If you grew up eating Meiji Apollo, then you'll know that its fruity-chocolatey profile is hard to beat. Chances are you probably find yourself hankering for it to this day—and if you're a big fan of the Mt. Fuji-shaped Japanese candy, you're going to want to check this out: Online seller Desserts & Pastries by Hizon makes Meiji Apollo Strawberry Cheesecake!
SUGAR, SPICE, AND EVERYTHING NICE: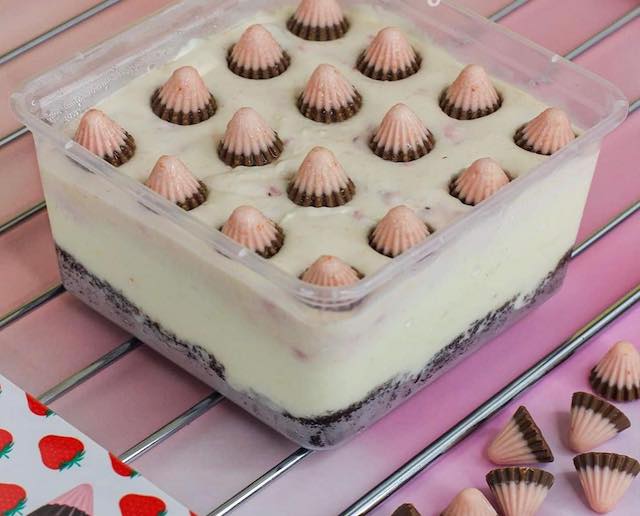 Continue reading below ↓
Recommended Videos
The Meiji Apollo Strawberry Cheesecake brings together strawberry, chocolate, and cheesecake elements with layers of a brownie base, cheesecake, and strawberry bits. And if that weren't enough, it's further topped with Meiji Apollo chocolate. We don't know about you, but we're drooling! This creation is served in a four-inch square tub and goes for P220.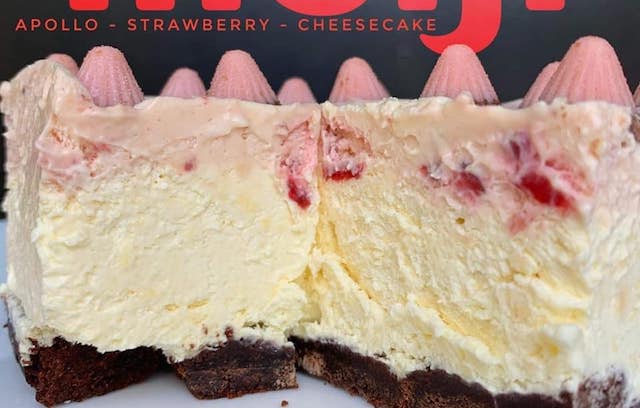 SUGAR, SPICE, AND EVERYTHING NICE:
Curious? You can try it for yourself by sending Desserts & Pastries by Hizon's a message on Facebook or Instagram. You can then pay via BDO bank deposit or GCash. They also make cheesecakes in other flavors like Blueberry (P180), S'mores (P200), and Snickers Choco (P190).