My boyfriend and I enjoy spending our money—it's one of the perks of adulting, am I right? But with everything, there's always a downside: We gradually gained weight, acquired a pile of credit card debt, and neglected to save more. We weren't really adulting responsibly. So when we got engaged this year, our biggest obstacle became saving enough money for the wedding as well as for married life.
We decided to look at our expenses. Aside from cutting back on our shopping sprees, we found out that the bulk of our splurges came from our dates. We wanted to challenge ourselves to sticking to a P500 budget per date.
FYI: I work as a branded content social media editor for a publishing company and as a freelance writer. He works as an accountant in a hospital and has a sideline accounting gig, too. Our combined income range per month is P50,000 to P55,000. Most of our money goes to our credit card debt, insurance plans, shopping (for necessities and wants), and food.
Date 1: Mall date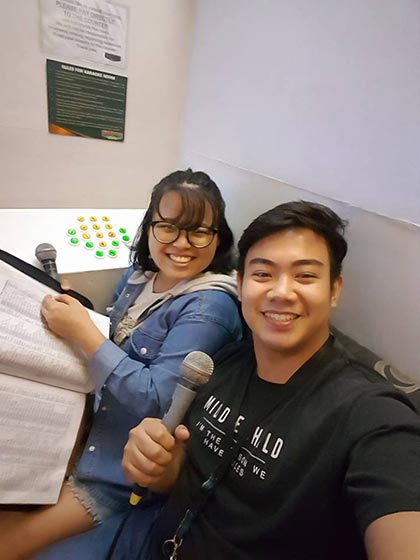 During mall dates, we usually have a meal and catch a movie (with a bucket of popcorn). But with the movie tickets costing around P200 to P250, watching one was definitely not an option.
And so we turned to every millennial's best friend: Jollibee. We also tried other activities in the mall and took a page out of the usual dates on K-dramas: the karaoke place and the arcade. Surprisingly, we had fun, especially while playing Dance, Dance Revo to K-pop hits and singing our lungs out to Linkin' Park songs. More importantly, we were able to stay within the budget.
Food: P252 (two Chickenjoy with spaghetti meals)
Karaoke: P110 for 30 minutes (or six songs)
Arcade: P100 for 20 tokens (plus 5 free)
Transportation (jeep): P32
Total: P494
Date 2: Drinks with friends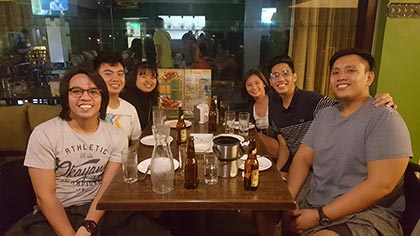 The best thing about dates with friends is splitting the bill. When someone has a birthday or if a pal's feeling generous that night, you enjoy instant tipid. One night, we arranged a get-together in a bar in Q.C. We didn't drink much, but to recover after, we lined up to get pares in The Original Pares Mami House, N.S. Amoranto. Again, we had a blast and didn't go over P500.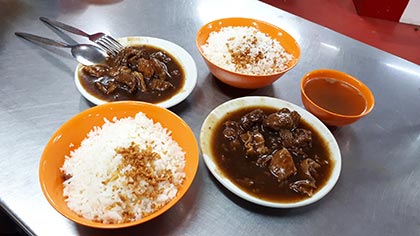 Drinks and snacks: P300 (P150 per head)
Food: P198 (P90 for two pares meals and P18 for his extra rice)
Total: 498
Date 3: #TeamBahay
One easy way to save money is to have a date at home. We used to defy that foolproof strategy before by having pizza delivered (our bill was usually around P700). This time, we went grocery shopping for the ingredients of what I suddenly craved that day: wicked Oreos.
He took it upon himself to cook since we were at his parents' place, and he did a pretty great job! It didn't look pretty, but it tasted amazing. We ended up giving some to his sister and freezing the leftovers. Sulit.
Hotcake mix: P58
Egg: P5
Butter: P26
Oreos: P33
Ice cream: P240
Total: P362
Date 4: UST
We traveled back in time and ate like college students. Remember when we had to survive on P100-P200 allowances?
We usually go for the classic siomai-rice from Dimsum Treats (a budget-friendly store offering big, yummy pieces of dumplings with rice at P45 each). We also go to Mang Tootz and Lovelite—we're sure Thomasians know these spots well. This time, we discovered a new Korean eatery in the UST Car Park and tried the siomai-rice from Golden Chopsticks.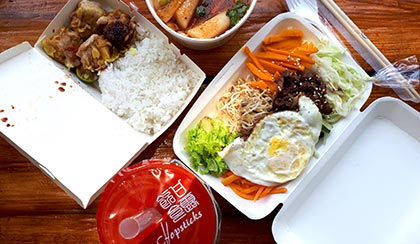 Bibimbap: P120
Tteokbokki: P120
Siomai with rice: P60
Milk tea: P55
Motorcycle parking fee (two hours): P35
Total: P390
Date 5: Café date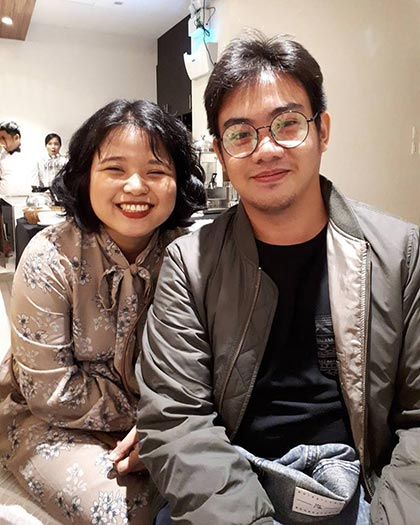 For me and my fiancée, quality time means hours of talking about anything we could think of. We don't really do café dates, but one evening, we just drove to a nearby Starbucks and spent time together. We got Venti-sized drinks, shared a piece of cheesecake, and had about thirty different conversations.  
Matcha Espresso Fusion: P195
Hot Chocolate: P170
Cheesecake: P140
Total: P505
Yes, we went a little over the budget, but we deserve a break after the first four, right? Overall, it was quite challenging to stick to the budget, especially on days when our stress levels or hormones were all over the place. But there are so many affordable alternatives to expensive date activities and restaurants out there. At the end of the day, what's important is not splurging on ~*hip*~ date places but spending time with your loved one. 
Follow Ginyn on Instagram.
Recommended Videos