For newbie home brewers and caffeine addicts with no time (or patience) to whip up fresh cups of joe from scratch, capsule-coffee machines are a great option for homemade coffee as they provide a quick and user-friendly way to prepare all types of coffee-based beverages. Nespresso is one of the most popular picks on the market thanks to their wide range of devices in varying designs, sizes, and price ranges. If you've had Nespresso machines on your wish list for ages now, their latest release may finally push you to purchase a few: Nespresso teamed up with Italian entrepreneur Chiara Ferragni to create a gorgeous collection of home-brewing must-haves!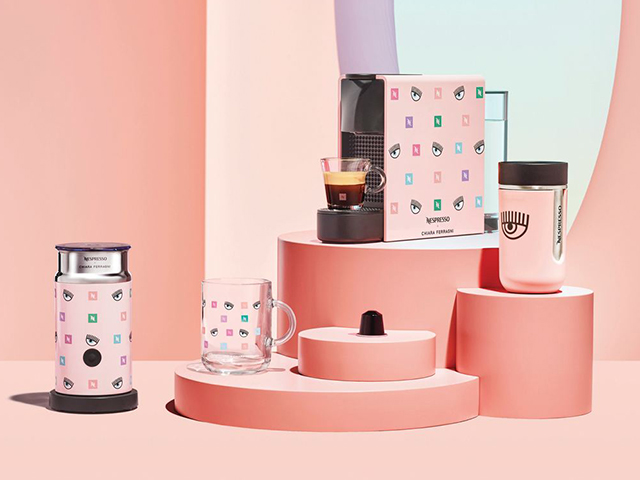 Continue reading below ↓
Recommended Videos
The Nespresso x Chiara Ferragni Collection
Those of you deeply entrenched in fashion and online culture have likely heard of Ferragni, whose been a prominent figure on the Internet since the late 2000s when she started her blog The Blonde Salad. Today, she runs her very fashion label. Chiara Ferragni's brand creates ready-to-wear clothing, accessories, and shoes featuring chic, modern silhouettes decked out in bright, eye-catching colorways. As you might expect, her collaboration with Nespresso sports the same look.
The Nespresso x Chiara Ferragni Collection includes a coffee machine, milk frother, and even a reusable coffee cup. The centerpiece of the collection is Nespresso's popular Essenza Mini capsule coffee maker. In place of the usual plain design (usually in white, red, or green), the device features a soft, pink-colored body with the Nespresso logo stamped all around in pastel colors along with Ferragni's signature eye logo.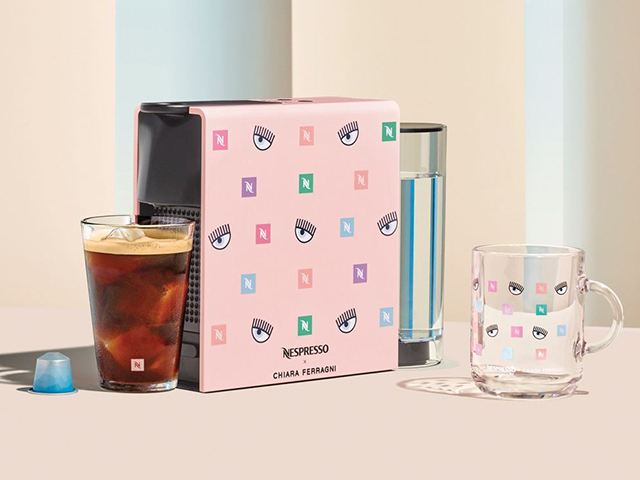 To match your pretty pink capsule coffee maker, you'll also want to get the Nespresso x Chiara Ferragni Aeroccino 3, a milk frother that can elevate any plain cup of coffee with hot or cold foam, resulting in a creamy and luxurious beverage.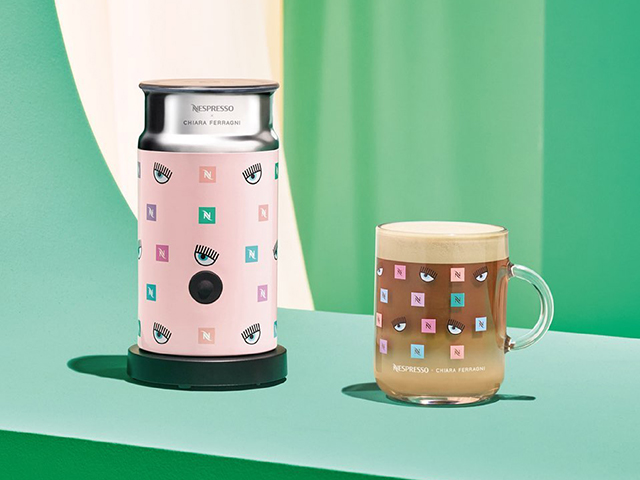 If you like to take your coffee to go, you'll also love the Nomad Travel Mug, a reusable cup designed especially for carrying your coffee with you everywhere you go. The cup sports a fresh pink shade and Ferragni's signature eye logo on the center. So #aesthetic!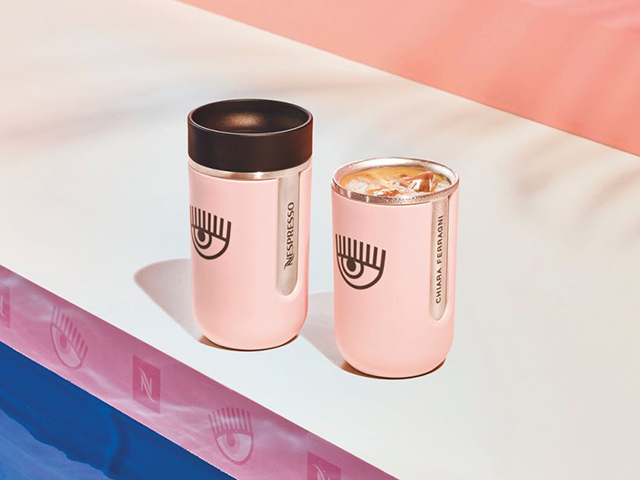 The Nespresso x Chiara Ferragni Collection will be available in selected Nespresso stores in August. The Essenza Mini normally retails for P7,500 while the Aeroccino 3 is priced at P6,000.
For more information, log on to Nespresso Philippines' website.