Have you ever taken a bite or a sip of something and thought, "Oh..." before proceeding to think about what you'd change to make it better? For Pamela Rulloda, a former account manager at an international company, it happened randomly: Her husband, Grandeur Valerio, ordered milk tea and she wondered if it was really what the drink was supposed to taste like. From that conversation, Panahon Ko 'To Cafe was born. Though they're both born and raised in Baguio, they decided to open their milk tea spot in Nueva Vizcaya—a marketing move because there are fewer competitors in Bambang.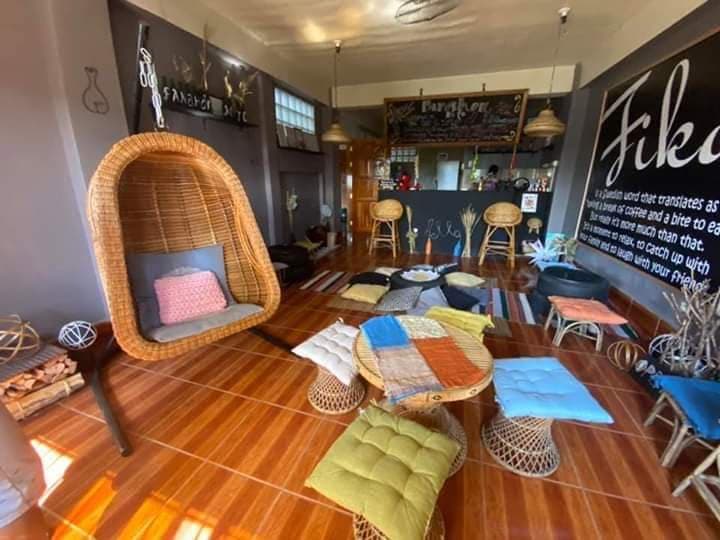 ADVERTISMENT - CONTINUE READING BELOW ↓
After gathering supplies for about a month, they had their grand opening in March 2020. In an exclusive interview with Cosmopolitan, Pamela said they started the cafe with around P62,000 in capital:
P10,000 - rent
P20,000 - milk tea equipment
P15,000 - milk tea ingredients
P12,000 - refrigerator
P5,000 - paint + interior decorations
The following month, they went back to Baguio to take care of supplies but unfortunately, all business establishments had to stop operations; they engaged with their customers online to keep the business alive.
Panahon Ko 'To, a local cafe, opens in Baguio
Three months later, Pamela's high school batchmate offered them a small space in Baguio, and this became Panahon Ko 'To's second branch. They opened it alongside Chickenhood 2600, a food business owned by Pamela's brother Donald and sister-in-law Nards. "It was a small space that catered to seven people inside. We got a lot of feedback about how we needed a more spacious location to cater to our growing customers."
ADVERTISMENT - CONTINUE READING BELOW ↓
Recommended Videos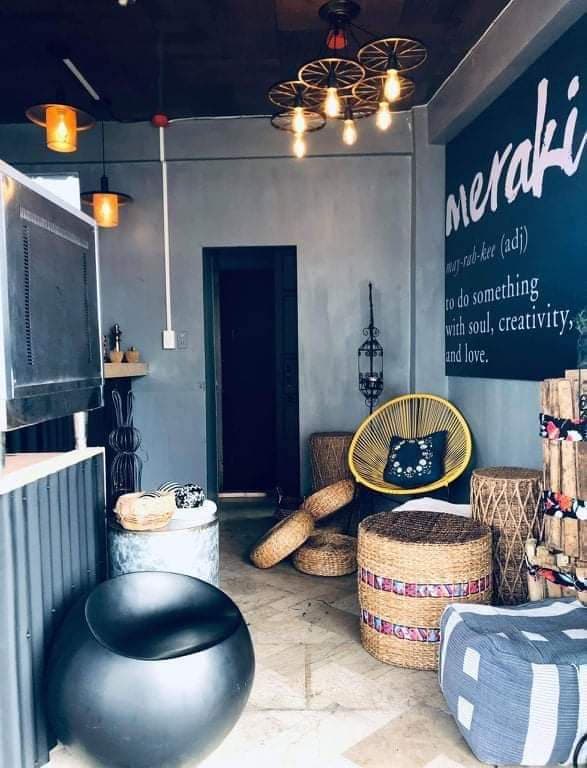 By September 2020, the branch in Nueva Vizcaya was running low on stocks, with shipping costs being too high to sustain. Pamela said, "No customers are coming in, since most of them were students. We decided to just close [the branch] for good and focus on our Baguio branch instead." A month later, with the help of her childhood friend Angelie, they changed the interiors of Panahon Ko 'To and gave it a 2D design.
ADVERTISMENT - CONTINUE READING BELOW ↓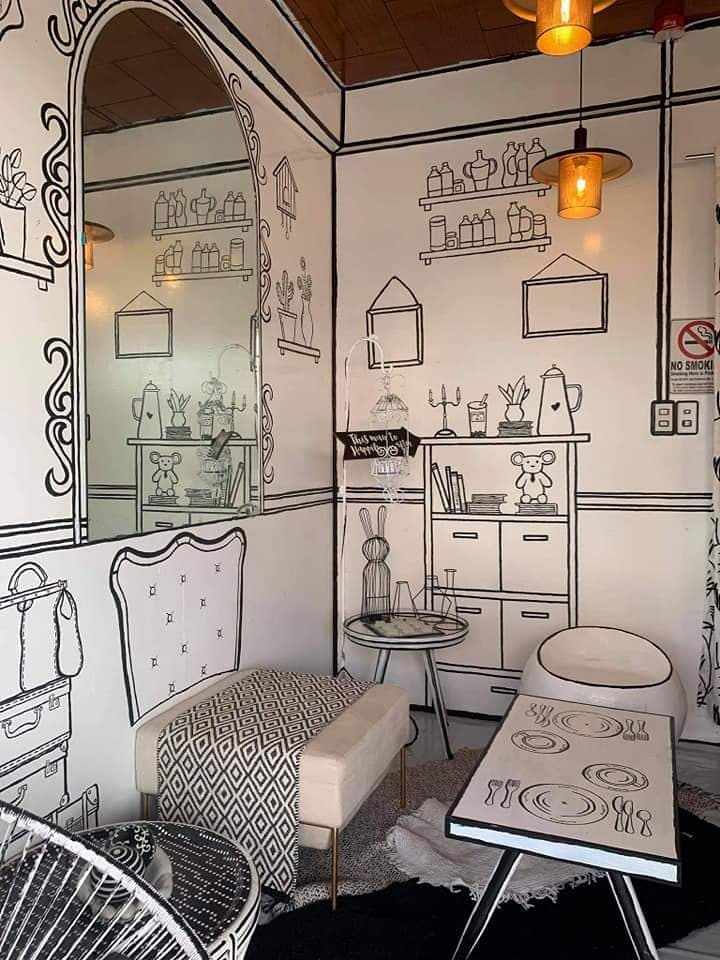 In March 2021, they moved to the (much bigger) space right next door. Pamela said they did a lot of the interior decors themselves, spending only P10,000 to achieve the look. Fun fact: She spent 15 days folding 1,000 paper cranes. She shared, "Every time nasa cafe ako at nakikita ko lahat ng cranes na ganun na kadami, parang sobrang worth it yung pagod ko."
ADVERTISMENT - CONTINUE READING BELOW ↓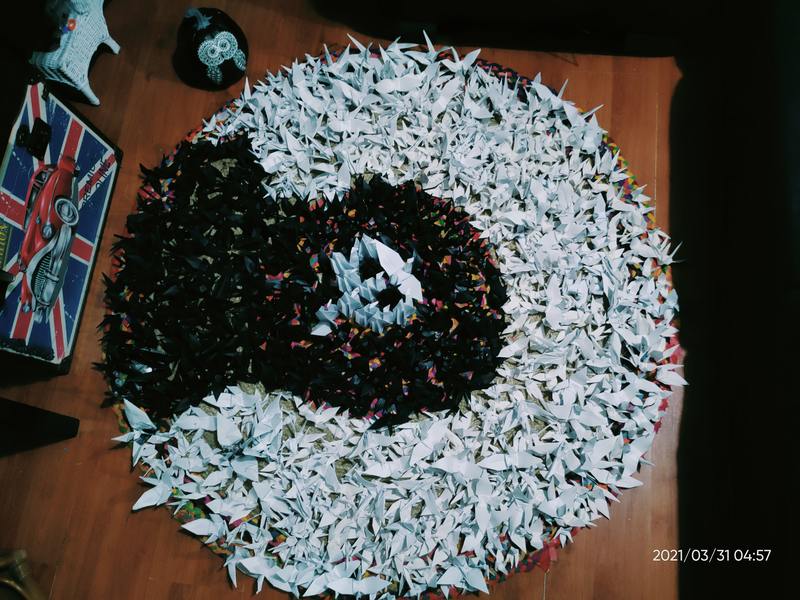 There's also this P100 ukulele, which was originally green but Pamela painted it black and white and had it fixed. "Parang nakaka-relax tignan 'pag nakakaayos ako ng gamit na sira na."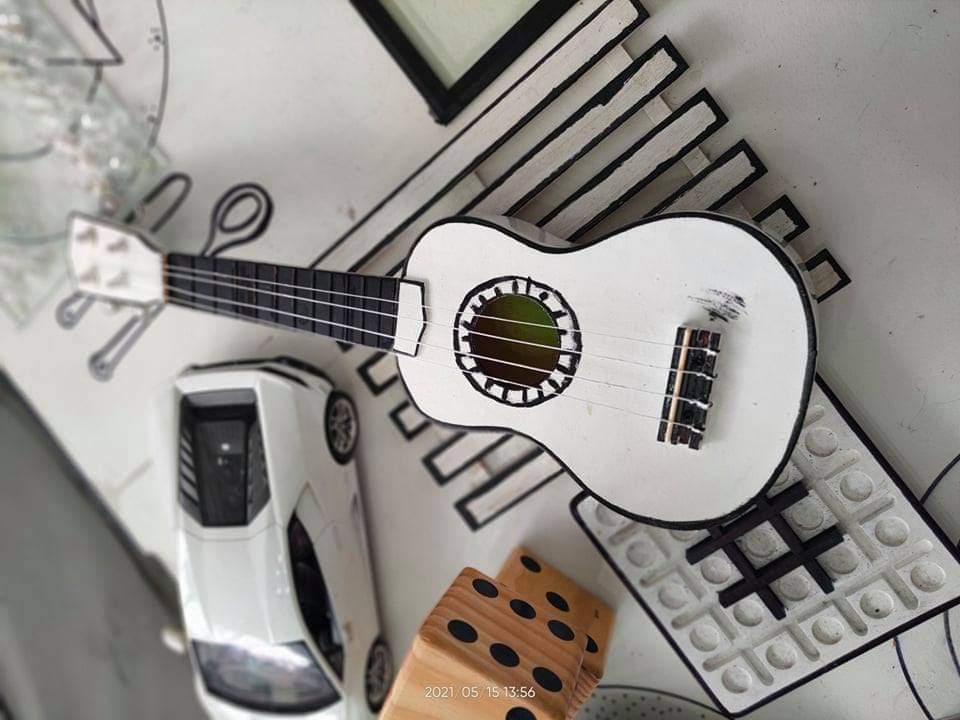 ADVERTISMENT - CONTINUE READING BELOW ↓
Instead of buying an actual clock, Pamela decided to just draw one! Check it out: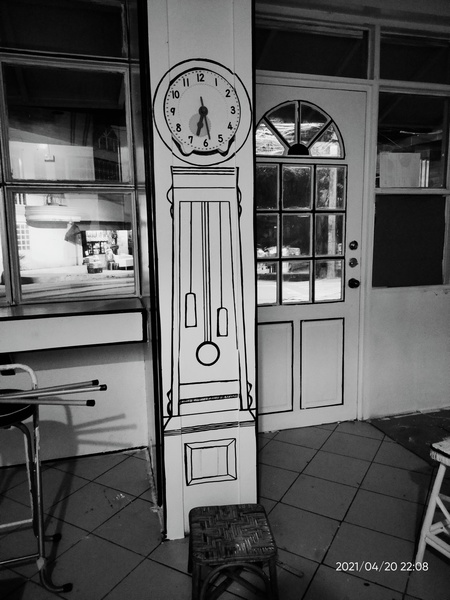 Panahon Ko 'To Cafe specializes in milk tea, fruit tea, fruit soda, coffee, and more; they work closely with Chickenhood 2600 to serve food like chicken burritos, fajitas, roast chickens, chicken mami, chicken burgers, and potato wedges.
ADVERTISMENT - CONTINUE READING BELOW ↓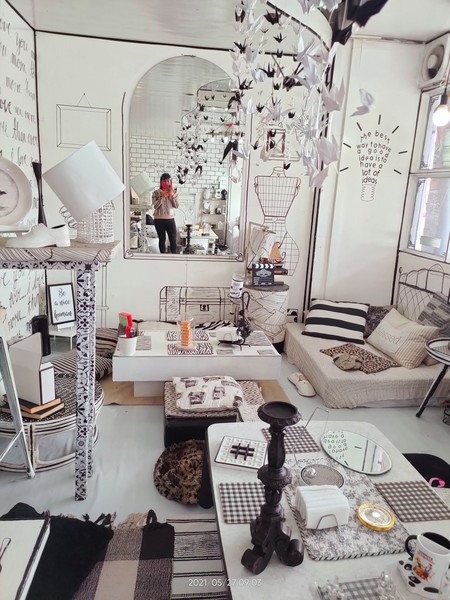 Their whole family keeps the business running: Pamela is in charge of their social media platforms, customer inquiries, business promos, online posts, while Grand is responsible for the inventory and making sure they're well-stocked. Pam's mom takes the customer's orders, and Grand's sibling, Vince, helps them on weekends, too. Her siblings, Mia and Jamil, are in Nueva Vizcaya, and eventually, they'll take care of that branch. Everyone works to make sure the business stays afloat. 
ADVERTISMENT - CONTINUE READING BELOW ↓
For more information, visit Panahon Ko 'To Cafe's Facebook page. They're currently located at 25 North Central, Aurora Hill, Baguio City. 
***
Cosmopolitan Philippines is now on Quento! Click here to download the app and enjoy more articles and videos from Cosmo and your favorite websites!
Follow Ysa on Instagram.
EXPLORE COSMO