While taste is what matters at the end of the day, there's something especially precious about cakes with special dedications. But you don't always have to choose between the two. If you're looking for a quality cake with great flavor and can carry even your funniest messages, look no further: Pasteleria Manila offers Caramel Cake that can accommodate written dedications, and delivers around Metro Manila.
READ MORE:
Where To Order Floral Cakes That Are Almost Too Pretty To Eat
Where To Buy Cookie Cakes For An ~Unconventional~ Birthday Treat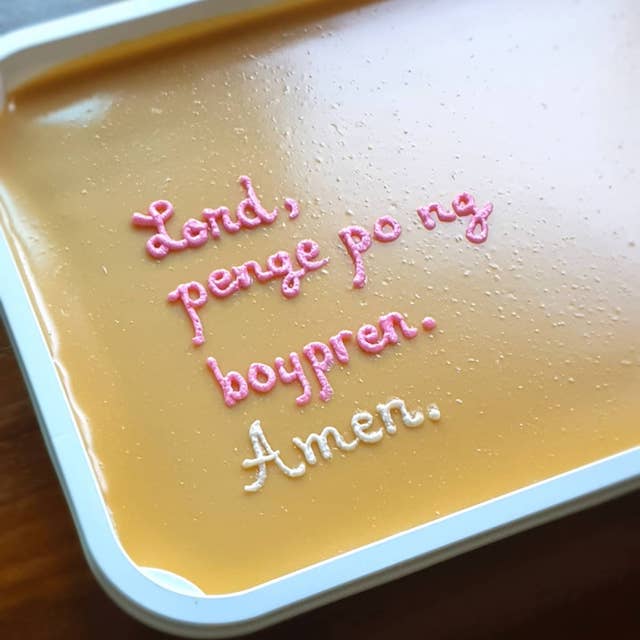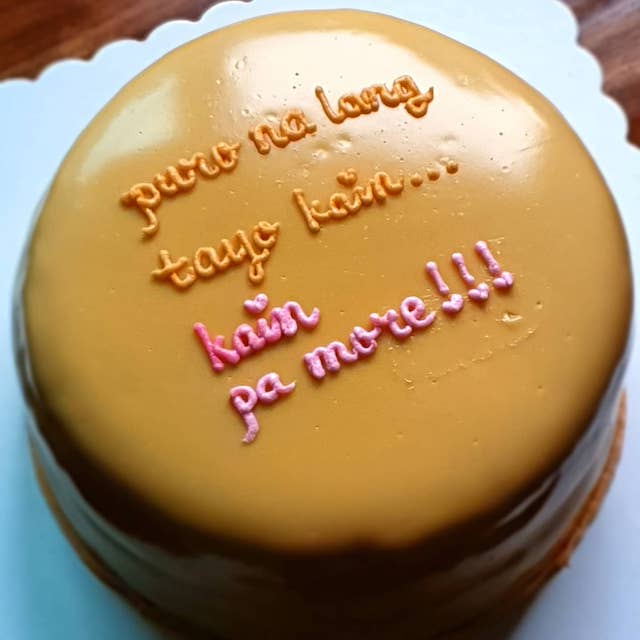 Continue reading below ↓
Recommended Videos
The Caramel Cake is available in a couple of formats. You can get it as a tray: a 10-by-eight inch tray goes for P590, while a 14-by-10 tray is P1,575. You can also get it as a heart-shaped cake, either plain (P790) or with Ferrero Rocher (P1,140) or strawberries (P1,400). Alternatively, you can also get it as a round cake, either plain (P790) or with Ferrero Rocher (P1,140), strawberries (P1,400), a dozen assorted dessert cups (P2,045), or eighteen assorted dessert cups (P2,430). All options allow you to write a dedication message, so get those creative juices flowing!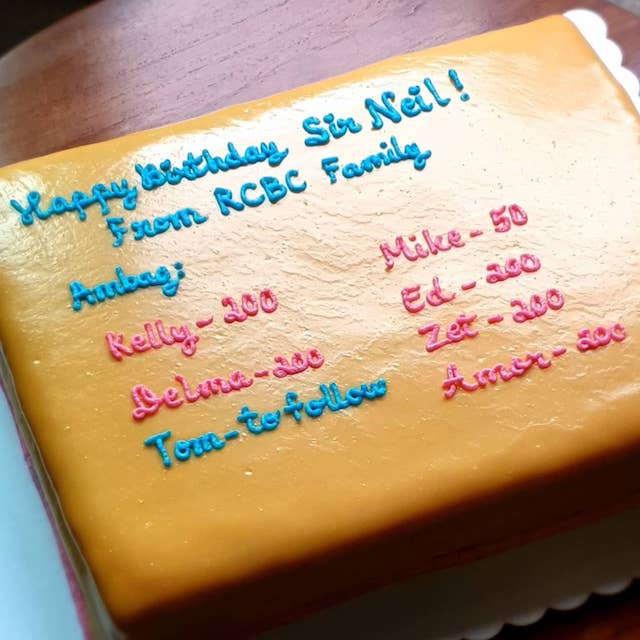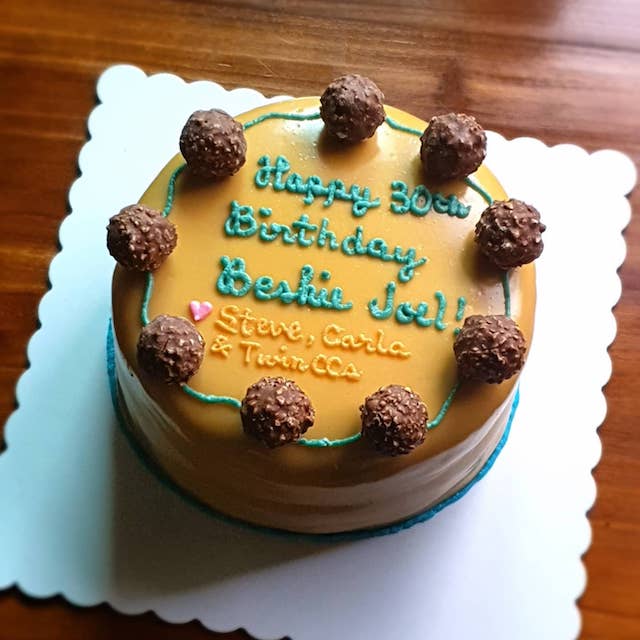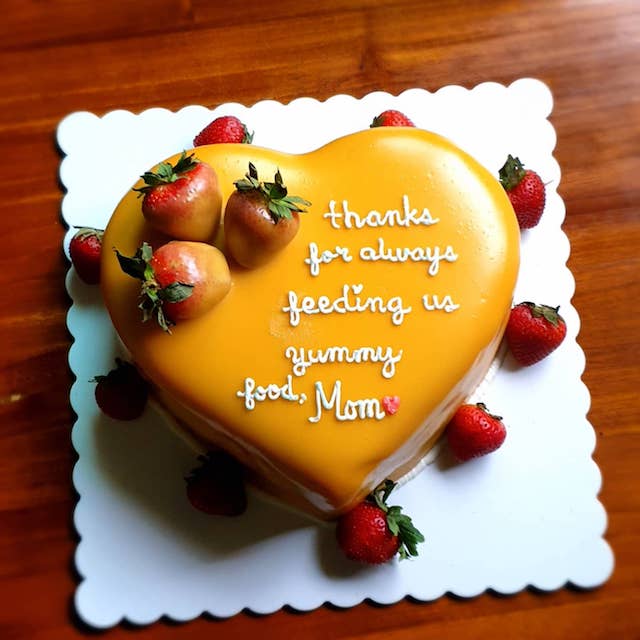 Aside from the Caramel Cake, Pasteleria Manila offers a selection of other drool-worthy desserts. They're best known for their Brazo Bars (P350/box of five, P575/box of 10), or soft meringue sandwiches with a smooth custard filling, served in individual wax-paper cups. Love chocolate and hazelnuts? You don't want to miss their Nutella Choco Cake Gelato (P160/6.3 ounces, P410/16 ounces, P625/32 ounces). And if you're a fan of Asian flavors, be sure to leave room for their Red Bean Cake (P1,735).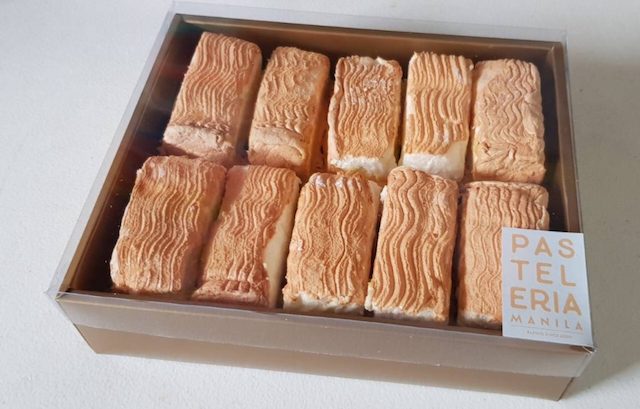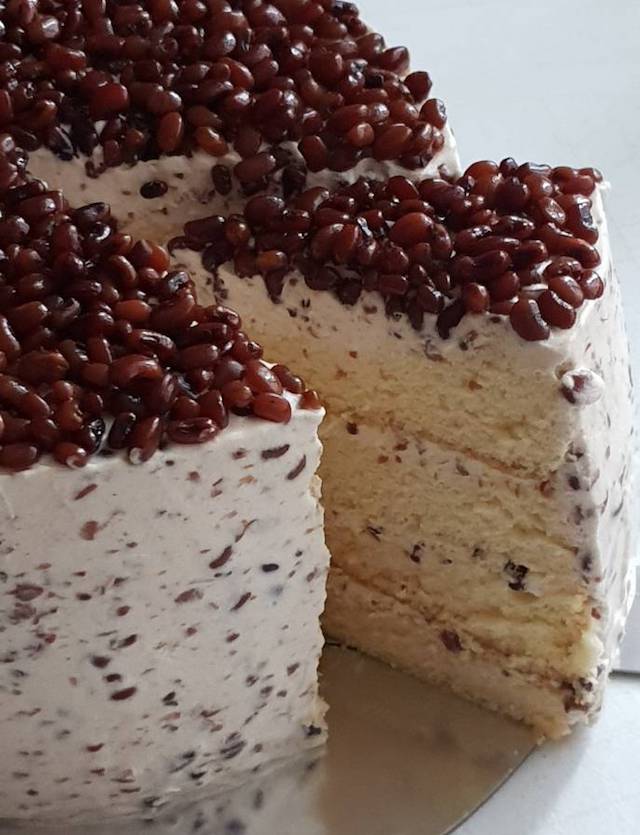 Simply visit Pasteleria Manila's website and enter your location to get your fix. You can pay via Paypal, credit card, GCash, or BPI or BDO bank deposit. Note that they cannot promise a specific delivery or pickup time-just know that your order will be delivered or be available for pickup anytime between 1:00 to 6:00 p.m.
For orders, check out Pasteleria Manila's website.