A Twitter thread revealing Starbucks' alleged secret menu has been trending since yesterday. The tweets were posted by Starbucks barista Brad Vargas.
In the post, Vargas shared that he often gets a lot of requests from customers for new drinks. This is why he, along with a fellow barista (@patingkerbell), decided to make a thread of their inventions that are off the menu.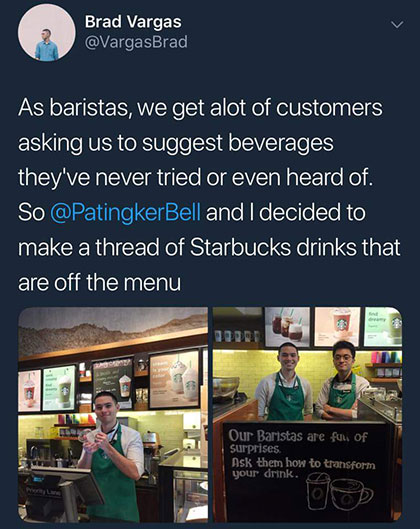 They are the following:

"If you're craving for milk tea, we got you covered. Just order Iced Shaken Black Tea and ask the barista to add white chocolate mocha."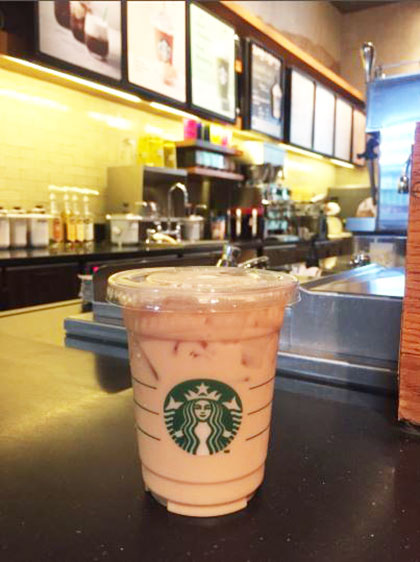 "This one is a refresher. It's also Iced Shaken Black Tea but ask to add strawberry sauce instead."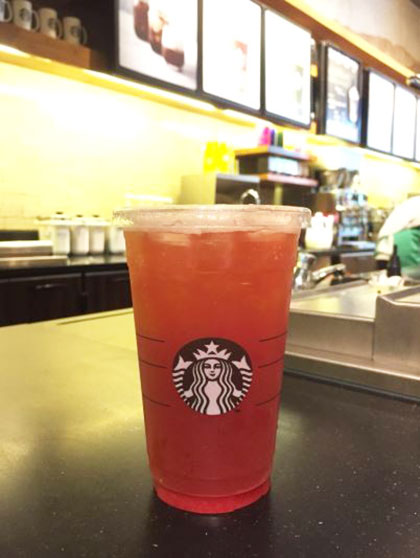 "'Two-two' for the chocolate lovers. Simply order Iced Classic Chocolate and replace vanilla syrup with white chocolate mocha. This one tastes like your childhood favorite chocolate milk drink Chucky."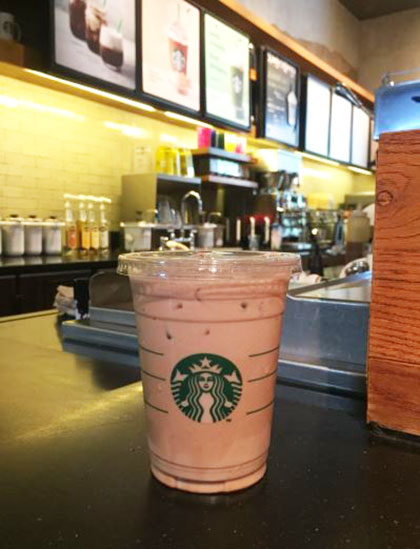 "This one's a personal favorite. Add chips to your White Chocolate Mocha Cream Frappuccino and you get what I call the Oreo Frappuccino."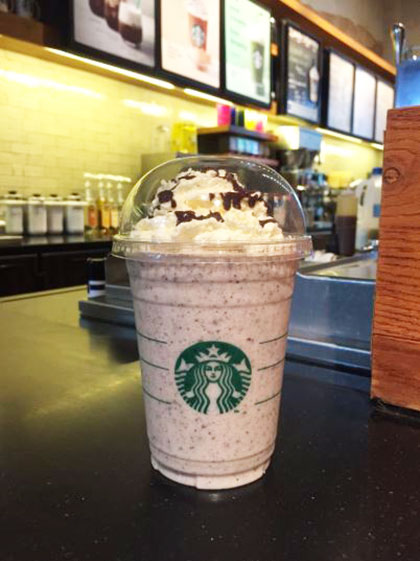 'You've probably heard the noise with this one. 'Blackpink' made popular by @patingkerbell. If you haven't seen his thread, it's Iced Caramel Macchiato but have the vanilla syrup replaced with raspberry."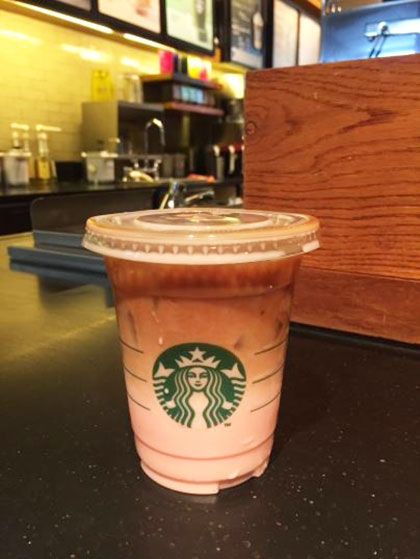 "What happens when you ask your barista to 'marblize' your simple Green Tea Frappuccino with strawberry sauce? You get this."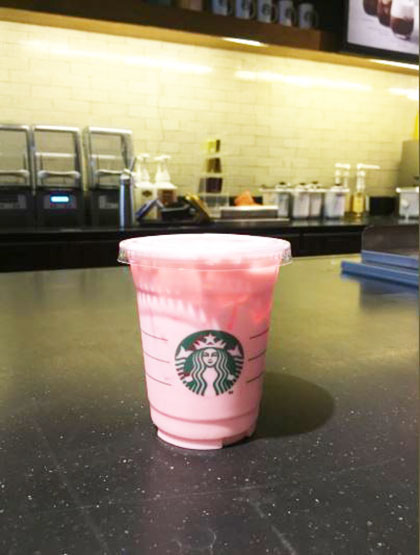 "You've probably heard this from a quirky friend. They call this the Pink Drink and it's obvious why. Order milk then add raspberry and vanilla syrup. Don't forget the Caramel Drizzle."
They also have suggestions on how to customize your drinks depending on your taste (and even needs). For example, for those who need to stay awake, Vargas shares that you can "add two shots of espresso to your simple Vanilla Sweet Cream Cold Brew." They call this the Devil's Drink. "You'll know why when your body forgets what sleep is," he adds.
Starbucks International even praised the two for their imaginative (and delicious) creations.
Continue reading below ↓
Recommended Videos