Nakapag samgyupsal (grilled pork belly) na ba ang lahat? If you're new to the Korean barbecue experience, this is the ~guide~ you're looking for! Allow us to share *everything* you can expect in a samgyupsal restaurant.
Grilled meat is a staple in South Korea. Birthdays, after-work gatherings, and drinking sessions with friends are often spent in samgyup restos which offer unlimited grilled pork belly. Koreans loooooove it so much that they celebrate "Samgyupsal Day" every March 3 (the word "ssam" translates to number three in Korean)! Whether you like it wrapped in lettuce, paired with rice, or eaten on its own, samgyupsal is a comfort food that will give you endless cravings.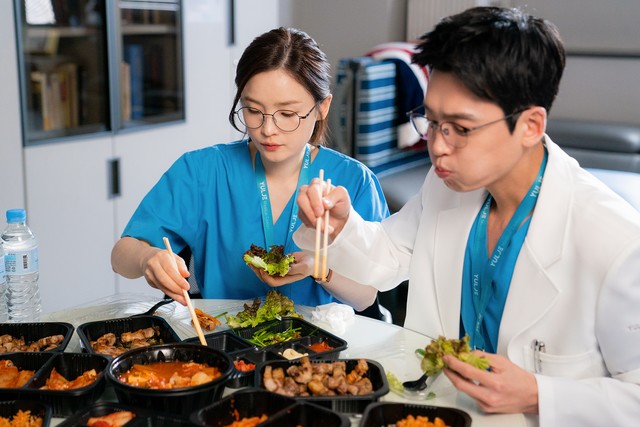 ADVERTISMENT - CONTINUE READING BELOW ↓
In the Philippines, samgyup restos are also EVERYWHERE and there's at least one branch in your area. It might get a bit overwhelming once the staff starts putting food on the table because of the 123456789 small bowls. These are called banchan or side dishes. Nope, these are not appetizers—they serve as pangtanggal umay (to remove the cloying taste of the meat), and most of the time, they're refillable and free!
Here's your guide to the side dishes in samgyupsal restaurants:
1. Kimchi or fermented vegetables
Kimchi is an acquired taste. Some like it on their first try, while it takes time for others to get used to the tangy, salty, and spicy flavor. This traditional Korean side dish is usually based on napa cabbages but it also uses cucumbers, radishes, and mustard leaves. It's then fermented with various seasonings like gochugaru (Korean chili powder), which gives it that kick and fiery red color.
ADVERTISMENT - CONTINUE READING BELOW ↓
Recommended Videos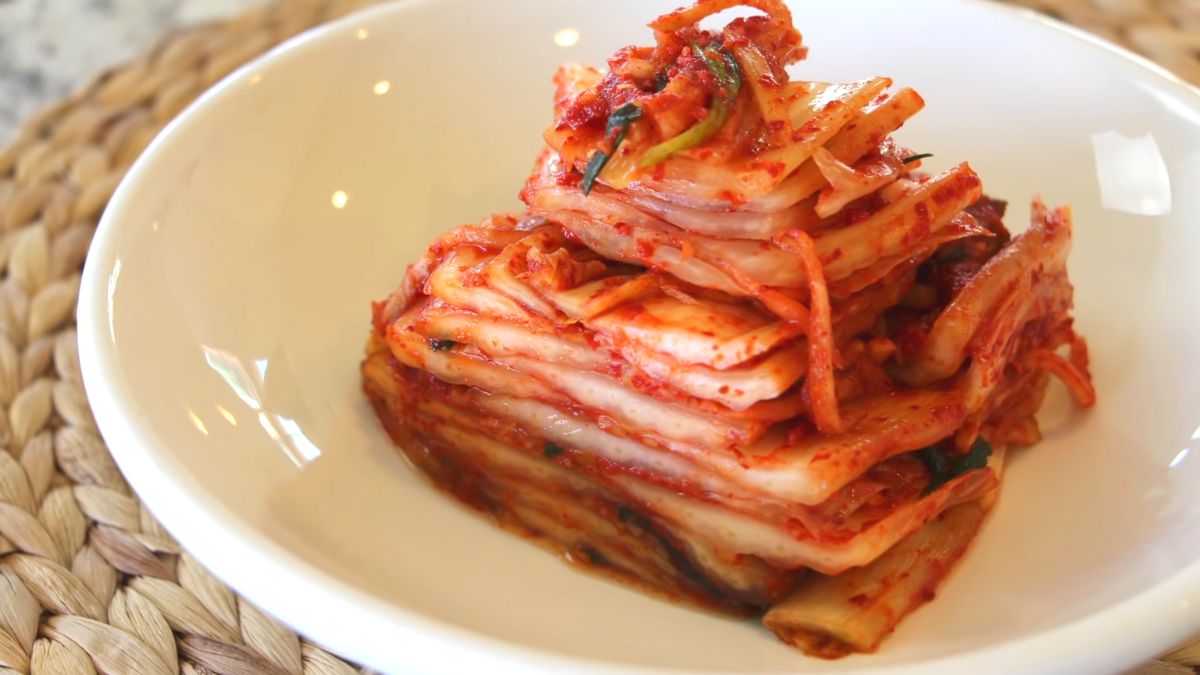 2. Pa muchim or scallion salad
To make this side dish, spring onions or scallions are julienned before they're seasoned.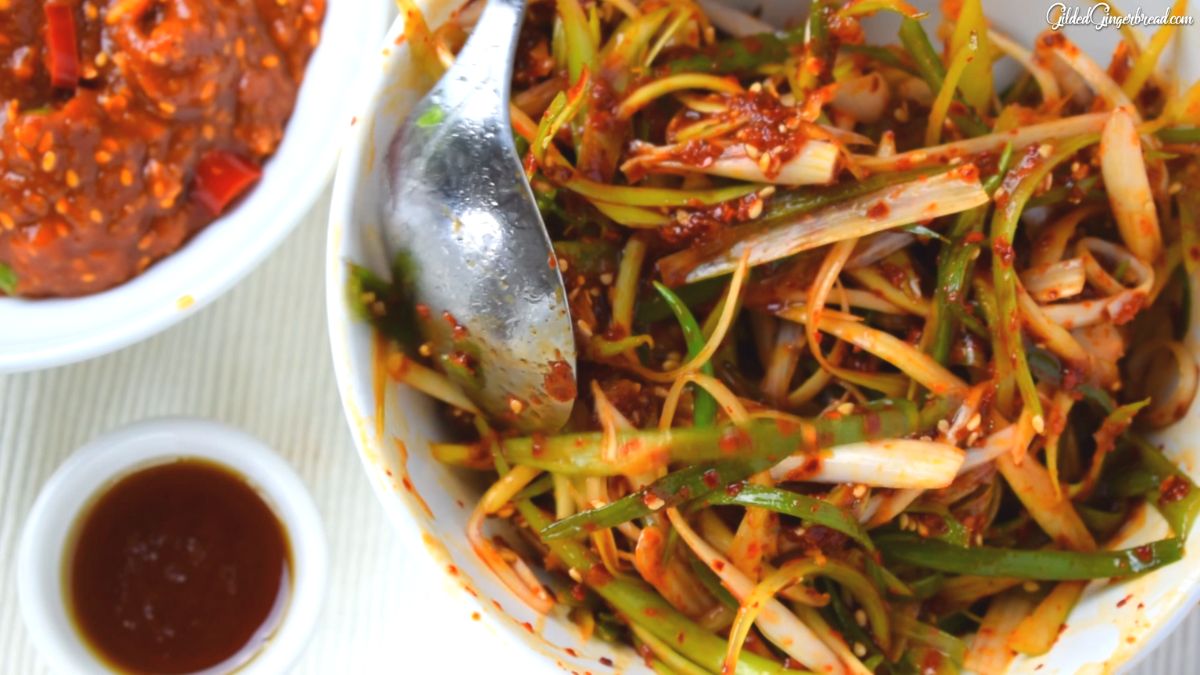 ADVERTISMENT - CONTINUE READING BELOW ↓
3. Chicken mu or pickled radish
This is probably the most pangtanggal umay on this list with its ~refreshing~ taste! The palate cleanser chicken mu is made of radishes that are cut up into cubes and soaked in brine. It's often paired with Korean fried chicken (hence the word "chicken") but they're also great with samgyupsal.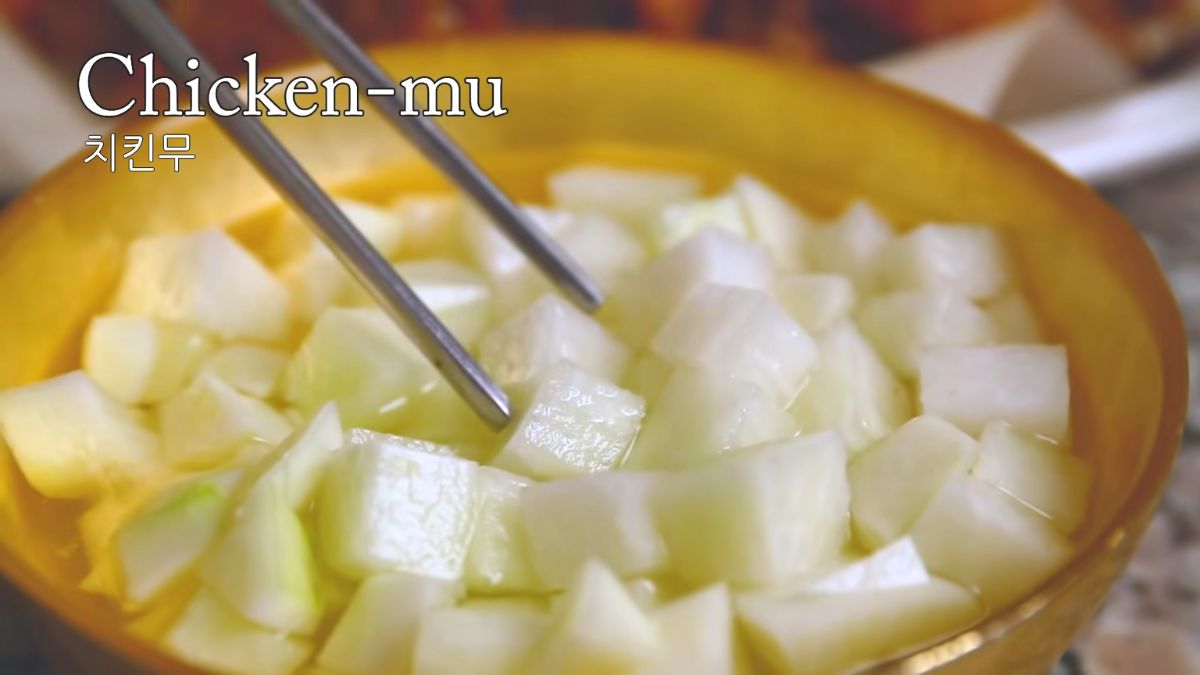 ADVERTISMENT - CONTINUE READING BELOW ↓
4. Kongnamul muchim or seasoned soybean sprouts
Want something crunchy during your meal? Try the kongnamul muchim on your table! It has a nutty flavor that comes from sesame seeds and sesame oil.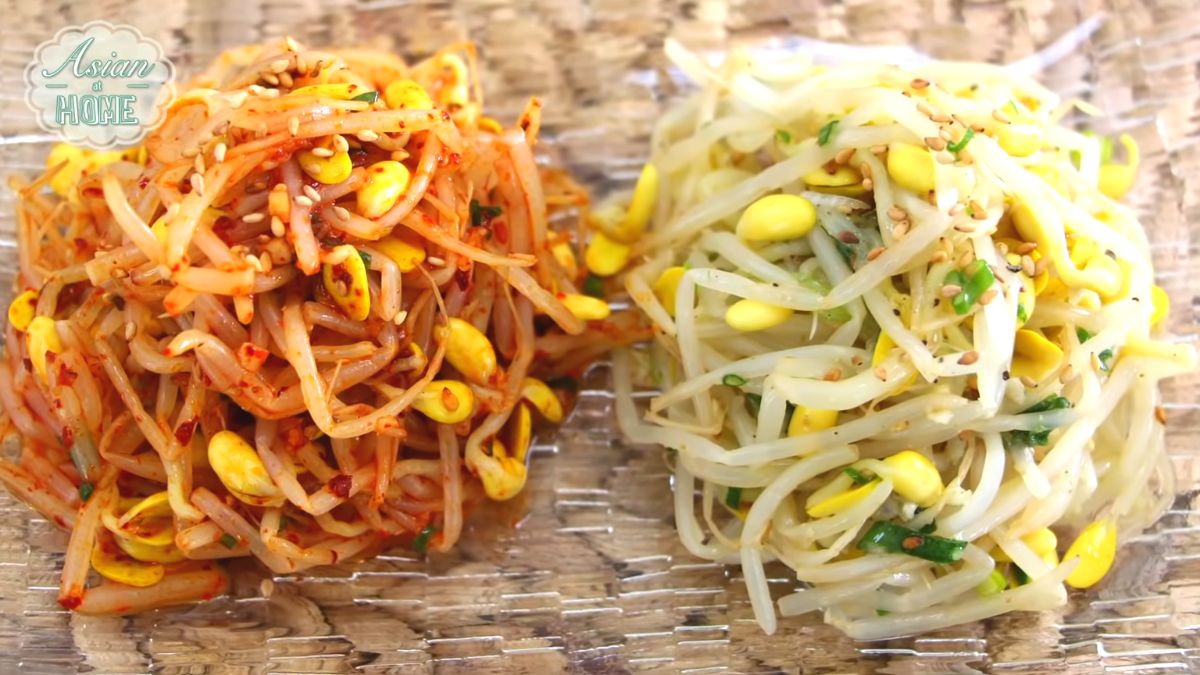 5. Eomuk bokkeum or stir-fried fish cakes
Not to be confused with odeng which is often served with broth, eomuk bokkeum are strips of fish cakes that are stir-fried. It's not *that* fishy when you taste it, but it does have a bold flavor.
ADVERTISMENT - CONTINUE READING BELOW ↓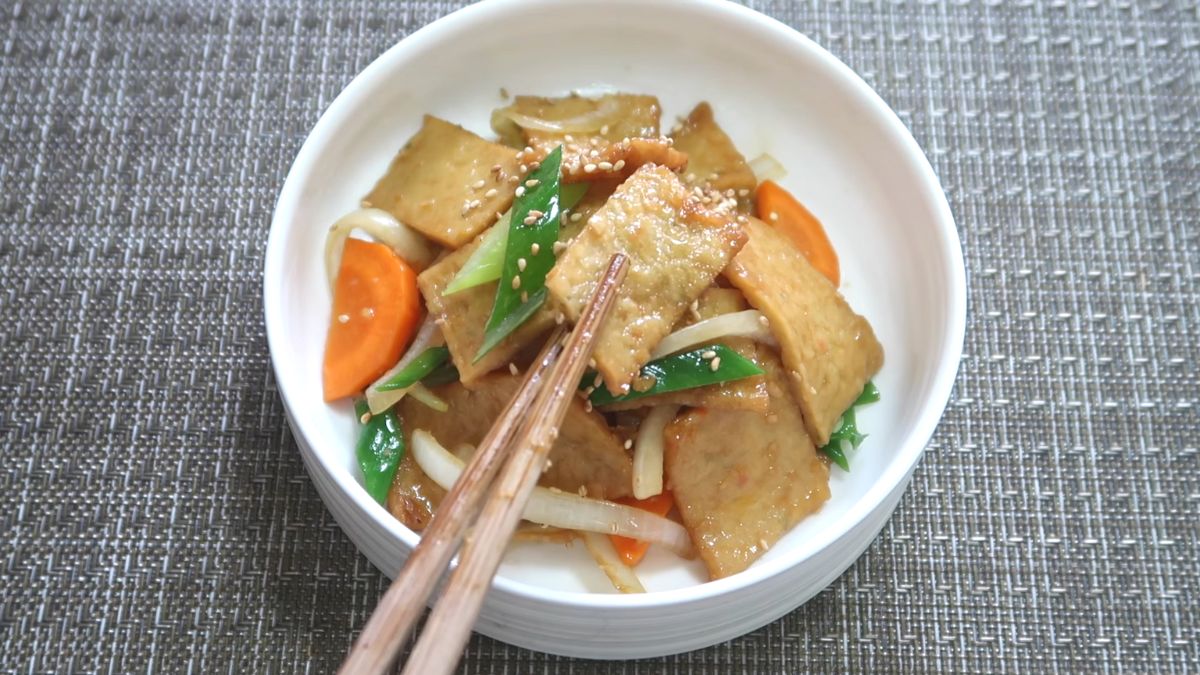 6. Gyeranjjim or steamed egg
Gyeranjjim is fluffy, yummy, and PIPING HOT, so be careful once you take a spoonful of this.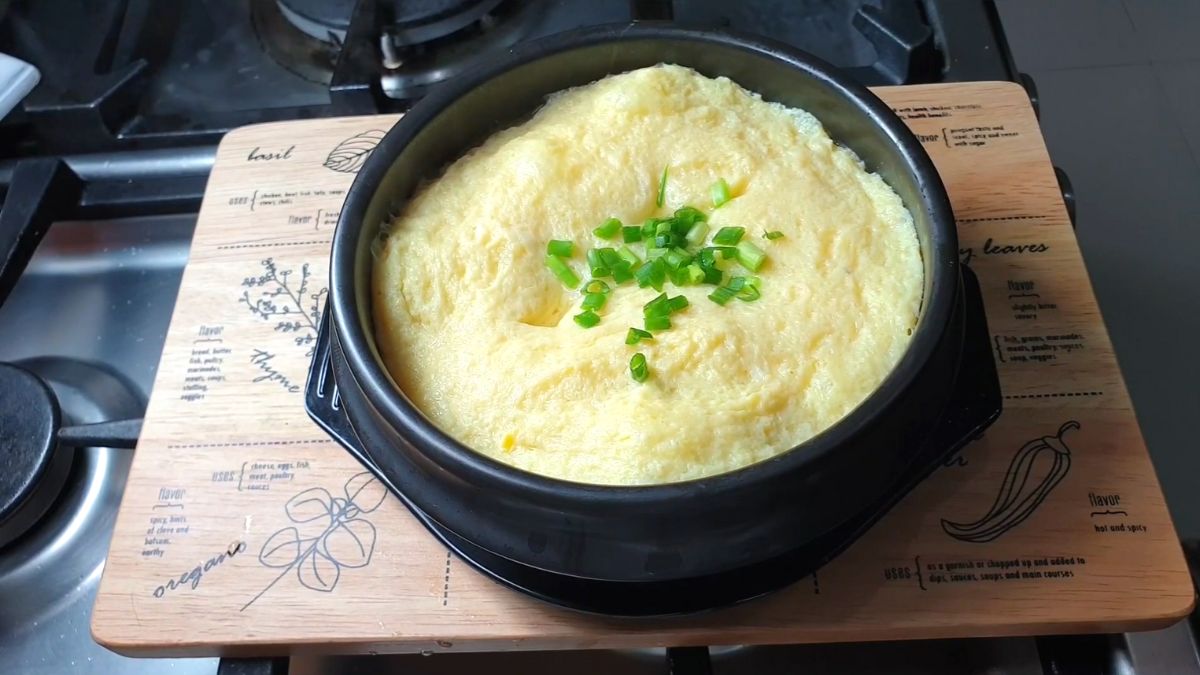 ADVERTISMENT - CONTINUE READING BELOW ↓
7. Myeolchi bokkeum or pan-fried dried anchovies
Anchovies that are savory yet sweet? Yes, please! But if you have nut allergies, you might want to skip this because some myeolchi bokkeum have peanuts in it.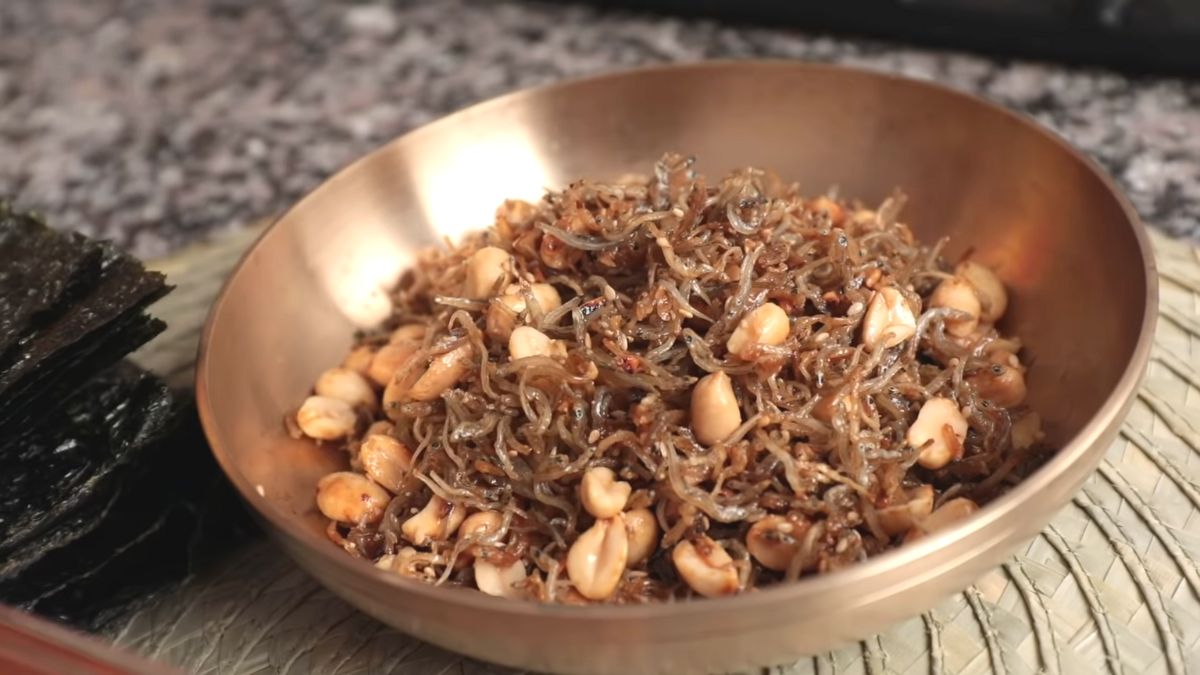 8. Japchae or stir-fried glass noodles
Think of japchae as a Korean-style sotanghon—only make it sweeter. This side dish's ingredients include dangmyeon (sweet potato starch noodles), colorful vegetables, thin strips of egg, and bits of meat.
ADVERTISMENT - CONTINUE READING BELOW ↓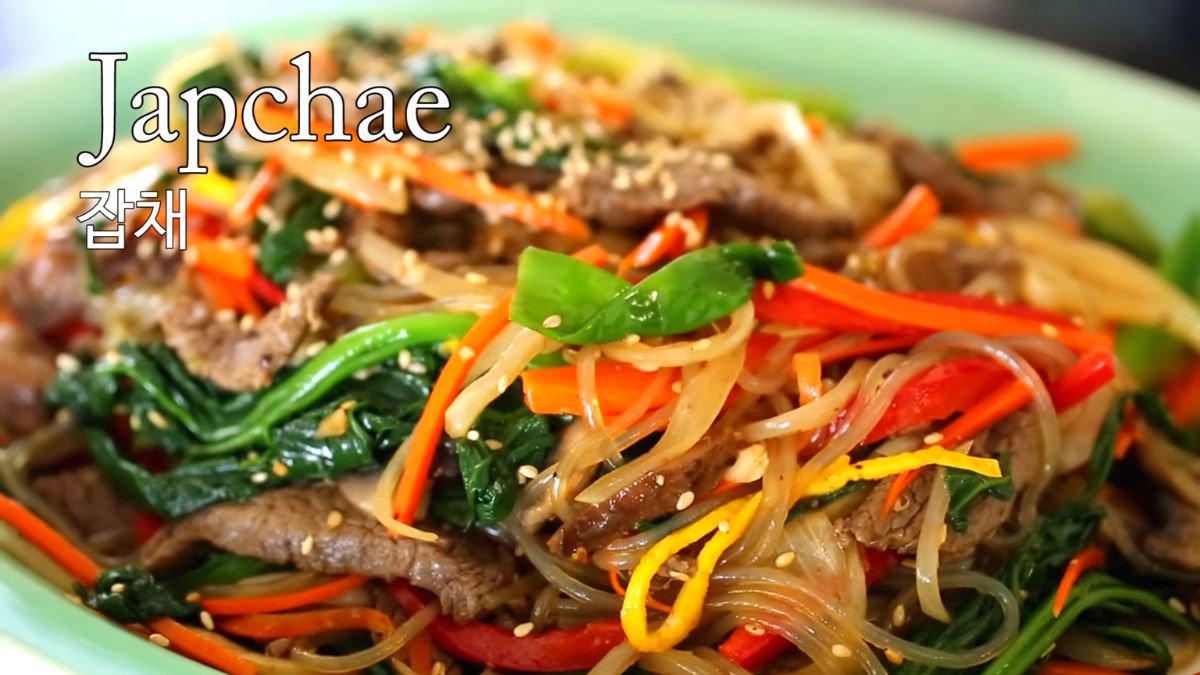 9. Gamja bokkeum or soy-glazed marble potatoes
By now, you've probably realized that Koreans like mixing both savory and sweet in their food. Gamja bokkeum uses braised marble potatoes to make them more bite-sized. In case you spot two side dishes on your table that have potatoes, the other is glazed sweet potatoes that are just simply...sweet (maybe you can have it as dessert?).
ADVERTISMENT - CONTINUE READING BELOW ↓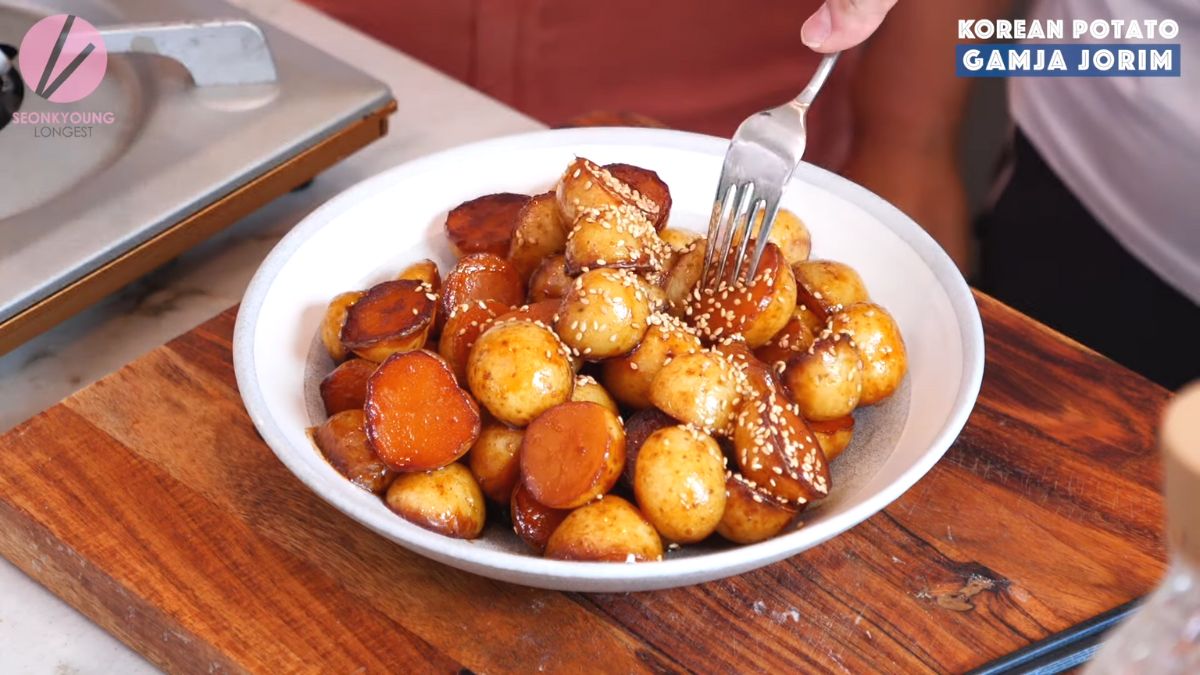 10. Cheese
Most restaurants include cheese in their list of Korean side dishes, and you can dip your samgyupsal here. We love it when mixed with gyeran jjim, too!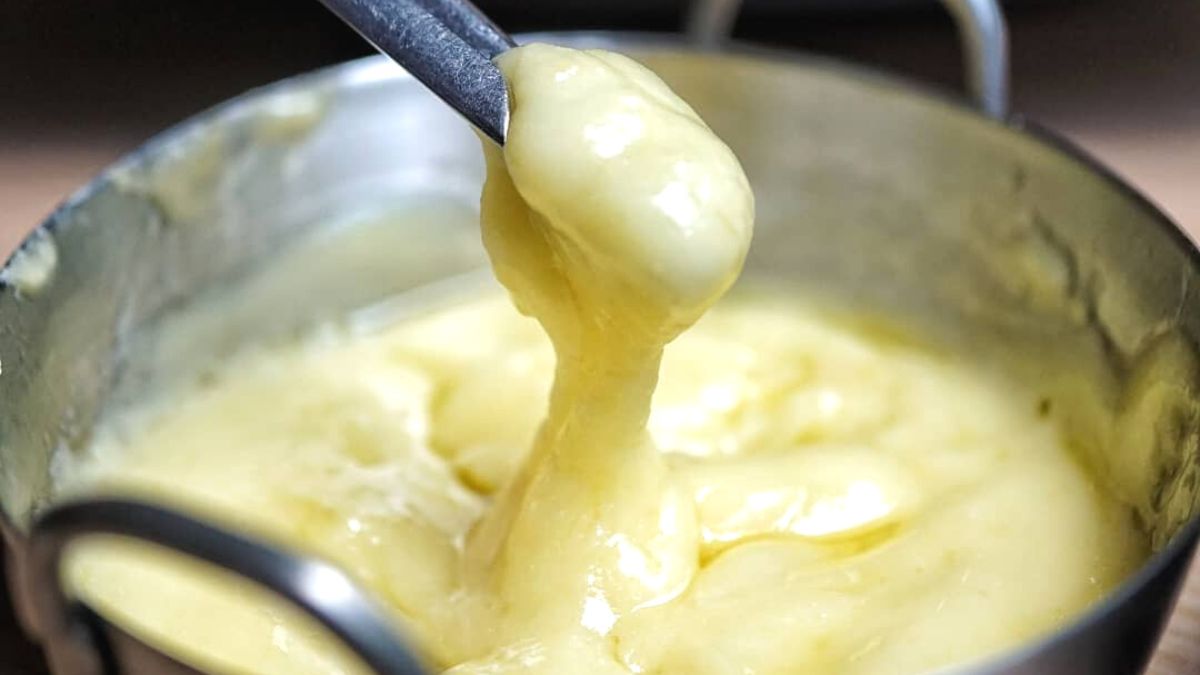 ADVERTISMENT - CONTINUE READING BELOW ↓
11. Doenjang jjigae or soybean paste stew
Ah, nothing but a hearty soup to fully enjoy your meal. Doenjang jiggae can also be served as sundubu jiggae (soft tofu stew), and it has a mild level of spiciness.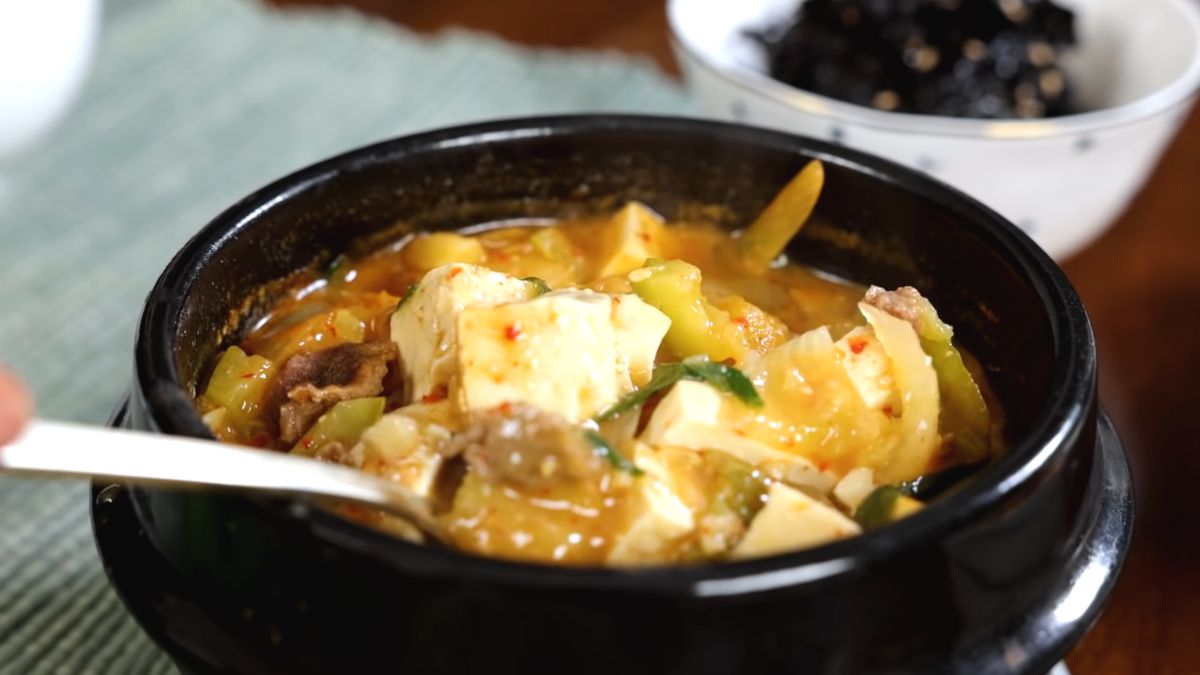 12. Pajeon or Korean scallion pancakes
A jeon is basically a savory Korean pancake. It becomes a ~different~ dish when other ingredients are added to it: There's hobak jeon made of zucchini, haemul jeon that's mixed with seafood, and more. The most common of them all is pajeon which has scallions on it.
ADVERTISMENT - CONTINUE READING BELOW ↓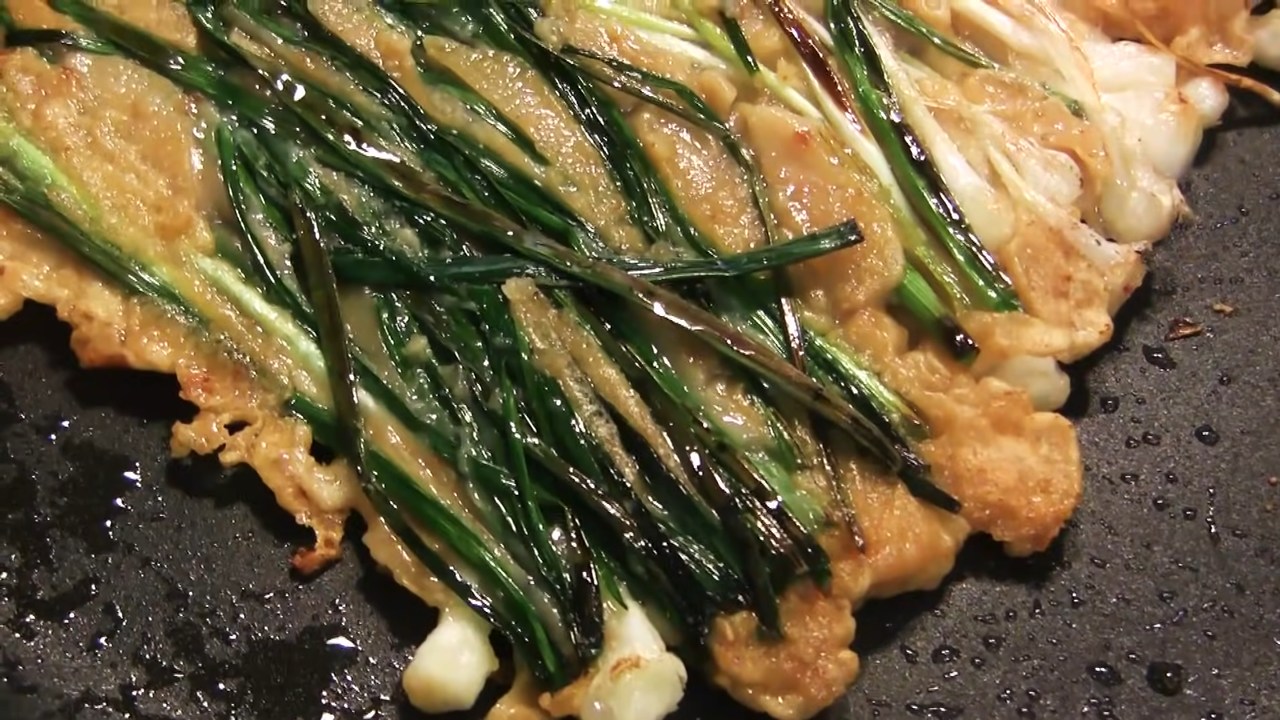 Enjoy your meal and don't forget to say "Jalmeokgesseumnida!" (I'll eat well!) before you take a bite, just like in K-dramas!
MORE KOREAN FOOD STORIES:
Omo, A Korean-Style *Fried Chicken Donut* Exists And Here's Where To Find It
Yum! This Is How You Can Make Jumeokbap At Home
Get Egg-cited: Where To Buy Uju's Fave Egg Sandwich From 'Hospital Playlist' In Manila
ADVERTISMENT - CONTINUE READING BELOW ↓
K-UPDATES