We get the privilege of visiting some of the best restaurants in the city, doing what we do at SPOT.ph. Beyond the more popular spots, however, are also the more under-the-radar gems we've come to know and love over the years-and it's about time they get recognition. Perhaps you're looking to tick off more places on your foodie card, or you just feel like changing it up from your usuals. Either way, you're bound to discover a different place to dine-and perhaps new favorites-from this list of places we believe deserve more love.
These underrated dine in spots ought to be on your radar:
Masukal Bistro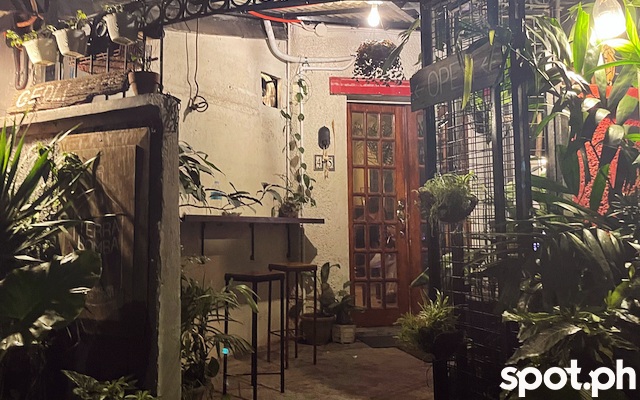 ADVERTISMENT - CONTINUE READING BELOW ↓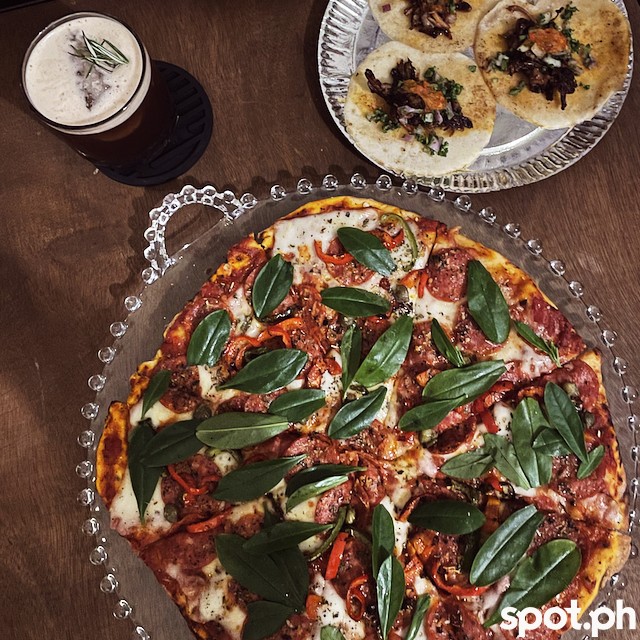 Semi-hidden within the residential area of Matimtiman street in Quezon City, Masukal Bistro is as under-the-radar as it gets. It looks just like any other house from the outside-save perhaps for the cars parked nearby, and the sounds (and aromas) of taco fillings being heated on the grill outside. But this hidden gem is well worth a visit.
Popular among students, artists, and young working folks of QC, it houses a number of small shops inside each with their own genre of specialty (and opening schedules-keep your eyes on Masukal's IG page for updates!). Spot's Eat + Drink section editor Trish loves the creative combos on the vegan pizzas from Terra Bomba Kitchen (their Talinum Pizza in particular, made peppery with a topping of its namesake veg), as well as the killer cocktails from Loob.
Masukal Bistro is at 45 Matimtiman Street corner Magiting Street, Teachers Village, Quezon City.
Bugis Singapore Street Food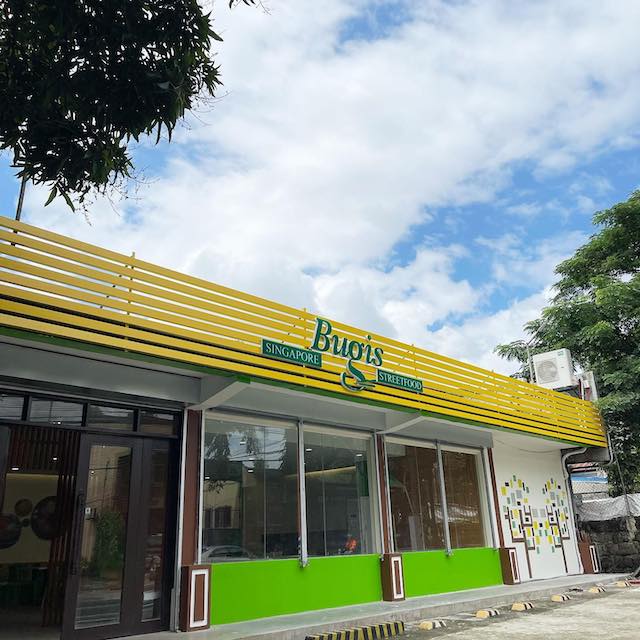 ADVERTISMENT - CONTINUE READING BELOW ↓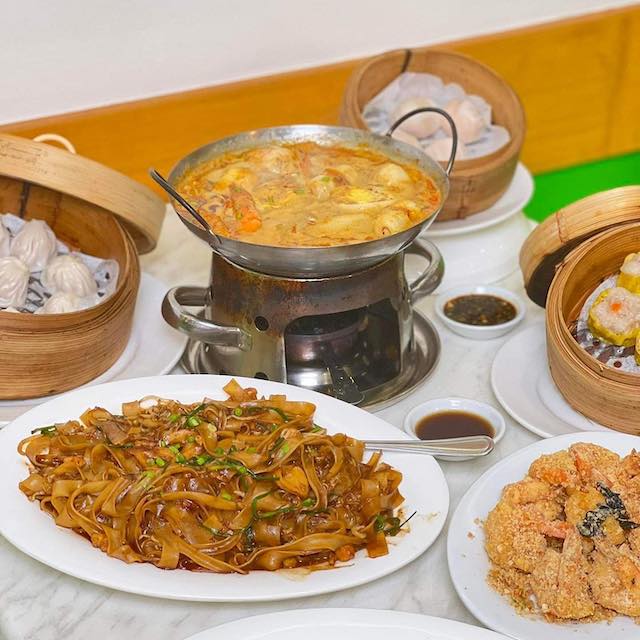 With its sheer diversity and full-on flavors, Singaporean food has a special sorta appeal for Filipinos. Bugis Singapore Street Food does the cuisine justice, with no-frills but flavor-forward dishes covering many essentials-curries, bak kut teh, char kuey teow, the works-though Spot Staff Writer Leana especially can't get enough of their deeply flavorful Singapore Laksa (P250) for its perfectly seasoned character. "There's an option to make it mild or spicy depending on your taste but either way the flavor of the coconut and the spices is on point," she explains.
ADVERTISMENT - CONTINUE READING BELOW ↓
See a list of Bugis Singapore Street Food branches.
Crepe Glazik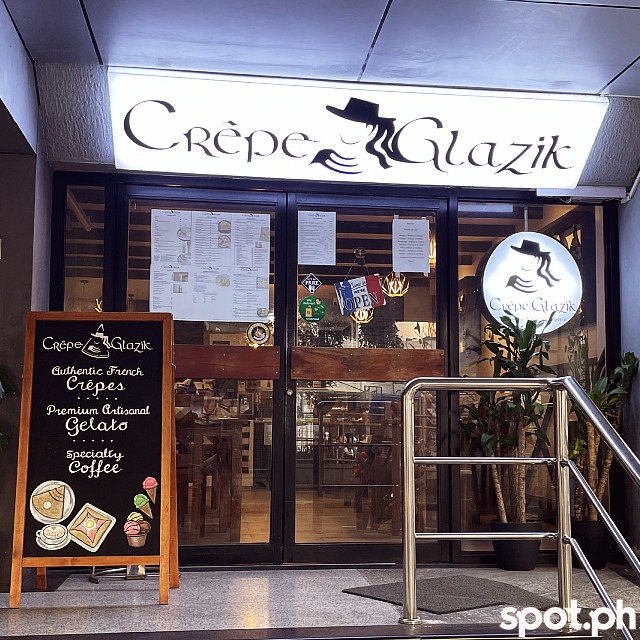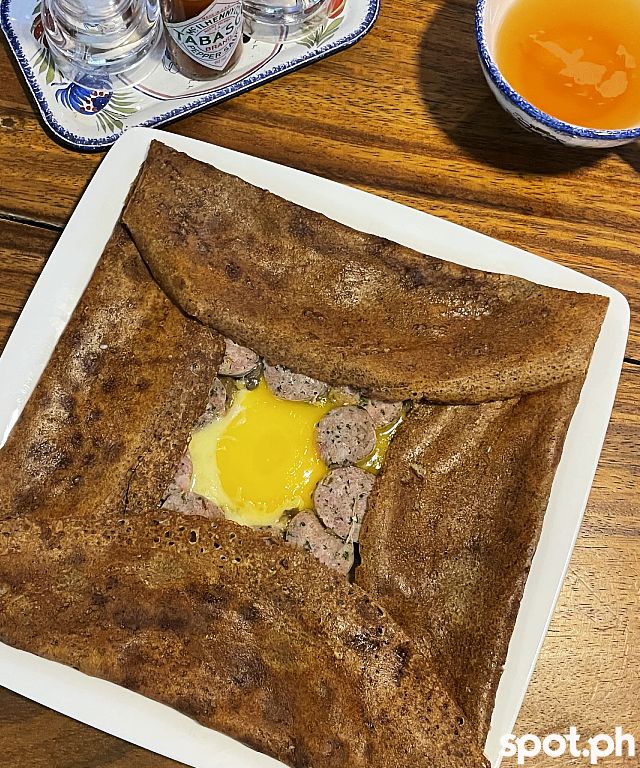 ADVERTISMENT - CONTINUE READING BELOW ↓
Crêpes make for a great light lunch, semi-fancy snack, or dessert and if you're looking to get your fix in Makati, Crepe Glazik is the place to go. Our Eat + Drink editor Trish swears by the small shop's Breton versions of the French pancake that are true to tradition: thin and silky with lacey edges in the case of the sweet kind, nutty and a tad earthy (thanks to buckwheat) in the case of the savory kind. Their filling combos are classic for the most part-think Caramelized Apples with Vanilla (P350); Citron Beurre Sucre (P220) with lemon, butter, and sugar; Benodet (P390) with sausage, cheese, and an egg; and Brest (P520) with smoked salmon, cream, and spring onions. Outside their café in Salcedo Village, they also occasionally hold pop-ups at events.
Crepe Glazik is at Cambridge Center, Tordesillas Street, Salcedo Village, Makati City.
Fino Deli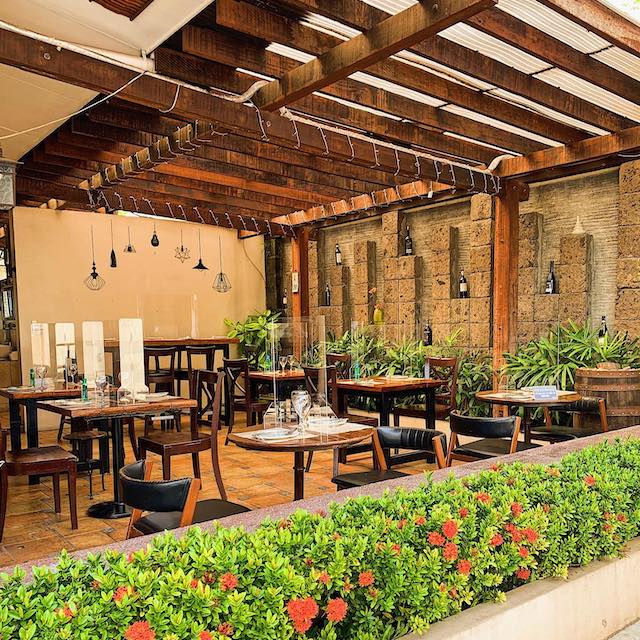 ADVERTISMENT - CONTINUE READING BELOW ↓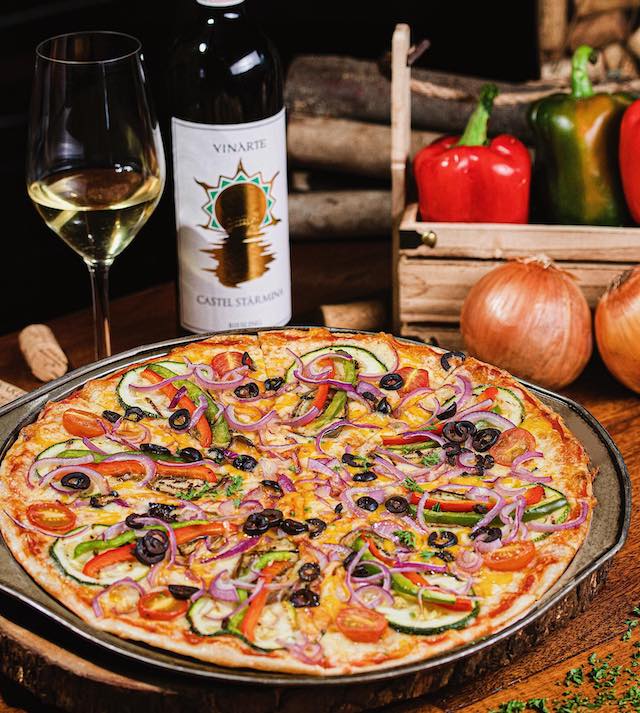 Fino calls themselves the first wine bar and deli in Marikina-consider it the kind of place you can rely on when looking to impress a date, with their Spanish-Italian leaning menu full of must-tries. Our Social Media Strategist Marese swears by their fresh-tasting Fino Garden Pizza, what with its thin crust and toppings of eggplant, bell peppers, and tomatoes. She especially loves their Sangria for its "perfect" balance of wine, orange juice, and fruit-and the resulting sips aren't too bitter or too sweet the way many other versions can be.
ADVERTISMENT - CONTINUE READING BELOW ↓
Fino Deli is at 151 Dao Street, Marikina City.
Manmaru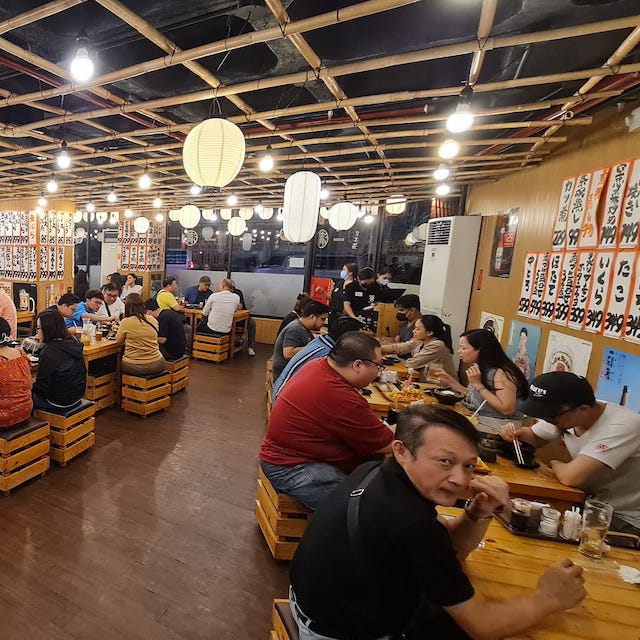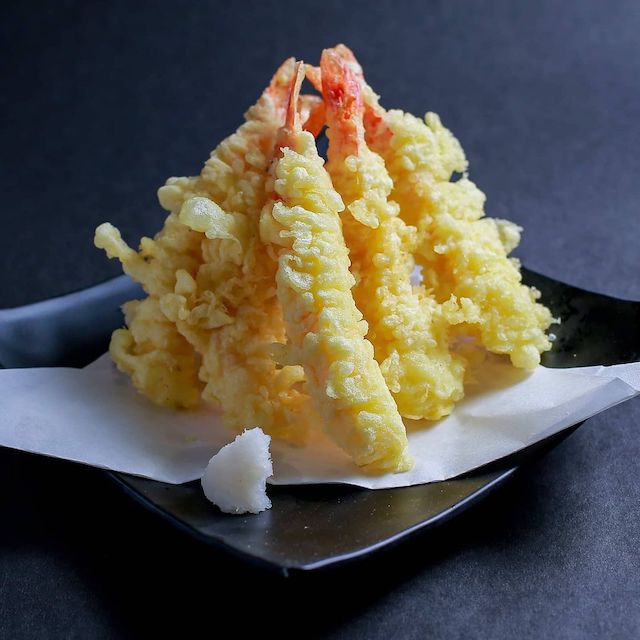 ADVERTISMENT - CONTINUE READING BELOW ↓
Japanese food-really good Japanese food-can take its toll on your wallet. Enter Manmaru, a highly underrated eatery in Makati Cinema Square serving quality dishes at just-right prices. They use fresh-tasting seafood for their sushi and sashimi, must-orders being the Spicy Salmon Sashimi (P199) and Aburi Salmon Hotate Mayo Sashimi (P399) as recommended by our Content Creator Janelle, and the Jo Nigiri Sushi (P499) for our Eat + Drink Section Head Trish. Their Ebi Tempura (P299/five pieces) is likewise notably crisp on the outside with juicy shrimp on the inside.
Manmaru is at G-1 Makati Cinema Square, Fernando Street, Pio del Pilar, Makati City.
Macky's Eatery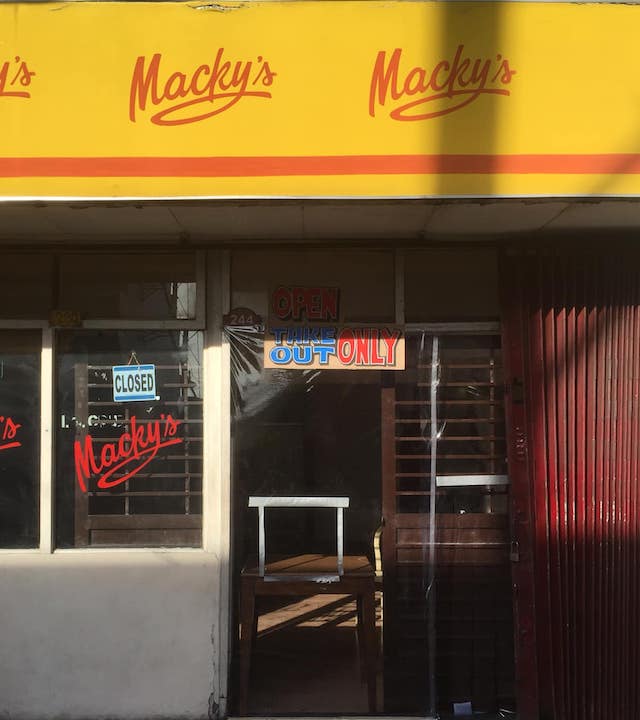 ADVERTISMENT - CONTINUE READING BELOW ↓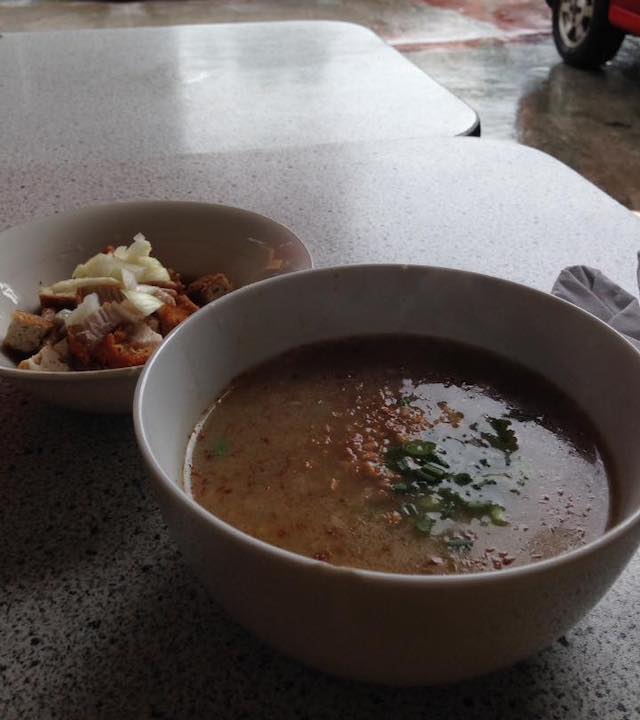 Another Marikina gem, Macky's Eatery is an unassuming nook that's been around for more than two decades. Locals-our Staff Writer Leana and Social Media Strategist Marese included-will tell you their Goto (P33) and Lugaw (P23) is some of the best in the city. Think no-frills but warm, stick-to-your-ribs porridge that are as satisfying plain as they are with an order of Tokwa't Baboy (P47). "There's no other bowl of lugaw that comes  close to how homey and comforting Macky's tastes like," says Leana. "I have fond memories of eating Macky's in the early morning and it's always so good and warm to the tummy."
ADVERTISMENT - CONTINUE READING BELOW ↓
Macky's Eatery is at 244 J.P. Rizal Street, Santa Elena, Marikina City.
Mensakaba Geishu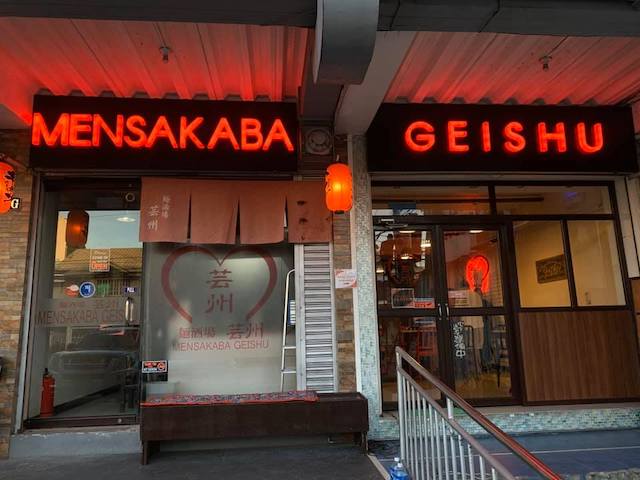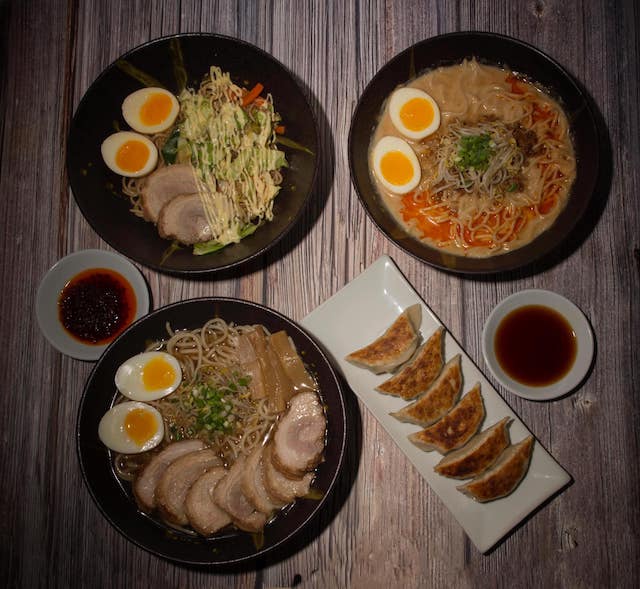 ADVERTISMENT - CONTINUE READING BELOW ↓
The South of Manila has its fair share of ramen spots, of which is Mensakaba Geishu in BF Homes. It's not as popular as others in the area, but our photographer Hans swears by their Hiroshima-style bowls. A favorite of his is the Black Garlic Tantanmen (P290) for its soulful yet balanced character; the Shoyu (P290) is another reliable fave when he's in the mood for something lighter.
Mensakaba Geishu is at Southland Apartelle, Aguirre Avenue, BF Homes, Parañaque City.
Gatong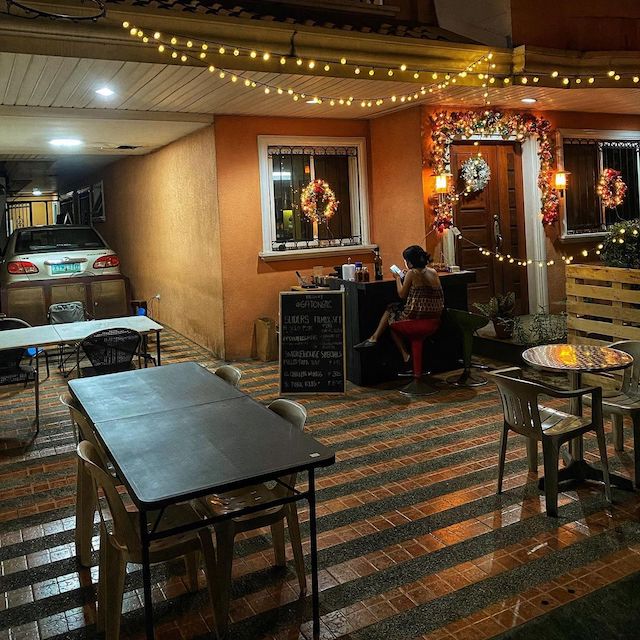 ADVERTISMENT - CONTINUE READING BELOW ↓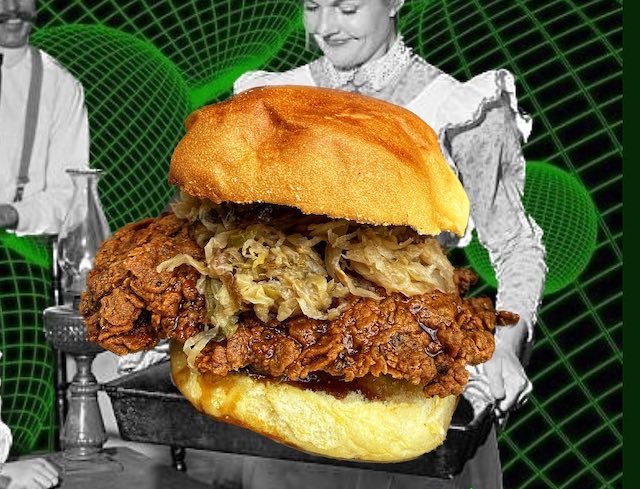 Smoked meats have a special way of appealing to our carnal side, and you can get superb ones from this unassuming backyard-BBQ shop in Quezon City. Their Texas-style pulled pork is especially superb-even our food editor Trish, who generally dislikes pork, can't get enough of its juicy makeup and deeply smoky, savory profile. They recently also introduced a Chicken Burger (P265) with a crisp, juicy fillet of chicken, a soy-caramel sauce, pineapple jam, and sauerkraut plus Okra Poppers on the side.
ADVERTISMENT - CONTINUE READING BELOW ↓
Gatong is at 42 Dalsol Road, Quezon City.
Verse Café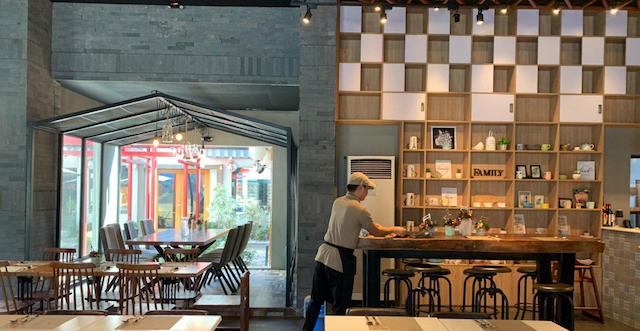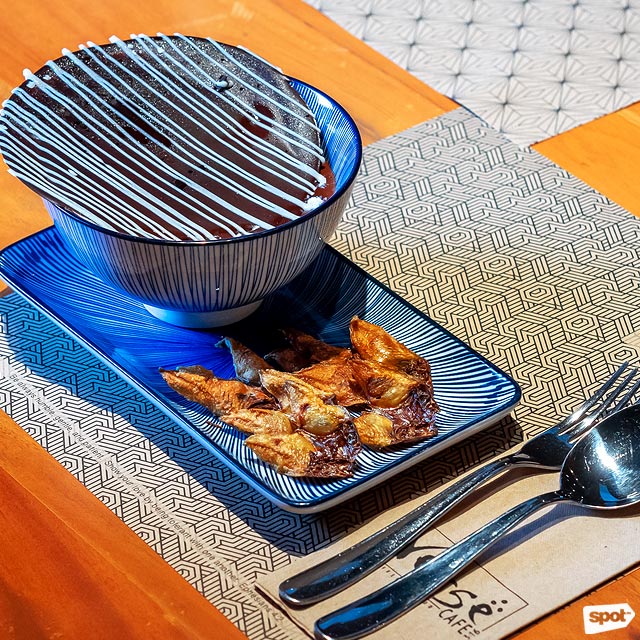 ADVERTISMENT - CONTINUE READING BELOW ↓
You'll find this small coffee shop right beside San Juan's Tomo Japanese Dining, and though it doesn't command as big of a crowd, it's well worth a visit. Their dimly lit premises are as fitting a backdrop whether you're working on a presentation or chilling out with friends. They've got savory eats that include the Shrimp & Adlai Paella (P535) and Corned Beef Hash (P355) that our Associate Editor Mia can't get enough of, especially when you come in with an empty stomach and . You also cannot miss their Dark Chocolate Champorado (P235), which comes topped with a chocolate disc that melts into the hot porridge as it sits and topped our 2020 Top 10 Champorado list.
Verse Cafe is at 108 P. Burgos Street, San Juan.
Krung Thai Moo Baan Restaurant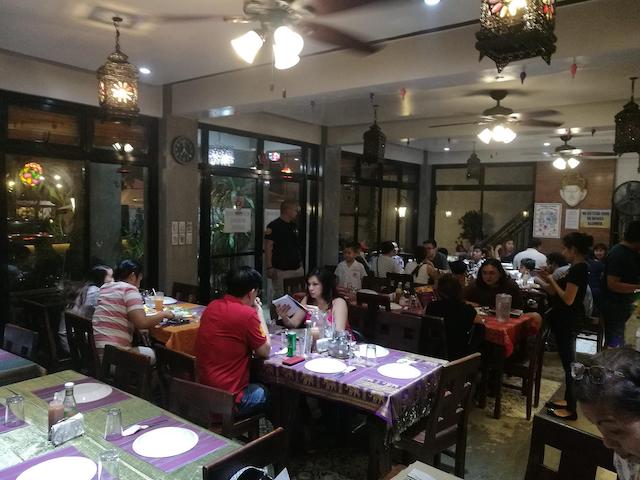 ADVERTISMENT - CONTINUE READING BELOW ↓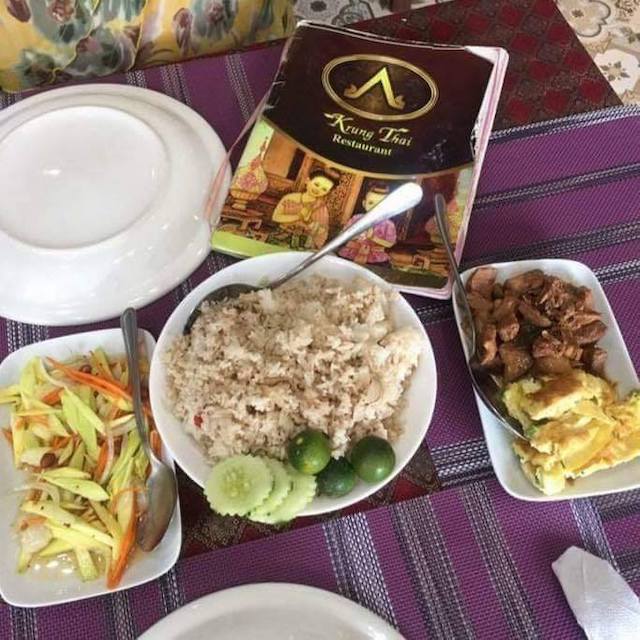 When the hankering for Thai strikes when in Marikina, Krung Thai is your best bet. Our Staff Writer Leana calls it an affordable introduction to Thai food, having been the resto where she first sampled Thai food and that led to her love for the cuisine. The Pad Thai (P299/regular, P329/with shrimp) is a no-fail with its generous toppings and perfectly seasoned makeup; don't miss the tender Chicken Satay (P289/five pieces, P549/10 pieces) either. "The value for money is 1000/10," Leana promises.
ADVERTISMENT - CONTINUE READING BELOW ↓
Krung Thai is at #76 L4 Block 5 Liwasang Kalayaan, Marikina Heights, Marikina City.
Hey, Spotters! Check us out on Viber to join our Community and subscribe to our Chatbot.