Starbucks Japan just introduced a Hot Baked Apple Pie Latte and Frappuccino to its holiday menu, and I'm adding it to the list of delicious offerings I wish were available in the Philippines (cc: McDonald's Italy's Nutella burger).
The drink is made with apple sauce, brown sugar, butter, and crushed apple bits. According to Today.com, the Starbucks Japan website says that drinking this latte or Frappuccino tastes like you're "eating a hot apple pie."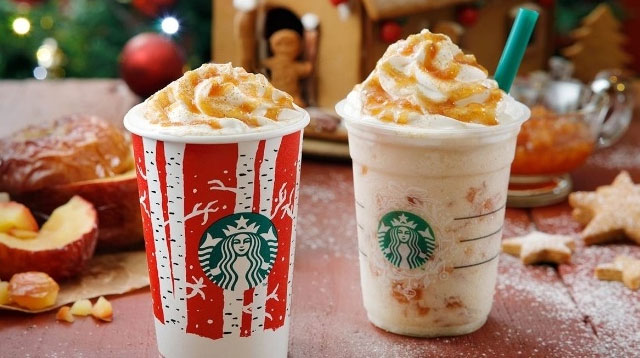 If it tastes as good as it looks, damn. It must be unbelievably delicious.
It's already proving to be a good Instagram:
Continue reading below ↓
Recommended Videos
Even more reasons to book tickets to Japan! *wink*