As Starbucks opens more of its stores for deliveries and takeout, you will find that more items are now available on the menu. If you're looking to switch up your usual coffee pairing, Starbucks added new pastry options to go with your daily brew.
For cheesecake fans out there, Starbucks has two new cheesecake flavors: Matcha Blueberry and the Strawberry Cream. The Matcha Blueberry uses a velvety blueberry cheesecake with swirls of matcha that add a contrasting earthy flavor to the sweetness of the blueberries and cheesecake. The Strawberry Cheesecake is made with a strawberry-flavored cheesecake, topped with a buttery sponge cake, and finished with strawberry whipped cream.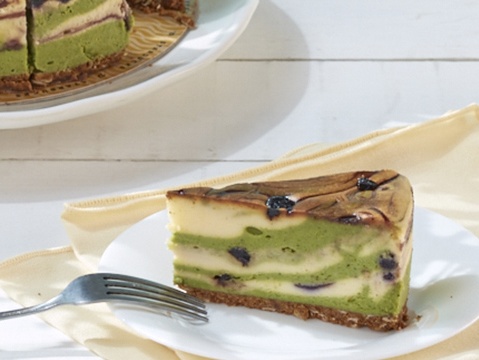 There are also new pastries on the menu: the Spicy Tuna Kani and the Avocado Loaf. The Spicy Tuna Kani is made with a soft and buttery dough stuffed with a spicy creamy tuna and kani filling, while the Avocado Loaf is a dairy-free, avocado sponge loaf cake.
ADVERTISMENT - CONTINUE READING BELOW ↓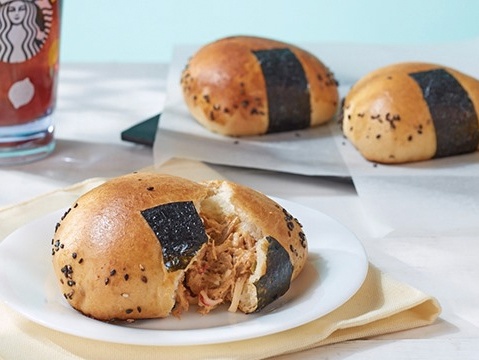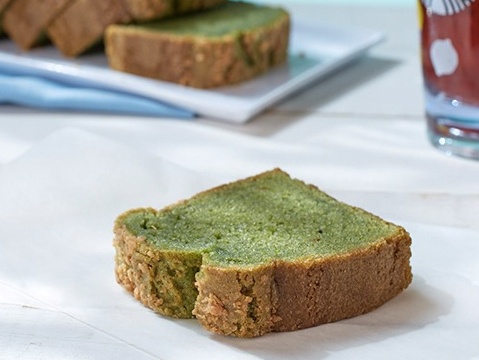 You can also keep it simple by pairing your coffee with Starbucks'delicious treats. There's the Sunrise Bun, a flaky, buttery pastry (swirled like a cinnamon roll) filled with smooth vanilla cream. For cookie fans, there's the Chocolate Cornflakes Marshmallow Cookie—soft and chewy on the inside, this cookie is dotted with dark chocolate chunks, cornflakes, and marshmallows. We would definitely recommend this with a stronger blend of coffee!