We've taken our P500 challenge to The Podium and Ayala Vertis North. Now, we hit up The Grid in Power Plant Mall. Not going to lie: We were slightly nervous about the dishes we'd be served just because we expected everything to have a higher price point. And while some price tags were more shocking than the others, the good news is that we didn't feel robbed or cheated. Hindi nakakagalit yung servings, basically. 
We ordered from five stalls—La Chinesca, Bun Appetit, Babu, Tsuke-men, Bucky's—and asked them to put their best food forward. The catch? They had to work with a P500 budget!
La Chinesca
What was served: Carnitas (P130), Huachinango (P160), and Tuna Tostada (P135)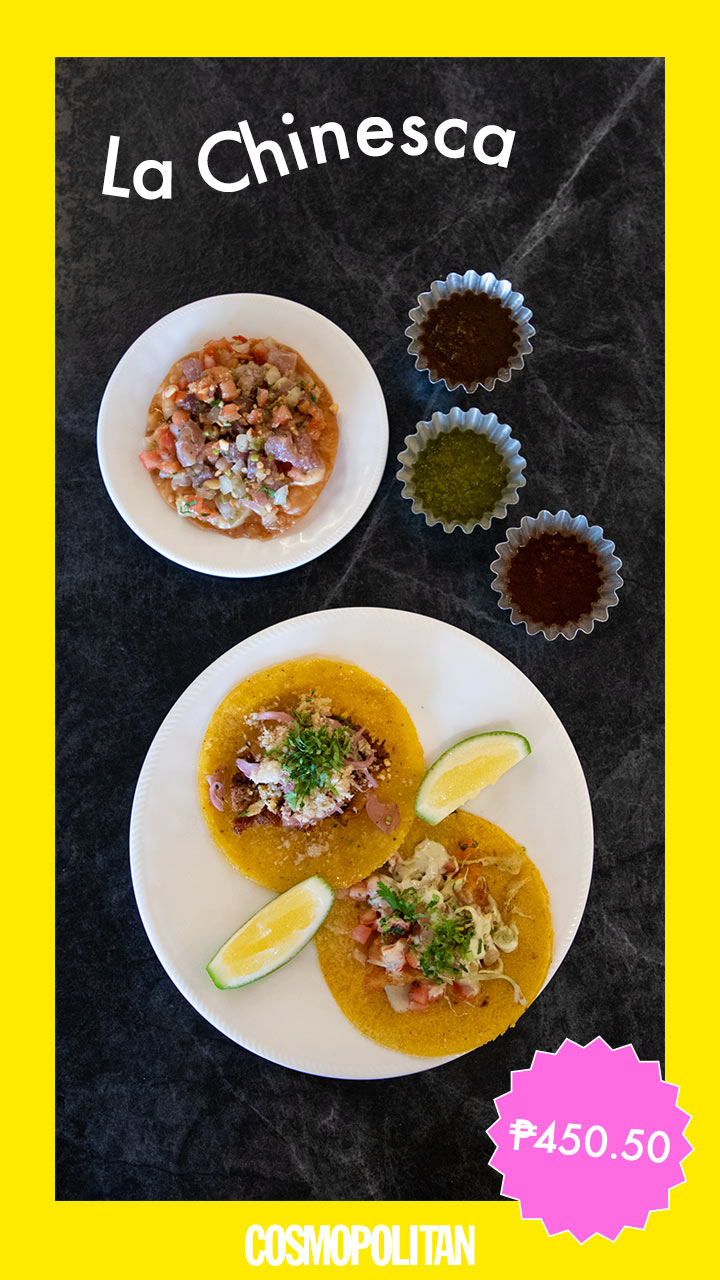 Total: P425 ( + VAT ) = P450.50
Honest review: After the first bite, we knew we started strong with La Chinesca. Everything tasted fresh, with a sweet, tangy kick. We especially appreciated the Tuna Tostada; the flavor was excellent, it had the right amount of crunch, and it remained intact, which is not something you can say about all fried tortillas. TBH, though, the price point might be a bit steep for someone who's budget-conscious.
ADVERTISMENT - CONTINUE READING BELOW ↓
Bun Appetit
What was served: Shrimp Grilled Cheese (P350) and Garlic Noodles (P150)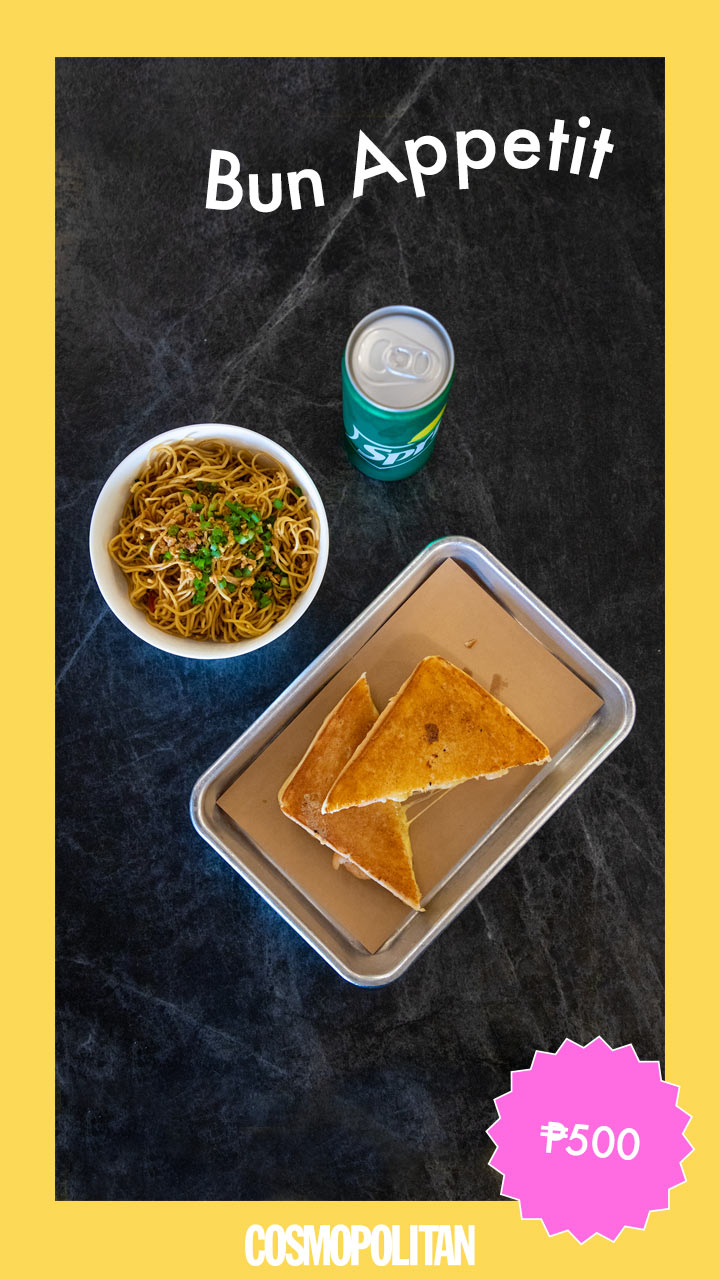 Total: P500
Honest review: Having enjoyed Bun Appetit's food since they started selling at Salcedo Market, we knew their menu would be pricier than most. In fact, we were hesitant about including them in our little experiment. It turns out, we've been slacking off on our Bun Appetit game because we were surprised to find out that they expanded their menu beyond their famous rolls! The Shrimp Grilled Cheese made us *extremely* happy. Rich, flavorful, and hits you right in the feels—worth every centavo. 
Babu
What was served: Hainanese Chicken (P290) and Crispy Spring Rolls (P165)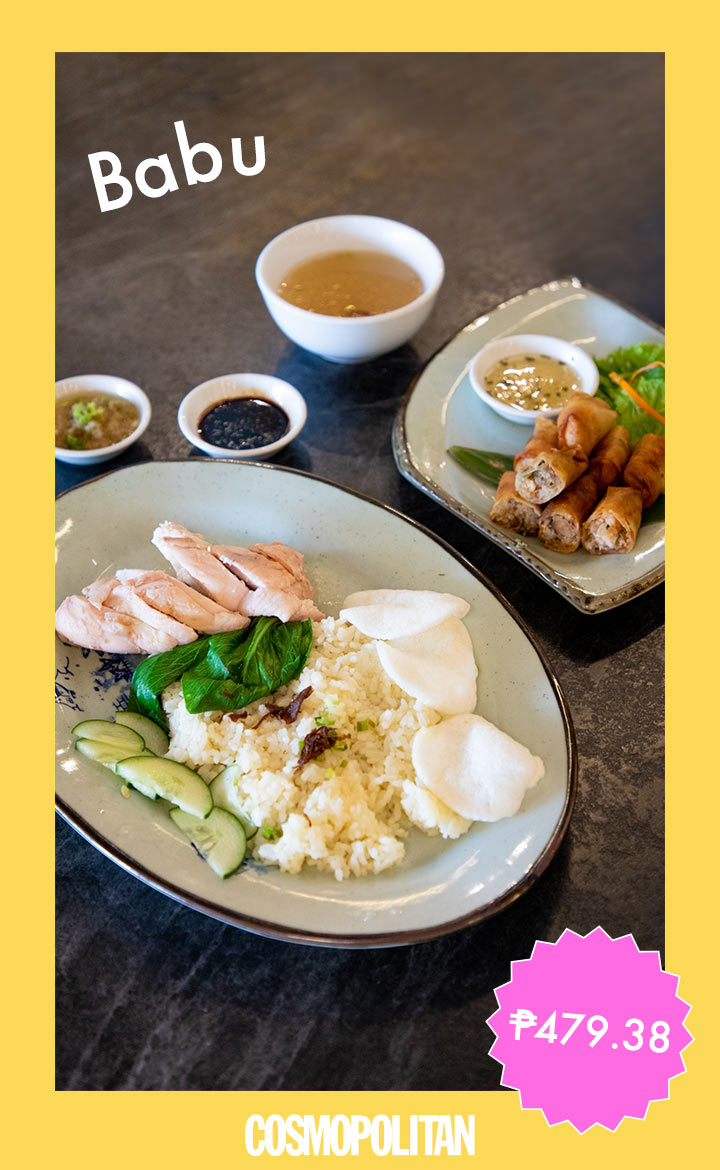 Total: P455 + P24.38 service charge = P479.38
Honest review: We spent 20 minutes debating about rigging the system we established 'cause we really wanted some fucking laksa, haha! But the Hainanese Chicken Babu caught us by surprise! After finishing two other meals, there was already a lot of heavy breathing happening at the table, but it felt wrong to stop eating. The next time we visit, however, we'll be skipping the spring rolls. What appetizer should we get instead?
Tsuke-men
What was served: Gyokai (P420)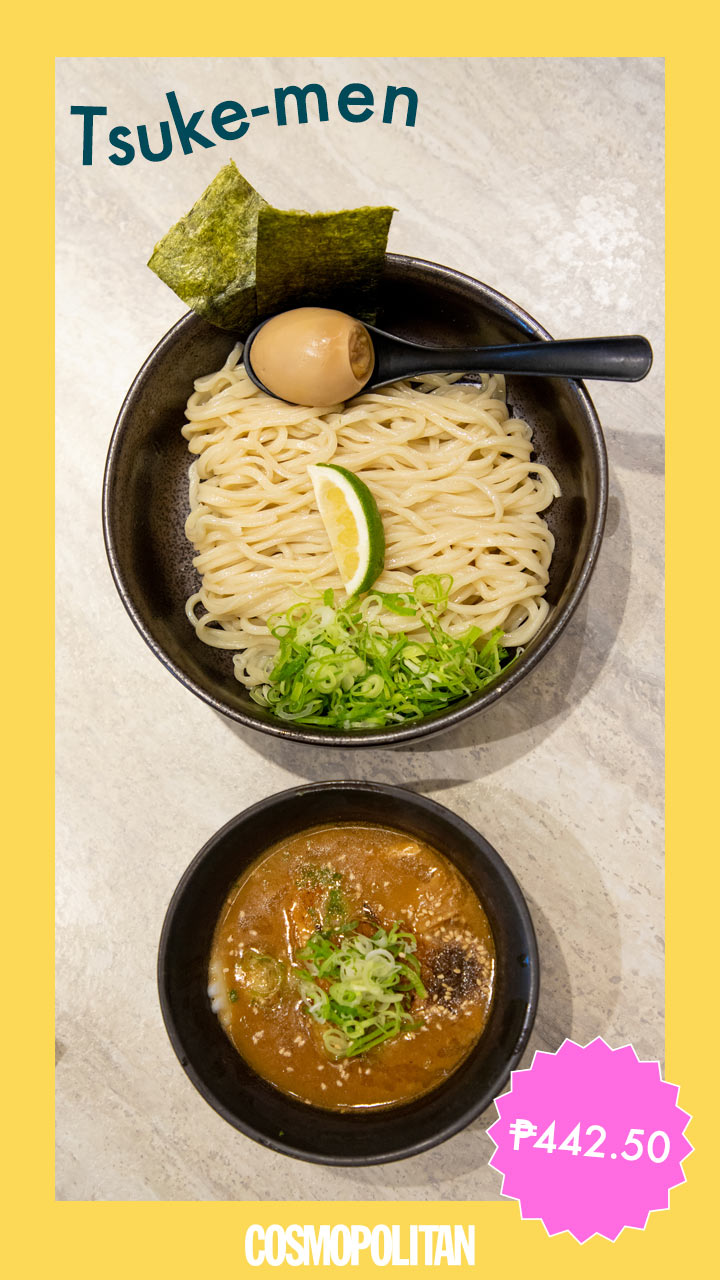 Total: P420 + P22.50 service charge = P442.50
Honest review: A first for us, this ramen was meant to be eaten in a different way—apparently, we had to dip the noodles into the sauce. We made a mistake by dunking it, and it was a mouthful of sodium. Once we got the hang of it, it was pretty good! And the serving size matched the price. While we appreciated the experience, there's a good chance we'll be going back to our regular programming when it comes to ramen. 
ADVERTISMENT - CONTINUE READING BELOW ↓
Bucky's
What was served: Milk Soft Serve (P150), Original (P100), and Buckies N' Cream (P120)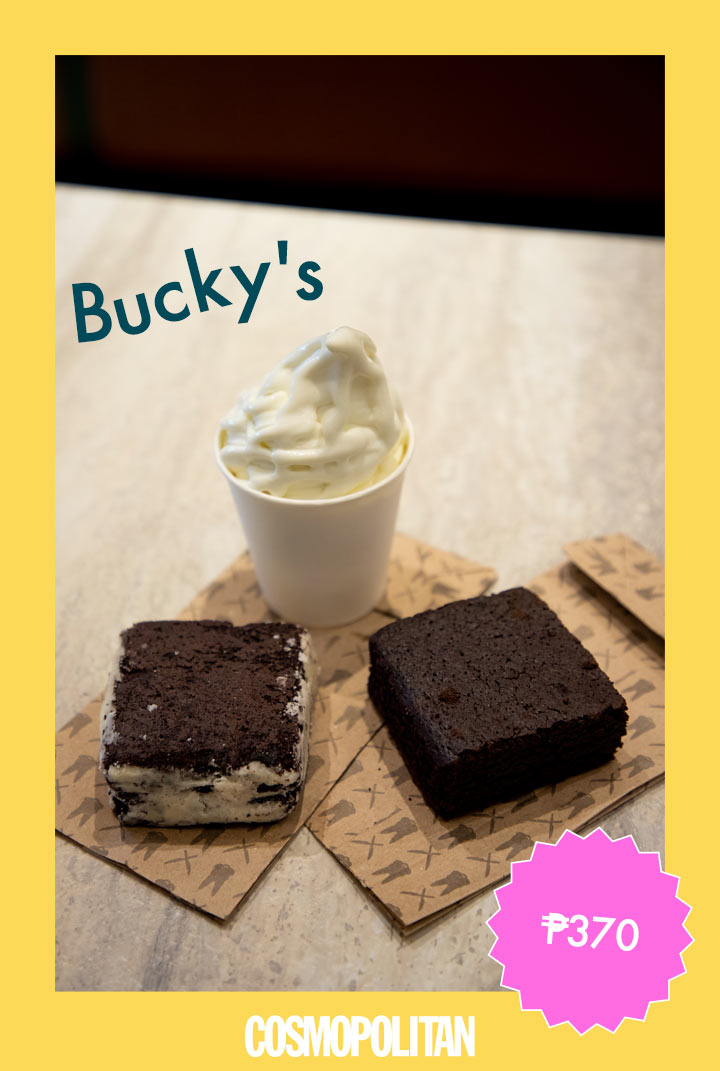 Total: P370
Honest review: Everybody and their mothers told us to order from Bucky's, so we obliged. After four whole meals, we just wanted what we *actually* wanted: a soft serve and two of their bestselling bars! The super short honest review is: We welcomed the sweet reprieve the desserts provided, but agreed that the bars were too dry for our liking. Should we have gotten something else at Bucky's?
The Grid is located in Power Plant Mall in Rockwell Center, Makati.