Thanks to TikTok, we've already tried the feta cheese + tomato pasta recipe and we've made our own spicy pickled garlic snack. This time, we're prepping our kitchen for this *new* ramen hack that the Internet can't stop talking about. Apparently, Japanese mayo is a key ingredient to upgrading your instant noods! And since it's all over our #fyp, we decided to see what the hype is about.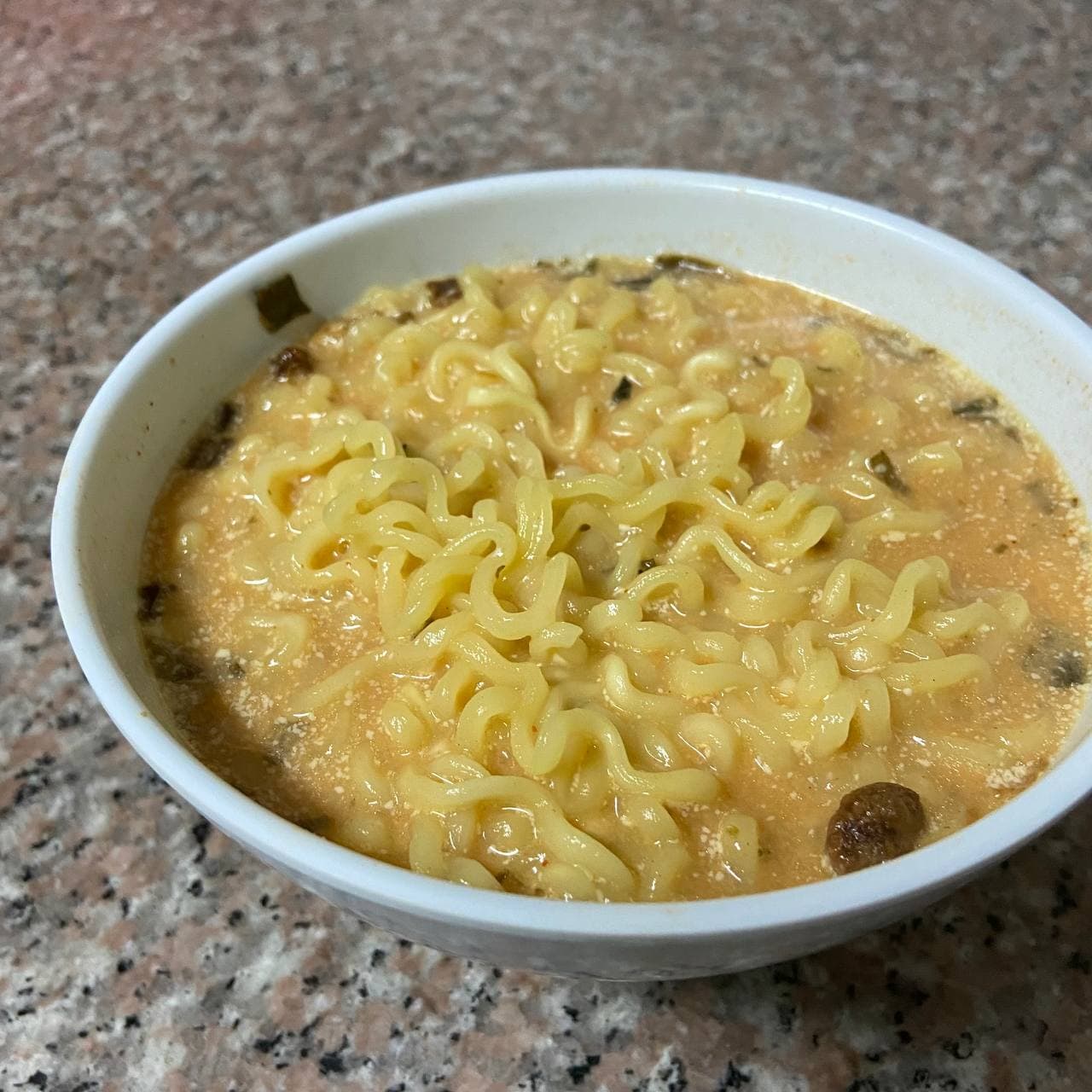 Is this viral TikTok ramen hack worth the hype?
How did you find out about this recipe?
Retty: "I randomly came across this recipe while I was mindlessly scrolling through Tiktok. I'm a lurker on the platform. I don't post anything, I just like to watch clips, especially #foodtoks. I saw one post about it from a girl in Japan and checked other videos about it and saw a lot of Pinoys doing it using Korean noodles."
Lou: "The first time I ever heard about this recipe was from my friend. She randomly messaged in our barkada group chat and said that she tried this viral ramen hack from TikTok. I also came across several videos of it on my fyp, featuring other users who made their own version." 
ADVERTISMENT - CONTINUE READING BELOW ↓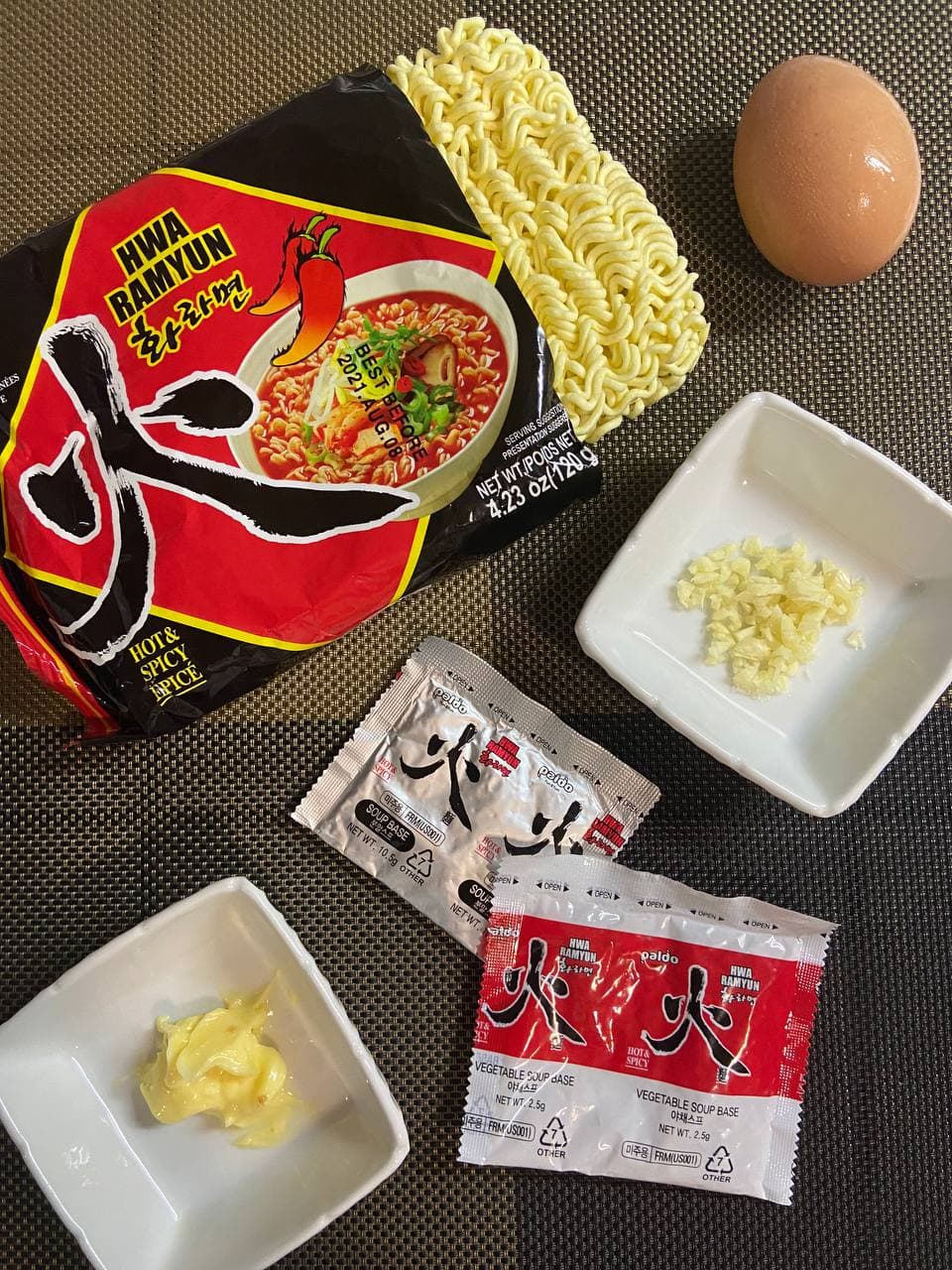 What made you decide try it?
Retty: "It looked really good. And the reactions of the people who did the TikToks seemed pretty genuine! Also, I realized I had all the recipes in my pantry, so I decided to give it a try. All the ingredients were delicious things: egg, Kewpie mayo, and garlic, so I guess you couldn't mess it up right?"
Lou: "My favorite kind of men is ramen, LOL! No but srsly, I'm a huge fan of instant noods. I love it so much, never kami nawawalan ng stock sa pantry. The recipe looked pretty easy too, so I knew I just had to give it a shot."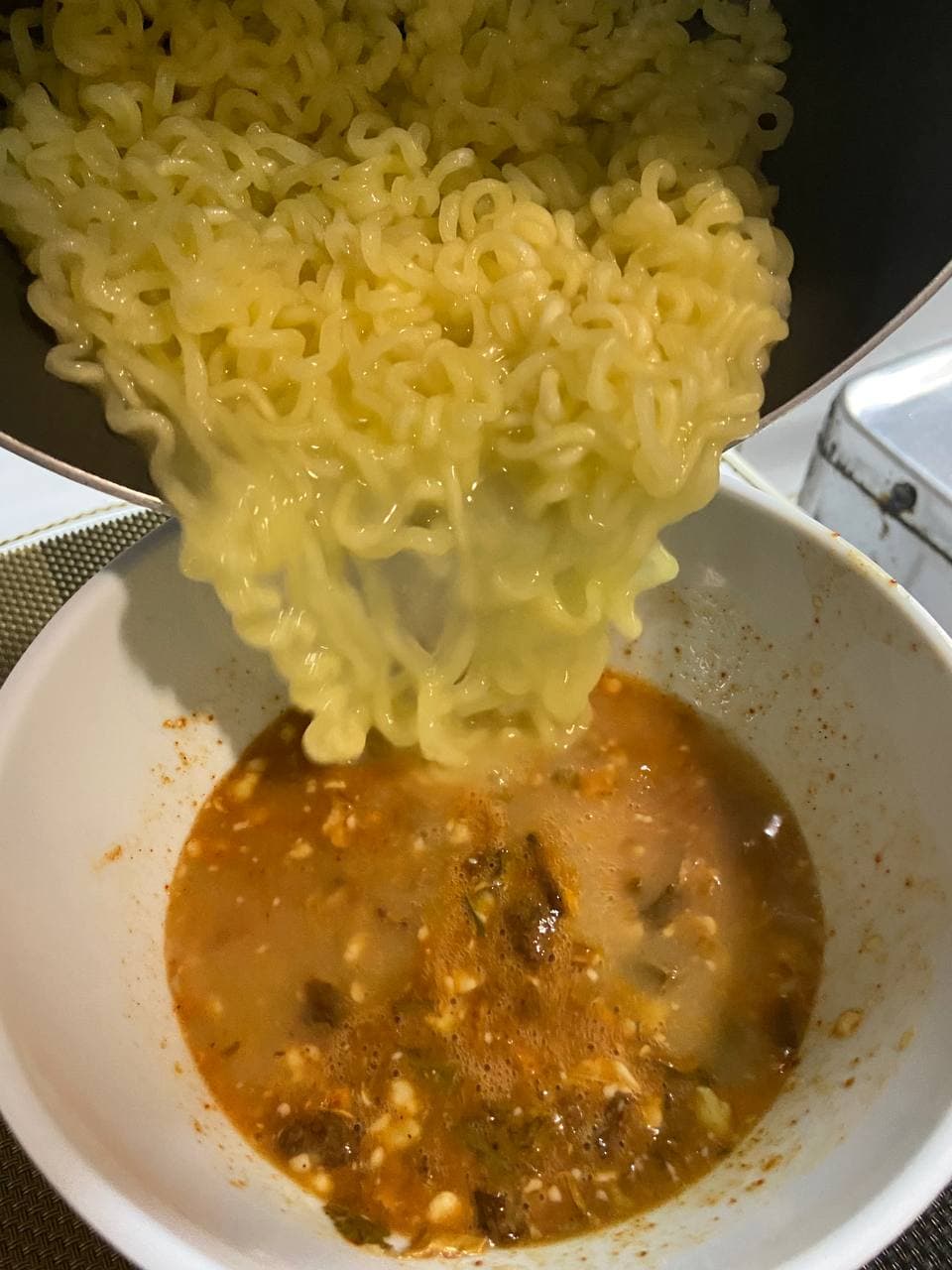 Please give an honest review about the dish you made.
Retty: "It's honestly one of the best things I've ever made and tried in my life. (Wow, OA!) But really, it's so simple yet so tasty. I used the mild Jin ramen that I had stocked and mixed all the basic ingredients together and everything just went so well together. I used around five cloves of minced garlic because I love garlic, but the recipe actually just called for one, haha! My brothers and I thought that it instantly made a pack of instant noodles taste like a P500 bowl of ramen that you order in restaurants, no cap! Kulang na lang are pieces of juicy grilled pork to elevate it."
Lou: "I don't think I'll ever eat instant ramen the same way again. Adding the Kewpie mayo was such a game-changer! It made the dish creamier and more malasa. When it comes to eating ramen, I usually get so full kaagad to the point where I end up leaving a bit of broth in my bowl. Not with this recipe, though! I finished everything, up until the last slurp, haha."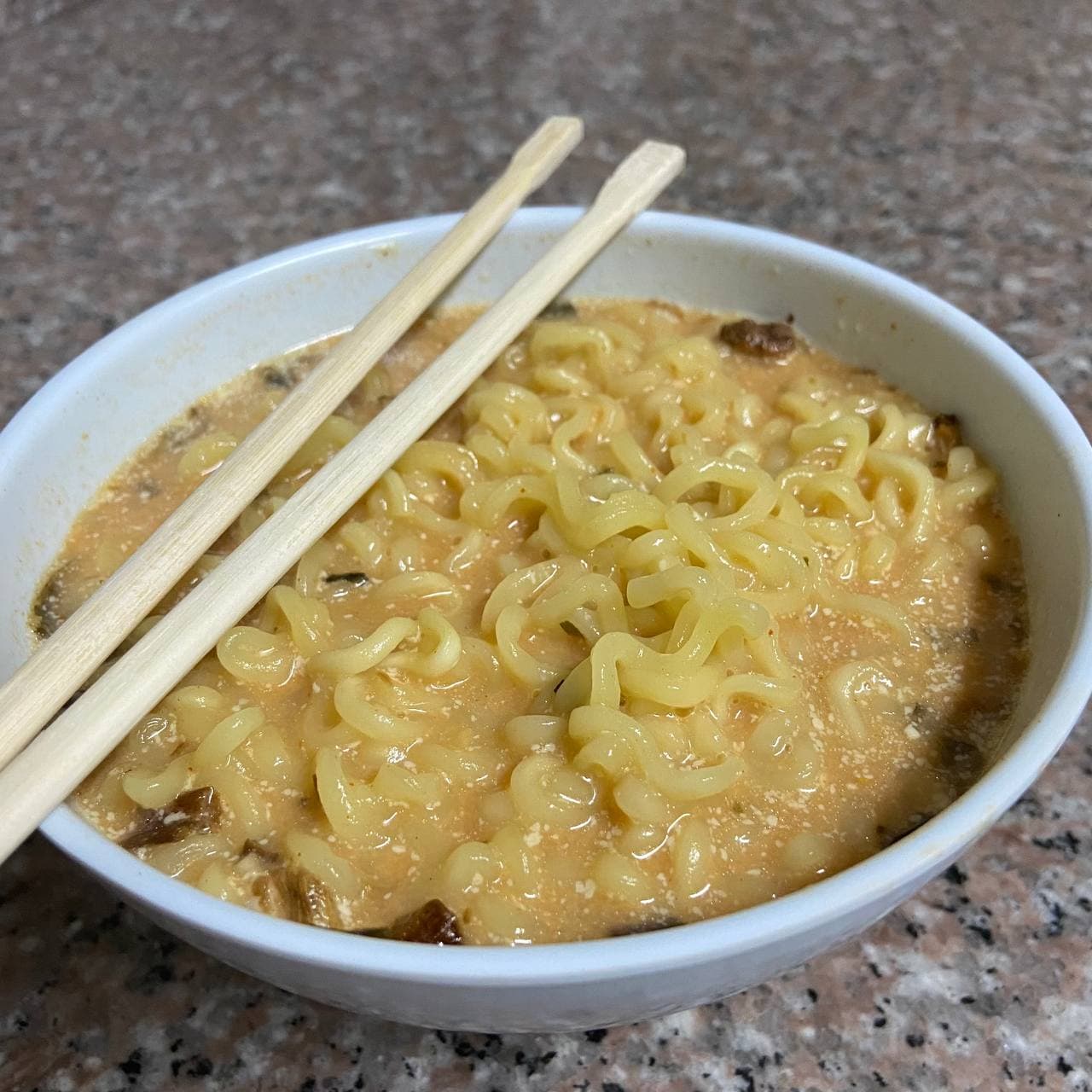 ADVERTISMENT - CONTINUE READING BELOW ↓
Is there anything you'd do differently next time?
Retty: "The one ingredient I didn't have was fresh green onions, so I'd like to try it with that, too. I also want to experiment with other instant ramen brands to see how they'll taste like. I'm a bit iffy trying spicy flavors since the garlic can make it super spicy. I'll also try adding a splash of sesame oil, since that's one of my favorite food hacks to elevate instant ramen."
Lou: "Yes, I would definitely add more mayo! I was super iffy at first to add a lot because I was worried na baka maumay ako, but it turns out that the mayo is the ~star~ of this ramen hack. It made all the difference! For sure I'd also like to add some kind of meat—maybe some pork belly or strips of beef to make it more filling."  
Watch the video below and try the viral TikTok ramen hack.
***