When I pick a show or movie to watch, especially when I can't sleep at night, I actively avoid anything that's set in New York (so that automatically rules out half of all rom-coms, lol). It's weird, I know, but hear me out. I do this because I guarantee at least one scene where the leads are eating a huge slice of pizza. I just can't be putting myself through that right before bed.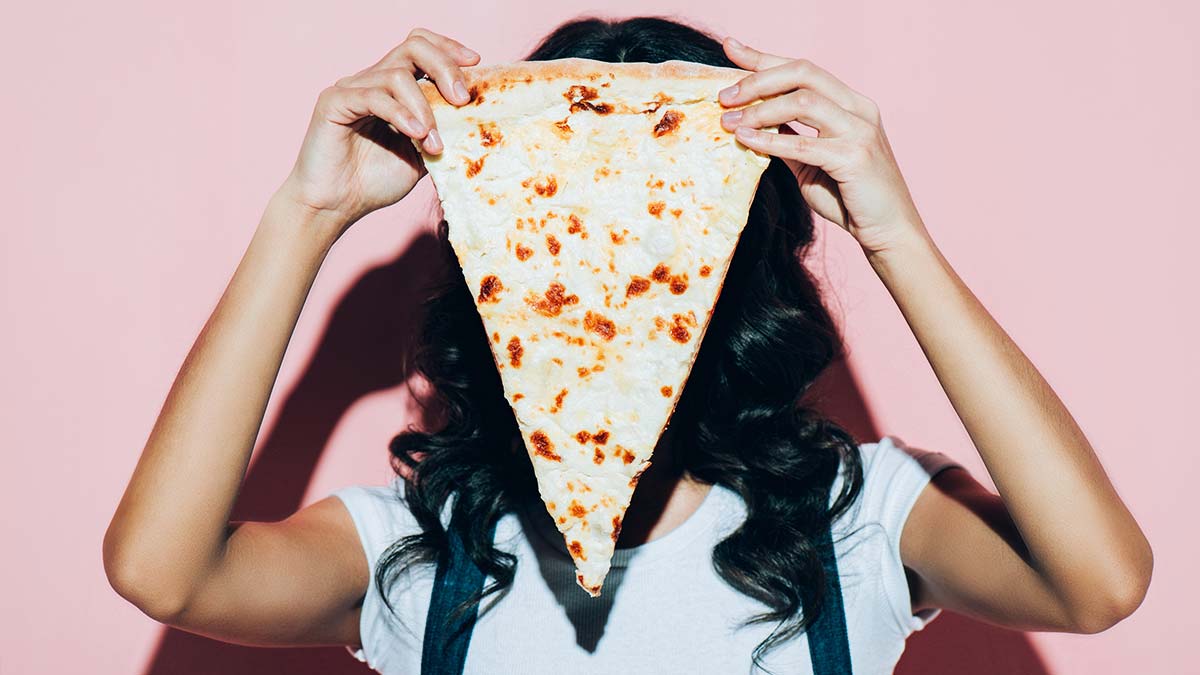 ADVERTISMENT - CONTINUE READING BELOW ↓
All this to say that pizza is universally loved. Even when it's bad, it's better than a lot of food. And it always hits the spot. Sure, it may not be the most beautifully styled dish, but every slice makes you want to take a hundred photos. Pair those pics with a few funny pizza captions and you're all set. 
Funny Pizza Captions For Instagram:
Slice, slice, baby. 
A slice of heaven.
What a cutie pie.
In crust we trust. 
Live free, pie hard.
The secret ingredient is always cheese.
Pizza is the only love triangle I want. 
Through thick and thin, pizza has always been there for me.
Problems come and go. Pizza is forever.
You've stolen a pizza my heart. 
That's...amore.
But first, pizza. 
Say cheese.
I wanna be where the pizzas are.
Happiness is extra pepperoni. 
Imagine the pizzabilities.
Pizzachu, I choose you. 
Exercise? I thought you said extra slice. 
Hot and ready.
I love you from my head to...matoes.
***
What does your zodiac sign say about you? Subscribe to Cosmopolitan Philippines and find out!
Follow Ysa on Instagram.