I love my Netflix. I love setting aside an hour or so at night to watch a show I've been meaning to see, then if it turns out great, briskly tapping that "Next Episode" button when the credits have barely begun rolling. I love talking about the shows I've seen with friends who've seen them; I love trading recommendations, my eyes as big as saucers as I proclaim, "OMG. PROMISE. YOU WILL LOVE IT."
And then I started grad school.
Since I went back to school, my Netflix viewing has significantly decreased. On weeknights especially, the only time I could log on was during those 15 minutes before bedtime when I'd do my skincare routine. I'd prop my phone up on my dresser, hit play on an episode, and go through steps four to nine.
Here was the problem: There were just too many good shows. There was always a new show or a new season or a friend's new recommendation, and with my school and work load, I began to feel like I could never catch up. Sometimes I'd give in; I'd start to watch these shows and tap away at that "Next Episode" button even though I knew I would regret it the next day. Sometimes I'd find it hard to sleep after watching—maybe because I was still too excited about those plot twists, or maybe because the artificial light emitted by the screen had made me alert. And so, after nights like this, I'd wake up groggy the next morning, my head swimming in a fog of self-loathing as I remembered all the work and studying I had to do that day.
ADVERTISMENT - CONTINUE READING BELOW ↓
I might have gone on like this, waking up like a zombie about twice a week following an ill-advised weeknight Netflix binge, if I hadn't started working on a book project that got me reading books again.
A little background: I used to be a huge bookworm when I was younger, able to plow through a pocketbook in just a few days. Now? I have about 30 books on my bedside table that I never read; if I do crack one open, it takes me three months to finish it. THREE MONTHS. A fetus could form organs and limbs in that time.
But because I was working on this book project, I thought I'd start reading consistently again; I thought it would help me do my job better. So three weeks ago, I decided to trade Netflix for books on weeknights. I would still watch Netflix on weekends—I wasn't a total martyr—but on weeknights, I would put my phone down and just…read. And for the next three weeks, I did. For the 15 minutes it took to finish my skincare ritual, sometimes more.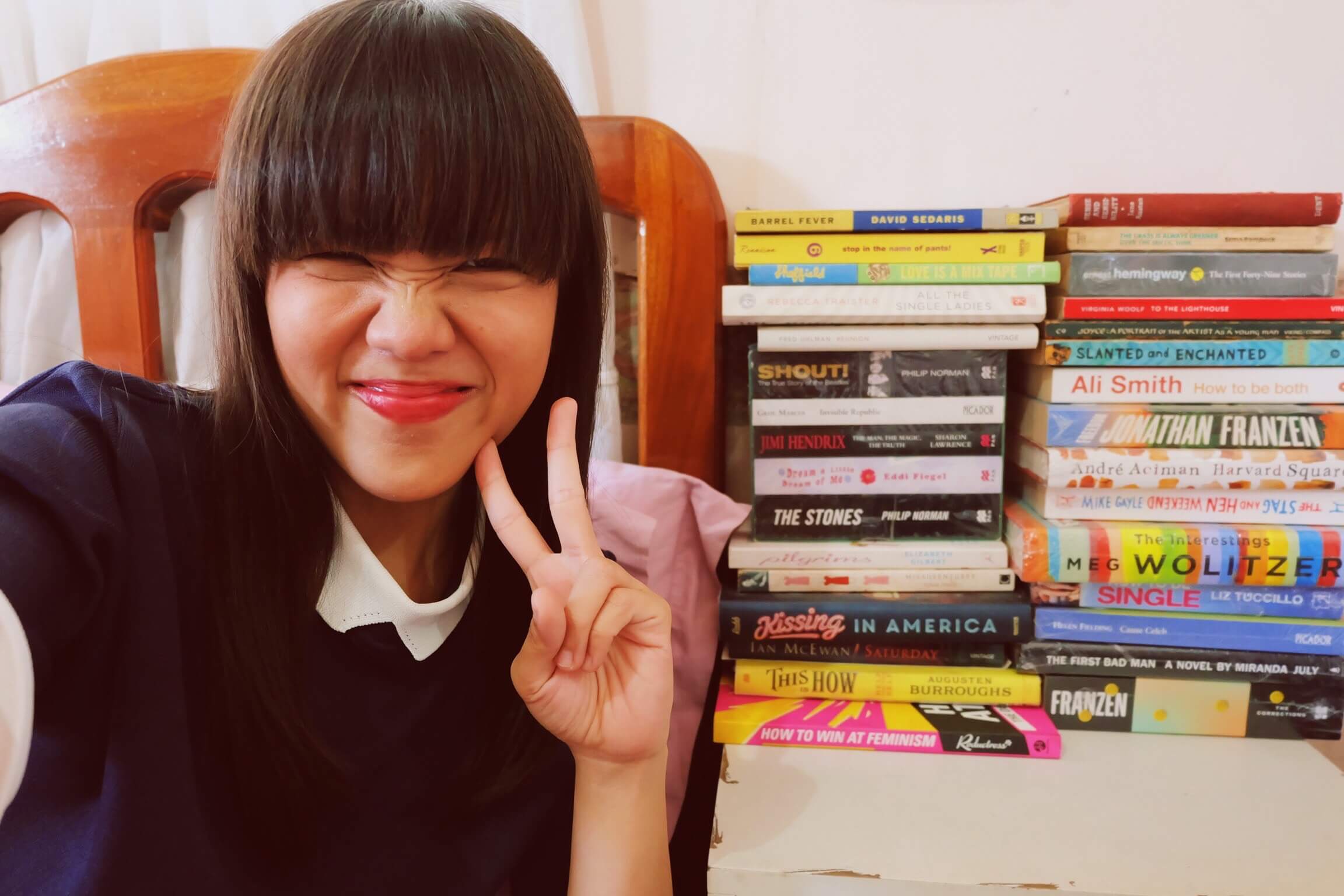 Shocking, I know.
The books I read:

Love Is a Mix Tape by Rob Sheffield.
I'm a huge music fan, so I love books by and about people who are also huge music fans. This memoir is by Rob Sheffield, who writes for Rolling Stone. Here, he tells us about his first wife, Renee, who died of a pulmonary embolism, and all the songs and tapes that accompanied their life together. (Side note, if anyone cares: Harry Styles loves this book!)



I'm a huge music fan, so I love books by and about people who are also huge music fans. Rob Sheffield's Love Is a Mixtape is one of them. COURTESY OF CHEEKIE ALBAY


I first read this about 10 years ago and had completely forgotten how good it was. I guess I was too young then to think about death in any serious way, so the book didn't quite make an impact on me. Now that I'm older, I'm glad I picked it up again.

Books can change for you, depending on where you are in your life the moment you read it. Might be a good idea to pick an old one out from your bookshelf and see how it changes for you.
Barrel Fever by David Sedaris.
This is another book that changed for me since the last time I read it. I bought it when I was a teenager and completely unaware of who David Sedaris was—I just bought it on the strength of all that praise on the cover. Turns out David Sedaris was a satirist, and his dark humor was something I might have been too pure to appreciate back then.



I bought David Sedaris's Barrel Fever when I was a teenager. Now I'm old enough to appreciate his dark humor. COURTESY OF CHEEKIE ALBAY

ADVERTISMENT - CONTINUE READING BELOW ↓


On my second reading, with decades of failures and disappointments already behind me, I found myself chuckling in understanding.
Stop in the Name of Pants! by Louise Rennison (from the Confessions of Georgia Nicolson series).
I wasn't done with Barrel Fever, but I wanted something light, so I got out this Louise Rennison book that I bought at a book sale last year. In case you haven't heard of her Georgia Nicolson books, they're this hilarious series about the misadventures of a high school girl and I LOVE IT. You bet I'm too old to be reading it, but it was more important to me that I read something I enjoy than I read something, er, age-appropriate. I had bought many books in the past because they were classics, or they were bestsellers, only to give up on them because they felt too much like work to get through. And wasn't doing something not like work the point of this exercise?



Louise Rennison's Confessions of Georgia Nicolson series is a teen series, and I LOVE IT. COURTESY OF CHEEKIE ALBAY
What I realized since I traded Netflix for books on weeknights:
I'm sleeping better. Reading a book is a more active task than watching a show—I have to commit to the words on the page, actively picture what they're trying to say instead of letting a screen do it for me, and keep doing that until I no longer want to. Because I'm more involved in the act, I have more control over it. Once I decide I'm sleepy—always around 10:00 to 11:00 p.m.—I just lodge a bookmark in there and, without that artificial light messing with my brain, be out like a light.

I'm handling stress better. This could be because I'm currently taking up psychology and have learned to take care of my mental health better. But it could also be because of all that reading.

A 2009 study found that reading reduced stress levels more than listening to music or taking a walk did. According to Dr. David Lewis, the study's test leader, "It really doesn't matter what book you read, by losing yourself in a thoroughly engrossing book you can escape from the worries and stresses of the everyday world and spend a while exploring the domain of the author's imagination."
I feel out of the loop. But I feel fine. Honestly, there is so much I want to watch, and not just on Netflix. Fleabag, Succession, Euphoria…I haven't even seen a single episode of The Crown! I have nothing to contribute when people talk about these shows; obviously I can't butt in with "Pero nabasa niyo na ba 'yung ninth book sa Georgia Nicolson series ni Louise Rennison? Funny 'no?!" But I don't mind. I like that this reading thing is MY thing. I don't have to share it with anyone else.
Books have always been there for me. I just forget about them, because technology. I hope I never forget them again.
ADVERTISMENT - CONTINUE READING BELOW ↓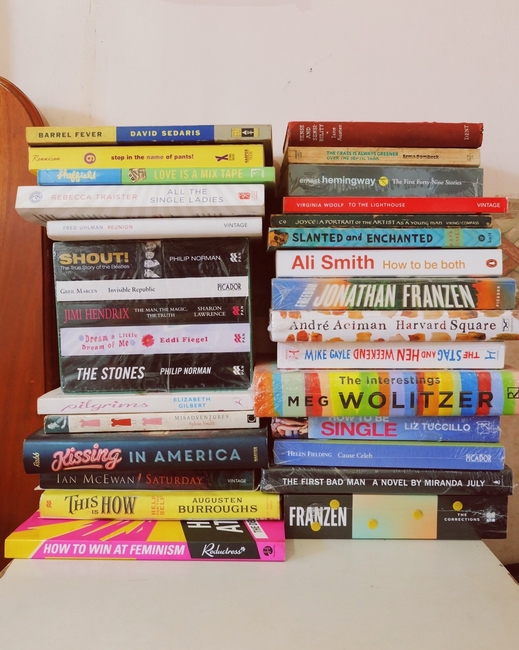 It's been three weeks since I made this change. My work for that book project is done, but I'm still reading every night. I still love my Netflix, but I've learned to use it at my own pace: I watch when I can, when it's a good time for me. I no longer watch just to catch up.
Now, if anyone wants to talk about those Louise Rennison books, hit me up.