Google has been in the Philippines for four years now, but they opened their new home just last month. Of course we had to see it!
When you enter, your eyes are immediately drawn to the company's logo, which is set on a backdrop inspired by the Ivatan's "bahay na bato" in Batanes. Eager to promote and preserve Filipino culture, the whole place feels like home; part of the décor includes railings taken from an old house, as well as windows made from kapis and nara.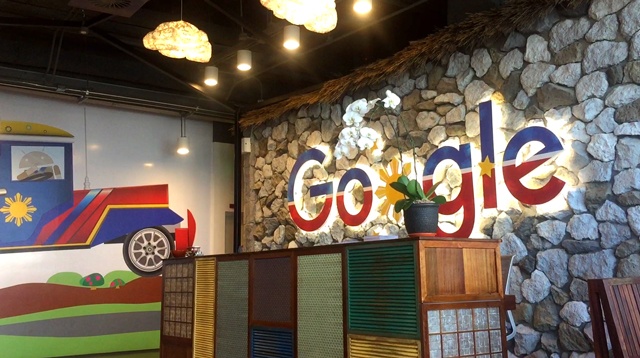 ADVERTISMENT - CONTINUE READING BELOW ↓
In the lobby, there's a giant G hanging above the waiting area; it's a nod to being the selfie capital in the world, so be sure to whip out your phone and channel your inner Kardashian.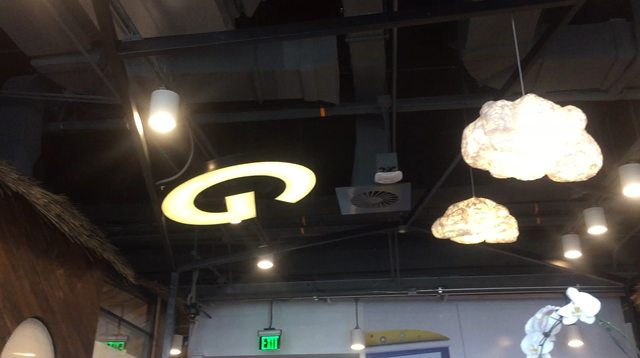 The meeting rooms are named after Pinoy icons and famous local landmarks. For example, "Vinta" is adorned with textiles from the south, and "Bohol" is covered in wallpaper featuring the Chocolate Hills. But what puts this office on a league of its own is "Inay," a room specifically for new moms.
ADVERTISMENT - CONTINUE READING BELOW ↓
Recommended Videos
To top it off, furniture designer Kenneth Cobonpue worked his magic and incorporated natural elements into Google Philippines' new space. If you get the chance to visit, you have to try his piece called "Chiquita." It's made of vertical rattan poles that recede when you sit down. Trust us, you won't want to get up.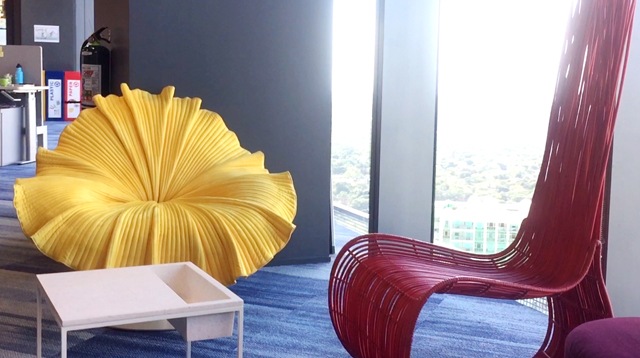 ADVERTISMENT - CONTINUE READING BELOW ↓
Everything about the place lends itself to the concept of wellness and productivity. They have a gaming area complete with a basketball court and a ping-pong table. The walls are painted with the Android versions of some of our favorite athletes: Boxer Manny Pacquiao, swimmer Erick Buhain, runner Lydia De Vega, and bowler Paeng Nepomuceno. Right next to it is the Café Fiesta, where employees get to enjoy a buffet spread for lunch and a fully stocked snack bar 24/7. 
VIDEO: Jean Saturnino
Follow Ysa on Instagram. Follow Jean on Instagram. 
EXPLORE COSMO