Korean face masks and sweet popcorn at two in the morning. That's how I graduated from college. No cap and gown. No cheesy photo holding roses and a diploma, forever commemorated on lola's bedside table. No afterparty with your batch to celebrate surviving three years of exams, or drunken confessions to your senior crush that you loved them all along pala (and OMG they loved you back din?!)

I haven't even held my diploma. My commencement ceremony happened via YouTube. You could at least say I graduated in a robe—a bathrobe, that is.
And I loved it.
I graduated last July from De La Salle-College of Saint Benilde with a degree in Theatre Arts. My senior year was completely online, including a virtual play I wrote and directed for our thesis.
When COVID-19 hit in 2020, our family made the difficult decision to leave the Philippines for Canada. My mother is an at-risk patient, and she needed medical procedures we could no longer access in Manila due to the pandemic. Our dual-citizenship offers her access to Canada's healthcare, so we packed up our lives into balikbayan boxes and I completed my degree from North America instead.
ADVERTISMENT - CONTINUE READING BELOW ↓
At this point, we've all sat through hours of Zoom meetings. As working from home becomes the ~new normal~, our generation has to adapt to a society in which we interact almost entirely through words on blue-lit screens. I figured it'd be easy enough to finish my course. I've attended online classes before—how bad could it get, really?
A word of advice: If you ever find yourself asking this, buckle up.
Imagine watching hours of Netflix but the video keeps buffering, and you have to piece together what's happening to the main character but you can't rewind. Also, you are the main character. That's what finishing a degree from another time zone feels like. Moving to Canada meant most of my lectures started in the middle of the night—between 10:00 p.m. to 6:00 a.m. This went on for months. And in a country with much less sun to begin with, missing those precious few hours of daylight took a toll on my physical health.
Then there was the social and mental toll. My major is theatre, which relies wholly on the exchange of energy between humans. That's what makes the art form so special—the "liveness" of it, a fleeting moment shared with other people that can never be replicated again. I used to dance, sing, cry, roll around on the floor, and scream at inanimate objects all before third period. Such is the life of an acting student! Imagine going from those intimate, emotional connections to...typing emojis in the Zoom chat. Different doesn't even begin to cover it.
Online classes felt so much more removed. And even though I had adjusted to study in "Manila" time, it became much harder to keep in touch with friends and family back home. I was often so exhausted that I didn't have the energy to socialize after class.
We're instructed to keep social distance. I just never expected to feel this emotionally or mentally distant, too. By the time I'd completed my thesis, I was burnt out. I'd spent nine months exhausted, anxious, confused, and apathetic. If I had to log onto another three-hour video call, I was going to throw my laptop out a window. After my final class, I avoided technology to the point of ignoring email. I didn't even know I'd graduated Cum Laude. Had my chairperson not told me, I would've missed attending my honors convocation!
ADVERTISMENT - CONTINUE READING BELOW ↓
Fast forward a few weeks, I'm watching my graduation via livestream—at 2:00 a.m., in my pajamas.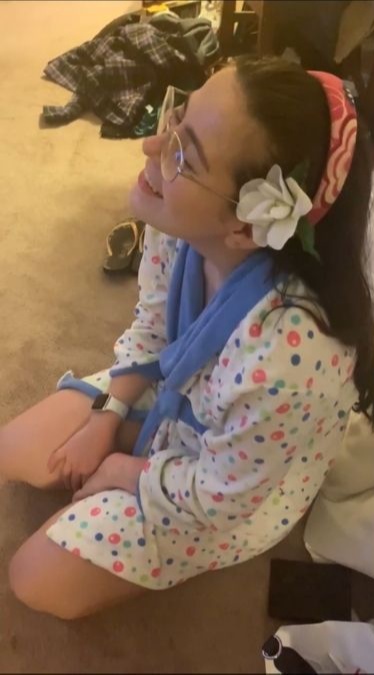 I'll be honest: At around 11:00 p.m., it suddenly hit me that this was it. This was how I was graduating. We couldn't hold a party given the ongoing restrictions, so it was just me and the family. I'd wake my parents up fifteen minutes before the ceremony, curl up in front of the TV, and watch what were supposed to be the most formative years of my life culminate on an electronic screen.
ADVERTISMENT - CONTINUE READING BELOW ↓
I cried.
My brother, bless his heart, took it upon himself to comfort me the only way knew how: junk food. He made two giant bowls of sweet and salty popcorn, brought up tubs of ice cream and chips, and laid out a feast in our parent's bedroom. By the time the livestream started, we'd set up like we were about to marathon all seven seasons of Game Of Thrones.
Unorthodox? Yes. But tell me, when's the last time you got to watch a commencement speech from your college dean while eating ice cream with a Korean face mask on? It was so relaxing, my dad fell asleep halfway through. (In fairness, he doesn't speak Tagalog and it was four in the morning. I also feel like he's not the first relative to doze off during a graduation ceremony...so that felt pretty authentic.)
By the time we watched my "march" across the stage, aka my photo flashing on screen, my family was cheering so loud you'd think I was winning an Oscar.
ADVERTISMENT - CONTINUE READING BELOW ↓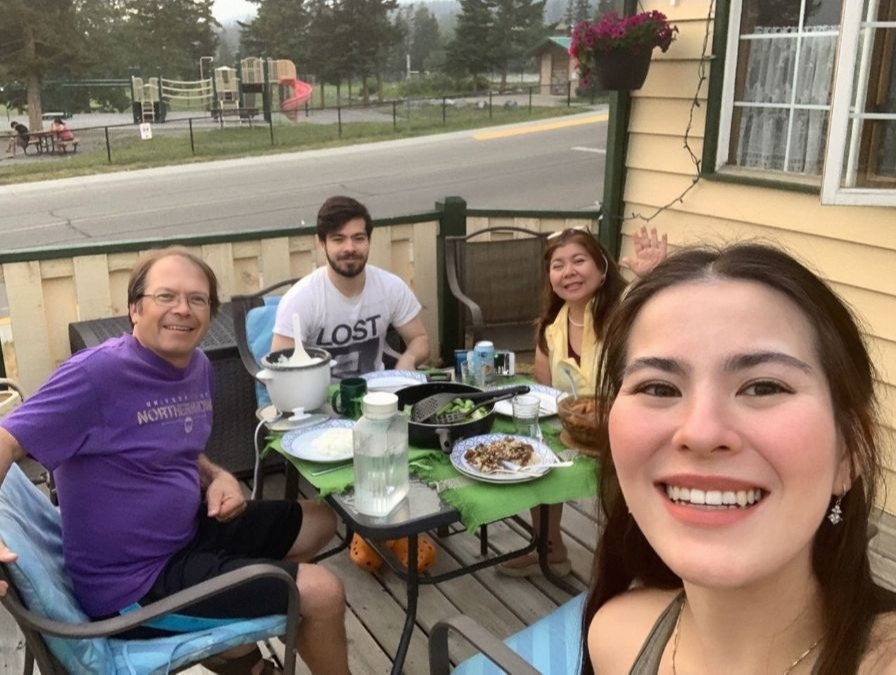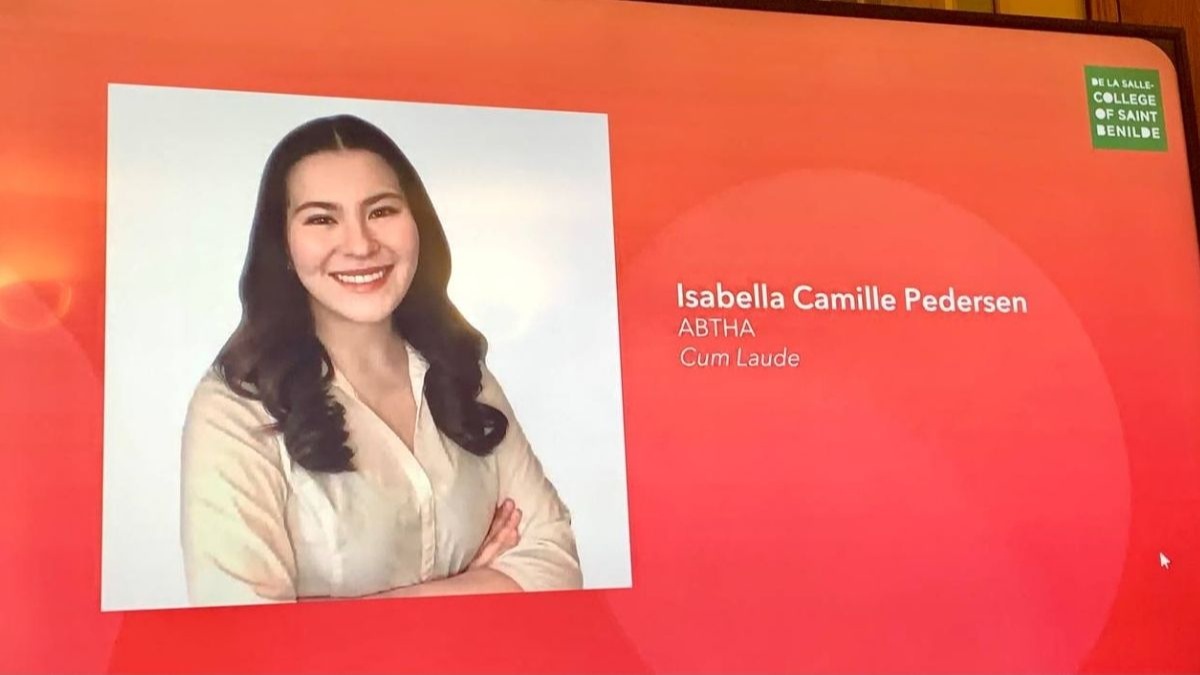 ADVERTISMENT - CONTINUE READING BELOW ↓
Can we take a moment to appreciate how precious family is? Most of us have been spending months on end with our own families, and it's easy to get complacent. But if I had to watch my graduation alone (as some of us did), I'm not sure I would've even gone. Thank you, Mum, Dad and Jules.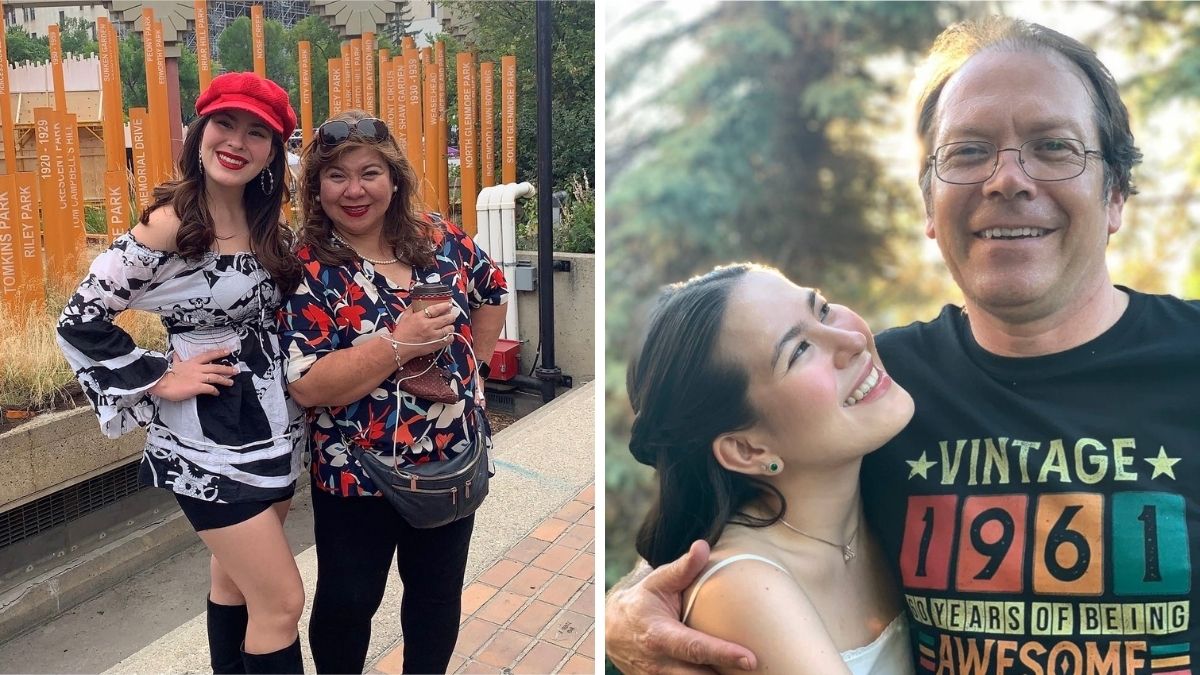 ADVERTISMENT - CONTINUE READING BELOW ↓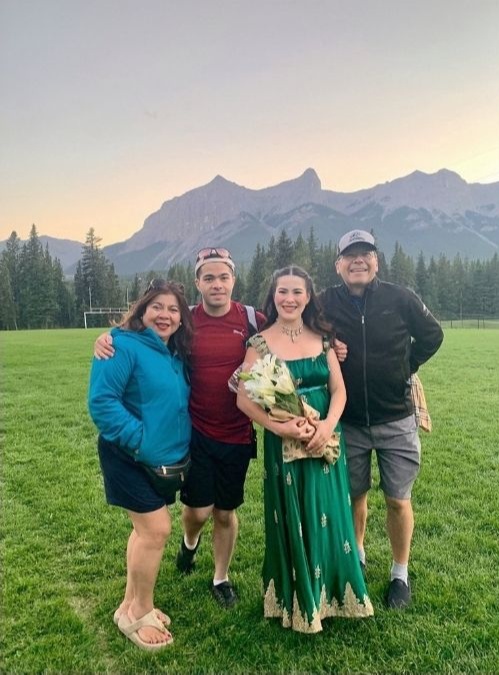 Since I wasn't able to have any formal graduation photos, I updated my headshots for acting and modeling instead! 
ADVERTISMENT - CONTINUE READING BELOW ↓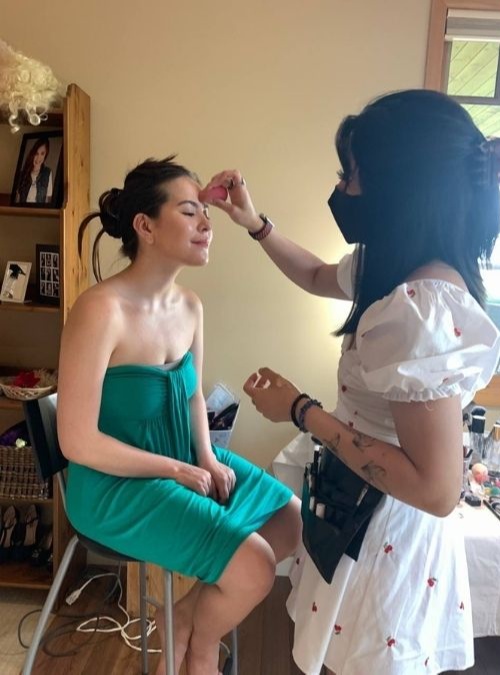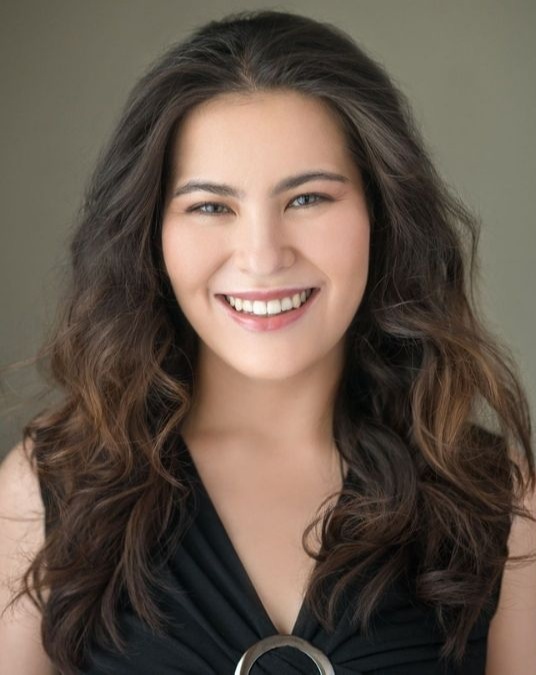 ADVERTISMENT - CONTINUE READING BELOW ↓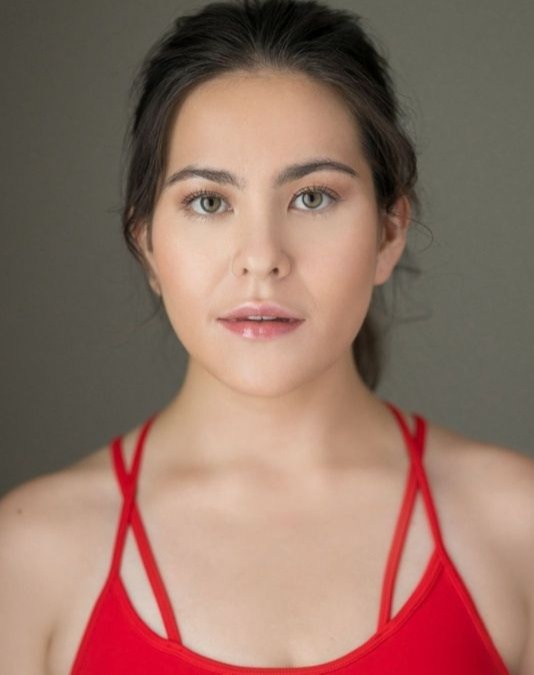 So yes, I graduated during a pandemic and I loved it.
Here's why: Nothing is guaranteed in life. Ever. We need to be ready for any and all wildcards the world will deal our way. I read somewhere online that this pandemic has been called "The Great Reset." These past two years have reminded us of what matters. The things we look forward to—what we treat as so monumental and important—will all fade away. A year ago, if you'd told me I wouldn't celebrate my graduation with my best friends, honestly, I'd have thrown a bit of a fit. But when I actually graduated and my friends wanted to see me, I asked them to keep their distance so we could keep our loved ones safe.
ADVERTISMENT - CONTINUE READING BELOW ↓
These past two years have reminded us of what matters. The things we look forward to—what we treat as so monumental and important—will all fade away. 
My entire perspective shifted. As I sat in my pajamas watching my grad ceremony, I found myself traveling back in time to freshman and sophomore year. Rather than focusing on what I'd lost, I chose to remember what made my first two years of college so special.
The tingling in the air as you stand in the wings, waiting for the curtain to rise as an audience murmurs with anticipation.
Whispered prayers in the hallways before exams you didn't feel ready for.
Debating whether to wait for the elevators or taking eight flights of stairs down to Taft Avenue for a much-needed cup of taho.
Panicking to find parking in time for your 8:00 a.m. class (Palaging wala. As in.)
Coming up with codenames for the batch crush—and the terror profs.
Lunch break with your best friends and unli rice. Always.
Classrooms that hold the memories of so many students before you. In a single day, you could see someone crying, laughing, or sleeping. Usually all at once.
ADVERTISMENT - CONTINUE READING BELOW ↓
Yes, graduation is meant to be special. For our parents, grandparents, ates, and kuyas before us, it's probably one of their most cherished memories. But for us attending school during a pandemic, we won't get that. Adversity has a funny way of teaching us what actually matters. While it may have been easy to focus on what I missed out on, instead, it gave me a new gratitude for life.
In my heart, I threw my cap in the air. In my heart, I marched across the stage. In my heart, I shook my dean's hand and felt the swell of pride as that tassel moved from right to left. I graduated. We graduated.
And isn't that what graduation is really all about? Solidarity. We may not have been able to hug, shake hands, and party together, but we still celebrated together. Despite it all, we made it. We may have watched our ceremonies separately, but we are far from alone. Or, in the words of a modern icon, Troy Bolton: "We're all in this together." (Can't write an essay about theatre without a High School Musical reference.)
ADVERTISMENT - CONTINUE READING BELOW ↓
So if you're in college right now and debating whether your degree is worth it, it is. I won't pretend like virtual classes are better than meeting in person. You'll have to give up some of the most special, magical parts of college life. You'll also gain experiences that no other environment could teach you. It's a compromise, yes. But the only thing worse than compromising is giving up.
Because when you graduate in the middle of a pandemic, you don't just leave with a degree in Theatre, Engineering, Economics, or Communications.
You get a diploma in determination.
You earn honors with hope.
You are awarded cum laude in courage.
You graduate with gratitude. And that's an education that will carry you through all the ups and downs of life.
Our generation is notorious for questioning if there's a "point" to it all (lookin' at you, Millennial/Gen Z-ers). I've always believed there is. While it may feel like the world's at a standstill, it's our responsibility to keep it moving. The problems we face can be solved, and the obstacles we encounter mold us into the people we're meant to be. But if you're a little more cynical than I am, at least try to see it this way: Even if there isn't a point, that just means you get a blank slate. You get to make it matter. You forge your own path.
ADVERTISMENT - CONTINUE READING BELOW ↓
And if the path seems uncertain, be brave enough to put one foot in front of the other. Just keep marching on. Progress is progress—even if it is virtually, at two in the morning and in a bathrobe.
MORE INSPIRING STORIES:
This Pinay Is The *First* Filipina-American Doctor To Become A Barbie Role Model
This Pinay Artist Found Her Life Purpose Through Painting Murals
This Taiwan-Based Pinay Made Her Dream Of Being An Astronomer Come True
***
Cosmopolitan Philippines is now on Quento! Click here to download the app and enjoy more articles and videos from Cosmo and your favorite websites!
Follow Izzy on Instagram.