Do you know anyone who simply strolls out of the office and into a gym to work out? Probably not, and that's because it takes a lot to get in the zone—and we're not just talking about what you wear. Apart from the proper workout gear, we asked Pinays for the workout essentials they carry in their gym bags. 
GIA
What's in her gym bag?
Water bottle
Shower in a bottle
Lucas Papaw 
Face mist
Elastic headband
Grip socks
Extra socks
Extra top
Fitbit
Wallet
Powerbank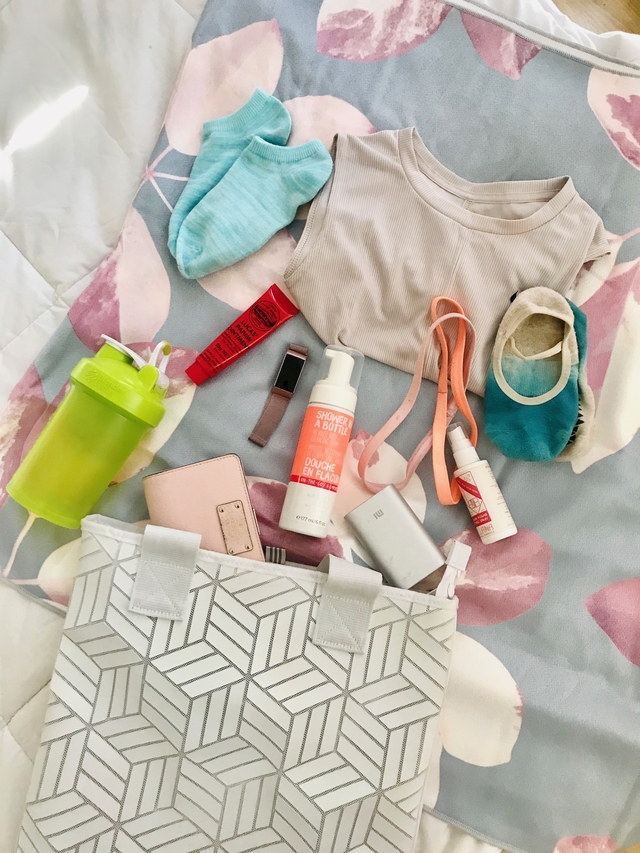 My must-haves are my elastic headbands, shower in a bottle, and extra shirt! My elastic headbands keep the baby hair out of my face so I'm free of distractions for every squat, jump, push, or pull. I also have my shower in a bottle and an extra top so even if I'm soaking in sweat from the workout, I come out feeling and smelling fresh pa rin!
Continue reading below ↓
Recommended Videos
VINCES
What's in her gym bag?
Boxing gloves
Hand wraps
Water bottle
Sports bra
Micro fiber towel
Pouch filled with toiletries (facial wash, moisturizer, etc.)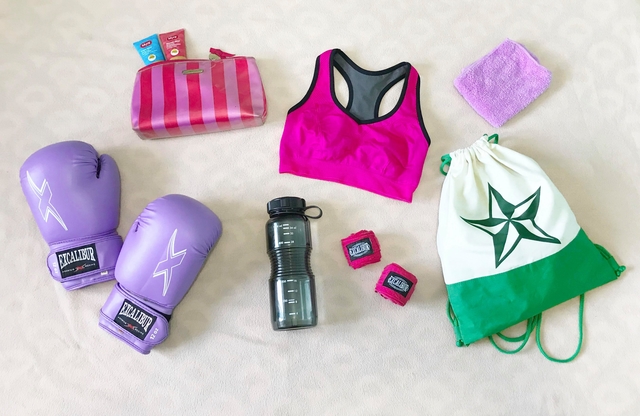 My fave workout at the moment is boxing so I can't leave the house without my boxing gloves and hand wraps. Having my water bottle with me is also very important. The label on the side helps me keep track of how much water I've drank so far. I also keep an extra sports bra and a micro fiber face towel in my gym bag. Lastly, I never leave for the gym without my Victoria's Secret pouch with all my toiletries for when I take a shower after a workout sesh. 
KARLA
What's in her gym bag?
Earphones
Blush on + lip crayon
Tumbler
Deodorant
Wallet
Towel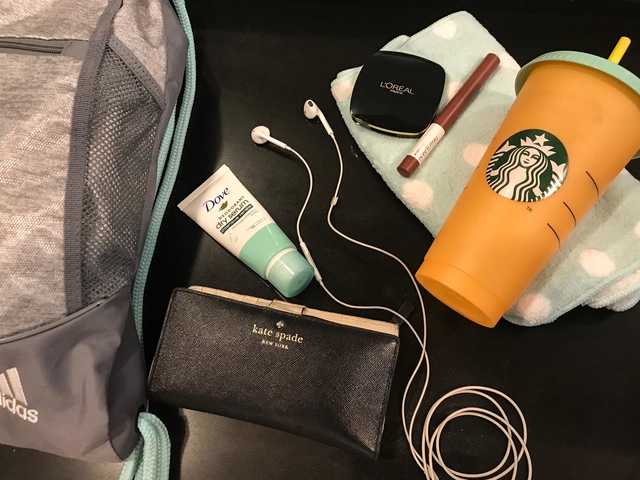 First on my list would definitely be my earphones! A good workout is NEVER complete without good music, so I need to listen to the right beats to help me get through all those sets of squats. I also make sure to bring some makeup for any retouches needed—baka kasi nandiyan si crush! Just a dab of blush on and a lil' lippie just to look fresh despite all the sweating. And of course, I always have to bring my tumbler because we have to #StayHydrated!
TASHA
What's in her gym bag?
Bath kit containing: shampoo, conditioner, body wash, loofa, natural deo, toothpaste, toothbrush, scrunchies, and a hair brush
Mini emergency kit: alcohol spray, poop spray, super cute mini wipes, extra napkin, and a coded lock to be extra safe with lockers wherever I go. 
Not included in photo: towel, slippers, extra socks, extra underwear, my makeup kit if I have to go somewhere else after, and a bag for dirty clothes.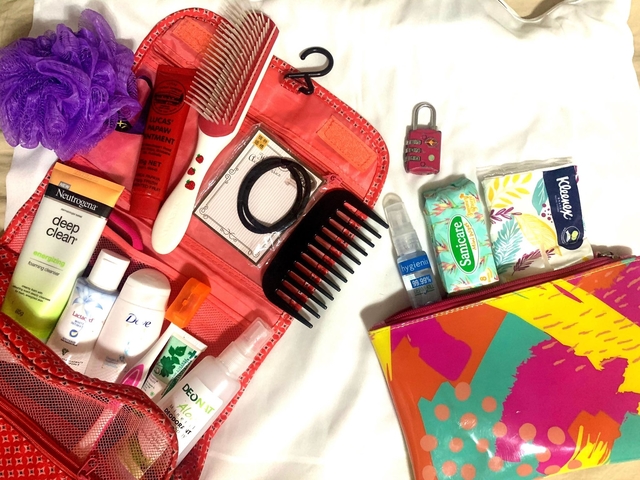 In case you were wondering, I carry a loofa for when I have time for a scrub. As you can see, I like being prepared too so I've got everything but in travel-friendly sizes so it's not too heavy to carry around. 
RAE
What's in her gym bag?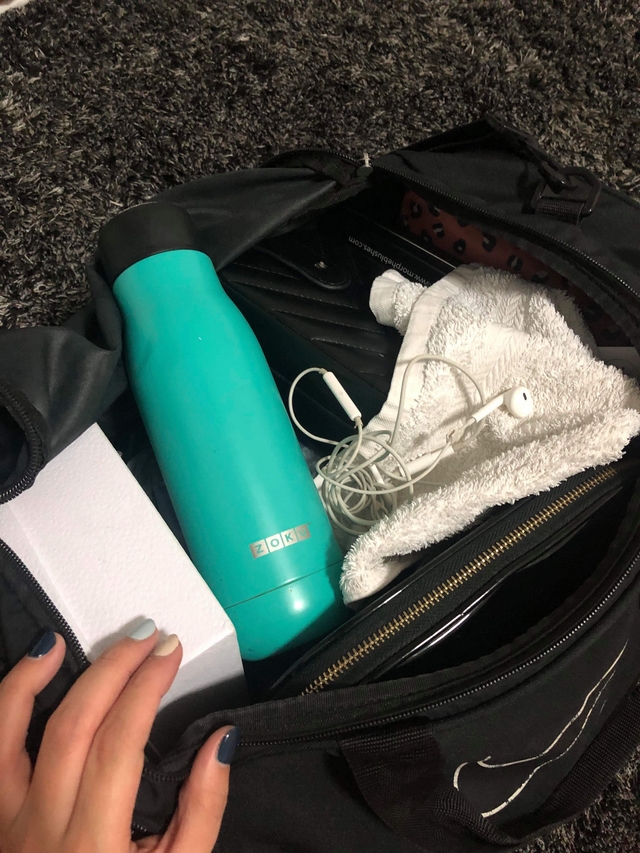 Yoga mats at the gym can be very dirty so I always have a towel for when I need to lie down during a workout. I have water because it's important to stay hydrated. I have earphones because I can't miss my workout playlist, and of course, I have my gym key card and wallet with me. 
What's in *your* gym bag? 
Follow Ysa on Instagram.