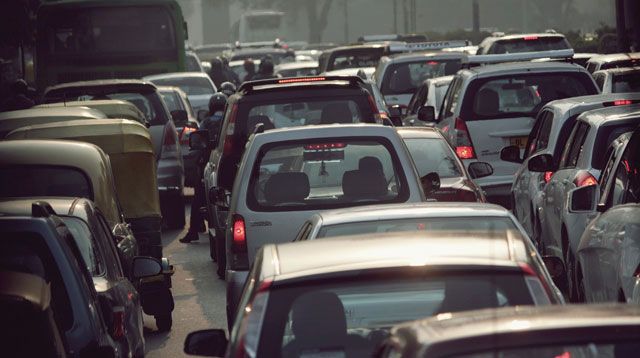 I've been living in a condo unit for about a year now. The building is just a ten-minute walk from my office, and while it is located near a busy commercial and business hub, I always feel safe just walking to and from work. Aside from this convenience, I also appreciate getting an extra four hours for myself—no need to endure the grueling traffic plaguing the 20km-trip from our house in Quezon City to my office in Mandaluyong anymore!
Living in the middle of the city means I get to squeeze in midweek workouts at the gym, eat healthier by preparing my own meals, and avoid hyperacidity because I can eat on a regular schedule. It also means being able to read books and watch all the TV series I've been meaning to catch up on. It's also nice to actually meet and talk with friends over dinner instead of sitting uncomfortably on the bus. But my favorite? Being able to clock in more hours of sleep!
After a few months though, reality began to set in, and the charm of living in a condo started to fade a bit. I realized that commuting is actually a workout on its own, providing daily sessions of hustling for a chance to hop on the train. Preparing meals in the condo isn't always as easy as I hoped it would be. I'm now back to eating instant noodles and canned tuna, albeit in moderation. I've also been taking additional work home and staying later in the office—sometimes even coming in on Saturdays, too—just because I can.
And I must admit that I miss our place in QC. I miss the homecooked meals by my Dad. I miss our dogs and their occasional barking at passers by. I miss my room and the comfort of my bed at home. I most especially miss the people I leave behind during weekdays—both family and childhood friends.
How do I cope? By being grateful for what I have now. The convenience and safety of being near work trumps the stress of commuting four hours a day, five days a week. Missing home is compensated with weekly visits. I've noticed that time with people at home has become more valuable, and homecooked meals by my parents or our manang are some things I look forward to come weekends.
Living in the city near your office can blur the lines between work and play. Here are some of my tips for folks who've moved closer to work on how to avoid drowning in additional office hours:
1. Set limits.
Spending additional hours in the office may seem okay since you live nearby. But next thing you know, it's close to midnight and you're still pounding at your keyboard. Stop the habit by putting a cap to unnecessary overtime. An additional hour at work is more than enough.
2.  Find a hobby.
Whether it's an activity you've always wanted to try (like yoga or biking) or an old hobby you want to revive (like reading or crafting), recreational activities are productive outlets for your extra hours.
3. Spend a few hours away from home or work.
Schedule at least one night each week for me-time. The only rule? Leave the office with no plans of heading home right after. That way, you can free your mind of work routine and stress before going home.
***
This story originally appeared on Realliving.com.ph.
* Minor edits have been made by the Cosmo.ph editors.
Recommended Videos