People have been talking about the iOS 14 update for days because it's finally letting users (sort of) *change* the way your home screen looks by adding widgets that can be added to a page. And while you can certainly play around with the new features and figure it out on your own, we've come up with a simple cheat sheet if you want to just get to customizing your phone's look. Before we begin, make sure you've updated your iPhone to iOS 14. 
READ MORE:
The iPhone 12 Could Possibly Be *Cheaper* Than The iPhone 11
This Online Shop Sells *The Cutest* Phone Cases
How To Make Sure Your Phone Is Always Clean And Germ-Free
How to add a widget to your home screen
Hold an area on your screen until the apps start to wiggle. 
Tap the + sign at the top left corner of the screen. 
Pick the widget you'd like to add and then decide on the size. Click "Add Widget" and then tap anywhere on the home screen so you're no longer in edit mode. 
If you want to move it elsewhere, simply hold the widget until it moves then drag it to where you want it.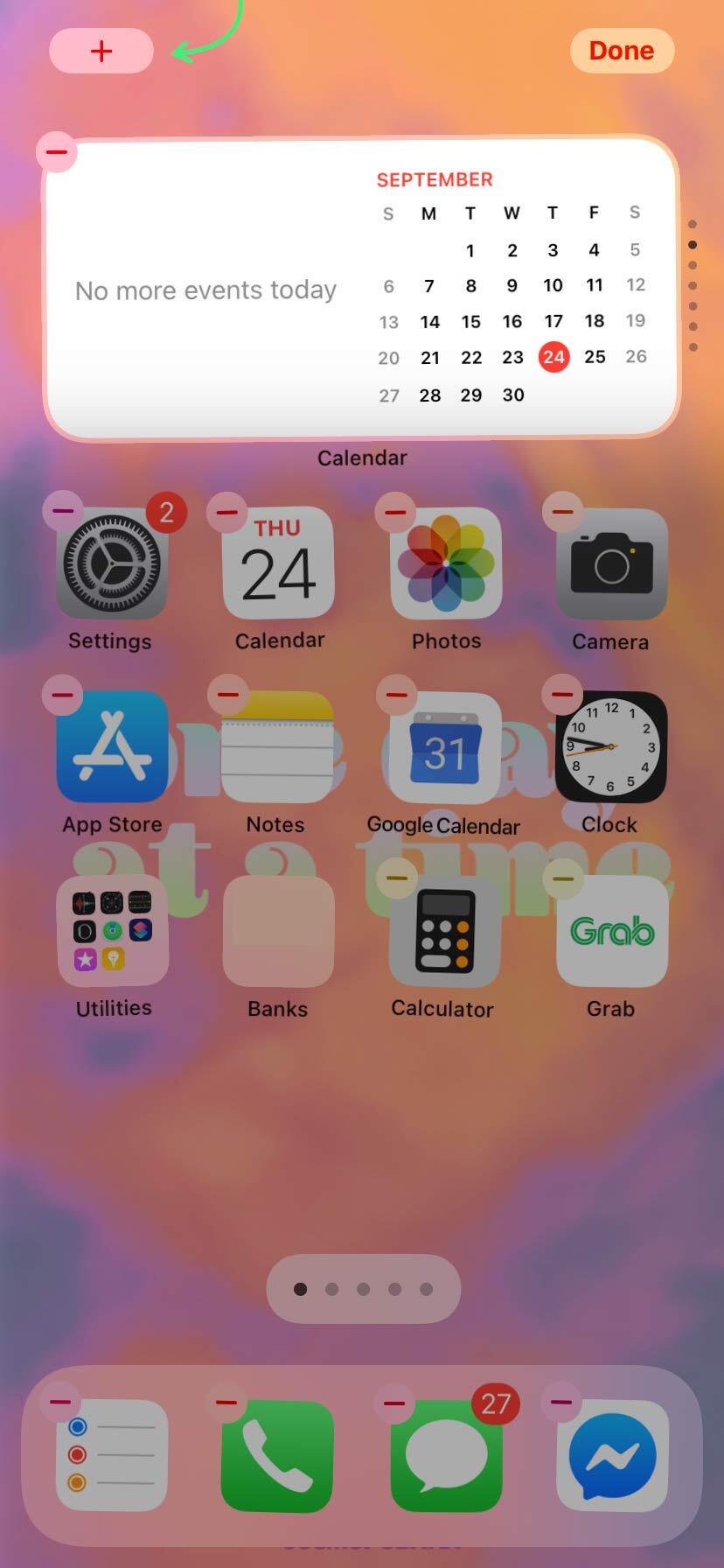 How to create a widget stack
Repeat the steps above on how to create a widget. 
Once it's in the location you want it to be, select another widget and save it to your home screen. Drag up to 10 widgets of the same size and shape, and stack them on top of each other.
Check the widgets found in each stack by swiping up or down on the top widget to reveal the next one. 
If you want to remove a widget from the stack, long press it and edit. Swipe left to remove the app. 
Continue reading below ↓
Recommended Videos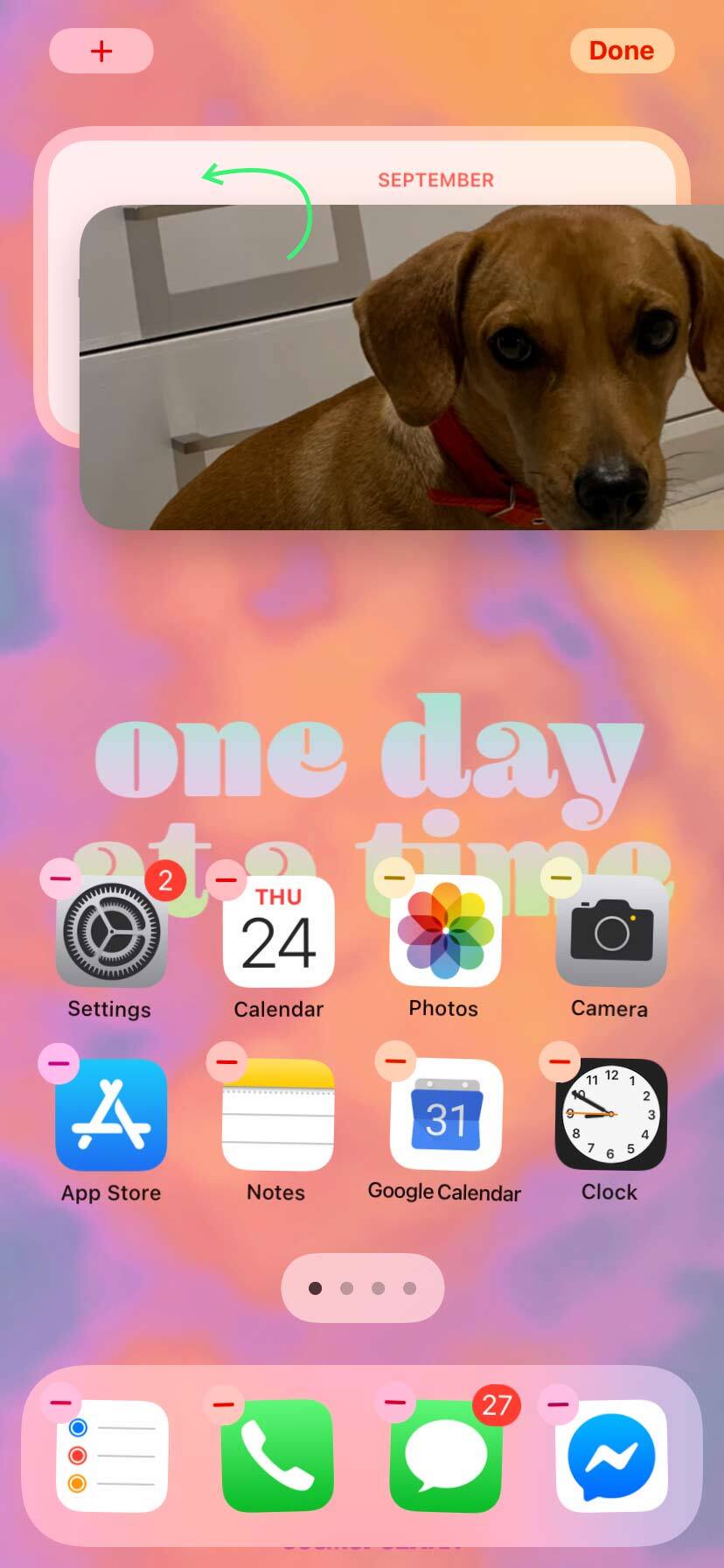 How to customize your app icons
This one will require you to download the Shortcuts app.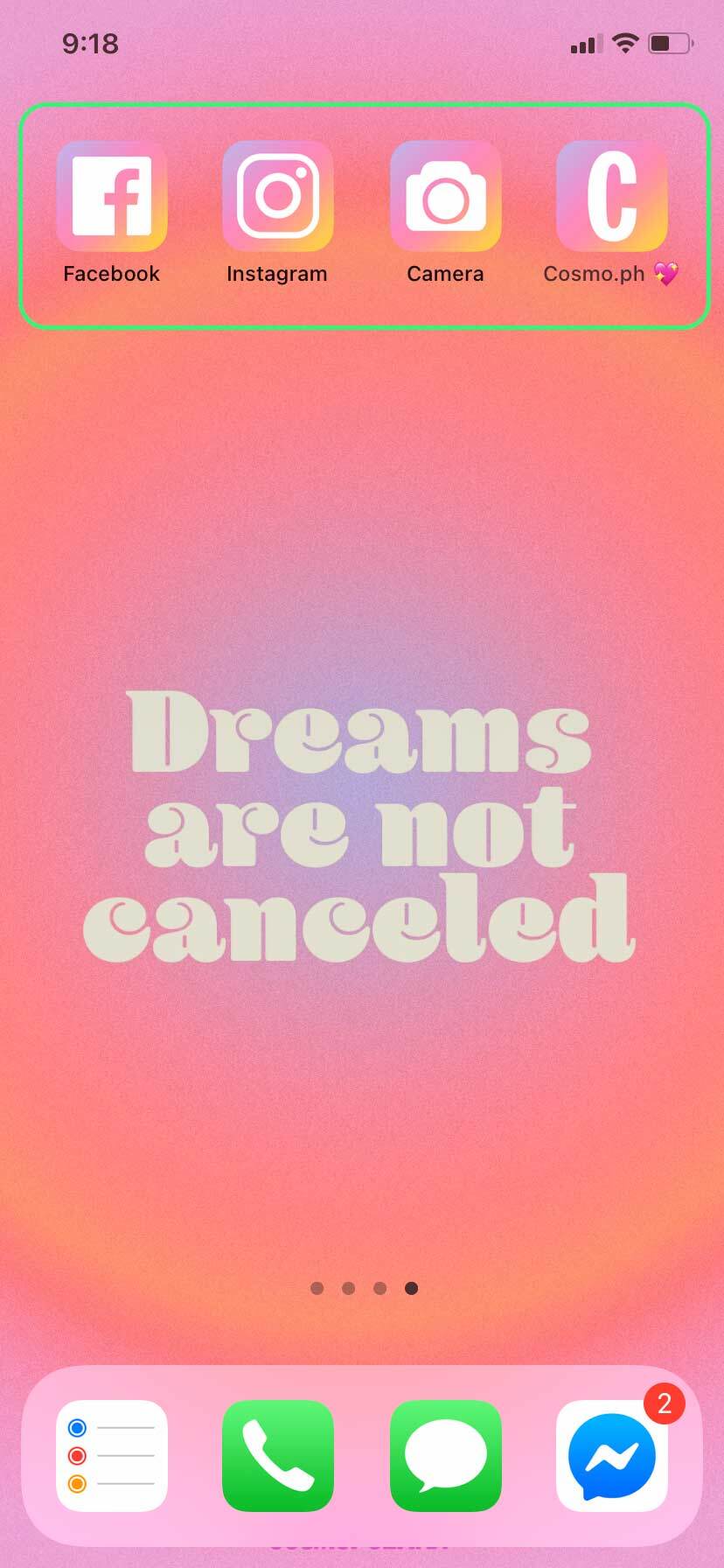 Open the Shortcuts app and click "Create Shortcut" and then, "Add Action."
In the search bar, type "Open Apps."
Once the new screen is up, select "Choose."
Type in the name of the app that you want to change the photo for.
Click the three dots at the top right corner, and then type in the name of the app you selected before pressing "Add to Home Screen."
From here, you can customize the name and then tap the photo next to it. Pick a photo you have saved in your gallery and you can resize it. 
You'll still have the original app icon, but you can delete that or move your new icon to a new page.