Sure, you may have a guy in the picture and/or a ton of friends, but there would still be times when you have no one to hang with but yourself. It could be one of those weekends when everyone's out of town or a random evening when you're sitting around waiting for signs of life to radiate from your cell phone. You could go with option A--stay put with your butt glued to the couch--or option B--milk this opportunity to be a free agent for all it's worth and have some fun, dammit.
"Taking the initiative to maximize your alone time not only increases your confidence, it makes you feel more in control of your life," says therapist Karen Gail Lewis, EdD, author of
With or Without a Man
. But first things first, before you're really able to savor your own company, you need to switch into mental stag mode. We have strategies to do just that, plus the best ways to handle various single-woman moments and a lineup of great solo activities to try. You may find yourself turning your phone to mute next weekend...intentionally.
Photo source
[nextpage]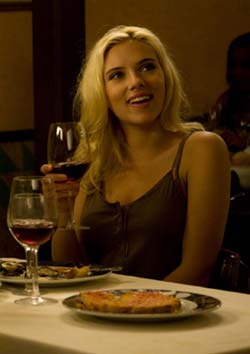 At A Restaurant
Sit at the counter/bar, where you can watch the chefs or bartenders at work. Plus, you don't have to stare at an empty seat across from you.
Don't bring any props, like books or your PDA. Without your "safety items" around you, you're really free to savor the wine and food and get in some prime people watching.
Get chatty with the waiter: Ask what he recommends, or be adventurous and tell him to bring you his favorite thing on the menu—that way he'll want to come back to check in and see how you liked it.
Photo courtesy of Weinstein Company
[nextpage]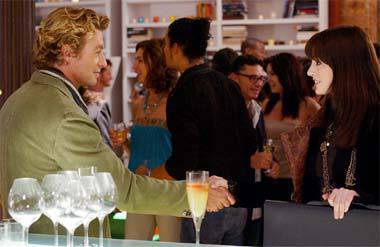 At A Party

As soon as you walk into a soiree, seek out the host and say hello...then follow up by asking him or her to introduce you to some of the other guests in the room.

If he or she is too frenzied to help you make the rounds, hit the bar. A drink in your hand will make you feel less free-floating. Plus, the bar is a place where people venture alone to grab a cocktail, so you'll find more opportunities to start up a conversation with another guest. (Think: "Have you tried the strawberry martini?")

Photo courtesy of 20th Century Fox[nextpage]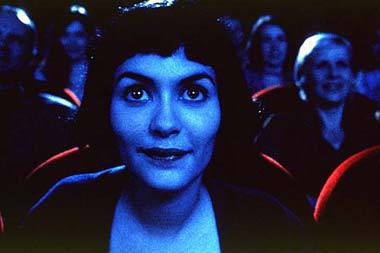 At The Movies

To avoid staring silently at a blank screen for 15 minutes pre-movie, walk in right after the trailers have started. Since you're alone, it'll be easy to find a seat.

However, if you do have to get there early because it's a sold-out show, bring a magazine or book to read while you wait.

Buy yourself a combo with popcorn, candy, and soda. Sure, it's gluttonous, but there's no way you'd order all that if you were with a friend or beau.

Photo courtesy of Miramax[nextpage]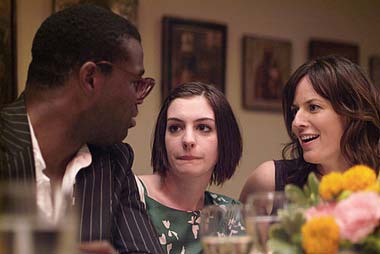 At A Dinner Party

Offer to help the host in the kitchen, whether it's arranging hors d'oeuvres or chopping tomatoes. It'll give you something to do so you're not standing around trying to figure out how to jump in on a conversation.

Flirt just a little with the male guests, since men tend to be more receptive to a woman alone. If their wives/girlfriends look annoyed, throw them a genuine compliment. That way they'll know that you're not after their men.

Photo courtesy of Sony Pictures Classics

Sources: Natasha Kogan, author of The Daring Female's Guide to Ecstatic Living, and communications expert Susan Roane, author of the audiobook Roane's Rules: How to Make the Right Impression
Continue reading below ↓
Recommended Videos