 Read the story? Tell us what you think!
0

Didn't know that!

0

Hmmm....tell me more.

0

How and where can I get this?

0

I'm already a loyal fan!

0

Will share this ASAP!
It's that time of the month again! You know how periods go: having to deal with PMS, cramps, headaches, and let's not forget about that icky, sweaty, stuffy feeling that goes with wearing a napkin. Periods can feel so stressful on their own, but it's even worse when you have to endure these discomforts while juggling daily tasks. It's enough to make us wish we can drop everything and get a breather! The struggle is real, amirite?
But here's the thing: We heard on Twitter that some Pinays have been raving about a new product that helps them feel presko during their monthly flow. And since sharing is caring, they're letting us in on their secret—the new Whisper Cottony Breathable. Here's why they say this pad is heaven-sent:
1. It lets you ~breathe~ down there.
We've all tried to brave a hectic workday while dealing with pains and overflowing emotions, courtesy of our period. And while symptoms vary for most women, words aren't enough to describe how uncomfortable this scenario can get.
No more lagkit and uncomfy feeling everytime na mag eedit ako ng vlogs and photos since I discovered this New @WhisperPh Breathable Cottony soft pad with Light and Airy topsheet. Say hello to more workloads and finished works before deadlines 🤍#HingaLangGirl ?'– pic.twitter.com/cfqnAxpDCg

— ?•??–—?–??–"?–??–??–??–??–??–? (@Jhoannaaxx) February 17, 2021
But hinga ka lang, girl! The new Whisper Cottony Breathable pads help make periods bearable, thanks to its thousands of airflow vents that allow air to pass through for a light and breezy feel. Say goodbye to the stuffy and icky feeling down there!
2. It has soft wings that help reduce the chance of skin irritation.
Arguably worse than that hot and sticky feeling is the risk of itch and irritation that comes with wearing pads. Any girl who's had to endure rashes because of the scratchy wings of her sanitary napkin would know this all too well.
Is it just me? Or doesn't it get too uncomfortable when working out when your pad gets warm? I can't even finish stretching or do my jumping jacks because of my period. I usually work out to ease my period cramps, pero paano na kung may sweaty stuffy feeling? — https://t.co/ZW7Jwl7IIZ

— Angelina Cruz (@angelinaisabele) February 19, 2021
This is why you'll be happy to know that Whisper Cottony Breathable has super soft wings designed to help reduce the risk of skin irritation on your thighs. This means that you can go on with your day without worrying as much about your movements. Even better: This will help make light workouts feel comfortable even when you're on your period.
I agree ?? Whether working out or woking from home during that time of the month is very uncomfortable ? Yung feeling na hindi ka makahinga down there because of the stuffy pads that's why when I switched to the new @WhisperPh breathable cottony soft pad, I was so glad with the https://t.co/kHx4GuFcai

— Mae Layug ?? (@maealayug) February 18, 2021
3. It helps guard against leaks with anti-tagos channels.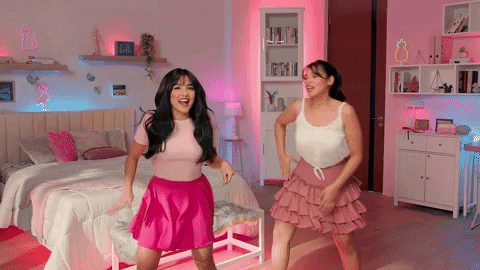 Let's face it: It's almost impossible to feel chill during your period, especially when you constantly have to worry about leaks. But a light and absorbent pad can definitely make a difference if it has deep anti-tagos channels like the new Whisper Breathable. No more rushing to the bathroom every fifteen minutes to check if everything's where it should be! With this extra dose of comfort, you can definitely keep confident and focus on your everyday tasks.
Running errands has been part of my routine. That's why I feel so uncomfortable going out esp. during my red days. ?

Good thing we now have @WhisperPh
Breathable Cottony Soft. With it's light & airy topsheet, worry free na ako during my period. ?#HingaLangGirl pic.twitter.com/NB7Ni9Nti3

— Jae ? (@itsjaeperje) February 18, 2021
YES YES workouts are finally a breeze even when my period comes thanks to NEW Whisper Breathables and their thousands of airflow vents that help us feel presko down there ? #HingaLangGirl (and period-having peeps ?) #ad https://t.co/Sqb6goUssL

— kakie (@kakiep83) February 19, 2021
Try the Whisper Cottony Breathable and share your results with us! Shop it via Lazada and follow Whisper on Facebook and Instagram for more deets.
ASC REFERENCE CODE: P139P020421WS