As a girl, I love dressing and getting dolled up with makeup and hair. I wouldn't consider myself vain, but I was one of those girls who liked to pamper themselves with mani-pedis, massages, shopping sprees, etc. That's why I also enjoyed working because it allowed me to earn and spend my money on these kikay activites. So as a single twentysomething, those were pretty much my priorities.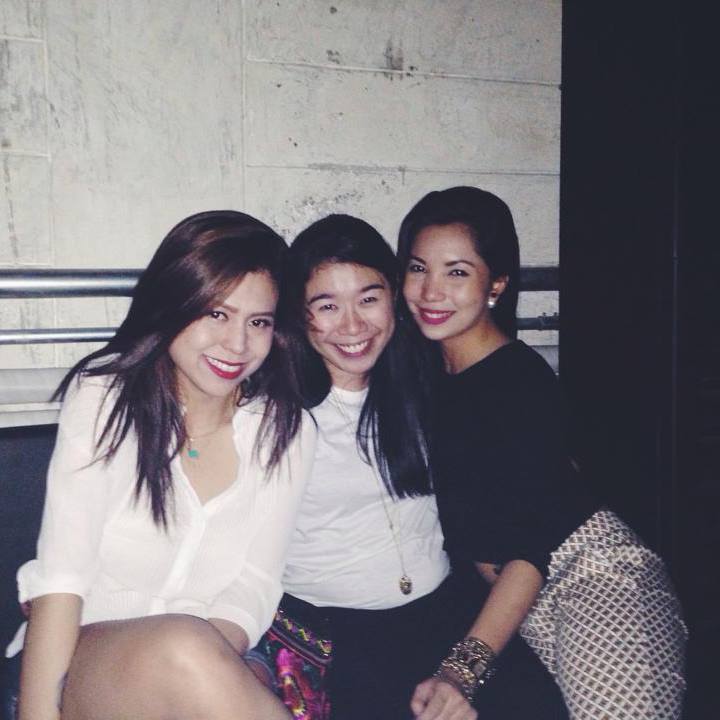 Pia (left) with friends Patricia Bautista and Kris Pasia in 2013.
I was diagnosed with spinal bone cancer in December 2014. I was 26 years old. I was so afraid that everything that I "valued" would soon go away—my looks, body, and hair. Looking back, I realized that I was a very superficial person.
The first that was taken away from me were my legs. I had to say goodbye to high heels, sandals, rubber shoes, and said hello to physical therapy.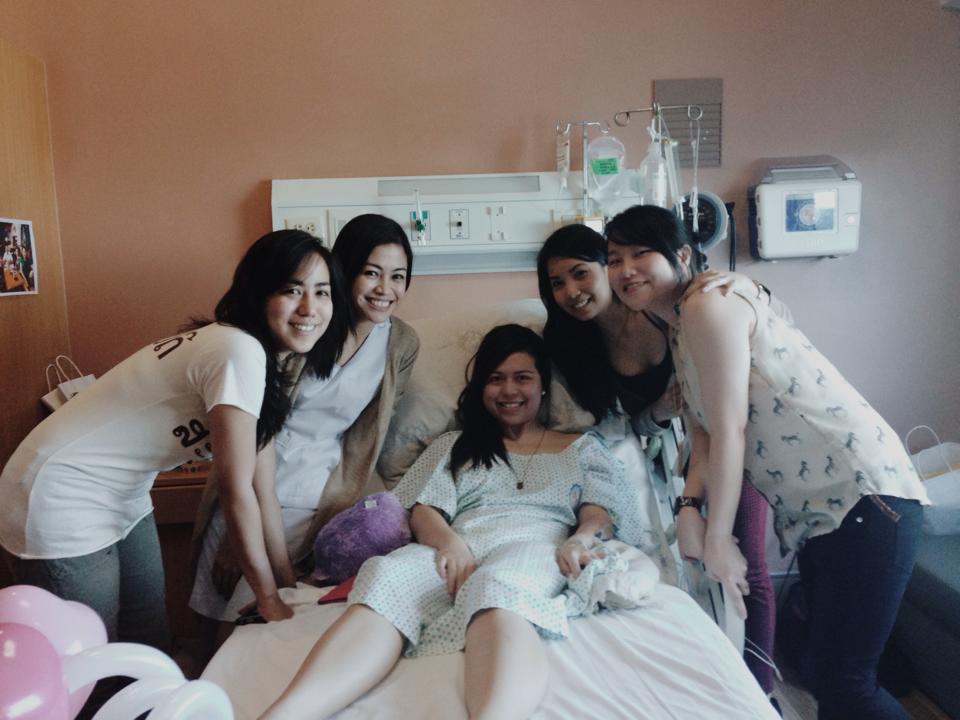 Pia with her first visitors at St. Luke's Bonifacio Global City.
Continue reading below ↓
Recommended Videos
To prepare for my chemotherapy, I cut my long locks to a bob—and I liked how my new 'do looked like! But after a few weeks of doing chemo, my scalp became extra sensitive and my hair fell in bundles. I decided to have my hair completely shaved.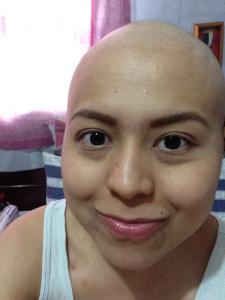 I'm bald and that's okay! 
In the beginning, I became very insecure. I mean who wouldn't be? But I made fun of myself a lot and gave myself nicknames like Mr. Clean or Professor X, so that made me feel better. My family and friends gave me a lot of wigs, which allowed me to choose a hairstyle depending on my mood.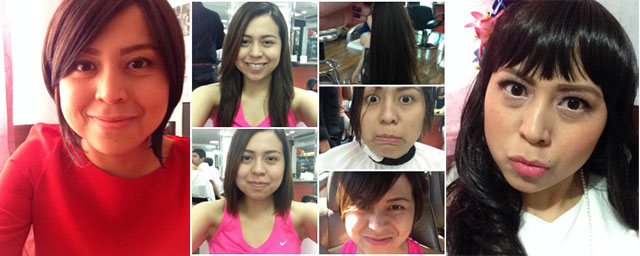 So many hairstyles!

I started getting insecure shortly after because going through surgery meant my body would be left with scars everywhere. But what really caught me off guard was my sudden weight gain from the medications. I had a LOT of stretch marks!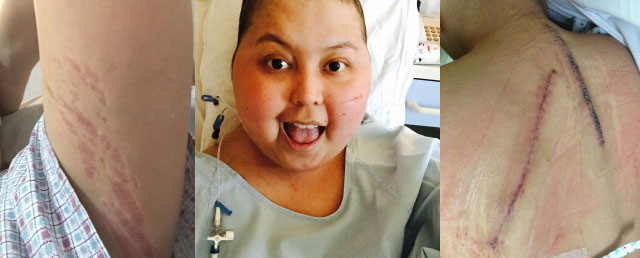 The scars and stretch marks left Pia feeling insecure about how she looked like.
At first, these changes and new marks gave me body and image issues. For a while, I hid myself from the world because I thought people wouldn't recognize me or they would talk about me. Then I realized that I should be proud of these new changes because these are the marks of victory and grace. Besides, in the end we would be judged by the beauty of our souls and not by appearances alone.
With these experiences, I have a new definition of beauty: how a person shows strength and courage throughout any adversity. Besides, scars are the new sexy.
***
This article was originally published on Pia Rivera's blog. She died of cancer on December 31, 2015. She was 27 years old.