It's finally the end of the year, and you know what that means: it's officially time for everyone to dig up all the photos they already posted in the name of nostalgia. Sure, they may only be three months old, but practically everything qualifies as a throwback when there's a new year sneaking up. There's no shame in creating a little social media recap of 2019, okay?
The absolute easiest way to recap your Instagram activity for 2019 is to use Top Nine. It's the tool that figures out which of your posts got the most likes this year (even if your likes have disappeared), and packages them into a cute little grid of nine photos. You def saw them last year, and as much as you might complain about seeing literally every single person you follow share them...you know you want to see which of your grams performed the best. The 2019 version is actually a little bit different than 2018's, because it gives you the option to make stories or videos with your Top Nine.
Top Nine has released a brand new app this year, but you can also visit their website to find your best photos on a desktop computer. Head's up: If you have a private account, you're going to have to use the mobile app. It's a privacy thing, okay?
You should also probably know that if you try to find your Top Nine while the app or site is experiencing a lot of traffic, it might take a while to get your results. That's totally normal. All you have to do is enter your email address, and they'll send you a collage as soon as possible. If you're currently waiting...please feast your eyes on Kylie Jenner's Top Nine.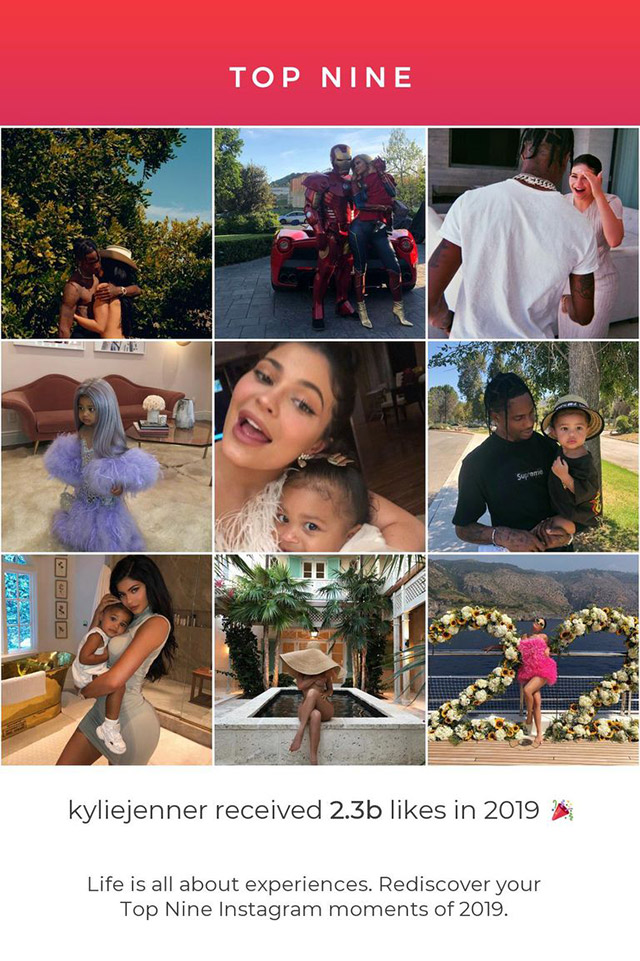 ***
This article originally appeared on Cosmopolitan.com. Minor edits have been made by the Cosmo.ph editors.
Recommended Videos