After several long months of leaks, rumors, and speculations surrounding it's highly anticipated release, Apple has officially unveiled it's newest phone lineup. On September 12 at 10AM PST, the 2023 Apple Event officially took place—and the newest iPhone 15 is *finally* here.
Here's everything you need to know about the iPhone 15:
The iPhone 15 comes in how many models and colors?
The iPhone 15 series includes four models: the iPhone 15, the iPhone 15 Plus, the iPhone 15 Pro, and the iPhone 15 Pro Max. The first two models in the lineup will be available in five colors: blue, pink, yellow, green, and black.
Meanwhile, the Pro series comes in four different finishes: Natural Titanium, Blue Titanium, White Titanium, and Black Titanium.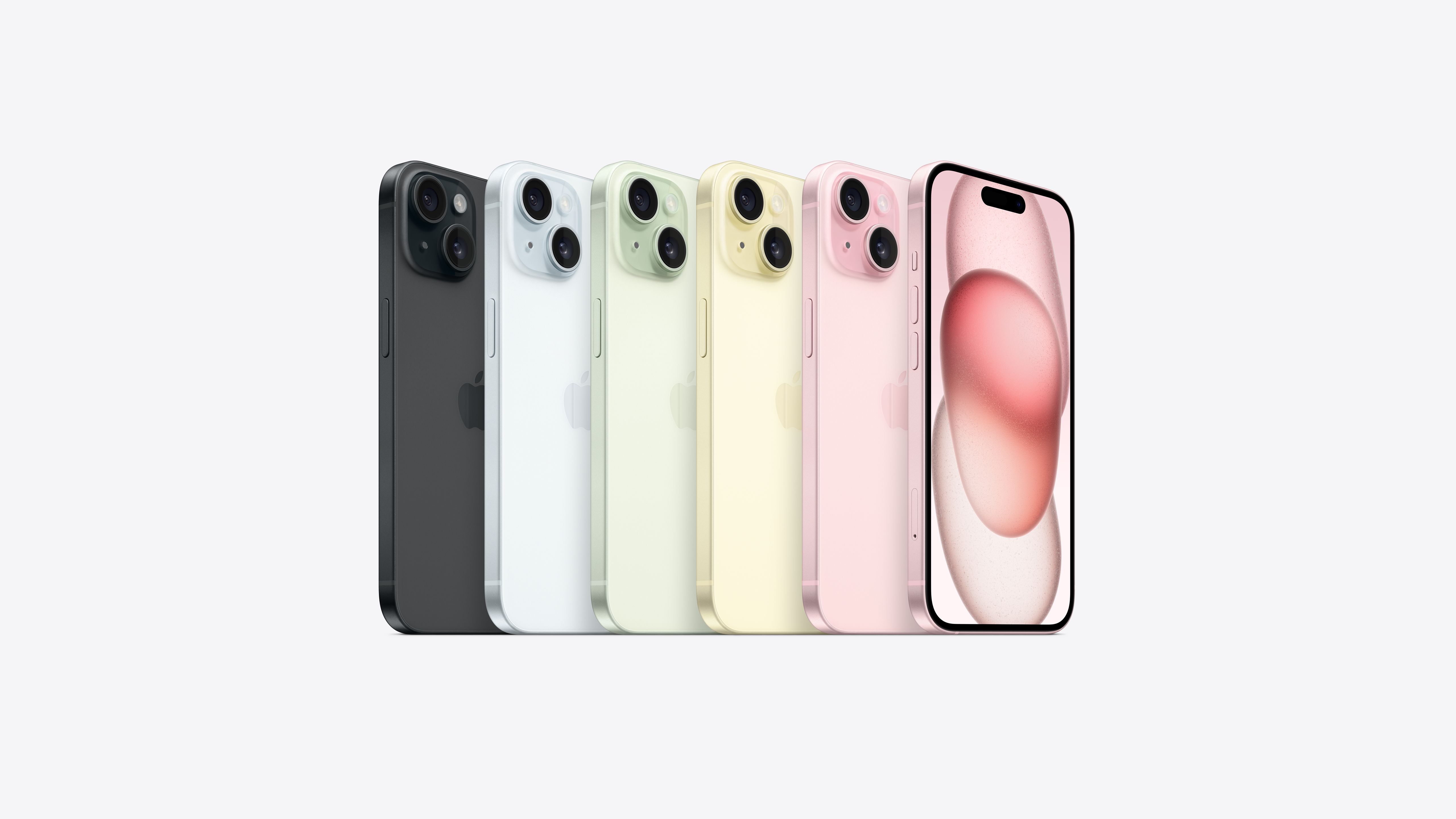 ADVERTISMENT - CONTINUE READING BELOW ↓
Is the iPhone 15 Pro Max the same size as the iPhone 14 Pro Max?
The iPhone 14 Pro Max has a length of 6.32 inches and a width of 3.05 inches, and is fairly thin at 0.31 inches. At 6.29 inches long and 3.01 inches wide, the iPhone 15 Pro Max is a tiny bit shorter than its predecessor, but it's slightly thicker at 0.32 inches. However, the iPhone 15 Pro Max is a lot lighter at 221g, compared to the iPhone 14 Pro Max at 240g.
How much will the iPhone 15 cost?
The iPhone 15 starts at P56,990 while the iPhone 15 Plus starts at P63,990. Meanwhile, the iPhone 15 Pro will cost you P70,990 for the cheapest model, and the iPhone 15 Pro Max will set you back a minimum of P84,990. 
How much storage does the iPhone 15 have?
According to Apple Philippines' website, all four models are available in 256 GB, and 512 GB memory capacities. The iPhone 15 and iPhone 15 Plus also come in a smaller 128GB version, while the iPhone 15 Pro and iPhone 15 Pro Max gives you a lot more leeway at 1TB of storage.
iPhone 15
128GB – P56,990
256GB – P63,990
512GB – ?75,990
iPhone 15 Plus
128GB – P63,990
256GB – P70,990
512GB – 82,990
iPhone 15 Pro
128GB – P70,990
256GB – P77,990
512GB – P89,990
1TB – P101,990
iPhone 15 Pro Max
256GB – P84,990
512GB – P96,990
1TB – P108,990
Will the iPhone 15 come with a charger?
As part of Apple's efforts to reach carbon neutrality by 2030, the iPhone 15 series does not include a power adapter or EarPods. Instead, included in the box is a USB?C Charge Cable that supports fast charging and is compatible with USB?C power adapters and computer ports.
When will the iPhone 15 be released?
Availability for the iPhone 15 series in the Philippines have not been announced.