One of the ~many~ perks of attending a university in South Korea as a graduate student is definitely having easy access to the filming locations of the K-dramas I'm a big fan of. With the popularity of coming-of-age dramas and viewers' love for the ~*characters-knew-each-other-before backstories*~, it's no wonder why schools and universities become popular choices to film. In between my very busy schedule as a first-year Asian Women's Studies graduate student at Ewha Womans University, I make it a point to visit the most popular filming locations in (and near) the campus.
What is the history of Ewha Womans University?
Founded in 1886, Ewha Womans University became the first modern educational institution for women in South Korea. During a time when women were unfortunately not as respected as individuals in society, the institution was established to promote the education of Korean women. According to the school's website, Ewha deliberately decided to use the term "woman" instead of "women's" for the English translation of the university's name in order to recognize each woman's individuality and unique contribution to society. In 1935, the university moved from Jeong-dong in Jung-gu, Seoul to the current Sinchon campus in Seodaemun-gu, Seoul. Now home to many Korean and international students like me, the Ewha campus boasts Instagram-worthy scenery and features a mix of traditional European and modern architecture. As of this writing, visitor and tourist access to the campus is limited due to the COVID-19 pandemic so make sure to check the university's announcements before you visit.
ADVERTISMENT - CONTINUE READING BELOW ↓
K-dramas that were filmed in and near Ewha Womans University
1. Love Alarm (2019, 2021)
Location: Welch-Ryang Auditorium
Address:  52 Ewhayeodae-gil, Seodaemun-gu, Seoul, South Korea
My first stop was the Welch-Ryang Auditorium inside the campus. Completed in 1956, the auditorium seats a whopping 2,800 individuals and was a very popular concert venue for artists in South Korea back in time. Nowadays, it's being used as a place for important ceremonies and gatherings of the Ewha community.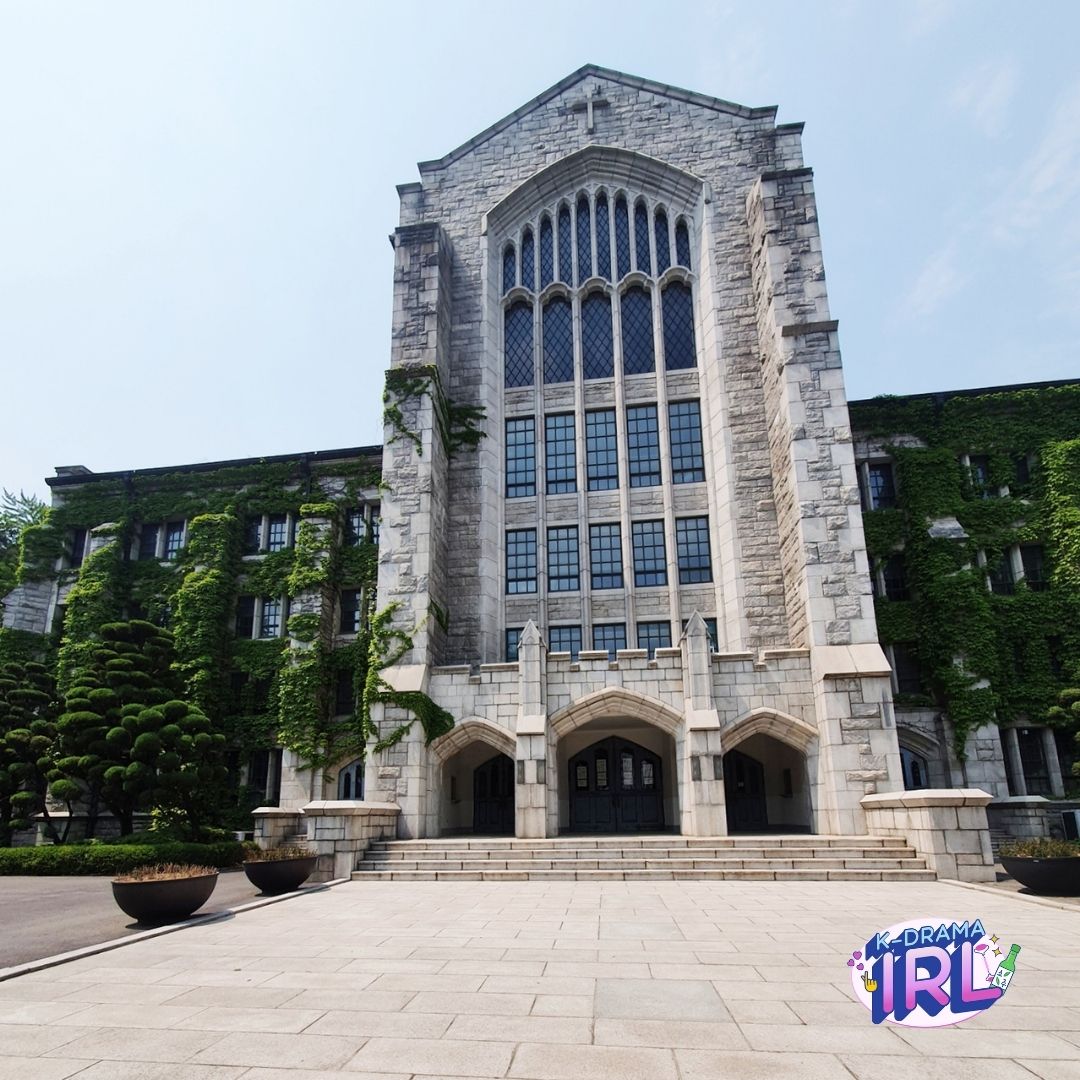 ADVERTISMENT - CONTINUE READING BELOW ↓
Recommended Videos
The exact scene: The building's exterior was featured in episode six of the first season of Netflix's Love Alarm. After not seeing him for four years, Kim Jojo (Kim So Hyun) crosses paths *accidentally* with Lee Hye Young (Jung Ga Ram) outside a library. (Fun fact: The library interior scenes were filmed at Sogang University.)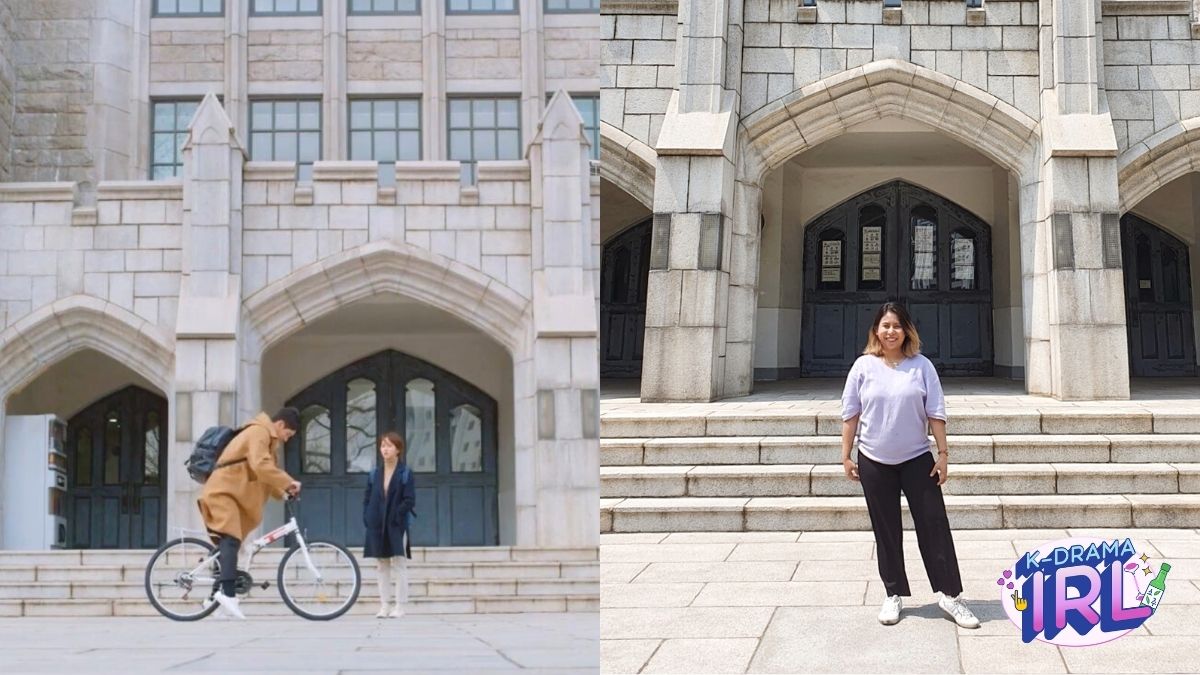 ADVERTISMENT - CONTINUE READING BELOW ↓
In another scene, Hwang Sun Oh (Song Kang) appears from the steps like the ~model~ that he is and confronts Jojo about breaking his heart years ago.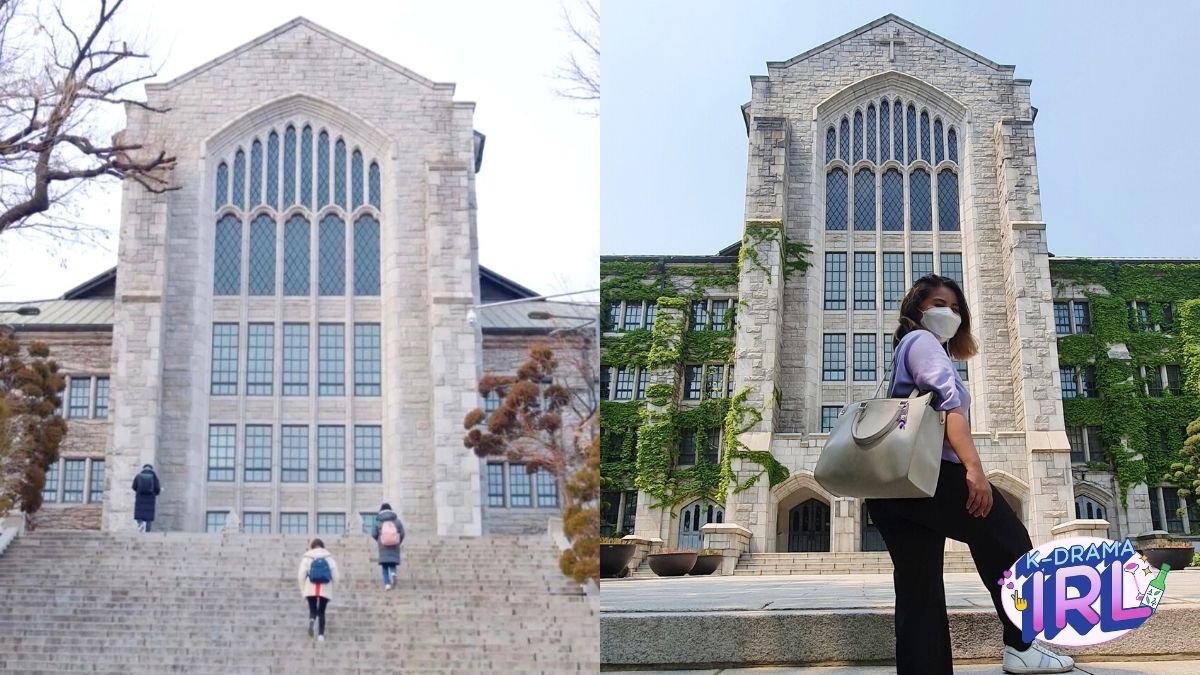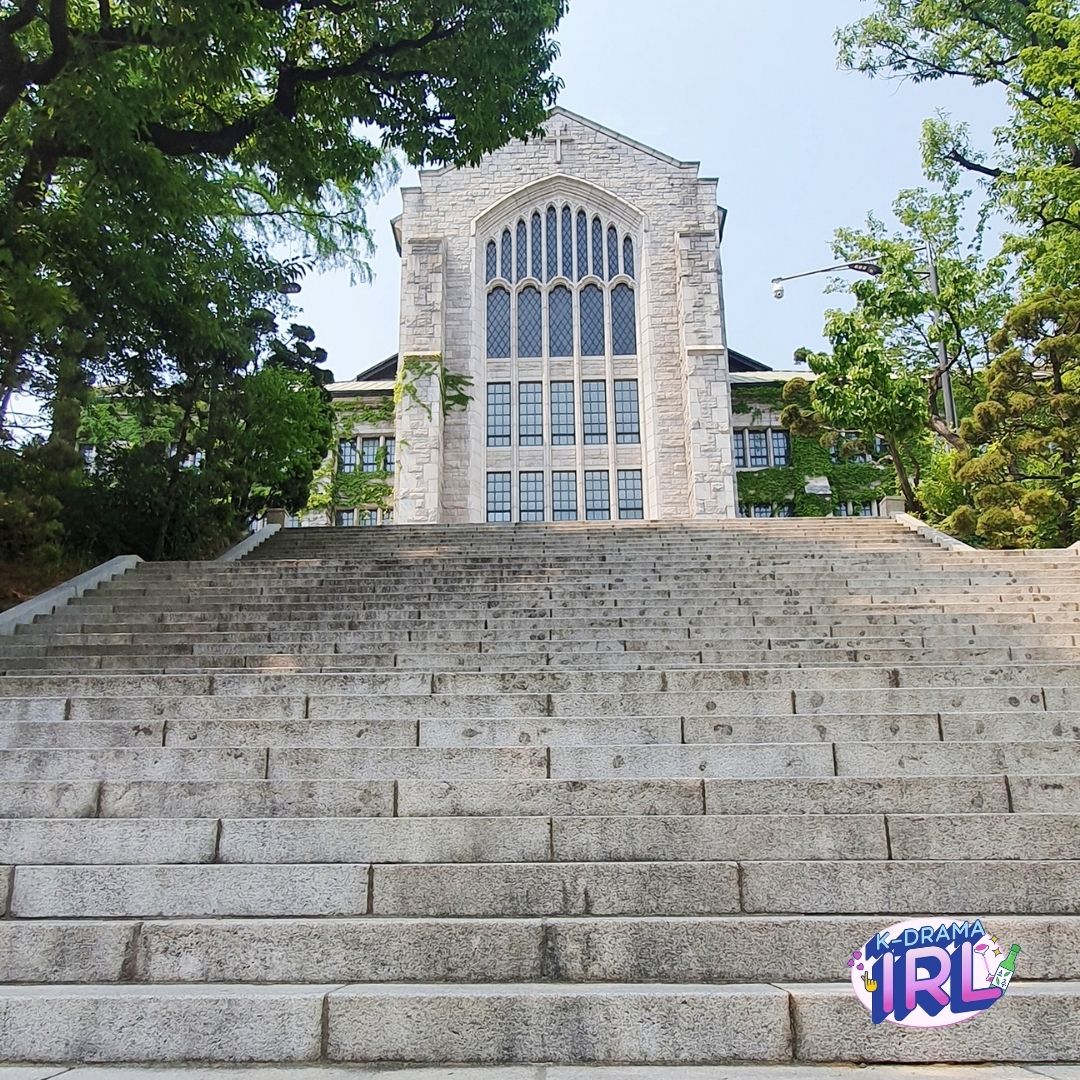 ADVERTISMENT - CONTINUE READING BELOW ↓
What else you can visit: Ewha Cultural Complex
While you're on campus, don't forget to visit the iconic Ewha Cultural Complex (ECC). Designed by French architect Dominique Perrault, the ECC is an underground activity hub that won first place at the 2008 Seoul Metropolitan Architecture Awards. Tourists can access the 4th basement through Gates 3 and 4 even without a student ID card. (ICYDK, ECC became the backdrop for the recent Dior Fall 2022 fashion show attended by South Korea's top celebrities.)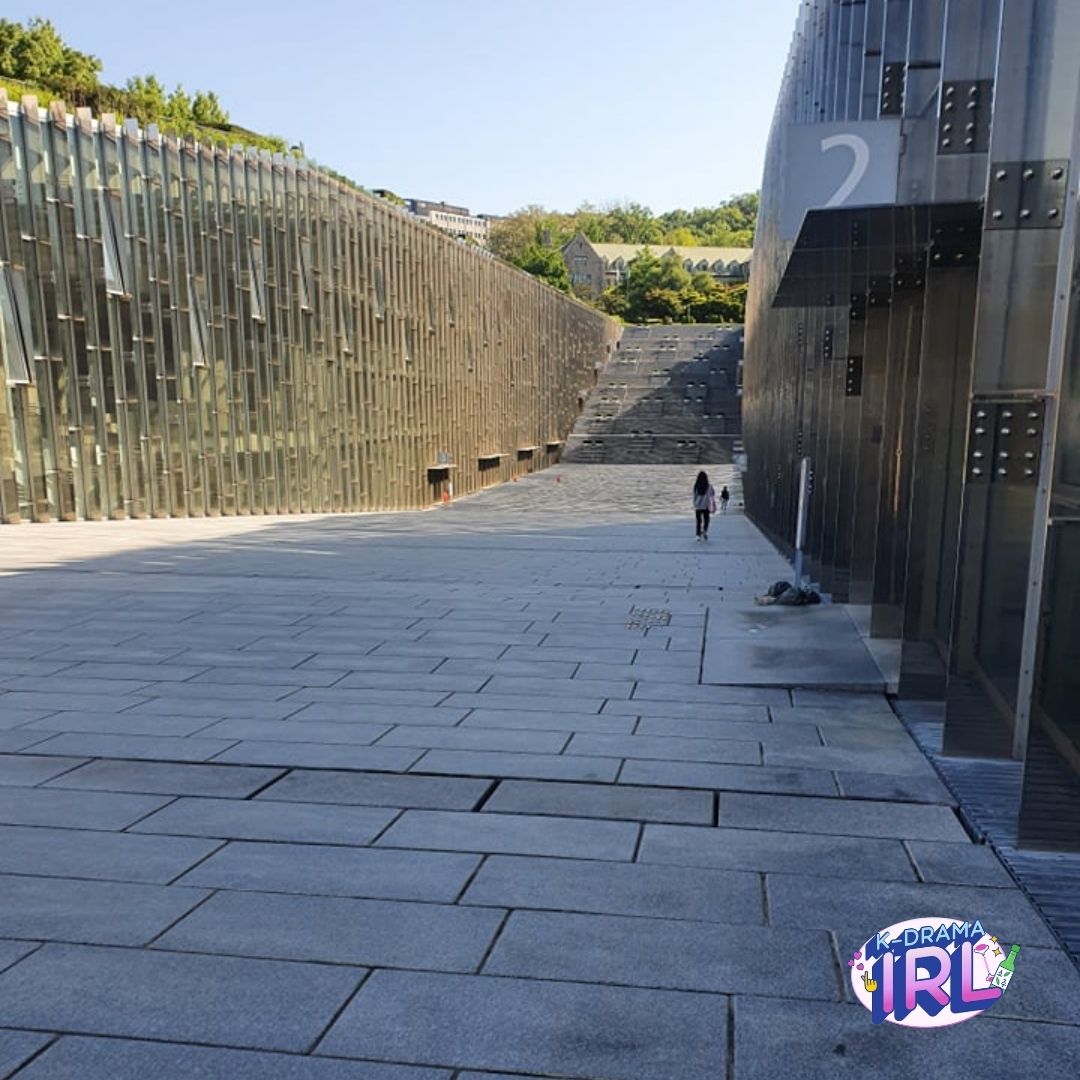 ADVERTISMENT - CONTINUE READING BELOW ↓
What else you can visit: Sinchon Boxsquare
Address: 22-5, Sinchonnyeok-ro, Seodaemun-gu, Seoul 03766 South Korea
Three minutes away from the campus' main entrance, Sinchon Boxsquare is a food park for students (and tourists) on a budget. It's a two-story structure of stacked shipping containers housing a variety of street food vendors.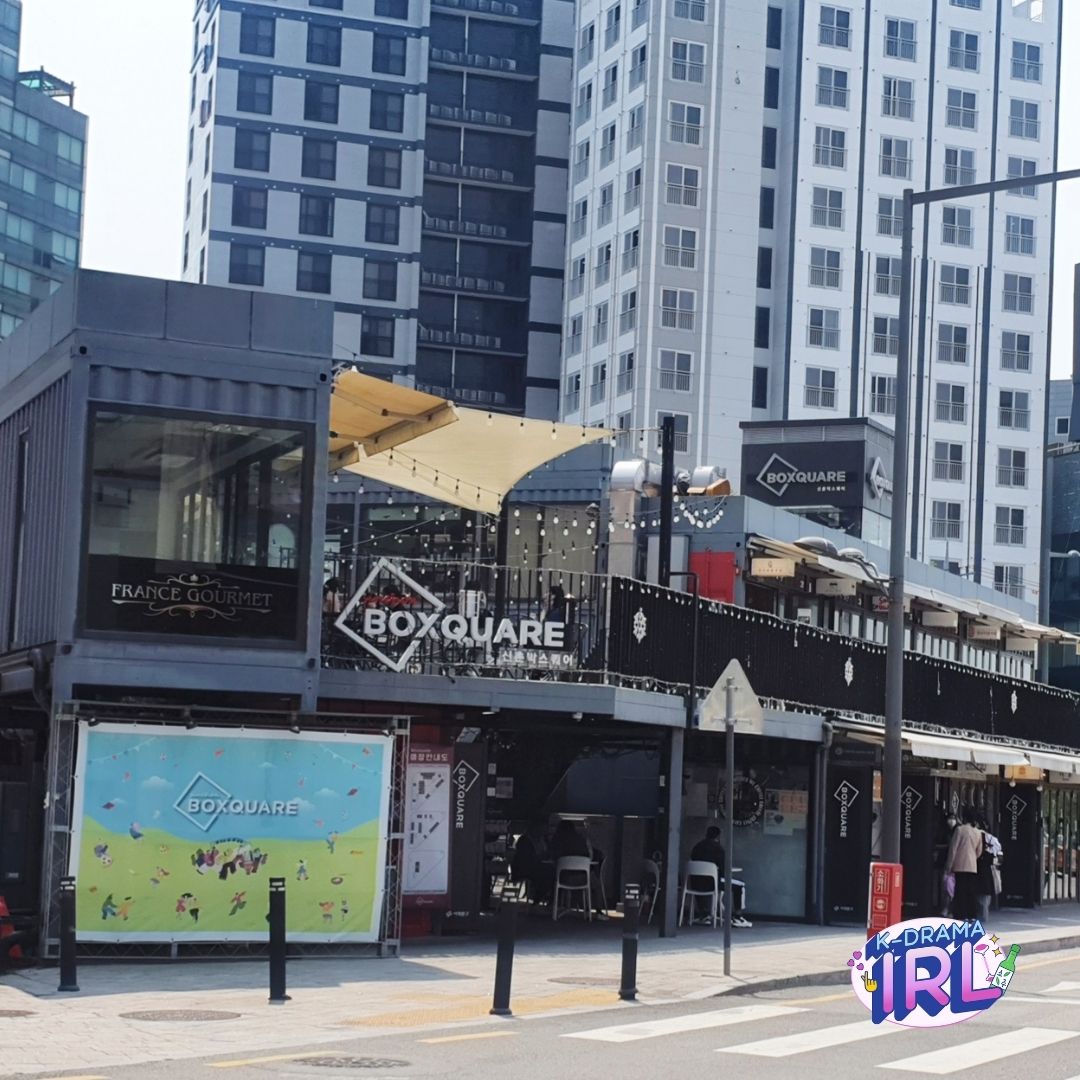 ADVERTISMENT - CONTINUE READING BELOW ↓
2. Goblin (2016)
Location: Rabbit Hole/Sinchon Graffiti Tunnel
Landmarks: In between the Sinchon Train Station and the Myeongmul Geori Three-Way Intersection
Another location I explored is Rabbit Hole or more popularly known as the Sinchon Graffiti Tunnel. Less than 10 minutes from the Sinchon Boxsquare, this tunnel is a K-drama location gem due to its colorful entrances and passageway. I went to the tunnel during lunchtime and was luckily able to get good photos as it wasn't so crowded. If you're planning to visit, do note that the graffiti designs change often and may not exactly resemble the one featured in your favorite drama.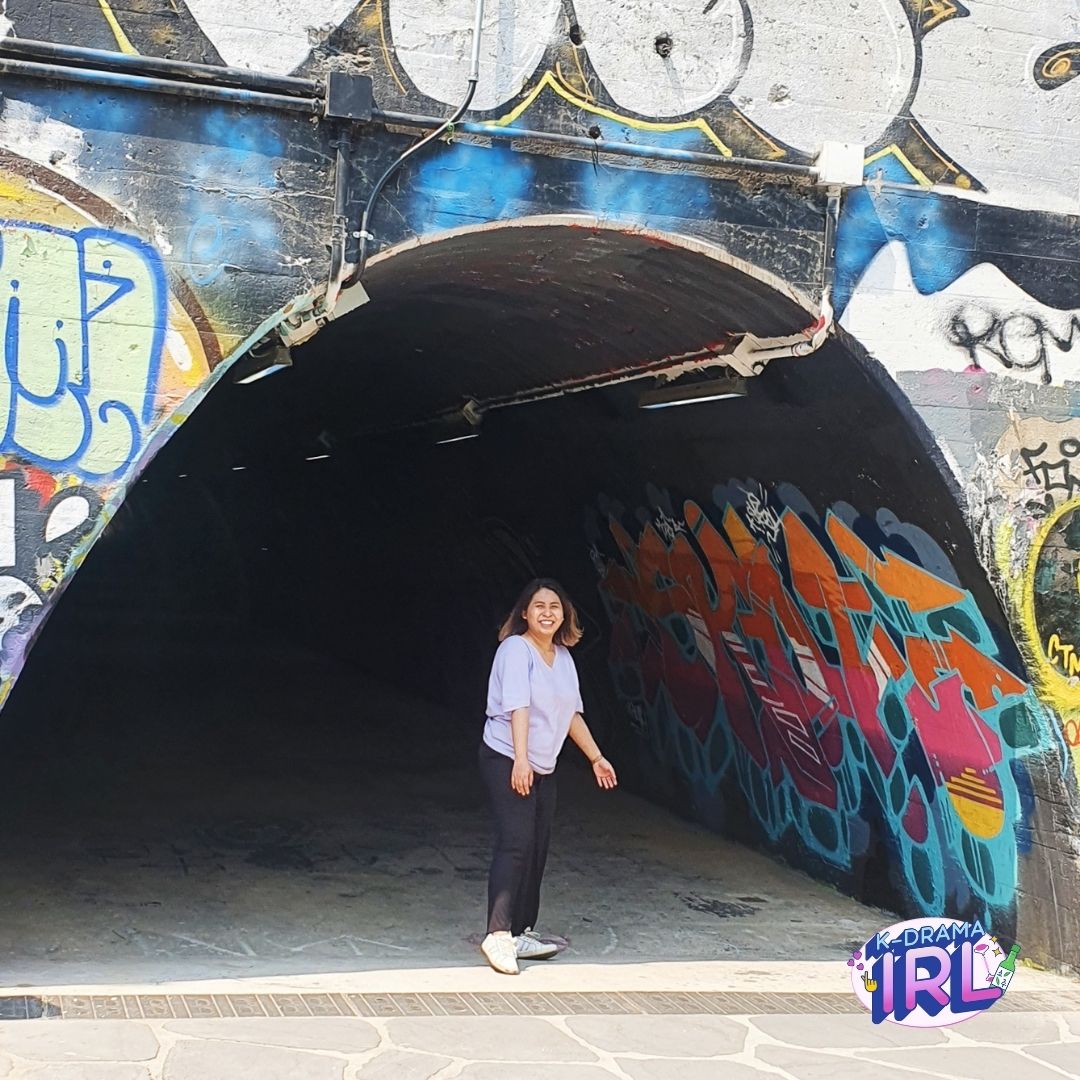 ADVERTISMENT - CONTINUE READING BELOW ↓
The exact scene: Arguably one of the Goblin's most memorable scenes, Kim Shin (Gong Yoo) and the Grim Reaper (Lee Dong Wook) turn an ordinary tunnel into their personal runway after doing some grocery shopping for Ji Eun Tak (Kim Go Eun). This scene in episode 10 turns comedic when they are interrupted by a speeding motorist.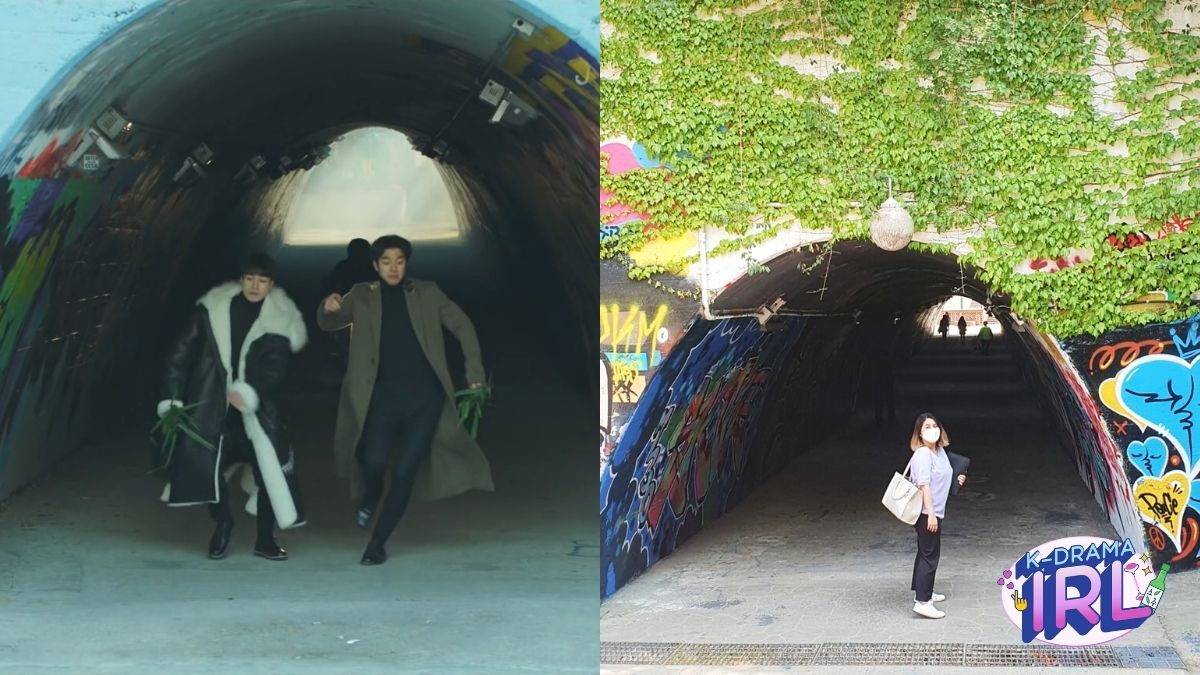 ADVERTISMENT - CONTINUE READING BELOW ↓
3. Business Proposal (2022)
Location: Yeonnamjang Restaurant
Address: 22 Yeonhui-ro 5-gil, Yeonhui-dong, Seodaemun-gu, Seoul, South Korea
Yeonnamjang or Hotel Yeonnam is a trendy brunch and cafe located on the first floor of a three-story multicultural space. It's about 25 minutes by foot from the Sinchon Graffiti Tunnel or 17 minutes if you take public transport (Board Bus 710 at the Severance Hospital Apartment stop and get off at the Yeonhui 104 Goji Apartment Guseong Sanhoegwan stop. Walk 400m until you reach the restaurant.) It's open Monday to Wednesday from 11:30 a.m. to 3:00 p.m. From Thursday until Sunday, Yeonnamjang is open until 9:00 p.m.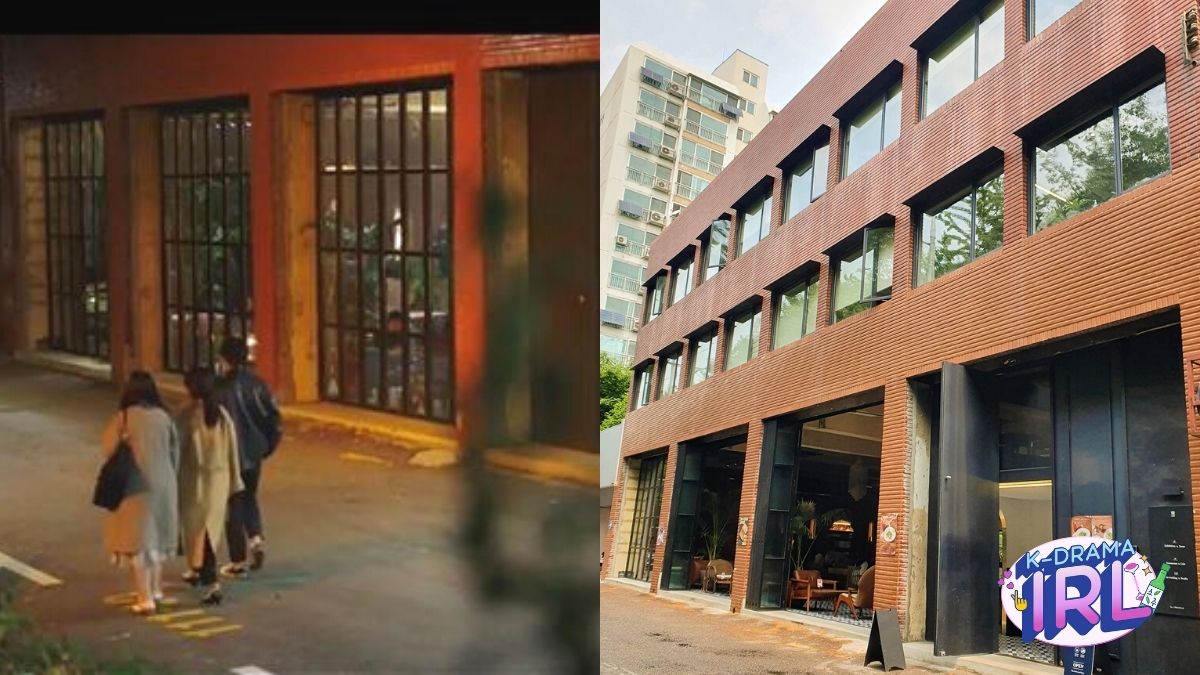 ADVERTISMENT - CONTINUE READING BELOW ↓
The exact scene: I was particularly excited about visiting this place as Business Proposal became my go-to ultimate stress reliever, especially at the start of my spring semester. In the drama, the restaurant was called M Kitchen named after chef Lee Min Woo (Song Won Seok). It was frequented by BFFs Shin Ha Ri (Kim Sejeong) and Jin Young Seo (Seol In Ah) and even Kang Tae Moo (Ahn Hyo Seop) and secretary Cha Sung Hoon (Kim Min Kyu) paid a visit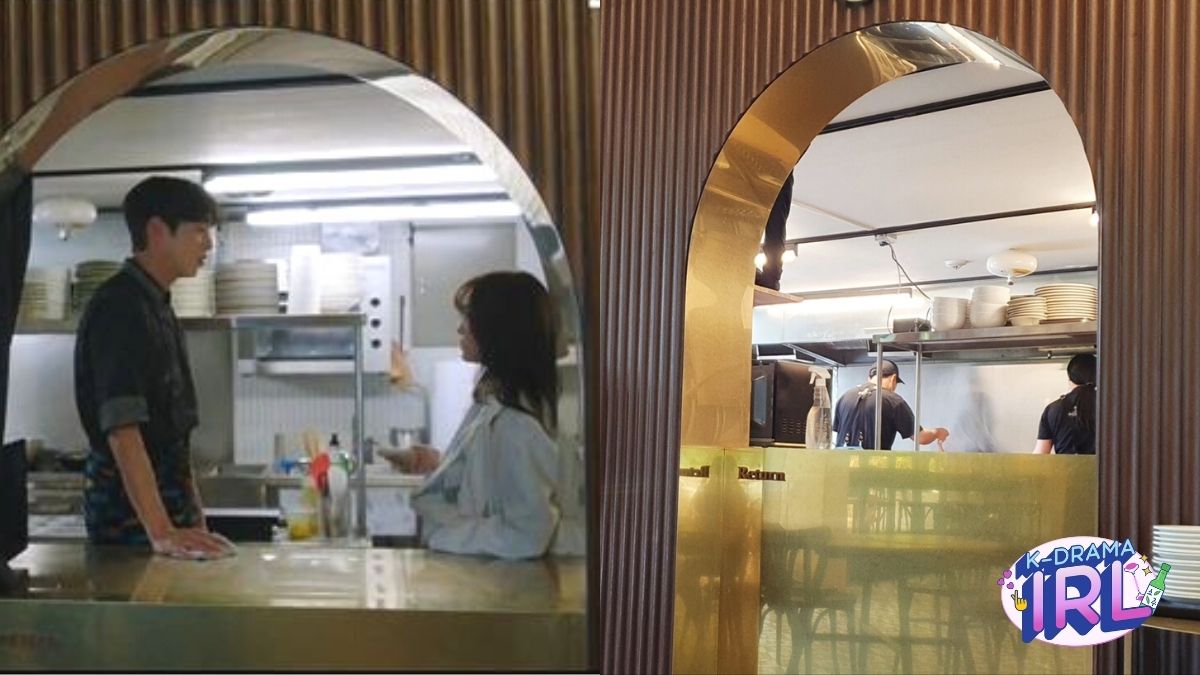 ADVERTISMENT - CONTINUE READING BELOW ↓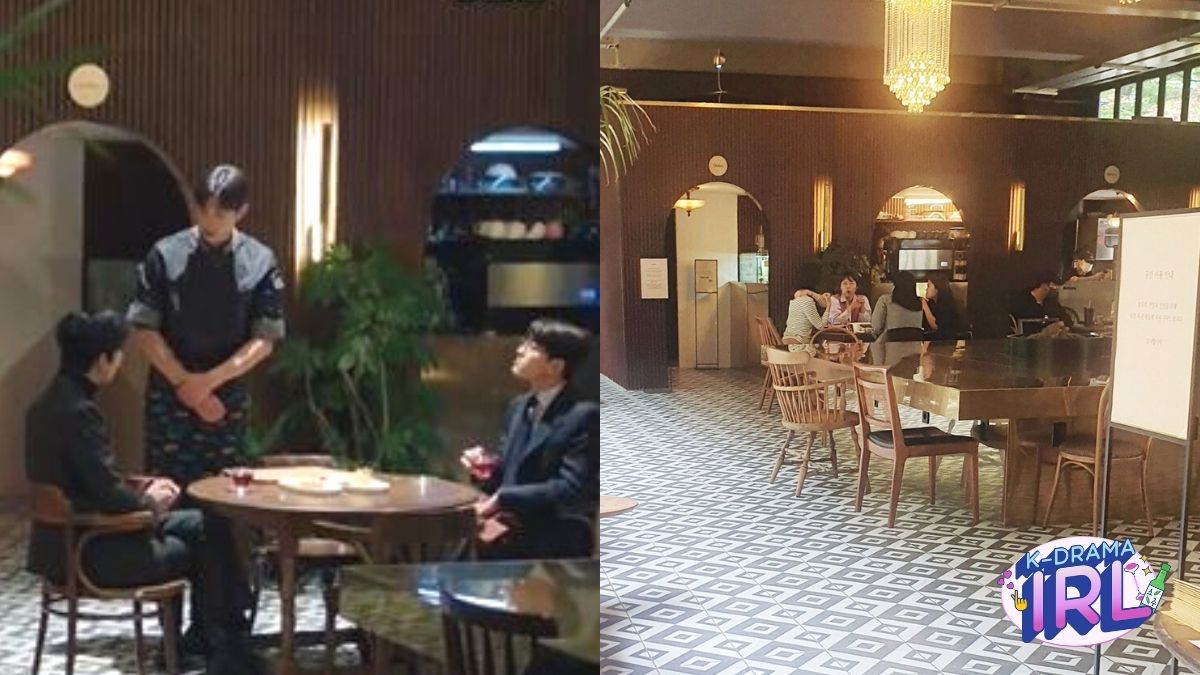 I ordered their Pancake Brunch set which includes two pieces of pancake, scrambled eggs, tomatoes, bacon, and sausage. It was such a hearty meal especially after visiting all the filming locations that day on foot!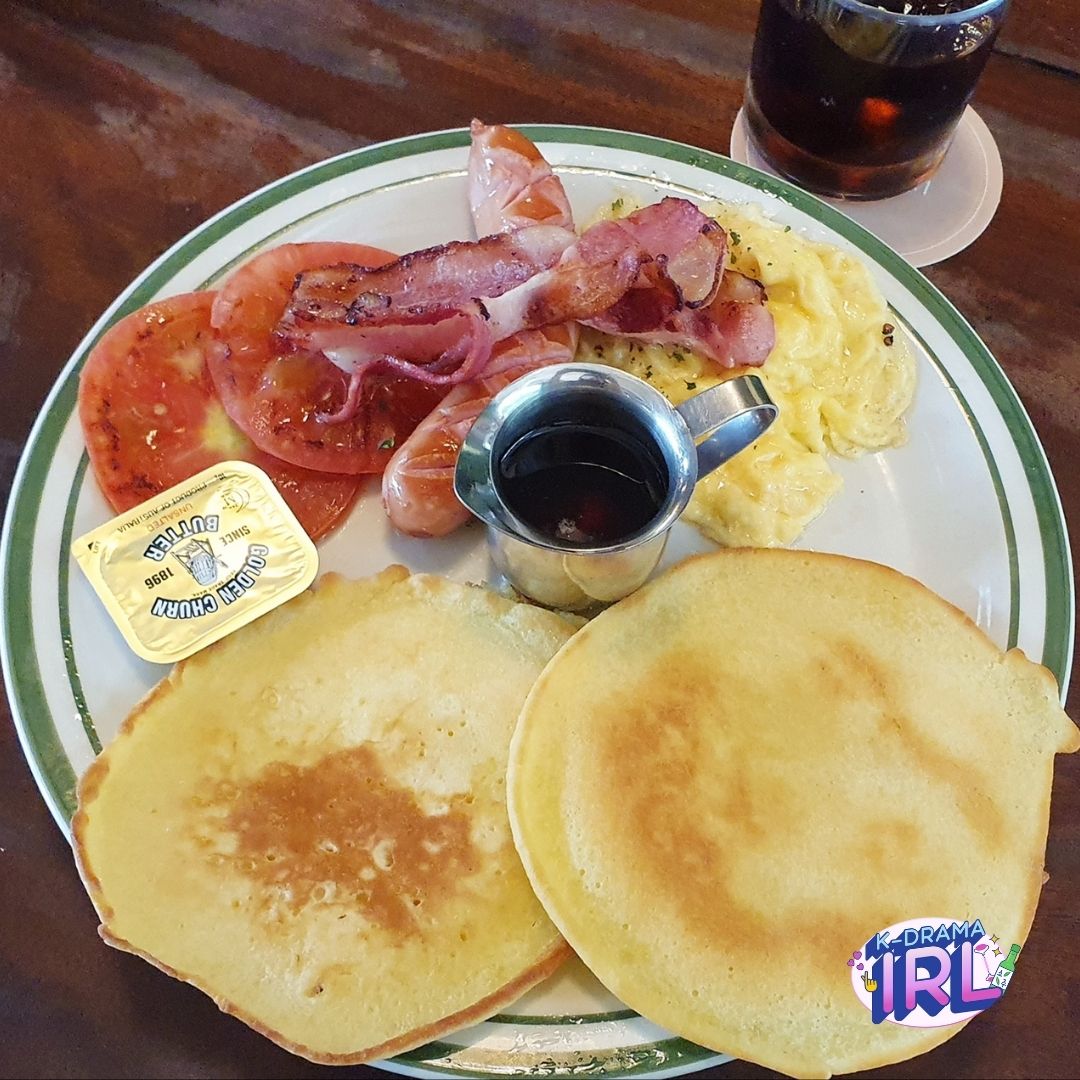 ADVERTISMENT - CONTINUE READING BELOW ↓
4. Hospital Playlist (2020, 2021)
Location: Ewha Womans University Seoul Hospital
Address: 260, Gonghang-daero, Gangseo-gu, Seoul
Despite its name, the hospital isn't exactly located within the Ewha Womans University campus. The Ewha Womans University Seoul Hospital, which officially opened its doors in 2019, is a state-of-the-art medical facility and school. It's an hour away from the Sinchon campus via bus or subway but if you're an avid fan of Korean medical dramas like I am, the visit would definitely be worth it.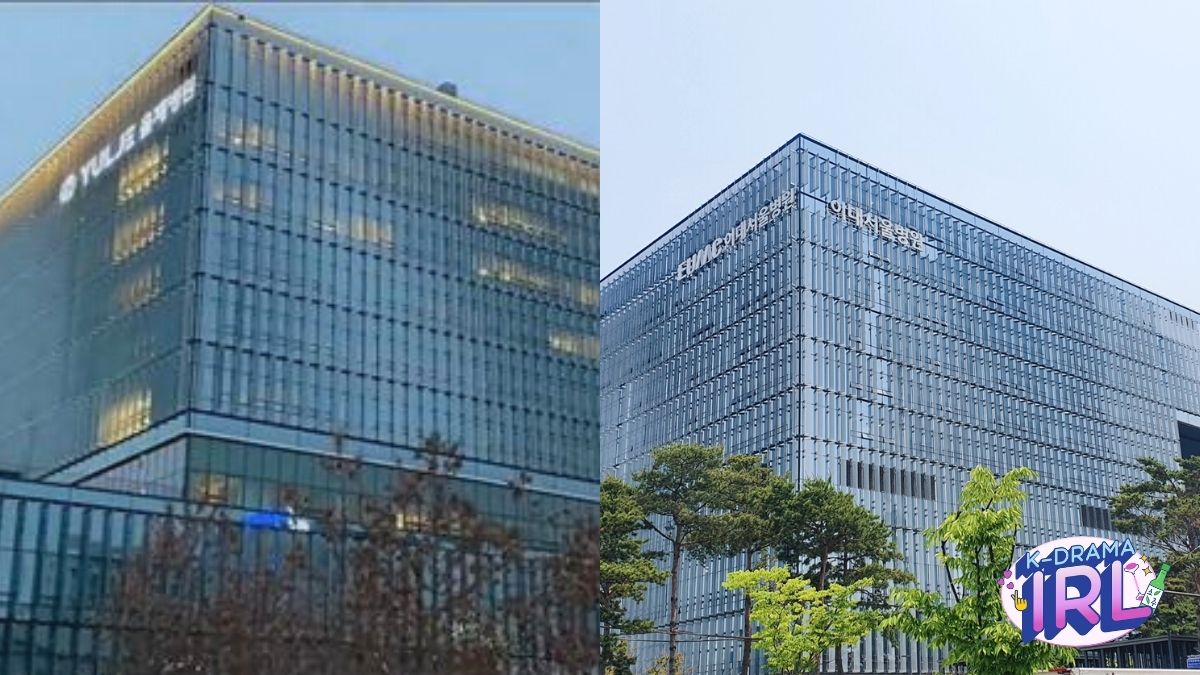 ADVERTISMENT - CONTINUE READING BELOW ↓
The exact scene: The hospital's exterior and hallways were often shown on the first season of the popular Netflix drama Hospital Playlist. Known in the drama as Yulje Hospital, the Ewha Womans University Seoul Hospital got such a good promotion from the show that actress Jeon Mi Do, who plays Dr. Chae Song Hwa, was appointed as the hospital's honorary ambassador in 2021.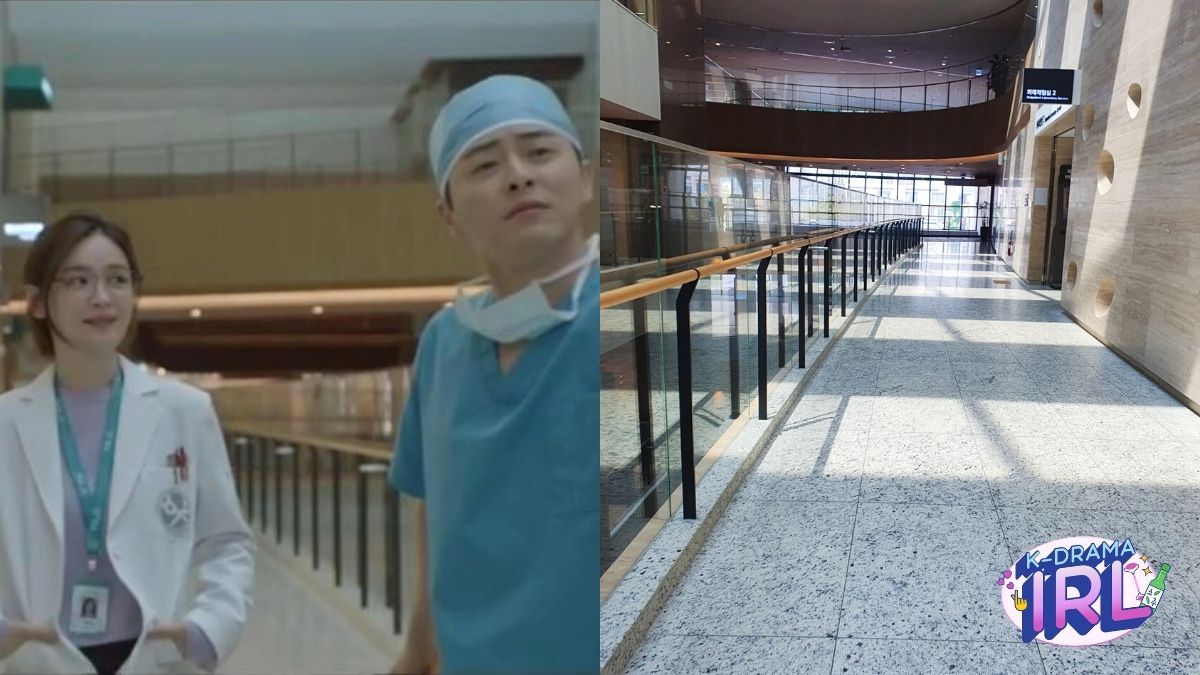 ADVERTISMENT - CONTINUE READING BELOW ↓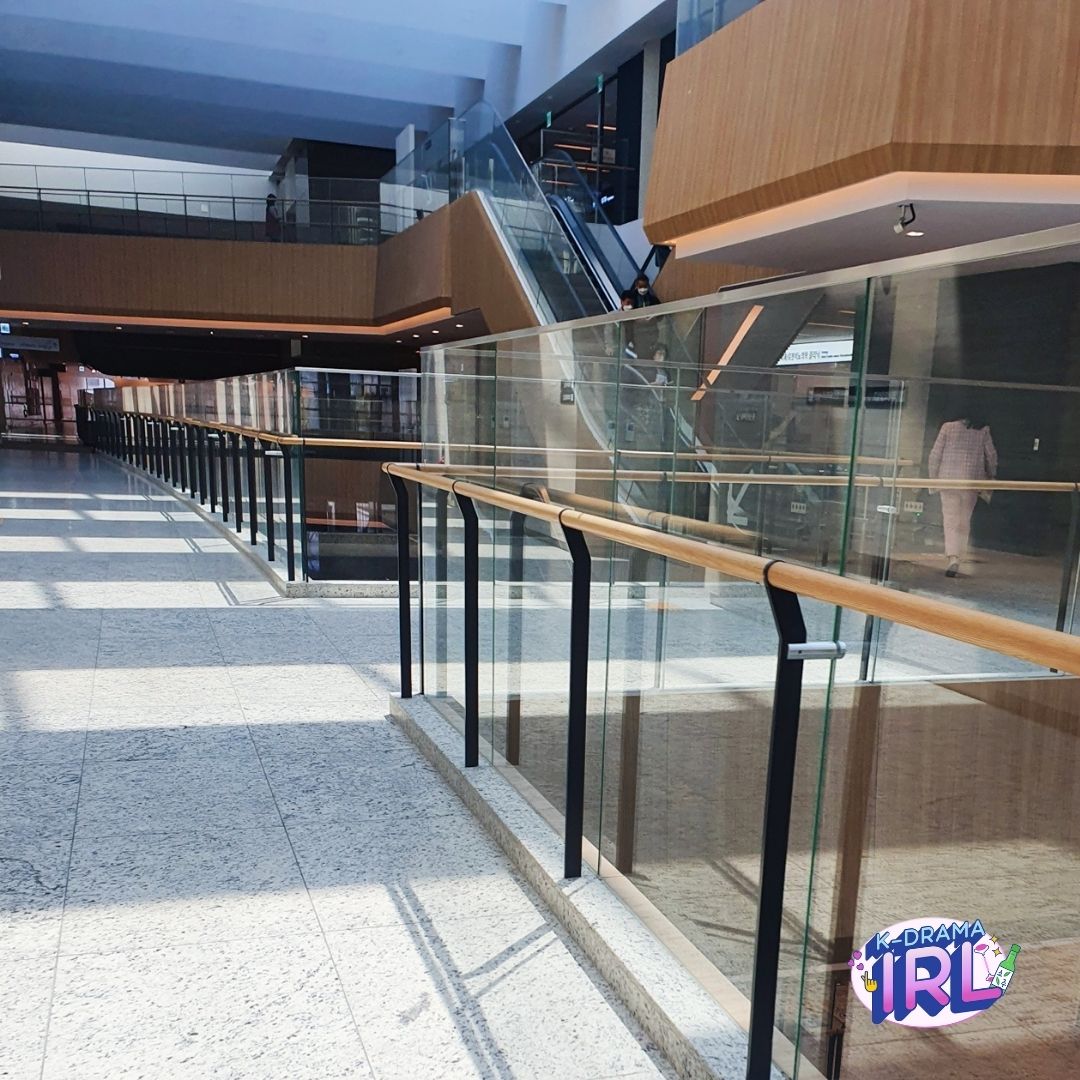 What else you can visit: Paris Croissant
There wasn't much for me to do inside the hospital so a cafe was a perfect place to chill and drink iced coffee after a long day of visiting K-drama locations. It turns out, the cafe was also featured in the show! The residents and even the '99ers squad members had several scenes filmed in Paris Croissant located on the hospital's first floor.
ADVERTISMENT - CONTINUE READING BELOW ↓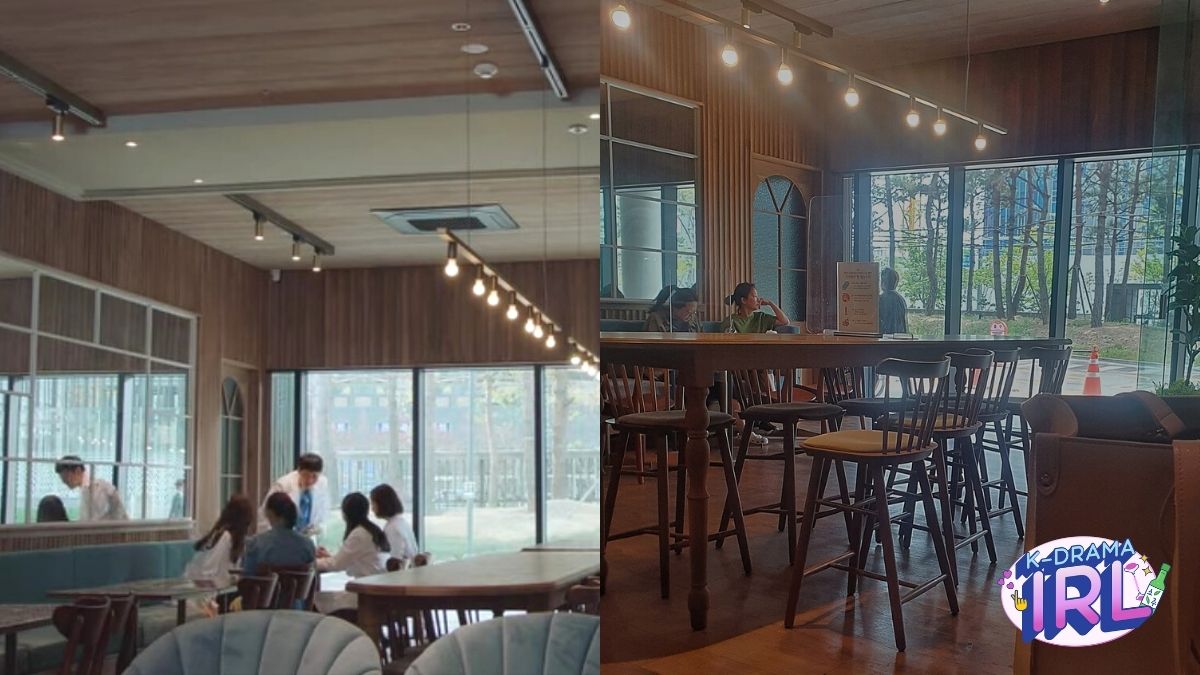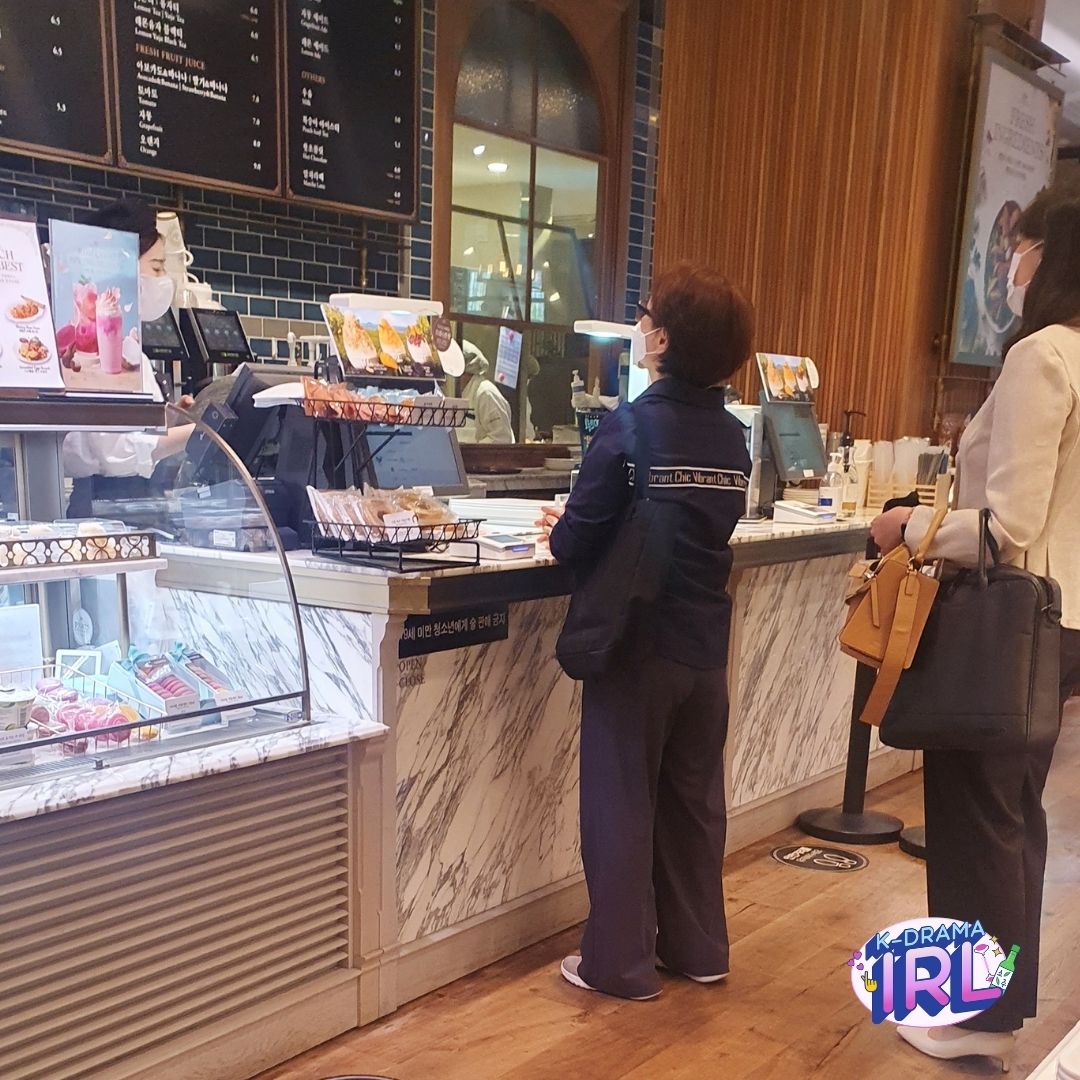 ADVERTISMENT - CONTINUE READING BELOW ↓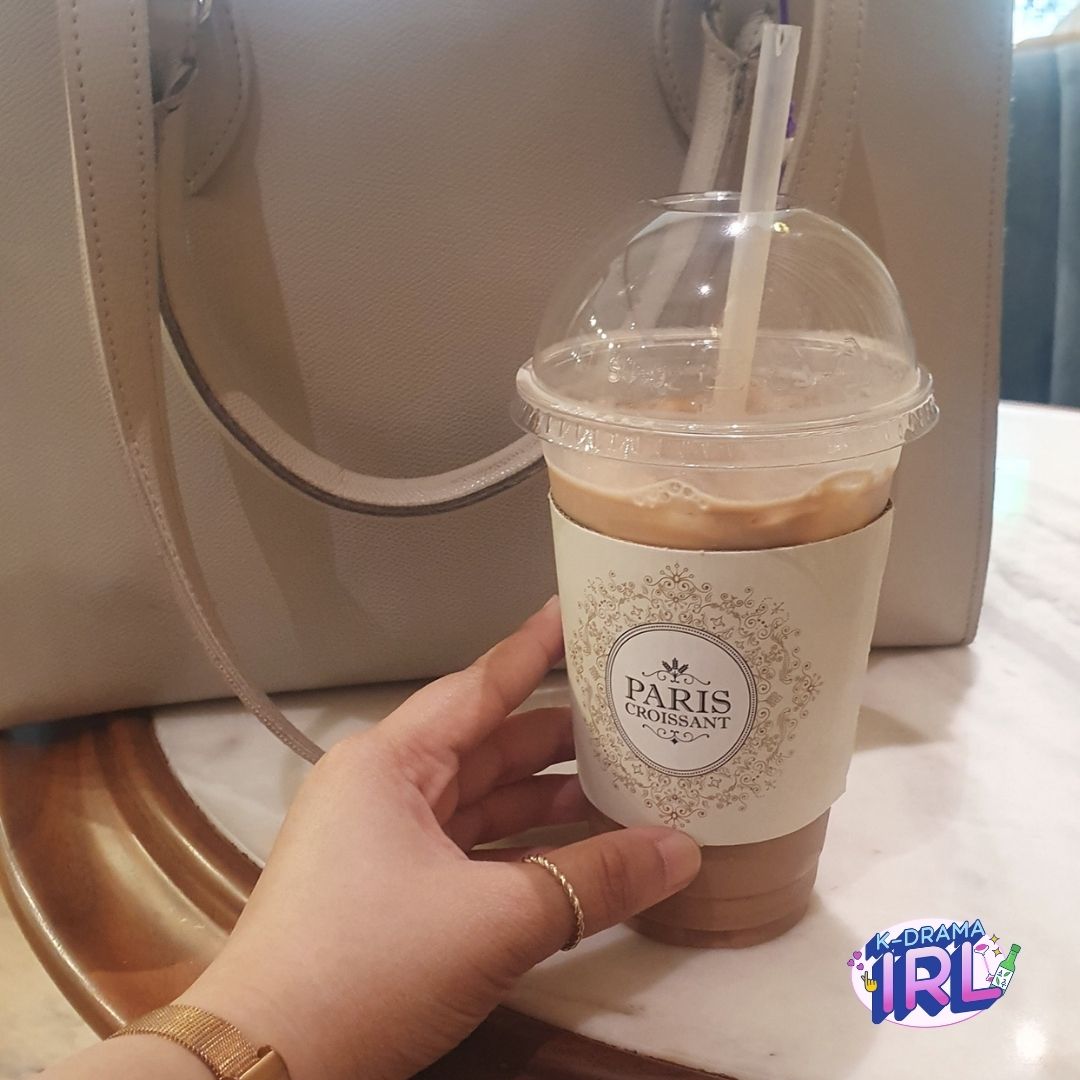 MORE K-DRAMA FILMING LOCATIONS:
Wow, This Pinoy Based In South Korea Has Visited The Filming Locations Of 'Hometown Cha-Cha-Cha'
6 'Vincenzo' Filming Locations You Should Visit During Your *Future* Trip To South Korea
We're Totally Visiting These 'Start-Up' Filming Locations On Our Next Trip To South Korea
ADVERTISMENT - CONTINUE READING BELOW ↓
K-UPDATES