Kathryn Bernardo is one of the many celebrities who've embraced the plant parent life while in quarantine. The actress shares that it was Daniel Padilla who influenced her to start her own indoor garden, and she hasn't looked back since. She writes, "Never realized before how plants could make one so happy. I can spend the entire day just staring at them!"
If you pay close attention to the background of her Instagram posts, you'll notice the plants she has accumulated over a few months. Take a look at her collection below!
A lounging nook is a great spot for any indoor plant. In Kathryn's, she displays a medium-sized monstera deliciosa (or the Swiss cheese plant, as many call it) and some tiny pots of pothos.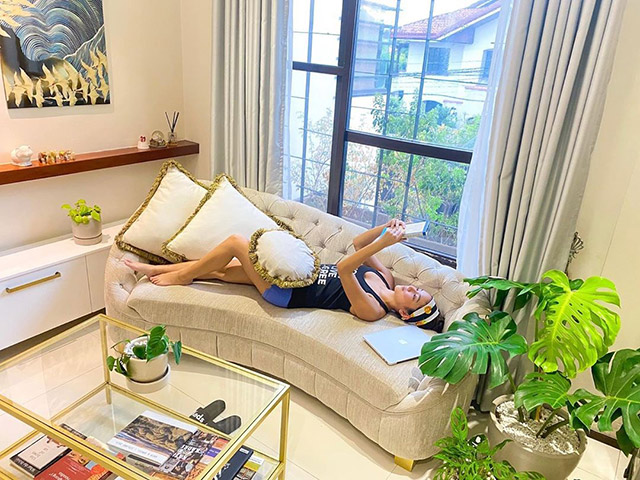 In the same room, she has more pothos plants and a pot of aloe vera (peep it at the upper left hand corner!). If you're a plant newbie, these two are great low-maintenance picks that need minimal care.
ADVERTISMENT - CONTINUE READING BELOW ↓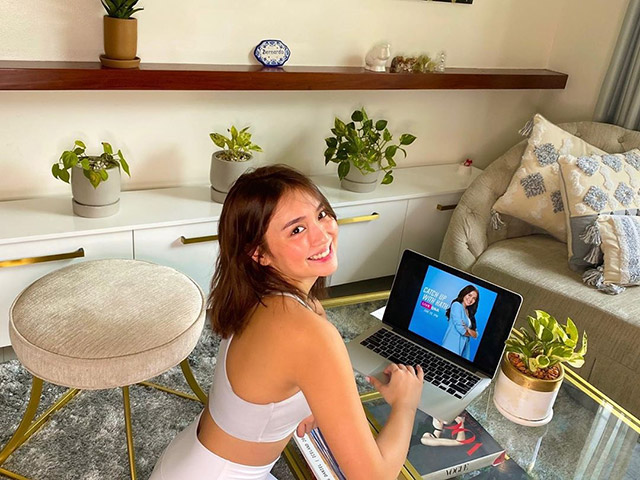 Kathryn keeps a vase of dried flowers on her home office to spruce it up a bit. We love how it matches her floral wallpaper!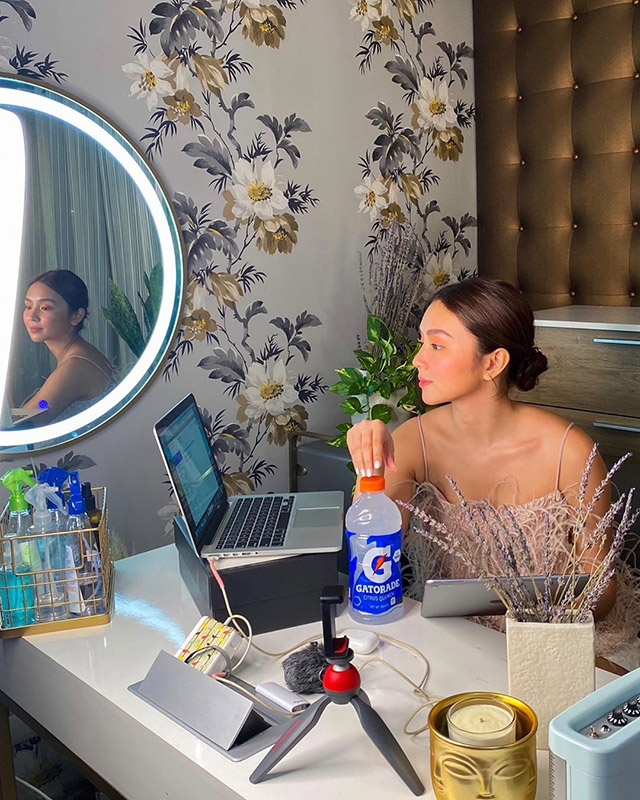 This snake plant might look intimidating, but it actually requires close to zero effort to keep these alive. It's also said to have air purifying qualities, making it a great addition to any home.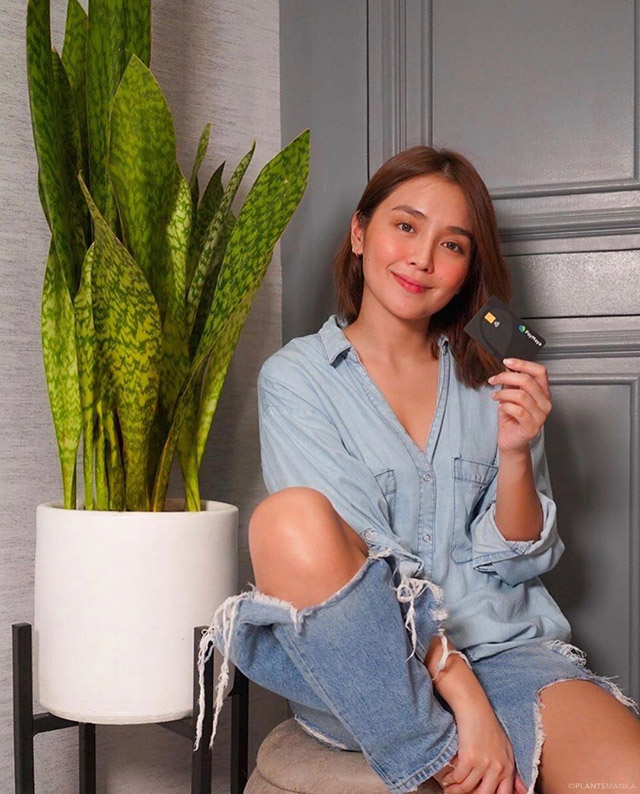 By far the biggest plant we've seen in Kathryn's home is this gorgeous dracaena Anita. Would you believe they're low-maintenance, too?