Overcrowd the cooking pan with food.
Add lots of cold food to hot oil (thaw them first)—it'll just lower the oil's temperature, making it more easily absorbed by food.
Do:
Make sure your oil is fresh.
Drain food with a strainer then a paper towel before serving.
[nextpage]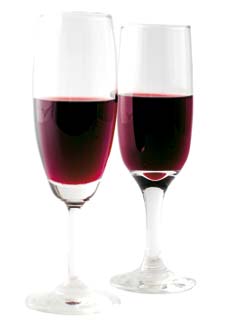 Save Leftover Wine
When it comes to vino, remember: The fuller the bottle, the less the oxygenation, the less chances it'll spoil. So pour leftover wine into a smaller bottle, then stash it in your fridge. Or, get a wine vacuum pump, available at Rustan's. This sucks out air in the bottle and seals it. Refrigerate white wine for a week and red wine for up to four days.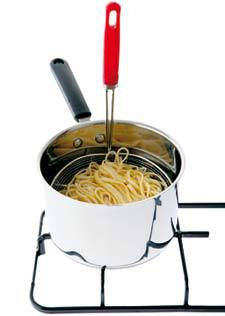 Say Goodbye To Overcooked Pasta
Here's a trick to cooking perfect pasta:
Use plenty of salted water
so noodles don't stick and have "room" to move and cook evenly. Use four liters of water and two tablespoons of salt for every 500 grams of pasta. For less than 500 grams, use three liters of water and one and a half tablespoons of salt.
Add pasta to vigorously boiling salted water. Test every now and then. You'll know it's done when it retains some "bite"—it's firm, not soggy, when you chew into it. Once cooked, drain the pasta quickly.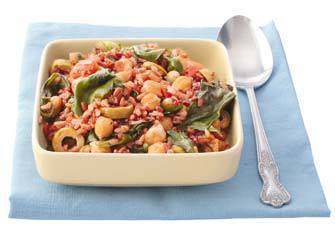 Whip Up A Simple Vegetarian Dish
If you're taking a break from meat, prepare this easy 'n' healthy meal as your
baon
to the office. Oh, and your health-conscious colleagues will love you for it!
Chickpea-Spinach Rice
3 tbsp olive oil
4 cloves garlic, minced
1/2 red onion, diced
1/2 c tomatoes, diced
1/2 c chickpeas
1/2 c greenpeas
1/2 c olives
1 c cooked brown rice
1/2 c flatleaf parsley
1 c spinach
1 tsp dried oregano
salt and pepper
Saute garlic and onions in the oil. Add tomatoes, chickpeas, greenpeas, and olives. Cook for two minutes. Add the rice and cook for two minutes. Add the parsley, spinach and oregano. Sprinkle salt and pepper, then mix.
Recommended Videos