The South Korean Embassy in the Philippines announced in mid May that it would begin processing ALL visa types including tourist visas starting June 1, 2022. Still not over how intense the application surge gets (at its peak way back in 2019, visa processing took a month!), I wasted no time in preparing my requirements and filling out the new form so that I could FINALLY have my Korean visa renewed. I submitted my application on June 1 and received my visa on June 8.
Though the process is fairly simple, I've collated everything you need to know to make things clearer and hassle-free. Read on and take your first step to visiting (or re-visiting) your dream destination!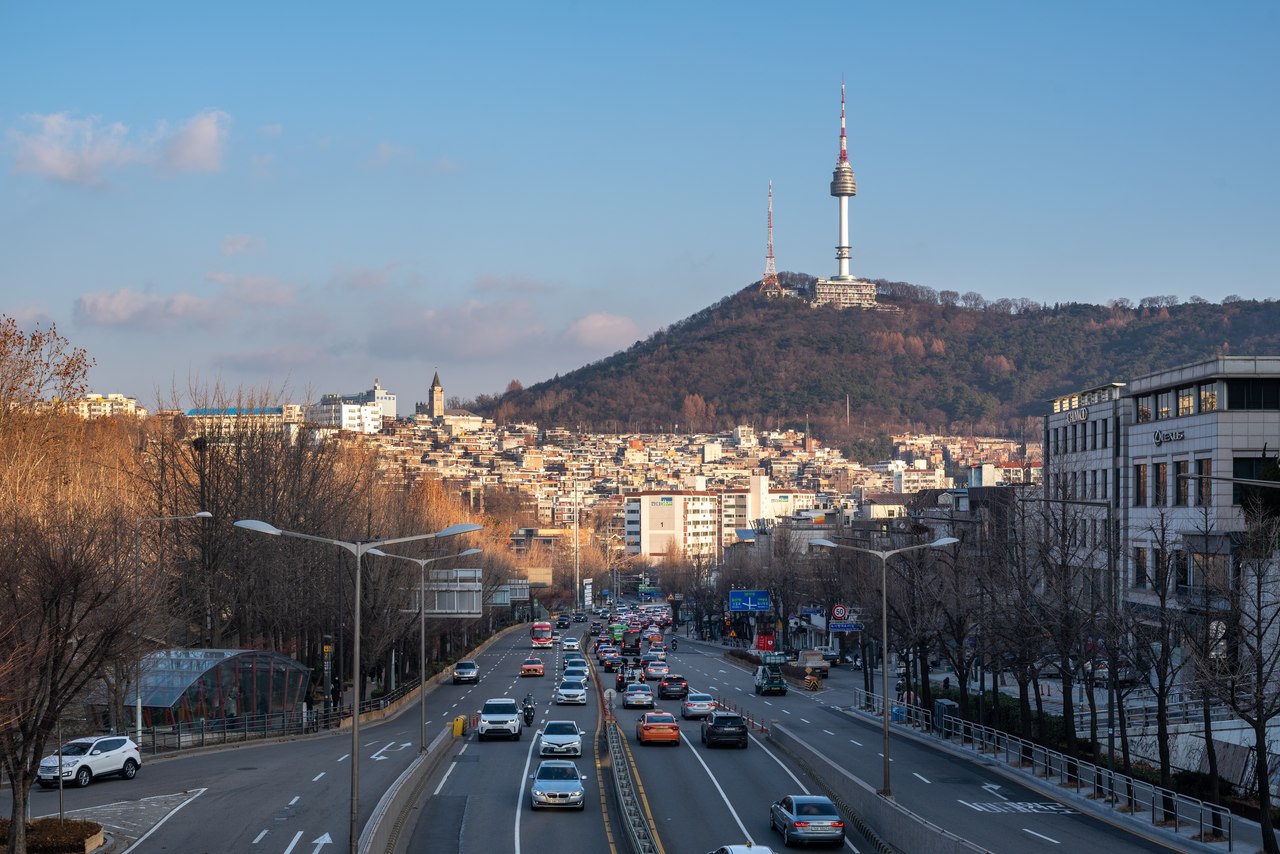 ADVERTISMENT - CONTINUE READING BELOW ↓
How to apply for a Korean visa
Step 1: Visit the Korean Embassy in the Philippines' official website for the latest visa announcements.
Anything can change in these post-pandemic times, so it's always good to keep yourself updated on the latest embassy announcements that may affect your travel plans.
Step 2: Download the visa application form.
The latest version of the form was published by the South Korean Embassy on their website on December 21, 2020.
Step 3: Print the form on A4-sized paper (210mm x 297mm).
Fill it out by hand or open the digital PDF on an app like Adobe Acrobat to fill it out digitally. Print it afterward (I did the latter to keep my field entries neat and signed it by hand after printing the completed form).
Tip: When filling out the visa application form, the Estimated Travel Costs (in US dollars) field under the Funding Details section is often a cause of confusion or doubt. As a rule of thumb, always keep things realistic by writing down a cost that is compatible with the length of your stay (with allocation for food, transportation, and lodging, of course!) and the amount of money declared in your bank statement. A trip to Seoul is a trip worth saving for. Creating your travel itinerary can help you estimate and come to terms with the funds you'll need for your trip.
Step 4: Secure all items on the list of visa requirements.
I was able to secure everything on the list in two days (and so can you!).
Step 5: Submit your visa application form and requirements.
Option 1: Walk in by submitting your application to the Embassy of the Republic of Korea in the Republic of the Philippines at 122 Upper McKinley Road, McKinley Town Center, Fort Bonifacio, Taguig City 1634, Philippines. Applications are accepted from Mondays to Fridays (except holidays) from 8:30 a.m to 11:00 a.m.
Option 2: Submit your application with the help of a travel agency. The Korean Embassy is currently updating its official list of accredited travel agencies. On its website, it notes that once the list has been released and application through the designated travel agencies resumes, walk-in applications will no longer be accepted. Though the updated list has not yet been released, most reputable travel agencies have already begun offering Korean visa application services. You can check the 2019 List of Designated Agencies posted on the embassy website as a reference.
ADVERTISMENT - CONTINUE READING BELOW ↓
I took this route and processed my visa renewal through my go-to travel agency. Processing fees amounted to P700. Factoring in travel expenses to and from the embassy, I found the price very reasonable. It saved me a lot of time, too. Note that all documents submitted to the embassy during the course of the application (except for your passport) will not be returned.
Step 6: The waiting game.
The current Korean visa processing period is five working days. If you submit your application by personally going to the embassy, you will be given a slip containing the date when you can come back for your application results. If you apply via a travel agency, they will call you as soon as your results are available.
Step 7: Coming to terms with no more visa stickers.
One thing that surprised me when I received my passport was the lack of the Korean visa label (the cute sticker stuck to one's passport page when a visa is granted). In its place was a Korean Visa Grant Notice printed on an A4 sheet and stapled onto a page in my passport. I did some research and found out that beginning July 2020, visa labels were no longer issued by the Korean Embassy in the Philippines.
ADVERTISMENT - CONTINUE READING BELOW ↓
There's no need to panic about the longevity of a printed Visa Grant Notice because you can download a digital version from the Korean Visa Portal Website. Just follow the steps below to download it:
Click on the button that says English on the top right navigation bar of the webpage to view the page in English.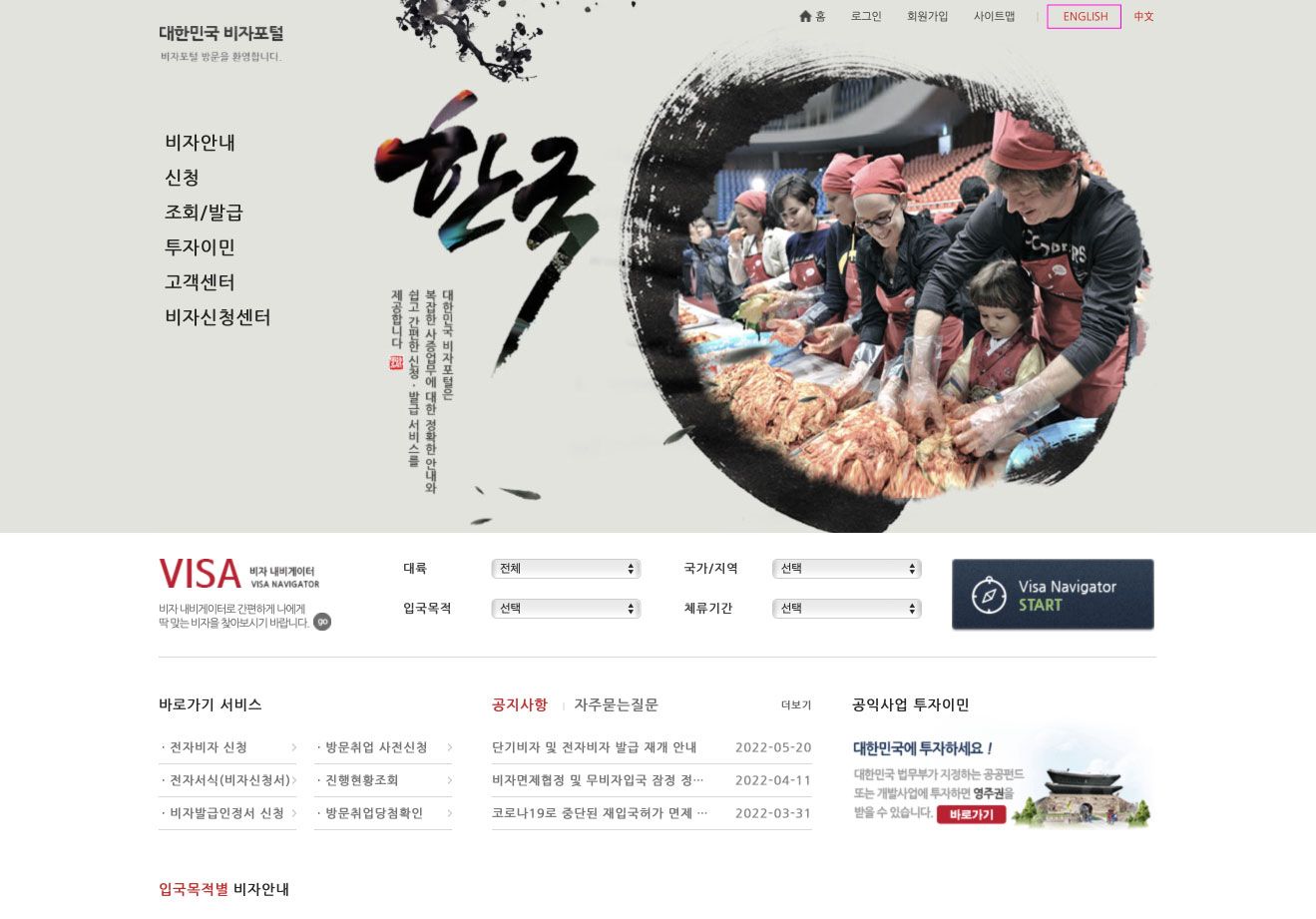 ADVERTISMENT - CONTINUE READING BELOW ↓
To view and download a digital version of your Visa Grant Notice, hover your mouse over Check Application Status and select Check Application Status & Print.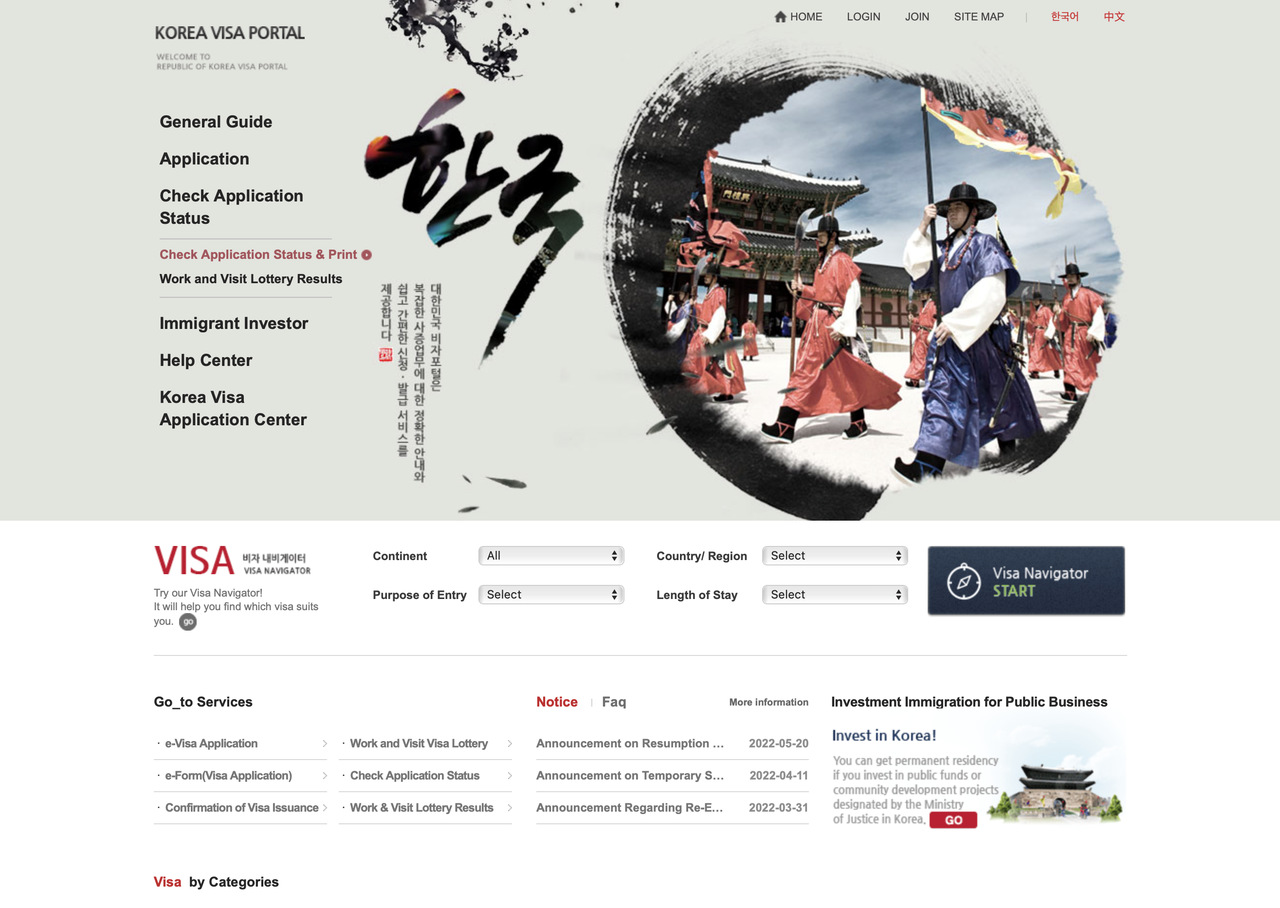 In the Search section, select Diplomatic Office and fill out the following:
1. Passport number
2) Name in English (following the format: Surname, first name). Do not include punctuation marks like commas or periods, and do not include your middle name or middle initial
ADVERTISMENT - CONTINUE READING BELOW ↓
3) Date of birth
After clicking on the search button, you will see the status of your visa application.
Click on the certificate button to download a PDF version of your Visa Grant Notice. You can print this in case the printout issued by the embassy gets torn or crumpled.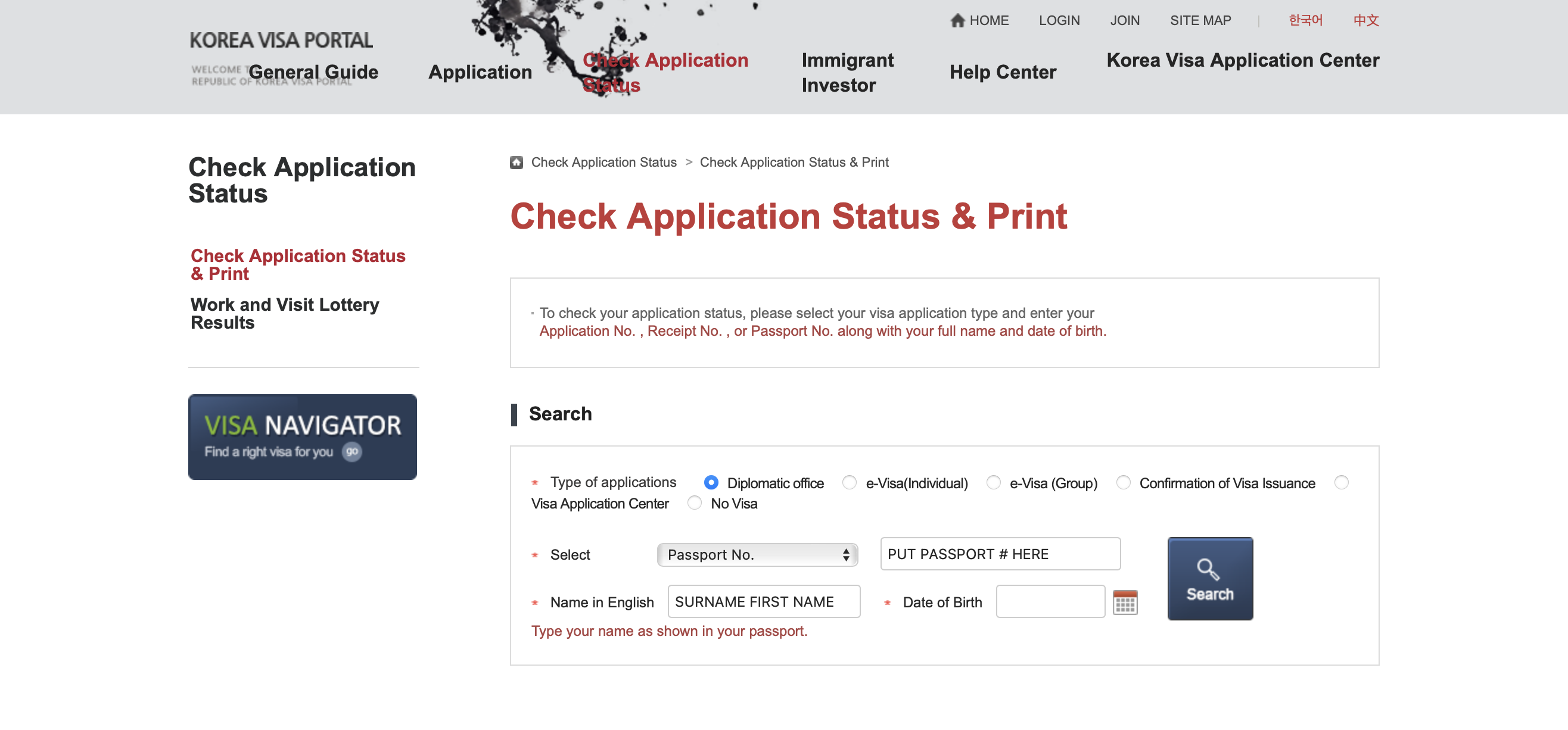 ADVERTISMENT - CONTINUE READING BELOW ↓
Step 8: Plan your trip and enjoy.
For full details on safety reminders and quarantine screening upon arrival at the Incheon airport, visit the KTO website for the latest updates!
Tips on visiting South Korea visa-free
The Korean Embassy has also announced visa-free travel to two destinations: Jeju Island and entry via Yangyang International Airport. The latter is a new visa-free option for nationals of the Philippines, Vietnam, Indonesia, and Mongolia who book a tour program arranged and facilitated by designated travel agencies. In the Philippines, the Korean Embassy has released a list of eight accredited agencies that can facilitate this tour for you. Unlike visa-free entry via Jeju Island, entry via Yangyang International Airport takes you to tourist spots in the Gangwon Province and Seoul.
We hope these tips help. Wishing you all safe travels!
SEE YOU IN SOUTH KOREA, CHINGUS
Wow, This Pinoy Based In South Korea Has Visited The Filming Locations Of 'Hometown Cha-Cha-Cha'
ADVERTISMENT - CONTINUE READING BELOW ↓
6 'Vincenzo' Filming Locations You Should Visit During Your *Future* Trip To South Korea
We're Totally Visiting These 'Start-Up' Filming Locations On Our Next Trip To South Korea