With an unfiltered Instagram feed and carefree disposition that holds testament to her stress-free lifestyle, Kryz Uy has been one of the OG bloggers that everyone still feels inspired by. In her latest vlog, she let her followers into her secret to how she keeps herself *at peace*, and it's all we need to hear and more today.
She started by sharing a mantra that she holds deep in her heart, which is to always "protect her peace." She said, "Protecting your peace. There are so many things that kind of trigger us in life because life isn't perfect and there are so many things in this world that are bad. We don't live in a beautiful, all-good world. Meron naman talagang mga things na nagti-trigger satin, that pisses us off, irritates us or annoys us."
She shared a tip about navigating a politically correct climate and not letting it affect your mental wellness. "Obviously a lot of people now are woke, and they feel like we need to have a comment on everything. Every single thing that's wrong with the world, kailangan may stand tayo either black or white, good or bad. But that's just not practical to have because you can't be super opinionated about every single thing. That's gonna drive you crazy. You have to pick your battles."
ADVERTISMENT - CONTINUE READING BELOW ↓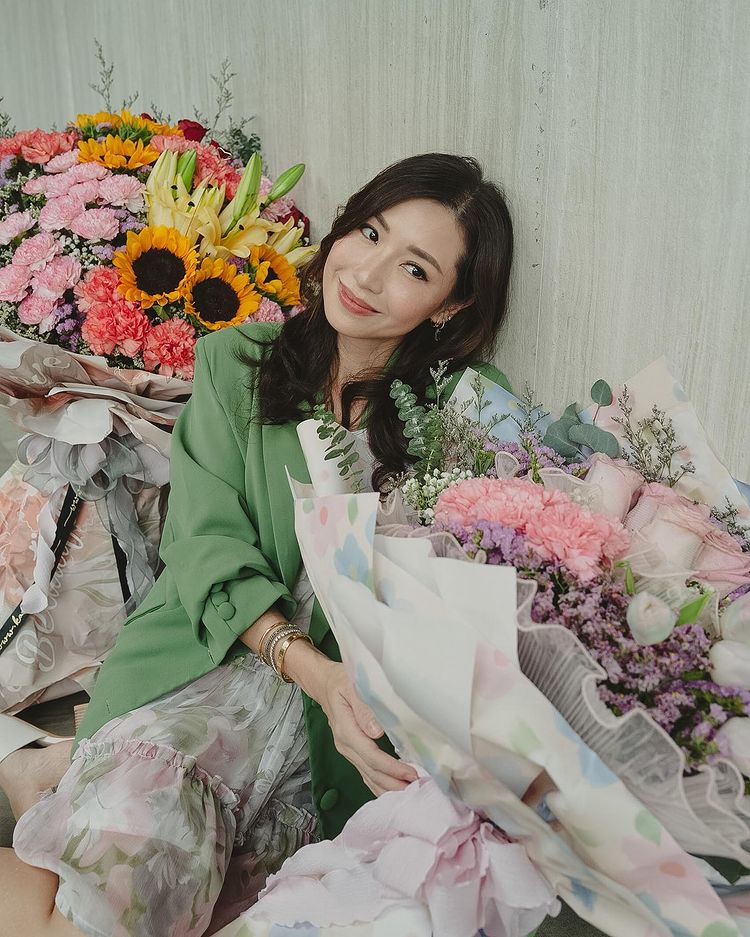 Talking about a piece of advice she tackled with her husband Slater Young on a Skypodcast episode, Kryz continued, "Slater and I talked about it, if it's something that you can immediately change or have an effect on, you can be passionate about that thing, or you can actually take actions towards changing that thing. But if its something that you can't change, no matter how hard you try wala ka talaga magawa sa thing na yun, better protect your peace na lang."
"When I say protect your peace, for example, there's this thing that triggers you or pisses you off, you can't change it, right? Therefore there's no use, or there's no immediate benefit to you reacting na pikon ka or pissed off ka or na-trigger ka."
"If there's no change that'll happen, if there's no point na mag-react ka poorly or mag-react ka angrily, it's only gonna affect your peace inside your heart, but nothing outside of that will change. Right? Like, for example, 'cause I'm driving now, let's say there's a jeepney that suddenly stops in front of the road or there's a motorcycle that suddenly cuts me, and nabangga ako. Which happened also recently. I could be really pissed off at the situation, and that's totally understandable.
"But nothing will change in the situation, if galit ako, if I'm yelling, screaming or throwing eggs, or whatever it is that angry people do. Nothing will change. Nabangga pa rin ako, nagstop pa din yung jeep, or nagcut pa din sila sakin. There's nothing that can change, so instead of me reacting to that situation with an angry heart, I'm just gonna protect my peace and accept that this is a situation that has happened.
ADVERTISMENT - CONTINUE READING BELOW ↓
"You can't change what happened, but you can change how you react. Once you learn how to control your emotions and the energy that you expel in the world, some things you realize don't deserve your energy. Protect your peace. Protect your energy."
Hear hear, Kryz!
TRENDING NOW:
Juliana Gomez Opens Up About Why She Hasn't *Hard Launched* Her Relationship On IG
Enabler Behavior? Netizens Call Out Dani Barretto On *Cheering* For Alex Gonzaga's Act
Ivana Alawi Just Got A *Low-Key* Underboob Tattoo, And We're Here For It