At least half of women who go through a pregnancy get stretch marks. Not only are those tiger stripes normal, they're incredibly beautiful. And new mom Kylie Padilla knows this. 
In July 2017, while she was still pregnant with Baby Alas, Kylie posted a photo revealing her love lines:
The Internet praised her for not hiding her stretch marks. Instagram user althearhea commented, "Love that you flaunt your body that way and proud of your tiger prints. Those are reminder of our sacrifice as mother.. congratulations Kylie and Aljur.."
Now that she's given birth, people have been asking Kylie about what she's doing to get rid of them, to which she responded in an Instagram story: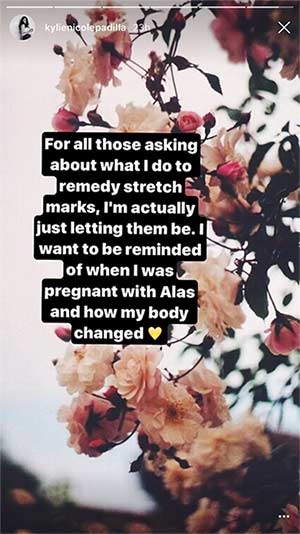 Good for you, Kylie!
Follow Ysa on Instagram. 
Continue reading below ↓
Recommended Videos