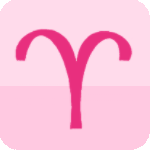 ARIES

With Aries:
There's a tendency toward selfish love. You're both jealous creatures, so there may be quite a number of occasions wherein insecurity shows itself. There's bound to be a lot of passion and vocal declarations of love, but also many incidents of explosive tempers and bossiness. There may be constant cases of "whose needs come first," and the two of you may have childish outbursts if your wants aren't met. If you two can learn to give unselfishly, you sexual union can almost be described as a heavenly blend of soul-mates.

With Taurus:
Taurus will definitely have loads of tolerance and patience for you, as you love freedom and social contact, but watch for Taurus' possessiveness. There won't be any problems of jealousy, but you may find Taurus to be too old-fashioned and not adventurous enough. Wait a while. You may yet to see his sweet and romantic side, especially if love continues to blossom in the relationship. The problems may lie in the fact that Taurus is so fixed in his ways. He may need to learn to adapt to your way of life instead of the other way around, and you'll know just how hard that can be when Taurus shows his infamous stubborn side.

With Gemini:
You may have to be tolerant of Gemini's lack of self-control and charm, which can sometimes border on shameless flirting. You two will be a very talkative pair, from morning until dawn. Gemini tends to have a cold, sarcastic streak, however, which could cause some verbal friction between you. Gemini isn't the jealous type, but you may wish he would be, even just a little. On good days, Gemini is a lovely poet at heart, which could very well stir the romantic in you. As a couple, get ready to always be late for parties.

With Cancer:
Cancer is ultra-sensitive when it comes to your truthful declarations. It may be good to curb your impulsive behavior to get this shy creature to come out of its shell. Cancer's bouts of depression can become contagious, and this may be a sad state for a fiery individual such as yourself. However, Cancer's humor may be hilarious and equally contagious. There's always a 50/50 chance for rain or shine in this pairing. It may be best to focus on the positive aspects instead of the negative to really appreciate being in this emotional relationship.

With Leo:
This may be a very romantic and dramatic union of fiery souls. Although there is much warm affection and the sexual chemistry in the bedroom can turn piping hot, there is also a tendency for frequent emotional storms due to pride and the usual "who's the boss?" problem. While Leo desires to protect and shelter, you would rather be independent and do the conquering instead. Leo is an extremely jealous individual, so angry sparks may fly if you have a very extensive social life, and vice versa.

With Virgo:
Virgo adores perfection, so anything in need of repair, he will love fixing. But if Virgo attempts to change and mold you into something you're not, you may indignantly shake your head and think of it as a challenge to your independence and individuality. And that's when Virgo's sarcasm and criticisms come in to make all the storm clouds appear in the relationship. More thunder and lightning may occur when you two start bickering on who's right or wrong. If you two work together on a mutual goal, especially concerning service to others, your relationship may have a much more harmonious blend.

With Libra:
This may be a case of opposites attract. The sexual chemistry is sizzling, especially with opposite genders. But your impatience may confuse and make Libra disoriented. Librans like to take their time on decision-making and balancing their scales, but you, on the other hand, want things done now. When the quarreling starts, it's actually a good sign when you two raise your voices. It means you feel passion for one another, and all may be forgiven after you two let it all out. Aloofness between you, however, may actually be a sign that the relationship is in a troubled state. This is definitely not a peaceful pairing, as there's always something going on.

With Scorpio:
Romance between you may be quite exhausting. The sexual rapport between you will be intense. It may be so intense that it could squeeze the very last drop of energy from you, and that doesn't even count Scorpio's extreme jealousy. You may have to respect Scorpio's quiet air of superiority, and it's not easy for you to always be polishing this deep, dark creature's power complex. One thing positive in this relationship is honesty. You'll always be honest with each other. Even with Scorpio's need for withdrawal and secrecy, lying will be rare.

With Sagittarius:
Both of you are deeply and warmly affectionate and passion is never lacking, but you may want more commitment and intensity, while Sagittarius has a more casual and detached approach in relationships. This may make you have doubts and insecurities, which may stifle Sag's sense of freedom. A great thing about this optimistic and open-hearted relationship is there's never a dull moment. Boredom may be an alien thing in this pairing.

With Capricorn:
Capricorn is a shy and lonely individual with many insecurities. You may become Capricorn's sunshine that he can't live without. While you're being your usual social self, Cappy may resent the fact that you've left him all alone. Money squabbles may be likely, especially when you believe that money should be spent, and Cappy believes that money should be saved. Sexually, you may have to initiate the first move, as it takes a whole lot of fire to stir earth's passions.

With Aquarius:
This may be quite a competitive pairing. Both of you are equally rebellious, independent and individualistic. You usually play all games to win, but Aquarius doesn't like these kinds of games wherein you just have to win all the time. You may both be impatient with one another, resulting in accusations. You'll want his full commitment, but Aquarius may be more concerned about the whole human race. However, you'll love this person's kindness and humor, even though he can be cruelly aloof, unpredictable, and sexually detached.

With Pisces:
This is a sensitive and emotional pairing with many ups and down. You are a decisive go-getter, while Pisces is a rather dreamy soul with a laidback and fickle mind. However, both of you can come up with such admirable and idealistic goals. The problem is getting these goals to become reality. Pisces often lives in a fantasy world, so speaking the whole truth in situations can sometimes seem foreign to him, which may infuriate you. You dislike lying, while Pisces has a habit of being vague by telling incomplete stories. Sexually, there's a high possibility for the two of you to have a sadistic-masochistic relationship.

[nextpage]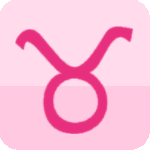 TAURUS

With Aries:
You'll definitely have loads of tolerance and patience for Aries, but your possessive streak may appear when he stays with others too long. Aries is quite a headstrong and impulsive individual, and you may feel like you're handling a wild and beautiful animal. If you try putting this creature in a cage and start controlling his funds, lifestyle and eating habits, then that's when the trouble starts. You like things peaceful and slow, he likes things fast-paced and exciting. Fortunately, with this pairing, any problems you two face together may be solved in the bedroom with physical intimacy. Now that's a definite plus.

With Taurus:
You two have very much in common: practicality, a love of nature and the countryside, and stubbornness. If you two happen not to agree on something, none of you will budge an inch and there could be conflict. But the sexual chemistry between you is powerful. There may be a lot of physical contact, sensual, earthy pleasure, and there won't be any scrimping on the lovey-dovey talk.

With Gemini:
You may need infinite patience to put up with this restless character's spontaneity. You like things comfortable and secure, but Gemini likes tossing a coin and letting it decide which path to take for a dash of adventure. Although you're both great romantics, there may be many unpredictable changes sexually, which you don't particularly like. You like stability and complete sensual satisfaction, while Gemini is casual and a daydreamer. Gemini, with all his charm and changeability, won't like being tied down. He views life as an amusement park, and it may be up to you to join him on those roller-coaster and carousel rides to make the relationship work.

With Cancer:
There may be much humor and laughter in this pairing, especially when Cancer is in a good mood and his funny bone is tickled. You may be like a big, strong sturdy rock for Cancer to hold on to, which is a real positive plus. However, more often than not, you may need constant patience with this often fussy and emotional character. Being someone's security blanket can only go so far. You can't keep holding his hand every time a problem pops up. You may need to have a maternal side and be a skilled cook to thoroughly impress Cancer, but you can manage that with little trouble. Sexually, you are both affectionate and tender. There's definitely a perfect, comfortable blend in the bedroom.

With Leo:
There may be different likes and dislikes between you two. Whether it's your taste in music, fashion or lifestyle, there may be a slight clash somewhere in that area of your relationship. Leo likes things loud and flashy, so he might turn up the volume of a stereo way too loud for you to sit idly by. You like music too, but you like soft, smooth blends that calm the spirit and soothe the soul. You like things peaceful, and life with a Leo may be far from that, especially when Leo wants to conquer and rule the relationship, and he usually lets words speak louder than actions. However, there is definitely much loyalty and deep devotion in this pairing, and there's no lack of affection and sexual expression in the bedroom.

With Virgo:
As beautiful and desirable as you are, you may have to bear the fact that seductive advances don't work on this so-called straight-laced individual. However, there is much mutual understanding between you. You both view life in a similar fashion: with sensibility, practicality, and sympathy. Money will rarely be a problem. The troubles may come when Virgo makes things complicated by being sarcastic and a fussy perfectionist. He may criticize anything, from your personal style to your cooking, and this won't make you a happy camper. Still, with your patience, you'll be able to handle it, especially when you're both a quiet, soothing comfort to one another, even sexually.

With Libra:
You're both a comfort to have around when events turn rough. You'll both know the right things to say to each other, you're both artsy, it's almost...perfect. Being in the arms of a Libra may make you feel all warm and fuzzy inside. The troubles may come, however, when Libra's social life interferes with your togetherness and then you both start playing the blame game. The great thing about this pairing, however, is that squabbles may turn immediately into reconciliations, as you both love each other's smiles and long for each other's embrace.

With Scorpio:
This is usually not a love-at-first-sight vibration, as you can become pretty wary of Scorpio's dark, mysterious and dangerous aura. However, if you're one of those Taureans who crave a little bit of excitement, you may be drawn to this deep creature's sexiness. Jealousy and intense emotions from Scorpio may be a real handful and could exhaust you, although he'll be utterly flattered by your possessiveness. You both know what the other wants and needs, so sexual fulfillment may be easily achieved.

With Sagittarius:
At times, this can become a comedy of errors pairing, especially if one of you laughs at the wrong thing at the wrong time. If one of you ends up laughing at the other, happy smiles may initially fade. Sagittarius often has a habit of putting his foot in his mouth, and you usually like the slapstick kind of humor. While Sagittarius likes to roam free, rescuing the underdog and being a clown, you like the security and comforts of home and your own devices. Waiting around for this creature to reappear at your doorstep may take ages. You can wait, but you may say, "Is it worth it?" Mentally, you're not quite in tune. But sexually, you can grab this slapdash creature by the heart with your earthy physical passion.

With Capricorn:
You two, upon first meeting, may feel an intense, unforgettable kind of magnetism between you. However, being the two practical earth signs that you are, you may not believe it to be a fated meeting or "love at first sight," and you two may go your merry ways, denying the fact that there was any attraction at all. When you two finally get together, there may be frequent separations beyond your control, even when you long for each other terribly. Sexually, you two are so much alike. But despite Capricorn's lack of subtlety in the bedroom, there is plenty of chemistry and a sense of security when you are wrapped in one other's arms. The bond and devotion you share is solid and tight, even with all the trials in this relationship.

With Aquarius:
In a romantic relationship, you long for stability and a long-lasting, romantic love. But Aquarius, on the other hand, may look at you as a buddy to hang around with, even if the sexual attraction is strong. If you're very much in love with this unpredictable person, it could break your heart to know that he likes things casual and detached. Sexually, you may have to arm yourself with your infinite patience and be the one to chase after this mad character. You may have to be prepared for anything crazy and sometimes downright disturbing.

With Pisces:
There may be quite a moody blend to this pairing, as you're both subject to brooding and moping, especially when life turns rough. Pisces may always have that rather vague look in his eyes, so it may not do any good to rely on him to give you some wise advice or comfort. The thing that may annoy you, however, is while you have the memory of an elephant, Pisces has those certain dreamy states wherein he tends to forget everything. Sexually, you two are well-suited, as you can relate to each other well with the sensuality and romance.
[nextpage]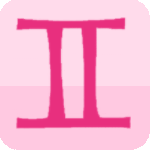 GEMINI

With Aries:
You two will be a very talkative pair, from morning until dawn. Aries may have that rather jealous streak that may make you want to run away, however. The good thing about this headstrong person is he may be happy to give you the freedom you so dearly love, so you won't have any problems if you have a desire to attend parties or join social circles. Sexually, you two may ignite flames of unbridled passion during your mating. Your creative ideas and games in the bedroom may bring countless exciting nights, and Aries may just be the one to inspire you to come up with more.

With Taurus:
You may definitely love this person's hard-rock stability. He may seem like someone you can rest your head on when you're feeling weary from all your spontaneous, changeable excursions. But when you bring up a topic and try to converse with this sturdy creature, it may frustrate you when he always replies with a simple, "Hmm." It may cause you to search elsewhere for some intellectual stimulation. Taurus' possessiveness can give you the willies and may make you hurriedly float away from hisgrasp.

With Gemini:
This may be a very exciting pairing. But even though you're very much alike and in love, you tend to hide truths from one another. You both like to talk in riddles, and sometimes you both never have the urge to ask each other what's wrong. Being in a relationship with another Gemini may give you a lot of space and plenty of intellectual conversations, but it isn't likely to be the kind of deep, passionate relationship that most lovers share. It more or less would likely be an open relationship wherein flirting with others is acceptable. Still, you two may find romantic bliss in each other's company.

With Cancer:
As Cancer is a very emotional and insecure sort of individual, sometimes you may fail to comprehend the sting of resentful tears in Cancer's eyes when you've stayed up late at a party or went to a friend's house for a visit. Cancer may become absolutely clingy and snappy, especially if you go out to play without him. Sexually, there's a rather dreamy, mystical blend between you two. Imagine unicorns and fairies prancing about in a fantasy setting. This can actually be a magical pairing for as long as you can tolerate Cancer's mood swings and neediness, and if Cancer can adapt to your changeability and need for excitement.

With Leo:
The first meeting between you two may be quite dramatic. Leo, usually a know-it-all, may have many lessons to teach you, but he may erupt in anger if you don't pay attention and you show your nonchalance. You may try to upstage each other in the communication department, but you'll be sure that conversations between you two will be never be boring, never mind the sarcasm. Together, you are a formidable pair against the world, as you are protective of one another and willing to fight to defend each other. Love may turn quite deep with this pairing, as long as romantic affection never runs dry and Leo understands where you're coming from.

With Virgo:
Virgo may grumble constantly about your frequent escapades. This methodical creature can become bitingly sarcastic at times, and you may not be able to stand being talked to like that. You two may never be able to uncover each other's deep, dark secrets, even if you've been living together for a long time. You like the fun of guessing games, and he likes to keep a hidden part of himself hidden. You may try to analyze and decipher each other for a lifetime, but you still may end up with no clues. One thing's for sure: Virgo's excessive practicality may be the main culprit behind arguments between you. Sexually, you two may need to find a balance, as clashes due to your temperaments and lifestyles are definitely not a romantic mood-maker in the bedroom.

With Libra:
You two are so much alike, and this is what creates harmony in your relationship. But in the long run, familiarity may breed contempt. You can turn bitingly sarcastic in times of crisis, while Libra can turn cold, aloof, and judgmental when things don't go his way. However, most of the time, you two are quite a jolly pair, as Libra is a serene presence that can soothe your irritability, while you can help Libra find inspiration in times of creative surges. Sexually, you two are a lovely couple, with intellectual rapport and a delightful give-and-take attitude. Fulfillment may feel like being in tranquil waters: peaceful and relaxing.

With Scorpio:
Scorpio and the word 'permanent' usually go hand-in-hand, while you and the word 'change' may be synonymous. You two are so different, and yet you find each other so intriguing. It may spook you, however, to know that whatever intellectual riddle you throw at him to hide whatever you wish to hide may be decoded almost immediately. But even with Scorpio's cool, calculating, and hard exterior, and your quick wit and bright-eyed intellect, you may both be surprised to learn that you both actually share soft hearts capable of romance. Both your moodiness and your constant game of tag may have you two clashing now and then, but if you both learn to be tolerant of each other, this relationship can work.

With Sagittarius:
Sagittarius is an optimistic individual that is incredibly honest and sincere, but with your mischievous streak, you may get the urge to tease him every so often. However, your enjoyment may be cut short when Sagittarius turns on the frankness, just like truth serum. And this may put both of you in a state of irritability and confusion. On the plus side, this may actually be a fun pairing for adventure and all sorts of exciting escapades. You can be the very ideal lover that Sagittarius dreams of every night, as you have the ability to change and mold yourself in any way you want. Body language may never be lacking, so sexually, there's plenty of romantic chemistry, aside from mutual intellectual rapport and a love for music and the arts.

With Capricorn:
There may be a clash of views and opinions in this relationship. You both like the value of money, but you like to spend it for comfort, while he likes to save it for comfort. But even with the differences, Capricorn may be happy to please you in whatever way he can, which ironically can make you uneasy. This dependable character may shower you with devotion, but commitment can make you nervous somehow. Luckily, your viewpoints on sexual matters may be similar, but you may have to teach Capricorn a little more magic in the bedroom.

With Aquarius:
You may like Aquarius' unpredictability and quirkiness, since they're very much like your own. But any pranks you've played on former lovers won't work with this particular individual. You may even get a dose of your own medicine! One thing about this relationship that you'll love: it's never boring. There may be constant changes here, there, everywhere! The problem is Aquarius is a little bit too set in his ways than you are. You two are more in tune mentally than you are physically, but somehow, you two find much more pleasure in intellectual pursuits together.

With Pisces:
There may be a lot of sensitivity and jealousy from Pisces, especially due to your amiable and gregarious manner with people. Pisces may have that certain hazy depth in his eyes that you may want to penetrate. Problems may occur in your career and maybe even relatives or antagonistic "friends." Your lines of work may be completely different. This pairing may have much tension in those areas. Sexually, Pisces can make you feel smothered. You may need constant breaths of fresh air, as Pisces' tight and loving embraces tend to become stifling. If you two work really hard by trying to see through each other's eyes, you two can find contentment and fulfillment in your lovemaking and also the relationship itself.
[nextpage]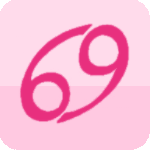 CANCER

With Aries:
Aries, being a self-indulgent creature, may fail to comprehend your sensitive feelings, even though he thinks you're quite an appealing creature. There's always a 50/50 chance for rain or shine in this pairing. Usually quarrels start due to money, since Aries is extravagant while you're thrifty. Sexually, however, it may be a dreamy blend of idealism. But it can only go so far. After a while, you may stop playing the idealism game and focus on more realistic matters, while Aries wants to stay in the fantasy world.

With Taurus:
There may be much humor and laughter in this pairing, especially when you're in a good mood and his funny bone is tickled. Taurus is like a big, strong sturdy rock for you to hold on to, which is a real positive plus. However, Taurus usually doesn't know what to say or doesn't understand when or why you have your emotional moods. Sexually, you are both affectionate and tender. There's definitely a perfect, comfortable blend in the bedroom.

With Gemini:
Gemini may be too quick-witted and socially active for you to really comprehend. This mercurial creature is not the type to hold your hand all the time while you combat your moods. Sexually, there's a rather dreamy, mystical blend between you two. Imagine unicorns and fairies prancing about in a fantasy setting. This can actually be a magical pairing for as long as you can tolerate Gemini's changeability and need for excitement.

With Cancer:
Marriage is usually quick with you two, even if you've only known each other for a short time. You two love the comforts of home, security, and finances. Problems start usually when the two of you get into your moods at the same time. Even though you love each other, you two can turn snappish with one another and may even complain about the minor things, like food, the furniture, etc. You may both need to call on your great powers of intuition to understand where you both are coming from sexually. There may be a lot of negative hide-and-seek when it comes to sex. Sometimes one of you can feel hidden hurt and resentment when the other doesn't come to bed, only to find out that he was fixing something in the house. There may be too much suspicion, jealousy, possessiveness, and tears in this relationship, but one thing you can count on: you'll never let go of each other.

With Leo:
This person is quite an egocentric individual. You may have to tolerate his constant basking under the spotlight, even while you're suffering from your moods of sadness or depression. You may need to open up more, so Leo knows how you feel, but even so, Leo may turn perplexed and confused. Sexually, it's a very good pairing, as the sexual chemistry between you surprisingly never gets old. This relationship often brings a lot of tears, but tears of joy are also a big possibility.

With Virgo:
At first, Virgo may be a soothing balm for hurt feelings and emotional mood swings. After a while, however, Virgo's critical nature may disorient you and make you retreat into your safe shell of secrets. Sexually, you're affectionate and loving, while Virgo is cool and analytical. But surprisingly, it can work, as you two may have some sort of hand-fitting-in-glove kind of mating wherein you just fit so perfectly together. Both of you may need the extra power of intuition to really grasp each other's wants and needs.

With Libra:
There may be quite a few squabbles in the leadership department of this relationship. But if you play your cards right, Libra may concede defeat. The two of you like peaceful surroundings, so a quiet place where you two can just be yourselves is great for your equilibrium. But Libra is a social creature, so that quiet little getaway may make him want to escape from time to time. Libra is freedom-loving, while you are possessive. This pairing usually has too much of something, anything, and this can exhaust both of you. Sexually, Libra's touches are feather-light, while yours are grasping, clinging, needy. If Libra knows how to fulfill and satisfy you, your union may have that heavenly feeling, angels singing included.

With Scorpio:
Both of you are quite enigmatic, which thrills the socks off of you two! There need not be any verbal declarations, as both your sensitive, intuitive powers are quite strong. It's like you two can read each other's minds! You may have to call on patience, however, when you and Scorpio get into your dark moods at the same time. While you need someone soothing to comfort you with your 'misery loves company' approach, Scorpio, on the other hand, doesn't want his solitude disturbed. Emotionally, you two are rather alike, with your suspicious, jealous, and possessive natures, which could cause conflict if they're brought out in an intense and extreme way. Sexually, the Scorpio isn't one to recite poetry or romantic verses, and you may need constant reassurance now and then. You may have to be contented with unspoken words of love during your union.

With Sagittarius:
Your sensitive nature may be too fragile for the Archer's blunt speech. Still, you may be strangely comforted by Sagittarius' humor and flattered at his many questions and praises. Later, however, those curious questions may feel like prying to you. Sagittarius can get familiar too quickly for your taste, but time may make you trust this optimistic creature. Surprisingly, this pairing can work, especially when Sagittarius loves reciting poetry and all sorts of love declarations. It stirs your romantic soul. If you're able to give Sagittarius enough freedom, space, and room to breathe, you two may be able to sustain an affectionate and lasting relationship.

With Capricorn:
With your many needs, Capricorn may be able to provide most of them. But there may be a bit of tension when it comes to dominance. If you really love this ambitious individual, you may let him take the reins in the relationship. You two can quarrel over the most minor things. Capricorn will be very patient when it comes to your moods, however, which is a good thing. Sexually, there may be a bit of adjustment needed. Just like ballroom dancing, you may have to let Capricorn take the lead and you'll have to follow with softness and grace, so you don't hurt yourself.

With Aquarius:
This may be a frustrating pairing, especially when Aquarius disappears from sight and you have to wait for an eternity for him to return. You like the comforts of home, but you may have to leave it every so often if you want to stay by Aquarius' side. And there's no way to change Aquarius once he sets his mind on something. The unpredictable, peculiar side of Aquarius may stir some bubbles of laughter within you, and that's always a good sign. Sexually, the attraction is strong, but the usual problem in the bedroom is who takes the lead. Aquarius likes to experiment, while you like things classically romantic. You two may have to make a compromise.

With Pisces:
There is much sympathy and affection in this pairing. Pisces will be more than willing to lend you an ear to listen to your woes and also a shoulder to cry on. You both are very sensitive to each other's feelings and needs. But conflict may occur when one or both of you don't live up to the other's expectations. Pisces can turn dreamy and forgetful, and it may frustrate you when he forgets an important date or anniversary. Resentment may take over and it may definitely create storms in your perfect little paradise of tranquility. Sexually, however, there is a feeling of deep love and a mutual understanding of what you both want and need.
[nextpage]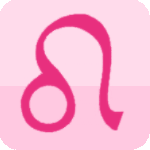 LEO

With Aries:
This may be a very romantic and dramatic union of fiery souls. Although there is much warm affection and the sexual chemistry in the bedroom can turn piping hot, there is also a tendency for frequent emotional storms due to pride and the usual "who's the boss?" problem. While you desire to protect and shelter, Aries would rather be independent and do the conquering instead. You are both extremely jealous individuals, so angry sparks may fly if you both have very extensive social lives.

With Taurus:
There may be different likes and dislikes between you two. Whether it's your taste in music, fashion or lifestyle, there may be a slight clash somewhere in that area of your relationship, although you both like big and expensive gadgets. You like flashy things and making statements, while Taurus likes things peaceful. However, there is definitely much loyalty and deep devotion in this pairing, and there's no lack of affection and sexual expression in the bedroom.

With Gemini:
The first meeting between you two may be quite dramatic. You may have many lessons to teach Gemini, but he/she may only listen with half an ear. You may try to upstage each other in the communications department, but you'll be sure that conversations between you two will be never be boring, never mind the sarcasm. Together, you are a formidable pair against the world, as you are protective of one another and willing to fight to defend each other. Love may turn quite deep with this pairing, as long as romantic affection never runs dry and you both understand where each of you are coming from.

With Cancer:
You may have to tolerate Cancer's constant moods of sadness or depression, which may put a damper on your sunny disposition. You'll try your best to make Cancer feel better, but you may turn perplexed and confused when he/she withdraws into his/her shell and refuses to come out. Sexually, it's a very good pairing, as the sexual chemistry between you surprisingly never gets old. This relationship often brings a lot of tears, but tears of joy are also a big possibility.

With Leo:
Upstaging each other may become an everyday ritual if you don't learn to curb your competitive spirits. Even the age-old 'who makes more money in the relationship' may become an issue. But if you two love each other, you may learn to let go of the desire of wanting to win all the time and unselfishly give the spot on stage to your other half. There may be a high possibility of disappointments, as you two like putting each other on pedestals, which may also be synonymous with 'prison'. Sexually, if you two are having those competitive quarrels, you may both turn on the ice instead of the fire, and this could seriously mar the relationship. Magic and passion may project themselves effortlessly if you two really love each other, and those little cutthroat contests won't mean a thing.

With Virgo:
As long as Virgo can provide you with the affection and attention you require, this pairing may actually be a beautiful blend of consideration and warmth. You may have to meet Virgo halfway as well, however. Health topics may play an important role between you two, and you may both follow a certain regimen or two. Sexually, you two may need to have both mental and emotional rapport for there to be chemistry. Without them, there may be little response and little attraction. With Virgo's quiet manner, it may be up to you to brighten your relationship with sunshine and the tricks up your sleeve.

With Libra:
Libra is a charming creature, but also quite a flirtatious social butterfly. You may turn jealous when Libra puts his/her smile to work on all kinds of people, but Libra can't quite understand why and may think it's unfair of you. But you'll definitely love all the gifts and praises Libra has to give. Sexually, it may be a thrilling, exhilarating experience. Every intimate moment brings you closer to one another. You two will definitely cherish each other.

With Scorpio:
This may not be a very harmonious pairing, but with great effort it can work. The first clash may be over money. You like to spend it on lavish items, while Scorpio likes to control your spending, not the other way around. Manipulation of money may be an issue and who handles it. Another clash may be about your popularity. Scorpio is intensely jealous and possessive. He/she may literally chain you to the bed if you frequently party too often and socialize with people that admire you. But the positive thing about this relationship is both your fierce and steadfast loyalty to one another. If you can both ease up on the competitiveness, the relationship can be all about passion and love.

With Sagittarius:
This pairing may often be described as "the royal and the court jester". You are the royal and Sagittarius is the jester. With your regal manner, it may come as a surprise when Sagittarius steps into your life with an innocent grin and a sense of humor. Sagittarius is a clown that can make you laugh and wave your worries away. You both like adventure, parties and gambling, and you two are also a bit dramatic. Sexually, your chemistry is glorious and colorful, but if Sagittarius pulls off that unbridled honesty at the wrong time, your fire could turn into ice. Still, it may be difficult to remain angry at Sagittarius, especially when you two are in love.

With Capricorn:
Often when Capricorn and Leo get together in a romantic relationship, it puzzles friends and family. Capricorn is conservative and straight-laced, while you are extravagant and bold. However, it seems this pairing can actually work, especially when Capricorn can provide all the necessary things that make you happy. And Capricorn does his/her very best to keep the love of his/her life happy, especially materially. Cappy can turn into a prison warden, however, if you like to party too much. Sexually, there is depth and sensuality in your union. You two are actually well-matched, as long as selfishness and taking each other for granted don't take over.

With Aquarius:
Your initial reaction to this unpredictable and dynamic creature is a powerful jolt of electricity. Love at first sight, perhaps? You two may be drawn together like a magnet, and even Aquarius may be puzzled at just how strong your attraction is to one another. However, as time goes by, there may be constant clashes of envy due to the success of one of you. Competitiveness can take over, resulting in you turning into rivals instead of lovers. It may be you who'll have to give in, as anything emotional like apologizing and romantic declarations may be foreign and embarrassing to Aquarius. As long as you two make compromises and understand what makes each other tick, this pairing can work, even when things turn absolutely crazy.

With Pisces:
Pisces has the ability to melt your heart when you two first meet, as he/she's sensitive to your feelings and is willing to listen to whatever you have to say. There may be a lot of romantic excursions with this pairing. Wining, dining, dancing and plenty of tasteful presents may be in store, and you'll definitely love that. But the problem in your relationship may be that Pisces may not be too open or honest, and you may become suspicious and unduly jealous due to the fact that he/she is hiding something. This gentle creature may be quite secretive. You may have to count the blessings instead of the negative aspects of this relationship. Compassion and a little bit of empathy may be required to fully love a Pisces.


[nextpage]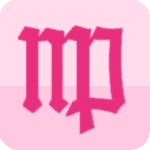 VIRGO

With Aries:
You adore perfection, so anything in need of repair you will love fixing. But Aries may indignantly shake his/her head when you try fixing the problems in his/her life. Aries may think of it as a challenge to his/her independence and individuality. And that's when storm clouds appear in the relationship. More thunder and lightning may occur when you two start bickering on who's right or wrong, and you may not be able to stop your sarcasm. If you two work together on a mutual goal, especially concerning service to others, your relationship may have a much more harmonious blend.

With Taurus:
There is much mutual understanding between you. You both view life in a similar fashion: with sensibility, practicality and sympathy. Money will rarely be a problem. The troubles may come when Taurus' stubbornness gets in the way. He/she may not be open to suggestions and advice from you. Still, you have more things in common than not, so you'll be able to handle this relationship with little problem, especially when you're both a quiet, soothing comfort to one another, even sexually.

With Gemini:
You may not particularly like Gemini's frequent escapades. You two can become bitingly sarcastic at times, especially when Gemini likes to pull pranks and mischievous tricks, and you don't particularly like being teased too much. You two may never be able to uncover each other's deep, dark secrets even if you've been living together for a long time. You may try to analyze and decipher each other for a lifetime, but you still may end up with no clues. Sexually, you two may need to find a balance, as clashes due to your temperaments and lifestyles are definitely not a romantic mood-maker in the bedroom.

With Cancer:
At first, Cancer may be sympathetic and responsive, understanding your secret fears and agreeing on your viewpoints on money. After a while, however, Cancer's intense mood swings may turn you quite critical. Sexually, you're cool and analytical, while Cancer is affectionate and loving. But surprisingly, it can work, as you two may have some sort of hand-fitting-in-glove kind of mating wherein you just fit so perfectly together. Both of you may need the extra power of intuition to really grasp each other's wants and needs.

With Leo:
As long as Leo can keep the expenses and messes in check, this pairing may actually be a beautiful blend of consideration and warmth. Health topics may play an important role between you two, and you may both follow a certain regimen or two. Sexually, you two may need to have both mental and emotional rapport for there to be chemistry. Without them, there may be little response and little attraction. With Leo's majestic and bold manner, it may be up to you to show him/her how to quietly view the simplicity of life and also the beauty of cleanliness. You two may be able to teach each other many things.

With Virgo:
There may be a lot of intellectual rapport between you, as you two are so much alike. Just one look into each other's eyes and you may already be able to tell what the other is thinking. Sexually, you two have a mutual understanding of what you both want and need. Vulgarity upsets the both of you. The trouble in this pairing may be about admitting mistakes and flaws. You are both slightly embarrassed and self-critical at apologizing and admitting you're wrong. If you two can learn to accept each other's mistakes and even accept yourselves for not being perfect, you two may find more harmony in this relationship.

With Libra:
This pairing actually has a chance for a lovely blend of consideration, tenderness and genuine love. Libra will be most optimistic and touchingly happy in this relationship, especially with your deep devotion. But Libra may rely on you too much to get him/her out of scrapes every once in a while and take you for granted. It may be imperative to tell your Libran lover that you're not his/her servant; you're equal partners. Sexually, there is a rather quiet contentment and fulfillment in your lovemaking. This relationship brings a peaceful kind of passion to you two, like a beautiful, steady roaring waterfall.

With Scorpio:
You two make a rather shy pair. In private, however, you two comfort each other and soften your hard exteriors. Scorpio has enigmatic moods that can turn dark, but you can handle anything that's thrown at you, especially from this mysterious creature. As long as you can both bite back your sarcasm and let go of those fears and insecurities, you both can find that certain positive magic in your relationship. Sexually, Scorpio is intensely passionate, but also secretive, jealous and possessive. You may have to stop thinking of all those imperfections and flaws all the time in order to just enjoy the erotic pleasures of lovemaking Scorpio brings. Loving each other just the way you are may bring this relationship much joy.

With Sagittarius:
This may be a challenging pairing, especially with your self-criticism and Sagittarius' extreme honesty. Sagittarius always has a tendency to put his/her foot in his mouth and it's usually at the wrong time. Another thing is your fondness for tidiness, while Sagittarius has a knack for leaving the house a mess. Fortunately, communication may be free-flowing in this relationship, even with Sagittarius' blunt speech and your tendency to be critical. You two may mope for a while, but you two may be able to regain that wonderful rapport once again if you learn to understand that Sagittarius means no malice with his/her frankness.

With Capricorn:
You two may be quite the conservative couple, but you two communicate beautifully. Marriage between you two may be immediate, even if you've just met. The sexual chemistry may actually be powerful, Quarrels may arise, however, when Capricorn's family starts interfering with your love life and Cappy may take their side. Cappy's taking you for granted and refusal to budge may make you quite irritable and resentful, causing you to take a leave of absence from Capricorn. But it won't last long. Work may sometimes get in the way of pleasure as well, but you two can provide whatever the other needs with much devotion and loyalty.

With Aquarius:
Aquarius likes teasing, but you definitely don't like being the subject of that teasing. Aquarius is unpredictable and can get pretty crazy. You like things planned and organized. There are times when you like surprises, especially when they're tasteful and pleasant, but Aquarius has a way of turning things rather chaotic. Fortunately, in the bedroom, surprises are always pleasant and rewarding with you two, sexually. The one thing you two better watch out for in this relationship, however, is boredom. When Aquarius is left to his/her own devices and stays away for long periods, you could yawn coldly and look elsewhere. In this relationship, absence doesn't make the heart grow fonder.

With Pisces:
Health, fitness or a change in lifestyle may play an important role in you two meeting. Your initial reactions would be awe, as for you it's so difficult to find another human being that can listen to your quirks. Sexually, you two share a natural empathy. Even if you two are new to the relationship, it may feel like you were destined, long-time lovers since the beginning. You two will enjoy talking and doing many activities together, from art to travel. You may have to be the sensible one and in charge of the finances, however, as Pisces has a tendency to splurge.


[nextpage]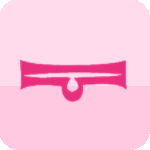 LIBRA

With Aries:
This may be a case of opposites attract. The sexual chemistry is sizzling, especially with opposite genders. But Aries' impatience may confuse you and make you disoriented. You like to take your time on decision-making and balancing your scales, while Aries, on the other hand, wants things done now. When the quarreling starts, it's actually a good sign when you two raise your voices. It means you feel passion for one another, and all may be forgiven after you two let it all out. Aloofness between you, however, may actually be a sign that the relationship is in a troubled state. This is definitely not a peaceful pairing, as there's always something going on.

With Taurus:
You're both a comfort to have around when events turn rough. You'll both know the right things to say to each other, you're both arty, it's almost...perfect. Being in the arms of a Taurus may make you feel all warm and fuzzy inside. The troubles may come, however, when Taurus' possessiveness gets in the way of your social life and then you both start playing the blame game. The great thing about this pairing, however, is that squabbles may turn immediately into reconciliations, as you both love each other's smiles and long for each other's embrace.

With Gemini:
You two are so much alike, and this is what creates harmony in your relationship. But in the long run, familiarity may breed contempt. You can turn cold and aloof when Gemini turns bitingly sarcastic in times of crisis and things don't go your ways. However, most of the time, you two are quite a jolly pair, as you are a serene presence that can soothe Gemini's irritability, while Gemini can help you find inspiration in times of creative surges. Sexually, you two are a lovely couple, with intellectual rapport and a delightful give-and-take attitude. Fulfillment may feel like being in tranquil waters: peaceful and relaxing.

With Cancer:
There may be quite a few squabbles in the leadership department of this relationship. It may be up to you to give in to keep the peace. The two of you like peaceful surroundings, so a quiet place where you two can just be yourselves is great for your equilibrium. As you are a social creature, that quiet little getaway may stifle you and may make you want to escape from time to time. You are freedom-loving, while Cancer is possessive. This pairing usually has too much of something, anything, and this can exhaust the both of you. Sexually, your touches are feather-light, while Cancer's are grasping, clinging, needy. With effort, your union may have that heavenly feeling, angels singing included.

With Leo:
Leo is a magnanimous creature, but also quite a flirtatious social butterfly, so much like yourself. You may enjoy attending parties with your Leo lover, but pangs of jealous may occur between you when you both put your charming smiles to work on all kinds of people. Leo will definitely love all the gifts and praises you have to give, and he/she may shower you with affection and protectiveness in return. Sexually, it may be a thrilling, exhilarating experience. Every intimate moment brings you closer to one another. You two will definitely cherish each other.

With Virgo:
This pairing actually has a chance for a lovely blend of consideration, tenderness and genuine love. You will be most optimistic and touchingly happy in this relationship, especially with Virgo's deep devotion. Virgo may become a fussy nag, however, when you get out of the house too much, and you may have to put up with his/her constant criticisms. Sexually, there is a rather quiet contentment and fulfillment in your lovemaking. This relationship brings a peaceful kind of passion to you two, like a beautiful, steady roaring waterfall.

With Libra:
You two will have many discussions of all kinds and ranges of topics. Verbal communication is at its finest and classiest with this pairing. You'll encourage each other frequently, but you'll also have periods of indecisiveness and languid moments. You will have a fine, luxurious home filled with books and stylish furniture, and people may envy your lovey-dovey ways. When your Libran scales are dipping, however, you two can start bickering like children. Sexually, you two are well-matched, but you may find more chemistry in your intellectual rapport than with your physical passion.

With Scorpio:
The number one thing you two will have an issue with is money, especially if you two have tied the knot. You like to purchase beautiful things with money, while Scorpio likes to manipulate and control money, and he/she may even try controlling your spending. If you're the type of Libran that likes to socialize and party excessively, Scorpio's intense jealousy may rear its ugly head. Scorpio finds you irresistible and you find Scorpio sexy. Scorpio can fulfill every erotic wish and desire you've dreamed of, even if he/she's shy and quiet on the outside. Unfortunately, your energy levels may not always be in tune in the bedroom. Still, you two make quite a passionate couple, like Hades and Persephone.

With Sagittarius:
Sagittarius has a habit of always running off someplace where there's a lot of excitement. At first, you'll love tagging along with him/her, like a best buddy. But after a while, you may wonder if this happy-go-lucky character has any plans of settling down, or at least stay put to give you some tender loving affection. You may have to get off of your luxurious and comfortable nest and tag along with Sagittarius in order to win his/her heart. Jealousy may be common with this relationship, as you're both flirtatious and attractive. But this pairing is more likely to succeed than not, as Sagittarius can teach you many things, while you can be the soothing embrace he/she can run to.

With Capricorn:
You may tend to judge Capricorn too harshly as being not too exciting and stuffy. Capricorn can be pretty conservative, but watch him/her closely every once in a while for a heartwarming smile and spontaneous moment. There may be times Capricorn can take your breath away with a lavish gift. Security and being loved may be at their best. However, you may tend to get bored too easily when there's a lack of demonstrative affection and verbal declarations. You may have to be more flexible than usual in order for this relationship to work.

With Aquarius:
Your intellectual rapport will be sizzling, but emotions may be quite scattered in this relationship, very much like hurricanes and twisters. Quarrels over leadership may be likely. You may try to sweet-talk your way into getting what you want, but Aquarius may eventually see through that façade and not take things too lightly, even if he/she loves you and thinks you're the most beautiful person he/she's ever seen. The best ways to truly hold on to an elusive Aquarian is to, number one, never get in the way of his/her friendship with his/her buddies. And two, you may have to call on your flexibility and diplomatic ways and give him/her the leadership position in the relationship. You'll be able to enjoy this pairing much better, emotionally, mentally and physically, and without all those tornadoes.

With Pisces:
You two usually come together by means of some strange fate or incident. You may not be able to resist each other when you do get together, as you both share soft smiles and a love for the romantic and dreamy side of life. You also find each other extremely attractive. However, you're both indecisive about many things as well, whether you should marry or not, have children or not, or even continue the relationship or not. But you do have your differences, being you're more open than Pisces. Even so, you both won't be able to know what the other is thinking and you won't be able to delve into each other's deepest feelings. In the long run, you may slowly learn a little bit more about the other gradually, but you both need to stick around to find out.


[nextpage]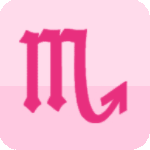 SCORPIO

With Aries:
Romance between you may be quite exhausting. The sexual rapport between you will be intense. It may be so intense that it could squeeze the very last drop of energy from Aries, and that's saying a lot, since Aries has oodles of energy. You may have to be patient with Aries' rebelliousness and arrogance, but you'll love his/her spunk and fiery attitude. One thing positive in this relationship is honesty. You'll always be honest with each other. Even with Scorpio's need for withdrawal and secrecy, lying will be rare.

With Taurus:
This is usually not a love-at-first-sight vibration, as Taurus can become pretty wary of your dark, mysterious and dangerous aura. However, Taurus may later be drawn to your sexiness. Jealousy and intense emotions from Scorpio may be a real handful and could exhaust you, although he/she'll be utterly flattered with your possessiveness. You both know what the other wants and needs, so sexual fulfillment may be easily achieved.

With Gemini:
You and the word 'permanent' usually go hand-in-hand, while Gemini and the word 'change' may be synonymous. You two are so different, and yet you find each other so intriguing. It may spook Gemini, however, to know that whatever intellectual riddle he/she at you to hide whatever may be decoded almost immediately. But even with your calculating facades, you may both be surprised to learn that you both actually share soft hearts capable of romance. Both your moodiness and your constant game of tag may have you two clashing now and then, but if you both learn to be tolerant of each other, this relationship can work.

With Cancer:
Both of you are quite enigmatic, which thrills the socks off of you two! There may not need to be any verbal declarations, as both your sensitive, intuitive powers are quite strong . It's like you two can read each other's minds! You may have to call on patience, however, when you and Cancer get into your dark moods at the same time. While Cancer needs someone soothing for comfort with a 'misery loves company' approach, you, on the other hand, don't want your solitude disturbed. Emotionally, you two are rather alike, with your suspicious, jealous and possessive natures, which could cause conflict if they're brought out in an intense and extreme way. Sexually, you're not one to recite poetry or romantic verses, and Cancer may need constant reassurance now and then. He/she may have to be contented with unspoken words of love during your union.

With Leo:
This may not be a very harmonious pairing, but with great effort it can work. The first clash may be over money. Leo likes to spend it on lavish items, while you like to control ir. Manipulation of money may be an issue and who handles it. Another clash may be about Leo's popularity. You are intensely jealous and possessive. You may literally chain Leo to the bed if he/she frequently parties too often. But the positive thing about this relationship is both your fierce and steadfast loyalty to one another. If you can both ease up on the competitiveness, the relationship can be all about passion and love.

With Virgo:
You two make a rather shy pair. In private, however, you two comfort each other and soften your hard exteriors. You have enigmatic moods that can turn dark, but Virgo can surprisingly handle it. As long as you can both bite back your sarcasm and let go of those fears and insecurities, you both can find that certain positive magic in your relationship. Sexually, you're intensely passionate, but also secretive, jealous and possessive. Virgo may have to stop thinking of all those imperfections and flaws all the time in order to just enjoy the erotic pleasures of lovemaking your bring. Loving each other just the way you are may bring this relationship much joy.

With Libra:
The number one thing you two will have an issue with is money, especially if you two have tied the knot. Libra likes to purchase beautiful things with money, Libra likes to manipulate and control money. If you're the type of Libran that likes to socialize and party excessively, Scorpio's intense jealousy may rear its ugly head. Scorpio finds you irresistible and you find Scorpio sexy. Scorpio can fulfill every erotic wish and desire you've dreamed of, even if he/she's shy and quiet on the outside. Unfortunately, your energy levels may not always be in tune in the bedroom. Still, you two make quite a passionate couple, like Hades and Persephone.

With Scorpio:
This is a very intense pairing with the keyword 'permanence.' Everything you do together will be permanent or for keeps. Loyalty for the both of you is sacred. There is definitely lots of passion, passion, passion in this relationship. The problem is both your tendencies to be secretive. And this may become a nasty chain of events. When one of you is keeping a secret, the other will know. But if one of you decides not to reveal it, the other will feel hurt and resentful, followed by the infamous Scorpio vengeance, and then it becomes a vicious circle. You two may have to focus on the love in the relationship rather than those blasted secrets. And the love you two share can't be broken by anything or anyone.

With Sagittarius:
You two share a love of animals, religion and philosophy. You two may not run out of things to say to one another, which is good, as they're perfect icebreakers especially when you turn rather thoughtful and withdrawn. But when Sagittarius starts his/her habit of being blunt and tactless, your sensitive nature can get bruised, and you may think, "Two can play that game." Your pleasant discussions may instead turn into a barrage of hurtful, sarcastic words, which isn't good. And this exchange can also happen in the bedroom during your sexual union. However, you two aren't incompatible with one another. Sagittarius' innocence and honesty are actually a rare find. It may actually be better to treasure them instead of condemn them.

With Capricorn:
You two are quite a quiet pair. However, in private your auras sizzle with excitement at each other's very presence. Capricorn can turn unbearably shy at first meeting an intense individual like you. And you may not be able to resist bringing out and knowing the secrets of this formal character. The problems may start when Capricorn's family start being judgmental or always have to have a say in your matters. Another thing to watch out for is that you and Capricorn can get very possessive and jealous, and Cappy's possessiveness may annoy you. Sexually, you can teach your Capricorn lover many things, expanding his/her horizon and awareness.

With Aquarius:
There may be a lot of hurt in this relationship, but that depends on the other aspects in your astrological charts. What attracted you two to each other in the first place are your self-confidence and impressive displays of intellect that are downright sexy. But other than that, you two are so different. The thing that you and Aquarius have in common is a strong will, and willfulness usually isn't a great thing to have in a relationship. Still, with a lot of love, it can work. You may both need to curb your competitive spirits, because it may really turn into a fight to the finish, as none of you are going to admit defeat.

With Pisces:
When you two get together, it seems like life became brighter, more meaningful. There's sure to be a lot of poetry and romantic songs in this pairing. However, the elusiveness and habit of avoiding direct questions of Pisces may spell trouble for this relationship. You two are both secretive, but you don't particularly like it when your lover keeps things from you. Pisces is dreamy and vague, while you are determined and goal-oriented. Working together may form considerable conflict. As a natural teacher, you may teach your Pisces lover how to be more assertive, more self-confident. Sexually, you two produce much joy and peace in the bedroom, just like one of those Renaissance paintings of couples happily in love, as if floating on a cloud.


[nextpage]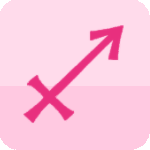 SAGITTARIUS

With Aries:
Both of you are deeply and warmly affectionate and passion is never lacking, but Aries may want more commitment and intensity, while you have a more casual and detached approach in relationships. This may make you two have doubts and insecurities, as it may stifle your sense of freedom. A great thing about this optimistic and open-hearted relationship is there's never a dull moment. Boredom may be an alien thing in this pairing.

With Taurus:
At times, this can become a comedy of errors pairing, especially if one of you laughs at the wrong thing at the wrong time. If one of you ends up laughing at the other, happy smiles may initially fade. You often have a habit of speaking too much truth, and Taurus usually likes the slapstick kind of humor. While you like to roam free, rescuing the underdog and being a clown, Taurus likes the security and comforts of home. Getting Taurus to get up and join you on a city adventure may take ages. Mentally, you're not quite in tune. But sexually, you can grab this slapdash creature by the heart with your earthy physical passion.

With Gemini:
You are an optimistic individual that is incredibly honest and sincere, but with Gemini's mischievous streak, you may just get teased every so often by this flighty character. You may turn on the frankness, just like truth serum, and this may put the both of you in a state of irritability and confusion. On the plus side, this may actually be a fun pairing for adventure and all sorts of exciting escapades. You can be the very ideal lover that Gemini dreams of every night. Body language may never be lacking, so sexually, there's plenty of romantic chemistry, aside from mutual intellectual rapport and a love for music and the arts.

With Cancer:
Cancer's sensitive nature may be too fragile for your blunt speech. Still, Cancer may be strangely comforted by your humor and flattered at your many questions and praises. Later, however, your continuous curious questions may make Cancer moody and irritable. Surprisingly, this pairing can work, especially when you love reciting poetry and all sorts of love declarations. It stirs your romantic souls. If Cancer is able to give you enough freedom, space and room to breathe, you two may be able to sustain an affectionate and lasting relationship.

With Leo:
This pairing may often be described as "the royal and the court jester." Leo is the royal and you are the jester. It may come as a surprise to Leo when you step into the picture with an innocent grin and a sense of humor. You are a clown at heart, and that can make Leo laugh his/her worries away. You both like adventure, parties and gambling, and you two are also a bit dramatic. Sexually, your chemistry is glorious and colorful, but if you pull off that unbridled honesty at the wrong time, Leo's fire could turn to ice. Still, Leo may find it difficult to remain angry at you, especially when you two are in love.

With Virgo:
This may be a challenging pairing, especially with Virgo's self-criticism and your extreme honesty. You always have a tendency to speak in a frank manner and it's usually at the wrong time. Another thing is Virgo's fondness for tidiness, while you have a knack of leaving the house a mess. Fortunately, communication may be free-flowing in this relationship, even with your blunt speech and Virgo's tendency to be critical. You two may mope for a while, but you two may be able to regain that wonderful rapport once again if you learn to understand that neither of you means any malice.

With Libra:
You have a habit of always running off someplace where there's a lot of excitement. At first, Libra will love tagging along with you, like a best buddy. But after a while, Libra may wonder if you have any plans of settling down. This may trigger a panic alarm in your brain as a threat to your freedom. But Libra is flexible and won't be much of a threat to your constant adventures. In fact, he/she's rather refreshing. Jealousy may be common with this relationship, as you're both flirtatious and attractive. However, this pairing is more likely to succeed than not, as you can teach Libra many things, while Libra can be the soothing embrace you can run to.

With Scorpio:
You two share a love of animals, religion and philosophy. You two may not run out of things to say to one another, which is good, as they're perfect icebreakers especially when Scorpio turns rather thoughtful and withdrawn. But when you start your habit of being blunt and tactless, Scorpio's sensitive nature can get bruised, and he/she may think, "Two can play that game." Your pleasant discussions may instead turn into a barrage of hurtful, sarcastic words, which isn't good. And this exchange can also happen in the bedroom during your sexual union. However, you two aren't incompatible with one another. Scorpio's intense passion and love and undying loyalty are rare finds. It may be best to treasure them instead of taking them for granted.

With Sagittarius:
When you two discuss something, even though it starts out as good fun, your bluntness and tactlessness can affect the other eventually. You two aren't immune to each other's frankness. Your conversations may turn into heated arguments and you may walk out on each other in a huff. But wait a while. Your anger may subside eventually and you'll be back in each other's arms almost in an instant. You two, in a way, are kids at heart. You love telling jokes and playing pranks on each other. This is actually a fun pairing, as long as you forgive each other immediately after every argument. Traveling together may bring much joy to your relationship, and don't forget to adopt a cute critter for a pet on the way.

With Capricorn:
Your temperaments are rather different. You have the heart of a child, while Capricorn has an age-old maturity and wisdom beyond his/her years. When Capricorn acts like a stern teacher toward you, your rebellious and willful attitude may take over. He/she's goal-oriented, while you like to play and take your time. However, when Capricorn turns grumpy, you'll have a lot of optimism to shoo away any gloom, and this may make your Capricorn lover dote on you. As long as Capricorn (and his/her family) doesn't interfere with your freedom, and you don't get bored of this sturdy, reliable individual, this relationship stands a chance against any harsh, negative elements.

With Aquarius:
At first, you'll enjoy each other's intellectual rapport and adventures together. But eventually, Aquarius will turn bossy and domineering, and you may turn on your indignant rebelliousness. You may have thought yourself to be quite kooky and unpredictable, but Aquarius may beat you and leave you in the dust. This person is as unpredictable and irrational as they come. On a fun note, you two will enjoy joking around together and playing pranks, and he/she won't mind your frankness. In fact, he/she likes hearing the naked truth. There is never a boring moment in this relationship, even sexually in the bedroom, where there are a lot of laughter and pillow fights.

With Pisces:
There may be a lot of unexpected surprises in this relationship, both positive and negative. At first, you probably won't mind, but after a while it can get tiring. This dreamy character tends to change his/her mind every so often. But if you become vocal about your thoughts, Pisces has a tendency to recoil from shock and hurt due to sensitive feelings. Then he/she'll start avoiding you, and it'll be difficult to communicate. Still, on a positive note, when Pisces is feeling down and unsure of himself/herself, you can lift his/her spirits up with your optimism. And while you're angry and hurt at injustice, Pisces can soothe you with gentle words and artistic eye candy.


[nextpage]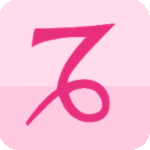 CAPRICORN

With Aries:
You are a shy and lonely individual with many insecurities, but Aries just may become your sunshine that you can't live without. But Aries is a social creature, darting off wherever, whenever, so you may resent the fact he/she leave you all alone. Money squabbles may be likely, especially when Aries believes that money should be spent and you believe that money should be saved. Sexually, it takes a lot of fire to stir earth's passions, but Aries has a whole lot of piping hot flames that can do the job. The bedroom may actually be the place where you can resolve your differences.

With Taurus:
You two, upon first meeting, may feel an intense, unforgettable kind of magnetism between you. However, being the two practical earth signs that you are, may not believe it to be a fated meeting or "love at first sight", and you two may go your merry ways, denying the fact that there was any attraction at all. When you two finally get together, there may be frequent separations beyond your control, even when you long for each other terribly. Sexually, you two are so much alike. There is plenty of chemistry and a sense of security when you are wrapped in one other's arms. The bond and devotion you share is solid and tight, even with all the trials in this relationship.

With Gemini:
There may be a clash of views and opinions in this relationship. You both like the value of money, but Gemini likes to spend it for comfort, while you like to save it for comfort. You may be happy to please your Gemini lover in whatever way you can, which ironically can make Gemini uneasy. You may shower Gemini with devotion, but commitment can make him/her nervous somehow. Luckily, your viewpoints on sexual matters may be similar. Gemini may be able to teach you a little magic in the bedroom, and you may be able to teach Gemini a few things about life as well.

With Cancer:
You may be able to provide most of Cancer's needs, like security and stability. But there may be a bit of tension when it comes to dominance. You two can quarrel over the most minor things. You'll be very patient when it comes to Cancer's moods, however, which is a good thing. Sexually, there may be a bit of adjustment needed. Just like ballroom dancing, you may have to let one of you take the lead and you'll have to follow with softness and grace, so you don't hurt yourself.

With Leo:
Often when Capricorn and Leo get together in a romantic relationship, it puzzles friends and family. You are conservative and straight-laced, while Leo is extravagant and bold. However, it seems this pairing can actually work, especially when you can provide all the necessary things that make Leo happy. And you do your very best to keep the love of your life happy, especially materially. But Leo may like to party too much, which can arouse possessiveness and jealousy in you. Sexually, there is depth and sensuality in your union. You two are actually well-matched, as long as selfishness and taking each other for granted don't take over.

With Virgo:
You two may be quite the conservative couple, but you two communicate beautifully. Marriage between you two may be immediate, even if you've just met. The sexual chemistry may actually be powerful. Quarrels may arise, however, when family starts interfering with your love life. Your refusal to budge on certain matters may make Virgo quite irritable and resentful, causing him/her to take a leave of absence from you. But it won't last long. Work may sometimes get in the way of pleasure as well, but you two can provide whatever the other needs with much devotion and loyalty.

With Libra:
Libra may tend to judge you too harshly as being not too exciting and stuffy. You can be pretty conservative, but Libra, on the other hand, is too much of a social creature for you to manage. Libra can take your breath away with his/her intelligent wit and beautiful appearance. You can provide Libra with security and steadfast devotion, but Libra may tend to get bored too easily when there's a lack of demonstrative affection and verbal declarations from you. You may have to work on your shy demeanor in order to satisfy Libra's longing for romance.

With Scorpio:
You two are quite a quiet pair. However, in private your auras sizzle with excitement at each other's very presence. You can turn unbearably shy at first meeting an intense individual like Scorpio. There's such mystery and depth in those magnetic eyes. The problems may start when your family start being judgmental or always have to have a say in your matters. Another thing to watch out for is that you and Scorpio can get very possessive and jealous, and Scorpio can go overboard at times. Sexually, you can teach your Scorpio lover can teach you many things, expanding your horizon and awareness.

With Sagittarius:
Your temperaments are rather different. Sagittarius has the heart of a child, while you have an age-old maturity and wisdom beyond your years. When you act like a stern teacher toward Sagittarius, his/her rebellious and willful attitude may take over. You're goal-oriented, while he/she likes to play and take time. However, when you turn grumpy, Sagittarius has a lot of optimism to shoo away any gloom, and this may make you dote on him/her. As long as you and your family don't interfere with your Sagittarius lover's freedom, this relationship stands a chance against any harsh, negative elements.

With Capricorn:
Money will usually never be a problem in this relationship. However, both of you may have a hard time accepting love for what it is. Love doesn't need to have a catch attached to it. You may both adore each other's families and you'll enjoy children. But you can both be very possessive of each other. Smothering each other may be likely and it could turn almost impossible to breathe. This pairing is an earthy blend with lots of security and stability, but you two may need to have faith and love unconditionally with no strings attached.

With Aquarius:
This is quite an unusual pairing. Aquarius is an idealist, with his/her mind on a rocket ship somewhere in the galaxy, while you are a realist that's grounded on earth. If you try to teach and mold him/her, there could be trouble, as Aquarius will never let anyone dictate to him/her or change his/her mind. If you're in love with an Aquarius, it's imperative to respect his/her friends. In order to really get to know the world of your Aquarius lover, you may need to kick off your shoes and do the unexpected. Travel together and do something spontaneous. If you learn to have fun with him/her on that rocket ship, this relationship's sure to be a blast.

With Pisces:
Your Pisces lover can bring out the artistic side in you with music and poetry, while you can give Pisces an ear to listen, a shoulder to cry on, your dependability. You may actually be a great sturdy rock for Pisces' wavering confidence and sensitivity. Possessiveness on your part may be a problem, as Pisces may want to swim freely with others in different locations. The more freedom you give, the less likely Pisces is to roam. All in all, this vibration is very much filled with love, self-sacrifice and much comfort.
[nextpage]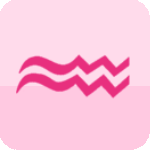 AQUARIUS

With Aries:
This may be quite a competitive pairing. Both of you are equally rebellious, independent, and individualistic. You both usually play games to win, but you don't particularly like the ones wherein Aries just has to win all the time. You may both be impatient with one another, resulting in accusations. You may be more concerned about the whole human race rather than commitment, causing Aries to show a temper now and then. However, you'll love this person's honesty and passion. As long as Aries doesn't tie you down and try to rule your life, this relationship can work.

With Taurus:
In a romantic relationship, Taurus longs for stability and a long-lasting, romantic love. But you, on the other hand, may look at Taurus as a buddy to hang around with, even if the sexual attraction is strong. If you're very much in love with this sturdy, homey person, it could strike fear into your heart to know that he likes a stifling, long-lasting commitment. Sexually, Taurus may need infinite patience as he may have to pursue you all the time. You actually like the chase. Taurus may have to be prepared for anything crazy and sometimes downright disturbing when you two are in a relationship together.

With Gemini:
You may like Gemini's unpredictability and quirkiness, since they're very much like your own. But any pranks Gemini has played on former lovers won't work with you. In fact, Gemini may even get a dose of his own medicine! One thing about this relationship that you'll love: it's never boring. There may be constant changes here, there, everywhere! The problem is you tend to be a little bit too set in your ways. You two are more in tune mentally than you are physically, but somehow, you two find more pleasure in intellectual pursuits together.

With Cancer:
This may be a frustrating pairing, especially when Cancer becomes too clingy and tearful for comfort. You like taking on the world with your ideas, helping others with your humanitarian spirit, and there's usually no way to change your mind once you've made it up about something. Your unpredictable, peculiar side may stir some bubbles of laughter within Cancer, however, and that's always a good sign. Sexually, the attraction is strong, but the usual problem in the bedroom is who takes the lead. You like to experiment, while Cancer like things classically romantic. You two may have to compromise.

With Leo:
Your initial reaction to this dynamic creature is a powerful jolt of electricity. Love at first sight, perhaps? You two may be drawn together like a magnet, and even Leo may be puzzled at just how strong your attraction is to one another. However, as time goes by, there may be constant clashes of envy due to the success of one of you. Competitiveness can take over, resulting in you turning into rivals instead of lovers. Anything emotional like apologizing and romantic declarations may be foreign and embarrassing to you, but you may have to learn to do that a lot in this relationship. As long as you two make compromises and understand what makes each other tick, this pairing can work, even when things turn absolutely crazy.

With Virgo:
You may like teasing your Virgo lover, but he won't like being the subject of that teasing. You are unpredictable and can get pretty crazy. Virgo likes things planned and organized. There are times when you like fixing your schedule and being neat, but Virgo has a tendency of going overboard with perfectionism. Fortunately, in the bedroom, surprises are always pleasant and rewarding with you two sexually. The one thing you two better watch for in this relationship, however, is boredom. You could yawn coldly when Virgo doesn't do anything to spice things up. In this relationship, absence doesn't make the heart grow fonder.

With Libra:
Your intellectual rapport will be sizzling, but emotions may be quite scattered in this relationship, very much like hurricanes and twisters. Quarrels over leadership may be likely. Libra may try to sweet-talk his way into getting what he wants, but you may eventually see through that facade and not take things too lightly. You don't take too kindly to being manipulated. Traveling together and an occasional gift from you may take away the gloominess in your Libran lover when you're out conquering world hunger or spicing up a new idea for a project at work. As long as Libra is given frequent romantic overtures, he'll be happy and won't succumb to boredom. You'll be able to enjoy this pairing much better emotionally, mentally, and physically, and without all those tornadoes.

With Scorpio:
There may be a lot of hurt in this relationship, but that depends on the other aspects in your astrological charts. What attracted you two to each other in the first place are your self-confidence and impressive displays of intellect that are downright sexy. But other than that, you two are so different. The thing that you and Scorpio have in common is a strong will, and willfulness usually isn't a great thing to have in a relationship. Still, with a lot of love, it can work. You may both need to curb your competitive spirits, because it may really turn into a fight to the finish, as none of you are going to admit defeat.

With Sagittarius:
At first, you'll enjoy each other's intellectual rapport and adventures together. But eventually, Sagittarius may turn on some indignant rebelliousness when you want things your way. You're as unpredictable and irrational as they come, so your Sagittarius lover may have to keep up. On a fun note, you two will enjoy joking around together and playing pranks, and he won't mind your unpredictability. In fact, he likes being spontaneous every so often. There is never a boring moment in this relationship, even sexually in the bedroom, where there are a lot of laughter and pillow fights.

With Capricorn:
This is quite an unusual pairing. You're an idealist, with your mind on a rocket ship somewhere in the galaxy, while Capricorn is a realist that's grounded on earth. If Capricorn tries to teach and mold you, there could be trouble, as you will never let anyone dictate to you or change your mind. If you're in love with a Capricorn, it's imperative to respect his family. Traveling or doing something together may give you two time alone to get to know one another better, especially when Capricorn handles the finances. You may be quite impressed. If you learn to have fun with your Capricorn lover on that rocket ship while telling him that nothing's impossible without being irrational, this relationship's sure to be a blast.

With Aquarius:
As soon as your eyes meet, there may be a twinkle and an absolutely mischievous grin in them. You both understand where you're coming from, which may bring about beautiful rapport. But you may start out as very close friends at first. Even if you do pursue a romantic relationship together, you may still consider yourselves as pals. However, it may not go further than that. Yes, there will be exquisite lovemaking with erotic pleasure, but you both might not consent to a life of marriage. Perhaps on one rare day one of you will say "yes," but for now, marriage, you both believe, ties you down and the word 'permanence' tends to frighten both of you. This may be a happy-go-lucky vibration filled with many quirks, mischief, and unpredictability. You two are quite weird, you know?

With Pisces:
Pisces may be the only one who can take your weird, unpredictable behavior in stride. There may be a lot of surprises and experimenting in this relationship, especially from you. Pisces won't mind being your test subject, especially in the bedroom. As long as Pisces keeps you guessing all the time, you'll be constantly intrigued. There may be a lot of generous giving from you both, particularly to charity and other humanitarian events. This pairing is very magical in a strange way. Even when you two get into an argument, it may be quite an adorable display that may make passersby say, "Get a room."
[nextpage]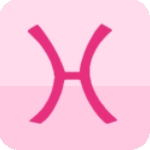 PISCES

With Aries:
This is a sensitive and emotional pairing with many ups and down. Aries is a decisive go-getter, while you are a rather dreamy soul with a laidback and fickle mind. However, both of you can come up with such admirable and idealistic goals. The problem is getting these goals to become a reality. You often live in a fantasy world. It's much more romantic and peaceful there, and it's also great for creative inspiration. But this may infuriate Aries, especially when you don't pay attention to him and you utter half-truths instead of the whole truth. Sexually, there's a high possibility for the two of you to have a sadistic-masochistic relationship.

With Taurus:
There may be quite a moody blend to this pairing, as you're both subject to brooding and moping, especially when life turns rough. You may always have that rather vague look in your eyes that may not be a comfort to Taurus. You have those certain dreamy states wherein you tend to forget everything, while Taurus has the memory of an elephant. It may annoy Taurus when you forget a date or anniversary, but Taurus has more patience than anyone, so he/she'll be able to tolerate the ups and downs of this relationship and keep things together. Sexually, you two are well-suited, as there is much affection and you can relate to each other well with the sensuality and romance.

With Gemini:
You may feel a lot of sensitivity and jealousy, especially due to Gemini's amiable and gregarious manner with people. Gemini may have those mysterious, darting eyes that you may want to capture. Problems may occur in the fields of career and maybe even relatives or antagonistic "friends." Your lines of work may be completely different. This pairing may have much tension in those areas. Sexually, you may feel that Gemini is like mist escaping from your grasp. Gemini may need constant breaths of fresh air, as your tight and loving embraces tend to smother him/her. If you two work really hard by trying to see through each other's eyes, you two can find contentment and fulfillment in your lovemaking and also the relationship itself.

With Cancer:
There is much sympathy and affection in this pairing. You'll be more than willing to lend an ear to listen to Cancer's woes and also to lend a shoulder to cry on. You both are very sensitive to each other's feelings and needs. But the conflict may occur when one or both of you don't live up to the other's expectations. You can turn dreamy and forgetful, and it may frustrate Cancer when you forget an important date or anniversary. Resentment may take over and it may definitely create storms in your perfect little paradise of tranquility. Sexually, however, there is a feeling of deep love and a mutual understand of what you both want and need.

With Leo:
Leo has the ability to melt your heart when you two first meet, as he/she's may enter with an impressive swag and a bold, dynamic manner. There may be a lot of romantic excursions with this pairing. Wining, dining, dancing and plenty of tasteful presents may be in store. But the problem in your relationship may be that you may not be too open or honest, and Leo may become suspicious and unduly jealous due to the fact that you're hiding something. You may be quite the secretive lover, and you won't like it when Leo pries. You both may have to count the blessings instead of the negative aspects of this relationship.

With Virgo:
Health, fitness or a change in lifestyle may play an important role in you two meeting. Your initial reactions would be awe, as for you it's so difficult to find another human being that can listen to your quirks. Sexually, you two share a natural empathy. Even if you two are new to the relationship, it may feel like you were destined, long-time lovers since the beginning. You two will enjoy talking and doing many activities together, from art to travel. Virgo may have to be the sensible one and in charge of the finances, however, as you have a tendency to splurge.

With Libra:
You two usually come together by means of some strange fate or incident. You may not be able to resist each other when you do get together, as you both share soft smiles and a love for the romantic and dreamy side of life. You also find each other extremely attractive. However, you're both indecisive about many things as well, whether you should marry or not, have children or not, or even continue the relationship or not. But you do have your differences, being Libra is more open. Even so, you both won't be able to know what the other is thinking and you won't be able to delve into each other's deepest feelings. In the long run, you may slowly learn a little bit more about the other gradually, but you both need to stick around to find out.

With Scorpio:
When you two get together, it seems like life became brighter, more meaningful. There's sure to be a lot of poetry and romantic songs in this pairing. However, your elusiveness and habit of avoiding direct questions may spell trouble for this relationship. You two are both secretive. You are dreamy and vague, while Scorpio is determined and goal-oriented. Working together may form considerable conflict. As a natural teacher, Scorpio may teach you how to be more assertive, more self-confident. Sexually, you two produce much joy and peace in the bedroom, just like one of those Renaissance paintings of couples happily in love, as if floating on a cloud.

With Sagittarius:
There may be a lot of unexpected surprises in this relationship, both positive and negative, like change of residence, change of job, etc. You probably won't mind, but after a while Sagittarius will get tired of it. You tend to change your mind every so often. If Sagittarius becomes vocal about it, you have a tendency to recoil from shock and hurt due to sensitive feelings. Then you may start avoiding him/her, and it'll be difficult to communicate. Still, on a positive note, when you're feeling down and unsure of yourself, Sagittarius can lift your spirits up with his/her optimism. And while Sagittarius is angry and hurt at injustice, you can soothe him/her with gentle words and artistic eye candy.

With Capricorn:
You can bring out the artistic side of Capricorn with music and poetry, while Capricorn can give you an ear to listen, a shoulder to cry on, his/her dependability. Capricorn may actually be a great sturdy rock for your wavering confidence and sensitivity. Possessiveness on Capricorn's part may be a problem, as you may want to swim freely with others in different locations. The more freedom Capricorn gives you, the less likely you are to roam. It may be best not take Capricorn's security and reliability for granted. All in all, this vibration is very much filled with love, self-sacrifice and much comfort.

With Aquarius:
You may be the only one in the zodiac who can take Aquarius' weird, unpredictable behavior in stride. There may be a lot of surprises and experimenting in this relationship, especially from Aquarius. You won't mind being the test subject, especially in the bedroom. As long as you keep Aquarius guessing all the time, he/she'll never be bored and will be constantly intrigued. There may be a lot of generous giving from you both, particularly to charity and other humanitarian events. This pairing is very magical in a strange way. Even when you two get into an argument, it may be quite an adorable display that may make passersby say, "Get a room."

With Pisces:
This pairing may have a blend of dreaminess and vulnerability. You're both sensitive and compassionate people, willing to stand by the other through thick and thin. You both love freely and unselfishly. However, you two are more than likely to have skeletons in your closets and dragons to slay. You have secret fears that haunt you at night in your dreams. Misery may love company here, as you two may hold on to each other as if latching on to lifebuoys, and you'll listen to each other's woes. You two live in your own little world, content and doting on each other. It may be difficult for outsiders to get through that barrier of rose thorns and honeysuckle vines.
ADVERTISMENT - CONTINUE READING BELOW ↓
ADVERTISMENT - CONTINUE READING BELOW ↓
Recommended Videos
EXPLORE COSMO