It takes about 21 days to start a new habit or break an old one. Whether it's as simple as waking up earlier than usual or saving a little amount of cash weekly, it's usually these little things that make a big difference. And that's exactly what Listerine's 21-Day Challenge is all about. The brand's newest campaign challenges all Filipinos to build better oral care habits for themselves—like gargling with mouthwash after brushing their teeth for 21 consecutive days.
On April 16, Listerine launched its newest brand ambassadors: host Iya Villania, soccer superstar Phil Younghusband, actress Megan Young, blogger Saab Magalona, and chef Erwan Heussaff, who all shared their personal goals, and habits they'd like to make—or break.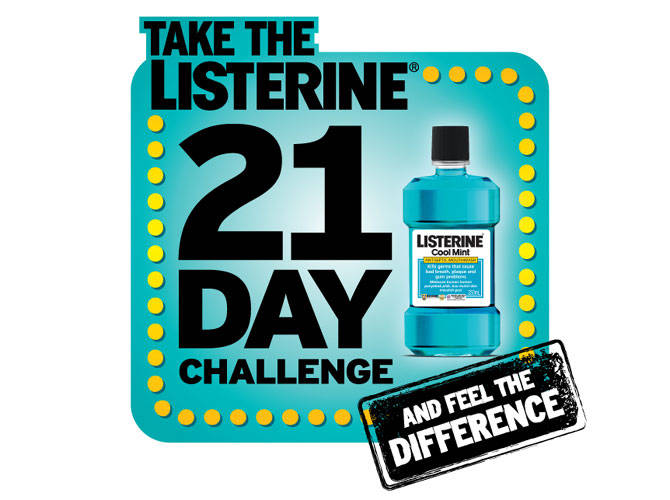 Continue reading below ↓
Recommended Videos
For instance, Megan shared her goal was to exercise more—something that she's been successful with after getting into running recently. Saab, on the other hand, revealed she just quit smoking so she could live a healthier, happier lifestyle.
We at Cosmo.ph took a cue from these celebs and thought of our own goals, too! Here are a few:
"I challenge myself to wake up at least 30 minutes earlier every morning to have some 'me time' so I won't have to always be in a hurry to get to work!"
– Jillian Gatcheco, Managing Editor

"I will exercise everyday. Even just a few minutes on the treadmill after work or pilates at home."
– Gianna Banzon, Editorial Assistant

"I want to put aside money every month, so I can use that to travel abroad this year."
– Sandra Pineda, Editorial Assistant

"I will push myself to ride my bike to work as a daily workout routine."
– Jico Joson, Graphic Designer

"I will eat breakfast every morning, so I won't overindulge later in the day."
– Mia Nazareno, Cosmo.ph Intern
We'd like to hear from you, Cosmo girls! What are some of your personal goals? Comment below or email us at cosmophilippines@gmail.com!