There's no denying that South Korea is one of the very few countries that's made notable progress in containing the virus. After the first case of COVID-19 was reported in January 2020, the country became determined to control the spread. South Korean Foreign Minister Kang Kyung-wha said, "We took an all-government approach. The Prime Minister created a task force of all government ministries and, crucially, all regional and city governments, too—we are a very devolved democracy."
Of the key to their continued success, Foreign Minister Kang revealed it was their transparency, "sharing every detail of how this virus is evolving, how it is spreading, and what the government is doing about it, warts and all." Mass testing has also been one of Korea's power moves, in hopes of "flattening the curve." To give you an idea of what it's been like, Da Eun Kim, a researcher who works in a hospital in Seoul, gives us a look into her life in the time of COVID-19.
ADVERTISMENT - CONTINUE READING BELOW ↓
***
I commute to a hospital in Seoul every day via public transportation. I work as a researcher at a building that is couple of hundred meters away from the main hospital. My routine—both on the weekdays and the weekends—has changed since the pandemic. Life, overall, has been hectic but still somewhat orderly. My friend, who was supposed to get married in March, rescheduled her wedding to June. All of my workshops and seminars have been delayed indefinitely. 
Temperature checks
The hospital I work for suffered through MERS a few years ago, so the administration is determined to fight this current virus. (Editor's Note: MERS stands for Middle East Respiratory Syndrome. South Korea had the largest MERS outbreak outside of the Middle East.) If any of the staff tests positive, the entire hospital has to shut down. All employees, from any department or field, are strictly advised to be vigilant about their health and hygiene.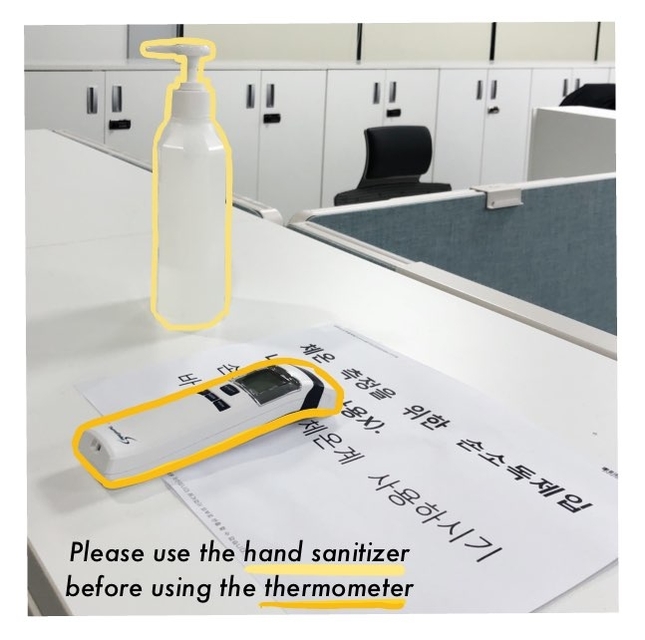 ADVERTISMENT - CONTINUE READING BELOW ↓
Hospital entrance
The main hospital building that receives thousands of outpatients every day has a more rigorous process.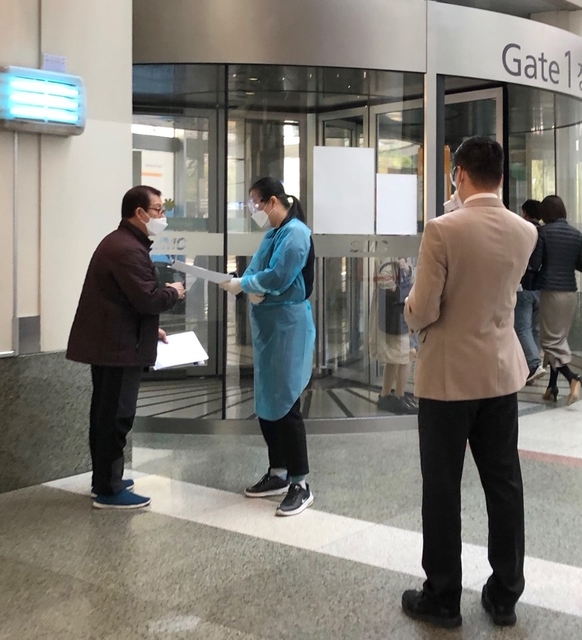 ADVERTISMENT - CONTINUE READING BELOW ↓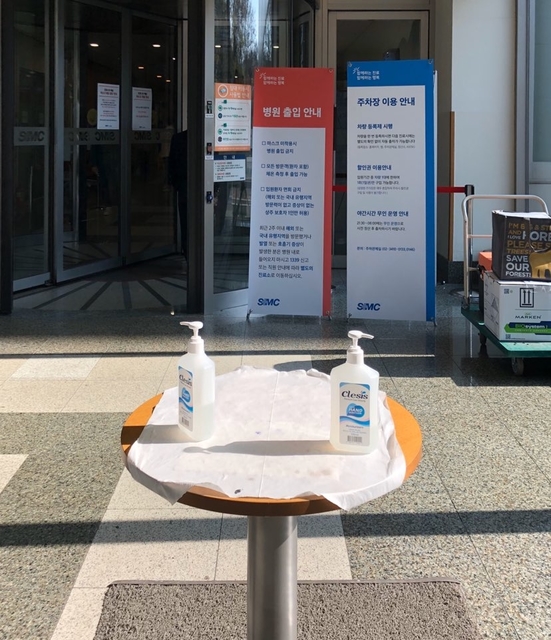 ADVERTISMENT - CONTINUE READING BELOW ↓
Cafeteria
I used to rush to the cafeteria as soon as it opened. But now, there's a new lunch schedule imposed on all employees to even out the crowd. This week, for example, I can eat lunch at noon. Next week, it's at 12:30.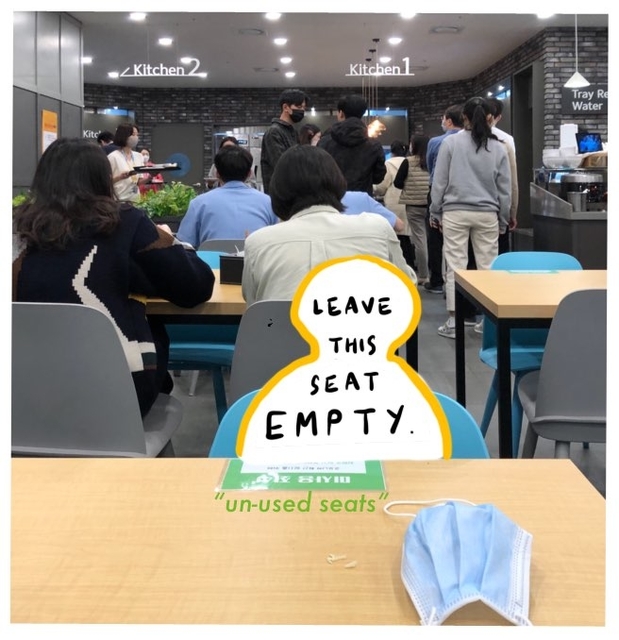 ADVERTISMENT - CONTINUE READING BELOW ↓
Meeting room
I had two meetings this week. Usually anywhere from seven to 11 people would gather in a meeting room but now, we sit in front of laptops in our own spaces.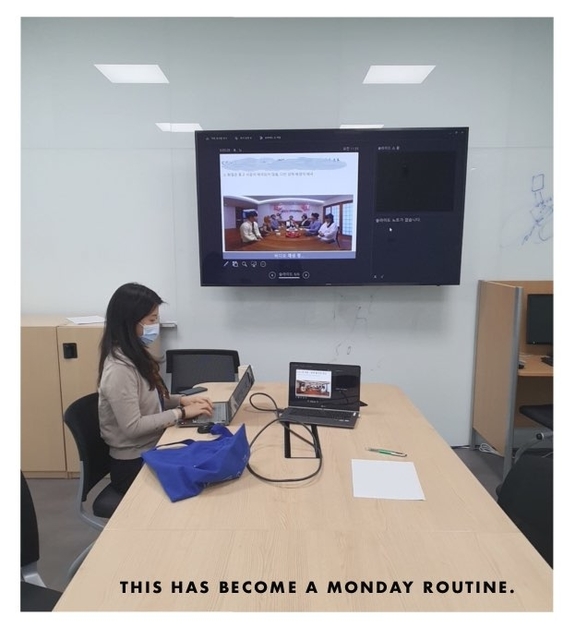 ADVERTISMENT - CONTINUE READING BELOW ↓
Masks
The hospital tries its best to provide masks for all staff.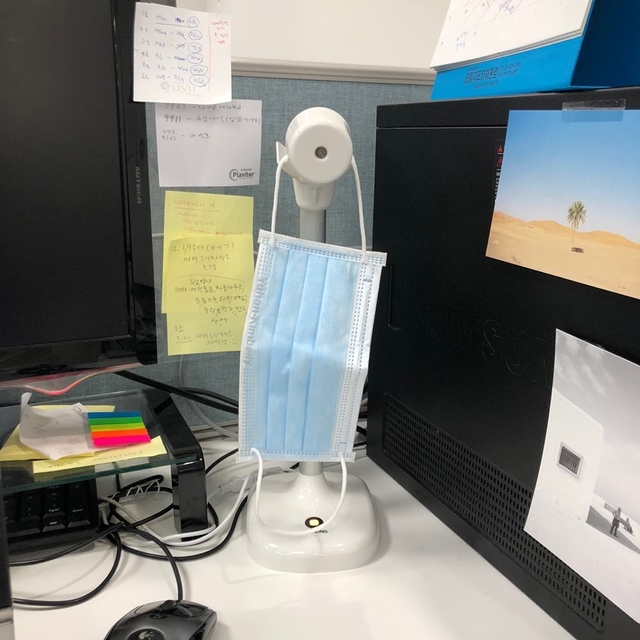 Outdoors
I try my best not to go out as much but my dog needs his walk, and my family needs food. Grocery shopping isn't as hardcore as some other countries where panicked citizens have stocked on everyday necessities. 
ADVERTISMENT - CONTINUE READING BELOW ↓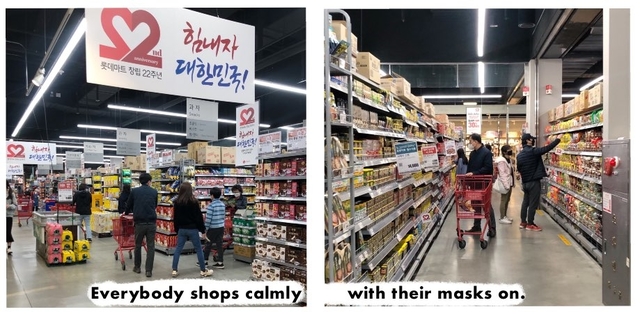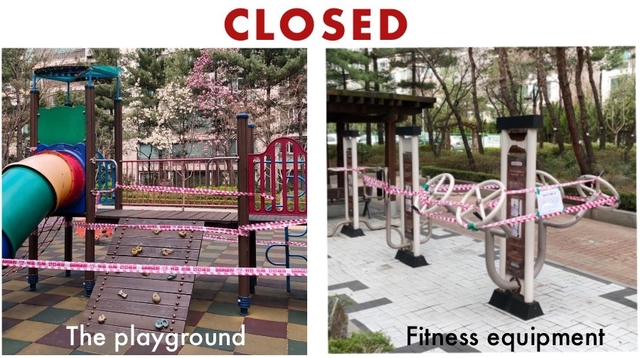 ADVERTISMENT - CONTINUE READING BELOW ↓
I learned that I am not as big of a homebody as I thought. It's extremely frustrating that I can't remember the last time I traveled somewhere or hung out with a group of friends. Instead of moping, I'm coping by planning future travels, drawing on my iPad, binge-watching TV shows on Netflix, selling my clothes online, and making Dalgona coffee. After all, I'm a Virgo who likes to be productive. Rather than complaining, I stick to my newfound mantra: Stay in and stay safe. 
***
All photos were submitted on April 6, 2020. Visit reportr.world for more COVID-19 stories.