When a friend or acquaintance of yours suffers a miscarriage, have you noticed how you speak about in hushed tones, in vague statements?  You know it's a terrible thing, but you don't quite understand what it is, how it happens, or what it feels like for her. So instead, you choose not to dig too deep, not to ask too much, and stay content in your lack of knowing.
That is, until it happens to you.
I was 29 years old, a second-year resident training in pediatrics at a government hospital, when I found out that I was pregnant. I was still unmarried, but I had a boyfriend. And because the pregnancy was unplanned, I was a bundle of mixed emotions when I learned of this development.
On the one hand, I had always known since I was young that I wanted to be married with kids by my late twenties, so this just sort of fit in. Plus, I had previously been diagnosed with polycystic ovarian syndrome (PCOS) and endometriosis—two conditions that may affect a woman's ability to get pregnant, and both sources of great anxiety for me—so the news of the pregnancy was a welcome relief.
On the other hand, fears and doubts filled me. Kaya ko ba ito? What would happen to my training? How would the people around me react? Still, after that initial ambivalence, I felt happy about it, and embraced my pregnancy. My boyfriend Kevin* felt happy as well. I immediately told my parents because I wanted them to get the news straight from me.
Having done that, the next thing I did was visit my obstetrician with my mom. At my first ultrasound, we found out that Angel—Kevin and I had begun calling the baby that; we assumed she was a girl—was estimated to have a gestational age of seven to eight weeks. The reason I hadn't been alarmed about the possibility of being pregnant sooner was because I had experienced light bleeding the previous month which I mistook as my period. As my OB/GYN told me, that light bleeding could've been implantation bleeding all along.
Continue reading below ↓
Recommended Videos
It was at that visit that I first heard my baby's heartbeat, and the first of many times I would shed tears for her.
Kevin and I then made plans to get married in a few months. We told our families about our plans, and although the arrangements felt rushed, everyone was on board.
In the meantime at work, I continued to work long shifts. I was rotating in the pediatric ICU then, and I couldn't take time off because the demand was just too high, considering I worked at a government hospital. Plus, it wasn't like me to inconvenience other people for my own comfort. I didn't want the rest of the team to suffer if I slacked off.
When the next ultrasound was scheduled to take place two weeks after the first one, I made sure Kevin could join me because he had missed the first one. "Iba talaga ang pakiramdam pag narinig mo na ang heartbeat," I excitedly promised him.
As the OB ultrasonographer repeatedly passed the transducer over my gel-covered belly, we noticed that he was quiet. He was quiet for such a long time. I grew uncomfortable. I started to get that terrible feeling that something was wrong. Finally, he said, "Doktora, wala akong ma-detect na heartbeat."
There was stunned silence. Then beside me, Kevin started to cry. I, on the other hand, felt dazed. The news hadn't sunk in yet. I called my parents to inform them, but it felt like I was just going through the motions of telling them.
"Doktora, wala akong ma-detect na heartbeat."
Once I got to my OB/GYN's clinic to inform her, that's when I broke down, crying inconsolably. She tried to explain the possible reasons I had a miscarriage. Maybe the suspected myoma seen in the first ultrasound might actually have been uterine contractions trying to expel the baby because something was wrong with the baby's development. Or maybe there was nothing wrong with the baby—mahina lang talaga ang kapit and I just needed more bedrest to be able to keep it.
She gave me two choices: to wait for several days for spontaneous abortion to take place and for my body to expel the fetus, or to get a D&C (dilation and curettage) to get rid of it immediately. I wasn't ready for either one. I wasn't ready to accept that I had lost my Angel. So after a few days, I had a repeat ultrasound done by another OB-ultrasonographer, hoping I'd hear the heartbeat again.
The result from that last ultrasound–"early fetal demise"—broke me.
I blamed the hospital for all the pressure it put me under. I blamed everyone around me for not having been able to prevent this from happening. Most of all, I blamed myself—for continuing to work long shifts, for not giving myself a break, for trying to save other women's children yet failing to save my own.
Despite all the comfort people offered me, I still felt so alone in my struggle. I even went to a priest soon after that last ultrasound, hoping for guidance, and cried unabashedly in front of him. But he didn't know what to say to me either, or if he did, it wasn't enough to console me.
And so I had to make one of the most painful decisions of my life: Since I knew I wouldn't be able to handle carrying Angel in my womb for weeks even when I knew she was already gone, I decided to have the D&C done.
I didn't work for two weeks following my procedure. When I tried to go back to the hospital after, I couldn't do it. I cried inside the resident's washroom for hours. After that day, I went on indefinite leave. I told the hospital staff that I didn't want to go back to work anymore, but the chairman insisted that they would wait for me to get better.
When people tried to make me feel better by saying "Okay lang 'yan," it made me feel worse. How could it be okay? It wasn't okay! I realized that they didn't know what to say to a woman who had just had a miscarriage. They leaned on safe utterances like, "Okay lang 'yan," to save them from the discomfort of talking about it because they didn't understand what it was like.
Sometimes people would tell me, "You'll get over it. You didn't even get to meet the baby." This offended me even more because I wanted to have that baby. It didn't matter that I never met her.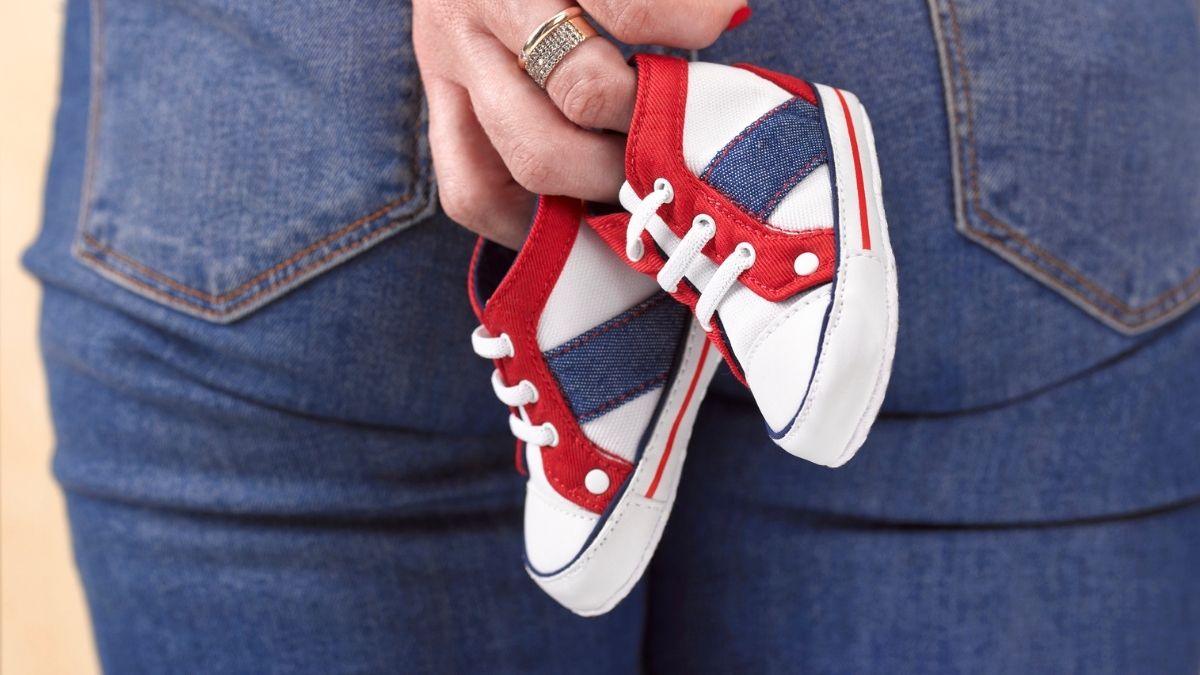 It made me even angrier that some women like me who really wanted to have a child couldn't make it happen, and yet other women I encountered at the hospital wanted to abort their healthy pregnancies, or deliver their babies only to leave them for someone else to take care of. I couldn't understand why this was happening to me—I'm a good person, a hardworking doctor, a woman willing to do anything to care for her child.
The confusion, the loneliness, and the feeling of not being understood made me shut everyone out. I stopped going out with friends because I knew I'd just be a downer to be around. Even Kevin couldn't talk to me, and my parents wanted me to get psychological help because they were so worried I would go on a downward spiral.
For weeks, I would just stay at home, cry, sulk, and do nothing. I'd wake up sad, I'd go to bed sad, and in between, I was just sad. The rare times I found myself laughing, I'd go back to being sad as soon as I remembered that my baby was dead.
I was depressed, and I knew it.
One morning, I woke up and told myself, "Tama na." I knew I had to move on, even if I had to do it slowly. After a month and a half of not working, I headed back to the hospital.
What helped me move forward was pushing myself to work so I wouldn't rot away in unhappiness. When I started working again, I was still hurt, but I found purpose in helping the families that needed me. I've always been a sympathetic person. I've always been able to feel for my suffering patients, but after my miscarriage, I was able to know deep within me what it was like to be in these parents' shoes—to have a child struggle to live, to have one die on your watch. And that made me a better, more compassionate doctor.
The thing I blamed the most for making me lose Angel—my work—turned out to be the same thing that saved me from my sorrow.
There are still times when I see children and envy creeps up on me. A colleague at the hospital got pregnant around the same time I did, and whenever I see her son, I'm reminded of Angel—how old she would've been now and what she would've been doing or saying. When that happens, I feel a twinge of pain again. But I can manage it better now.
I've thought about the reasons I lost Angel over the past few years, but maybe there really is no greater reason behind it. Maybe it was, to borrow from the people who offered words of comfort during my struggle, "just not meant to be." Or maybe it was just a stage of life that I had to go through to make me tougher. In any case, it's something I have to accept as fact so I can move on with my life.
I don't think I'll ever get over losing Angel, even now. But the whole experience hasn't put me off the prospect of getting pregnant again. I still want to be a mother. And when that finally happens—even if I have to adopt to make it happen—I will be so grateful for the chance. I will be the best mother I can be.
*Names have been changed.
EXPLORE COSMO