Our family is big, but I've always been super clingy with my mom. I wanted to be around her all the time, and she was also the type to tell me to come and watch her cook. Whenever she was in the kitchen, I would watch her cook and learn from her. The first ever recipe I learned when I was little was for French toast. I was in charge of mixing the sugar and egg, and I also helped her fry the toast. 
Then, 10 years ago, she moved to Oman to work as a clinical instructor. When she left, it fell on me to cook for the family here in the Philippines. 
My siblings would miss the taste of our mom's cooking, so they would request her adobo. Even though I knew how to make her recipes exactly as she does, sometimes I can't seem to make them taste like she made them. For example, one of my favorite dishes of hers is this Ilocano dish called dinengdeng. Gulay lang siya na may sabaw. You really just boil the vegetables and then mix in bagoong but for some reason, 'di ko talaga siya makuha like how she does it.
Cooking with my mom
That's where our video calls come in. I would ask her: "Mom, what did I do wrong?" I want to be sure that I'm doing it exactly how she does it, so I can replicate her flavors.
I would ask her or my dad for the recipe and then she would type it out and send it to me. Then, while I'm cooking, I would call her, and say," Look, Mom, I'm making igado [an Ilocano dish] today, and I'm following your recipe." And then she'd ask me, what ingredients I used and for the exact process. Sometimes nasasabihan pa ako nang "Ba't mo nilagayan ng ganyan?" because I also tweak and experiment with her recipes, depending on what we have at home.
ADVERTISMENT - CONTINUE READING BELOW ↓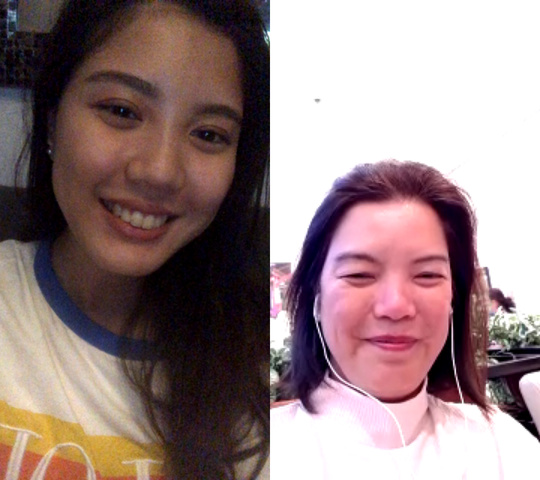 My mom and I talk via video call almost every day. She calls me around dinnertime here because that's usually when we're both free—after work or whenever it's her downtime. From talking about whatever I'm cooking, our conversation flows naturally to chismis, 'cause machika kami pareho. "Tama ba 'tong ginagawa ko?" is how our calls begin then our topics would go to whatever's happening here before she updates me on her life in Oman.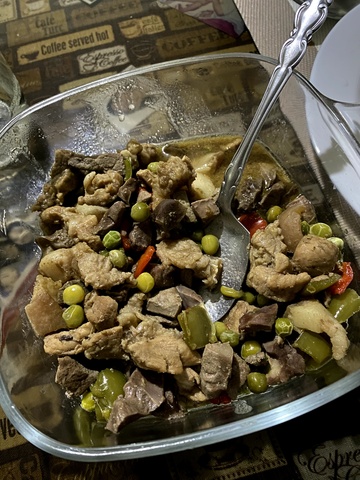 I also love telling her about my experiments in the kitchen with my own recipes. Last Christmas, I made my own version of aglio olio with shrimp. It's technically an easy recipe but it was a challenge for me becase I had to cook for a family of eight. That quantity is no joke! My mom called me and said na inggit na inggit daw siya kasi mukha raw masarap. So I told her the tweaks I did para next time, she can also make it for big groups. She's never had to video-call me to ask for help with my recipes, though. Mas magaling siya sa'kin magluto so kuha na niya agad!
Bonding with my lola
Aside from my mom, my other cooking teacher is my lola. My lola is based in Zambales, and food is also her way of showing love. Before the pandemic, we would visit her once a month and she would send us home with Tupperwares of ulam like her igado or her roast beef. She knows all our favorites so whenever she knows someone is traveling from Zambales to Manila, she prepares food and asks them to bring it to us. That's ulam for three days, btw! My lola doesn't share her recipes with just anyone so I consider myself lucky. She even has some recipes that she doesn't share with my mom, and my mom has to ask them from me! 
Cooking really is how we connect with each other. Food is our love language. 
Whenever I'm at my lola's house in Zambales, I would hang out in her kitchen to help her prepare a meal, and we'd talk about what we've been up to when we were apart while we cooked together. One time, I really liked what she was cooking, but she was using ingredients I wasn't familiar with, so I took a video of her, and she talked to the camera, vlog-style. Cooking really is how we connect with each other. Food is our love language. 
ADVERTISMENT - CONTINUE READING BELOW ↓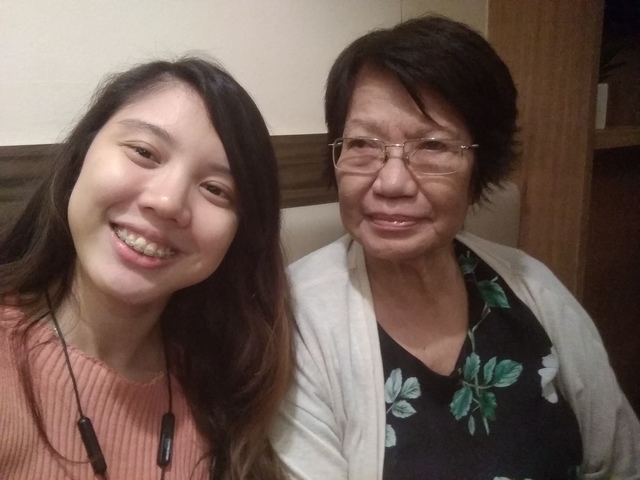 But because of the pandemic, I can't visit my lola as often as before anymore. The weekend before the first lockdown was announced last year, I was actually at my lola's house. So it's been a year since I last saw her or have been to her house, which was a huge change from when I could visit her whenever I wanted.
When I think of my lola, I bring out one of her recipes and try to recreate it. And just like with my mom, I would call my lola to ask for help while cooking. Especially this pandemic, she would post whatever she made for lunch, and I would message her: "Lola, send me the recipe," and she would!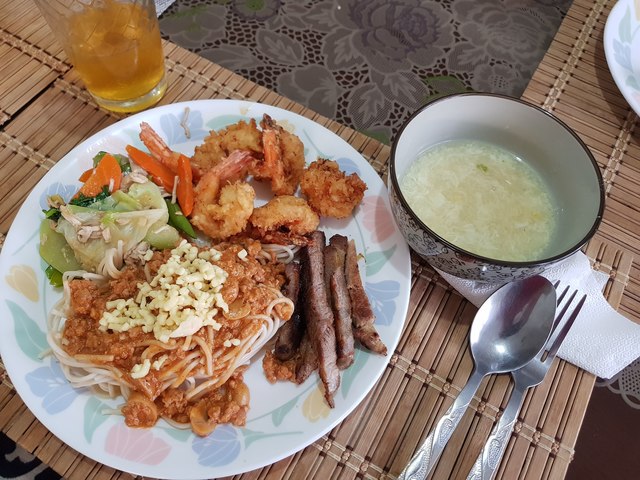 My calls with my lola also start with her guiding through what I cook, then they turn into kamustahan and conversations about our lives in Manila and Zambales. We'd talk about my friends and family here, and she'd talk about how my cousins are doing. 
I learned to appreciate these calls even more during the pandemic. Video calls with my mom and my lola make me feel like we're cooking together again in our kitchen, talking about anything and everything, even when we're miles apart.
***
Follow Henna on Instagram.