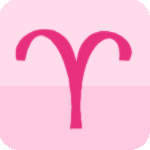 ARIES

Your Love Forecast:
With nothing's-too-dirty-for-me Jupiter tempting you to indulge your erotic pleasures, count on your gutsy sexuality kicking into overdrive in 2010. However, when it comes to love, steadfast Saturn urges you to subdue your independent side and commit to someone you really care about.

Ditch:
The snitcher "friend" who makes a move on your guy. Clear the air with her and then forget it...and her.

Relish:
A whimsy trip to a nude beach with your steady or man-of-the-moment around September.

Dating Front:
Sleek Venus mixes with your moxie in February, so you'll have the right flirting moves to score a perfect 10 on your date.

Couples Advice:
Even if you'd like to, you don't have to do everything yourself. Ask him to help you with anything, from moving garden pots to reviewing your bank statements, to show that you need him (of course you do!).

Grab a copy of the January Issue of Cosmopolitan, which has a FREE 2010 Bedside Astrologer Booklet!
[nextpage]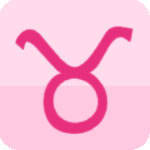 TAURUS

Your Love Forecast:
What you never expected is about to come your way in 2010. The stars are in a dynamic mood, so it's the ideal year to push your social boundaries out and challenge your own assumptions about love. Be bold. Make the first move, send suggestive texts, flirt like crazy--whatever it takes to get him to notice you!

Ditch:
Your intense devotion to routine. At least, try to do familiar things in new ways.

Relish:
A sentimental surprise near V-Day: a platonic pal might confess he has a crush on you, or your man brings you a bouquet of flowers in your favorite varieties.

Dating Front:
The chemistry between you and a guy you've been flirting with might ignite under combustible Mars in August.

Couples Advice:
Even the most devoted Taurean has to make a real effort to keep her relationship fresh. Leave town with your man in late January when one-on-one time is important.

Grab a copy of the January Issue of Cosmopolitan, which has a FREE 2010 Bedside Astrologer Booklet!
[nextpage]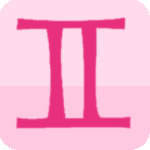 GEMINI

Your Love Forecast:
You've learned early in the romance game that your on-and-off style can make you difficult to keep pace with. You need a dude who's willing to roll with the punches. Let's hope you've not given up on finding your match because it's coming in 2010. Sparks fly when you bump heads with someone who couldn't be more your opposite!

Ditch:
Your wild mind that considers everything fair game. Impulsive Jupiter might tempt your reckless side in September. Don't risk your rep, or your man, on a horny whim.

Relish It:
An old flame takes you on a racy trip down memory lane in December.

Dating Front:
When two cuties vie for you in May, gun for the one who doesn't flinch at your far-out moves.

Couples Advice:
His libido rising with the summer heat, let him be your love beast and take you wherever he wants--living room floor, washer, back of his pickup truck...

Grab a copy of the January Issue of Cosmopolitan, which has a FREE 2010 Bedside Astrologer Booklet!
[nextpage]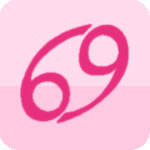 CANCER

Your Love Forecast:
Your not-so-secret dream of a long and lasting love becomes very likely in 2010. When a fast-acting dude (your picture of a heartbreaker) invades your comfort zone in early May, don't immediately put him on your avoid-at-all-cost list. Guy-savvy Venus says if you give this inwardly sweet boy a chance, he'll stick around far longer than you'd think.

Ditch:
Taking every little criticism personally. You're still nursing your wound (and being mean) while everyone else has forgotten about it.

Relish:
That diva rush mid-May through mid-June with vavoomy Venus in your sign. Rev up your style with a pair of huge sunglasses with movie-star black frames.

Dating Front:
Brazen Jupiter zaps your coyness in July. Consider calling a cutie you'd like to meet.

Couples advice:
Take golf or jetskiing lessons together in August when Venus and Jupiter encourage fun in the sun.

Grab a copy of the January Issue of Cosmopolitan, which has a FREE 2010 Bedside Astrologer Booklet!
[nextpage]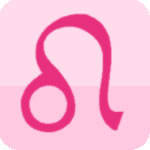 LEO

Your Love Forecast:
Whether you know it or not, you're always in search of that lover who makes you feel adored. In September you go all out for a guy who floats your romantic boat. However, your storybook romance is likely to end as suddenly as it started. Thanks to your ample store of self-love, this fluky chapter will be all forgotten by December.

Ditch It:
Curb your excessive demands in early May or you'll make him feel like a complete dud. 

Relish It:
You'll be taking charge of your booty once Mars springs out of retrograde in March. Surprise him with a different move, like playing reverse strip poker and having sex with your clothes on.

Dating Front:
You do have a possessive side, so make sure that you can handle it before attempting to turn a freedom-loving guy into your newest bed buddy.

Couples Advice:
In times of stress, you are his rock. So be strong for him when Pluto puts him in a deep funk in late May.

Grab a copy of the January Issue of Cosmopolitan, which has a FREE 2010 Bedside Astrologer Booklet!
[nextpage]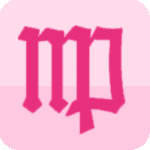 VIRGO

Your Love Forecast:
With uncompromising Pluto steering your love stars in 2010, Virgo chicks aren't settling for anything less than a trustworthy, eminently sensible, and totally devoted man. Going for what you want might mean ploughing through your share of Mr. Wrongs, but all your heartaches and heartbreaks will be worth it once you've found Mr. Right.

Ditch:
Your habit of bringing work home (and into the bedroom)--it's a surefire libido squelcher. 

Relish It:
Your boudoir moves get his rave reviews when try-anything Uranus stretches your thrill-seeking muscles around June.

Dating Front:
An outdoor event in late July finds you face-to-face with a brainy guy who thinks you're his perfect match.

Couples Advice:
When gauzy Neptune plays up your lovey-dovey side in April, chuck overtime for cuddle time to make you feel more connected.

Grab a copy of the January Issue of Cosmopolitan, which has a FREE 2010 Bedside Astrologer Booklet!
[nextpage]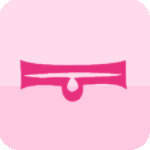 LIBRA

Your Love Forecast:
In February, sociable Libra chicks shift into high gear at what they do flawlessly: Party! V-Day comes around with you looking your sexy best. However, draw the line between work and romance when Jupiter makes you Office Golden Girl around June. Instead of giving in to the persistent pushings of a corporate hot hornet, knock your brain and ask yourself what's really at stake.

Ditch:
Losing perspective and lashing out at your guy when you're crossed. Play fair, girl. You can't imagine how things would be if your positions were reversed.

Relish It:
The stars set you on a collision course with a majorly cute guy in April while you're out jogging.

Dating Front:
Don't let a misunderstanding ruin your romance in August (you believe he stood you up on a date), when retro Mercury temporarily cross-wires a connection. You'll both laugh about the mix-up sooner than you think.

Couples Advice:
Don't put him on the back burner even when Intense Pluto swamps you with job commitments in June.

Grab a copy of the January Issue of Cosmopolitan, which has a FREE 2010 Bedside Astrologer Booklet!
[nextpage]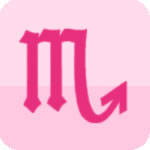 SCORPIO

Your Love Forecast:
Thanks to complex Neptune in July, your romantic life gets confusing as you question your current relationship. Don't sweat it, Scorpion. Remember that the grass isn't always greener on the other side. Keep a tight lid on your temper when nasty Mars inflames your psyche near December. Otherwise you might do serious damage to your relationship.

Ditch:
The thought of getting even with an ex when he starts hooking up with a mutual friend in August. You're over. So get over it.

Relish It:
Unleashing your usually hidden rambunctious side in May lands you a wild fling. It'll leave you with sizzling memories that you'll enjoy thinking about for months.

Dating Front:
Make a date night in September at a new restaurant or a foreign film screening--you're both ready for a little inspiration.

Couples Advice:
Pleasure-junkie Venus suggests you get creative with your man or man-of-the-month in November to help tap his erotic imagination. Foreplay tip: Try sensual massage using tangy-sweet orange-flavored lotion.

Grab a copy of the January Issue of Cosmopolitan, which has a FREE 2010 Bedside Astrologer Booklet!
[nextpage]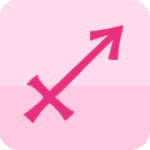 SAGITTARIUS

Your Love Forecast:
Count on your adamantly independent attitude toward love (you want a playmate not a partner) to be turned completely on its head. If you're feeling the urge to settle down, admit it: you've come down with a severe case of nesting fever and it's going to last all year. Don't say you haven't been forewarned! Exchange "I dos" in February or April--or beat the bell in a blazing crimson and gold-themed ceremony in October.

Ditch:
Letting your inner control freak take over when compulsive Pluto amps insecurities in August.

Relish It:
When white-hot Mercury delivers naughty ideas for your twosome in March, ring him up at his office and he'll bust his ass to be home with you.

Dating Front:
A quiet guy--not quite your type, but who is so irresistibly cute--creeps into your life in September. He'll keep you bedroom-tied for weeks.

Couples Advice:
Discussing a sensitive matter is easier in June when analytical Mercury helps you present your sides in a clear-cut way.

Grab a copy of the January Issue of Cosmopolitan, which has a FREE 2010 Bedside Astrologer Booklet!
[nextpage]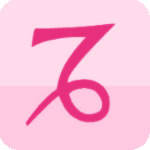 CAPRICORN

Your Love Forecast:
Capricorn chicks rarely let themselves be ruled by their emotions. But with passionate Mars stoking your inner fire, you'll definitely enjoy the thrill that comes with a steamy affair--at least, there's got to be one! Quit trying so hard to analyze them--just enjoy them under the covers.

Ditch:
A possessive type who moves into your scope zone in March. Guess what, Goat--you'll be sorry you said yes because this loser won't leave you alone.

Relish It:
Around September, competitive Mars guides you toward the next step in scoring a coup in a relationship matter.

Dating Front:
Open your eyes around late July when karmic Saturn introduces a Serious Boyfriend Contender who could change your life for the better. 

Couples Advice:
Venus is in money-saving mode in October, so instead of going out weekend nights, consider inviting friends over for DVD marathons, old-fashioned board games--and naughty charades.

Grab a copy of the January Issue of Cosmopolitan, which has a FREE 2010 Bedside Astrologer Booklet!
[nextpage]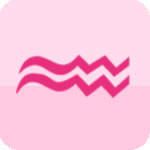 AQUARIUS

Your Love Forecast:
Despite a caring-and-sharing attitude, you tend to be very wary of emotion, which is why many of you Aquarius chicks prefer casual hookups over a committed relationship. Be honest. If you own up to your feelings and sensitivity you'll savor a sweet romance this summer. Being too busy in October might make you miss the love-light in someone else's eyes. Spend autumn weekends at yoga or meditation class to help get your mind off work and focused on more pleasurable things--like sex!

Ditch:
A looker who spends more time preening than you do! Search for a savvy guy who knows all the right under-covers moves.

Relish It:
In July, unleash your willing-to-try-anything 'tude in the bedroom and you'll hit the biggest O in your life.

Dating Front:
Don't steer clear of a slightly younger guy in April. He might light your sensual fire under bold Venus.

Couples Advice:
A gab session in November could turn up a revelation that strengthens your bond.

Grab a copy of the January Issue of Cosmopolitan, which has a FREE 2010 Bedside Astrologer Booklet!
[nextpage]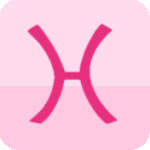 PISCES

Your Love Forecast:
You live for romance, and with breathtaking Jupiter sweeping through your sign in 2010, your love life will spin in exciting directions. From going on a blind date with someone who turns out to be drop-dead gorgeous or bumping into an ex you haven't gotten over completely to your man taking you on a luxe cruise to the Cayman Islands, you're in for some seriously sexy surprises that'll keep you reeling through most of this year.

Ditch:
Turning your back on a friend who asks for your help with a love prob in April--it'll weigh on your conscience.

Relish It:
Flirting with a guy friend in May could flare into the hottest romance you've had in a while.

Dating Front:
Consider telling a special guy exactly what's on your mind when Venus emphasizes honesty in January.

Couples Advice:
Watch for arguments under meanie Mars near August. But don't worry too much. You'll have some miraculous make-up sessions, too.

Grab a copy of the January Issue of Cosmopolitan, which has a FREE 2010 Bedside Astrologer Booklet!

Continue reading below ↓
Recommended Videos