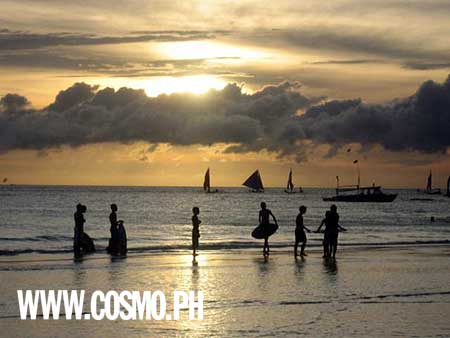 If you failed to hit Boracay last summer, August is the next best time to make up for it. While Manila is usually drenched this time of year, the island down south still enjoys sunny weather on most days. Plus, the beach is less crowded, so you'll get to explore the island, enjoy various activities, and bond with your
barkada
minus the hassle.
To be sure you don't miss out on any hot happenings in the island, check in at The Tides Hotel Boracay, a comfy, chic hotel situated in the heart of D'Mall.
Chic Getaway: The Tides Hotel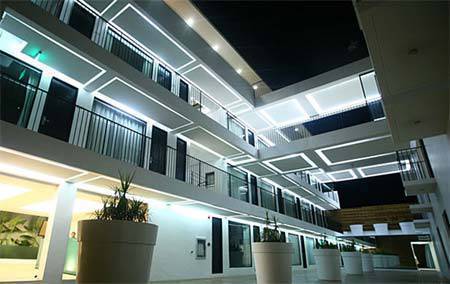 Party from here:
Bring the party where you're at, as this chic hotel already offers cocktails at the Solstice Sun Lounge. You don't have to go far in case you're bitten by the
tamad
bug. Just take the stairs from your room to the sun deck!
Cool and comfy:
Not in the mood to party? Curl up in The Tides' downy white beds and tune in to your favorite cable channel on the state-of-the-art plasma TV found in each room. You might even get a kick out of the witty lines written on the walls and ceiling of the minimalist-style bedrooms and bathrooms. The Essential Room (starts at P6,720) is good enough for a
barkada
of four; you can make room for another person by adding P1,200.
For reservations, call (02) 725-3411 or 722-9200. Check out The Tides' promos and events in www.tidesboracay.com.Beach photo by Sharline Bareng, The Tides Hotel facade courtesy of The Tides Hotel Boracay
[nextpage]
Hassle-Free Dining: Ka-On Restaurant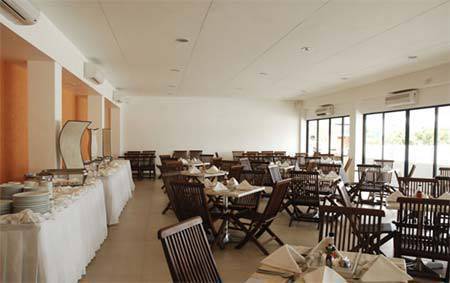 A few steps to scrumptious meals:
Just go to the roof deck of The Tides and, voila, you can enjoy Filipino fusion dishes in this relaxing restaurant.
What your group will love:
If you love fish, savor Queen Dory of the Tides (P300), a cream dory fillet fish served with marbled potato, candied tomatoes, sour cream, and pickled vegetables. Gorge on certified Pinoy fare such as Pasta Pobrecita (P320), an original pasta dish of homemade tuyo flakes in olive oil, tomatoes, black olives, garlic, and chopped salted duck eggs. Your
barkada
will love sharing Grilled Pork Belly Barbecue (P345), marinated in Manila-style sweet barbecue sauce served with a small side salad.
Party The Island Way: Hey Jude!
The hippest place is two minutes away:
From The Tides, it only takes a couple of minutes to walk to Hey Jude! Bar & Bistro for cocktails. Make sure you try their signature tequila shots—where you get yummy pineapple juice as chaser instead of the usual lemon-and-salt combo.
Soak up the happy hours:
Make the most of free-flowing drinks from 9:30AM to 7:30PM, when you can get local beers and spirits for as low as P40. You can even enjoy house cocktails at 50% off!
Photo courtesy of Ka-On Restaurant
[nextpage]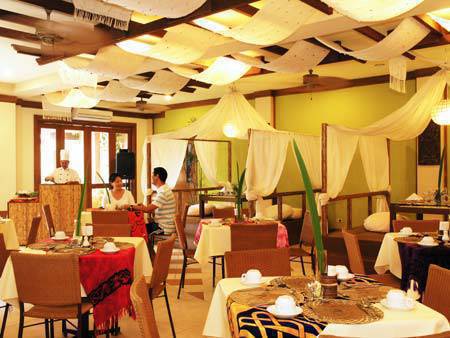 Island Cuisine:
Tropicafe Restaurant And Bar
Go for peace and quiet:
Dining in restaurants by the shoreline can get stressful, especially if the beach gets a bit crowded at night. If you're in for a quiet and romantic dinner, just take a trike to the Best Western Boracay Tropics Hotel and settle in the comfy cabanas of Tropicafe.

Local surprises:
Pata Tim may be common anywhere, but Tropicafe's soft, flaky pork dish and sweet, flavorful sauce makes it a memorable treat. If you want an authentic Boracay dining experience, don't miss Tropicafe's Inubarang Manok (P450), an original Aklanon dish of native chicken cooked in coconut milk with
puso ng saging
. Be sure to order this in advance by calling (036) 228-4034.
Photo courtesy of Tropicafe Restaurant and Bar
Continue reading below ↓
Recommended Videos