Marlo and Camille have both been residing in Seoul for a few years for work and studies. Before the COVID-19 outbreak, their usual weekdays would involve commuting to and from work, while weekends were spent relaxing and socializing with friends. South Korea is bustling from day to night, with many establishments open until late and some even for a full 24 hours. However, because of the current situation, many of these have to operate at shorter hours to prevent the spread of the virus. They shared these photos from early April to show what the current situation is in Seoul. 
Public transportation and working from home
In response to the sudden increase in cases in late February, a lot of schools closed and many offices implemented teleworking, or work from home. As the number of new cases start to decrease, some employees have started to resume work at their offices. Although it's not as packed as it was before. More passengers can now be seen on subways and buses especially during the rush hour.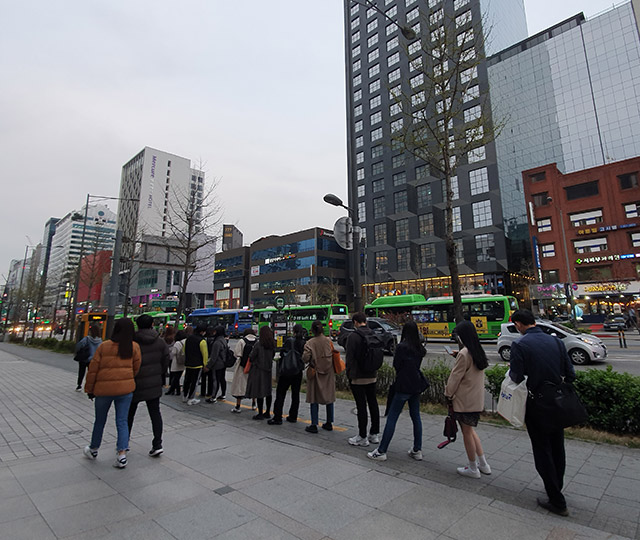 Continue reading below ↓
Recommended Videos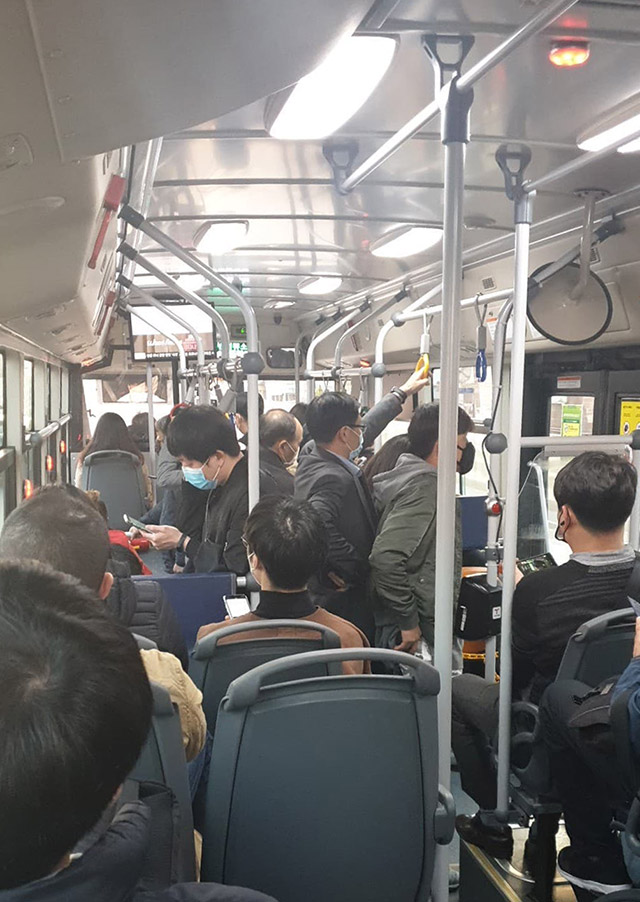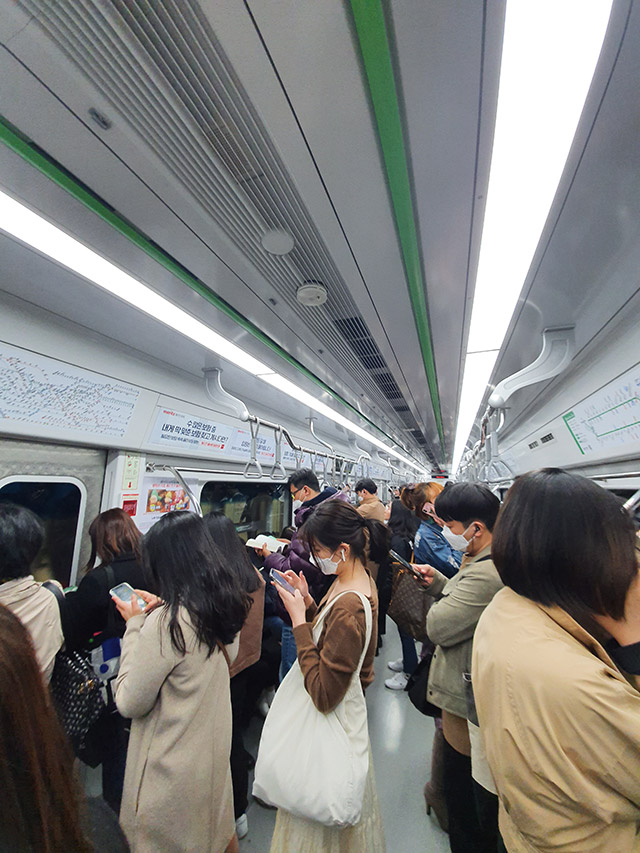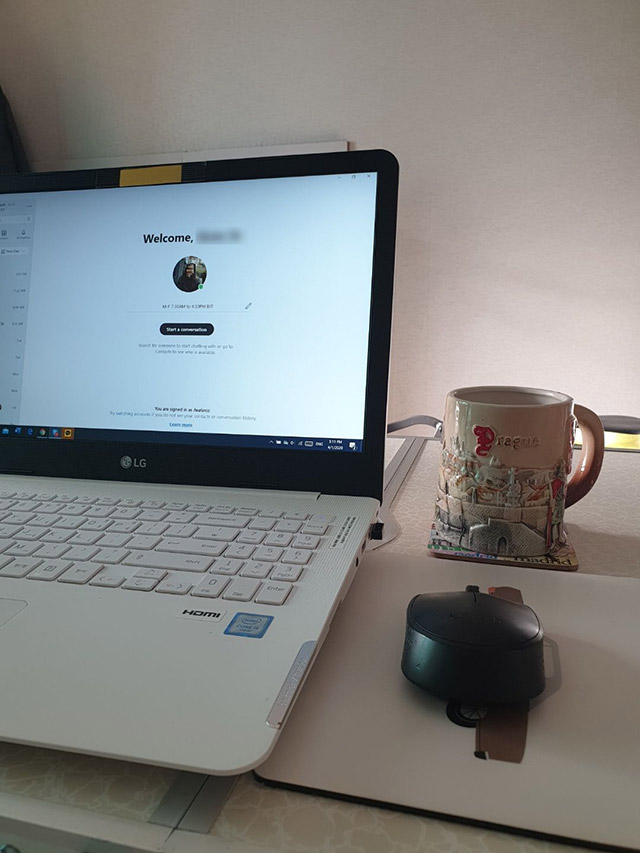 Temperature checks at stores
Department stores and certain establishments require customers to have their temperature checked upon entry. Designated employees are ready with a thermometer at the entrance—it only takes a second! This procedure makes shopping more comfortable knowing nobody in the mall has a fever. There are also some establishments with a no mask, no entry policy.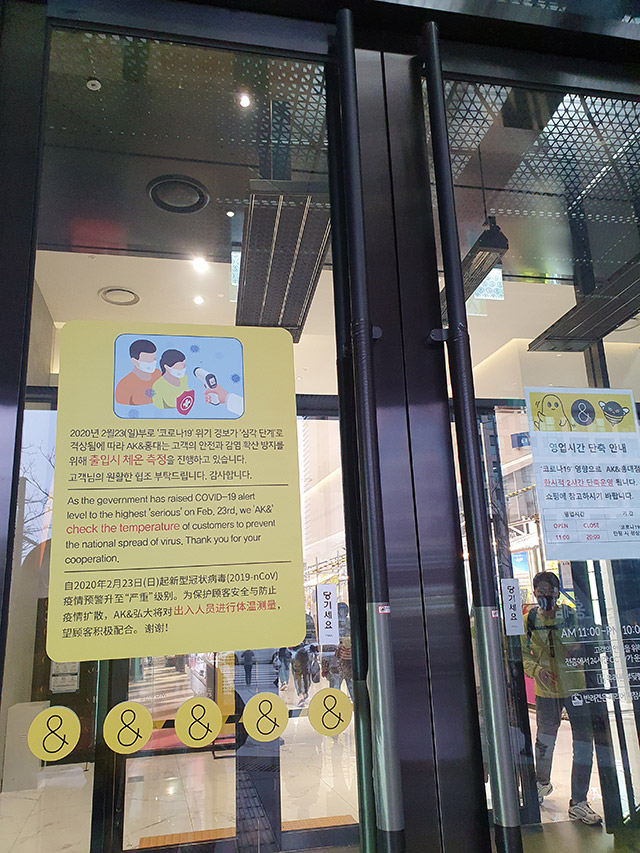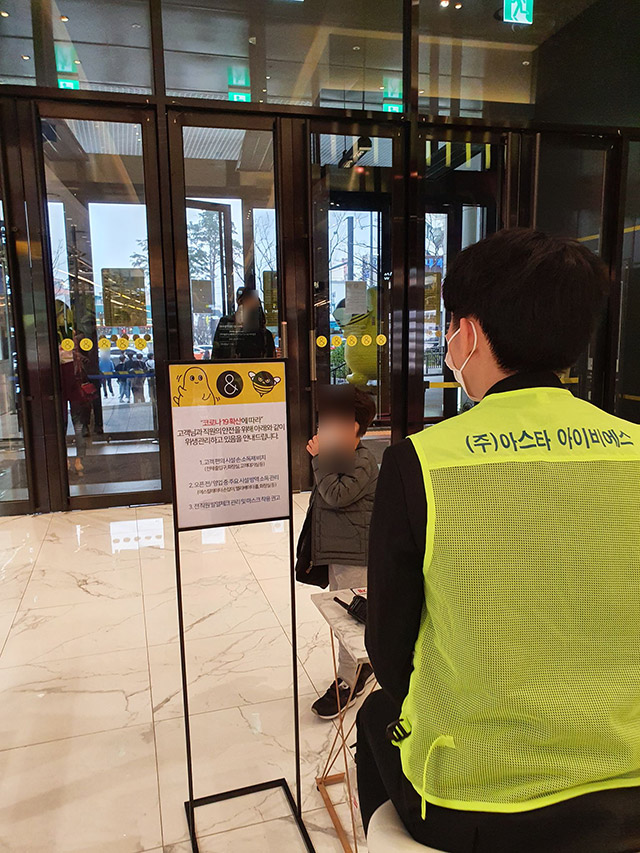 Sanitizers everywhere
Sanitizers are available in most public spaces, and everyone is encouraged to use them. Seoul Metro created a campaign to fight COVID-19, which include: having a sanitizer dispenser available in all subway entrances, putting up posters with important information, and subway announcements encouraging the use of masks. These announcements are made in both Korean and English.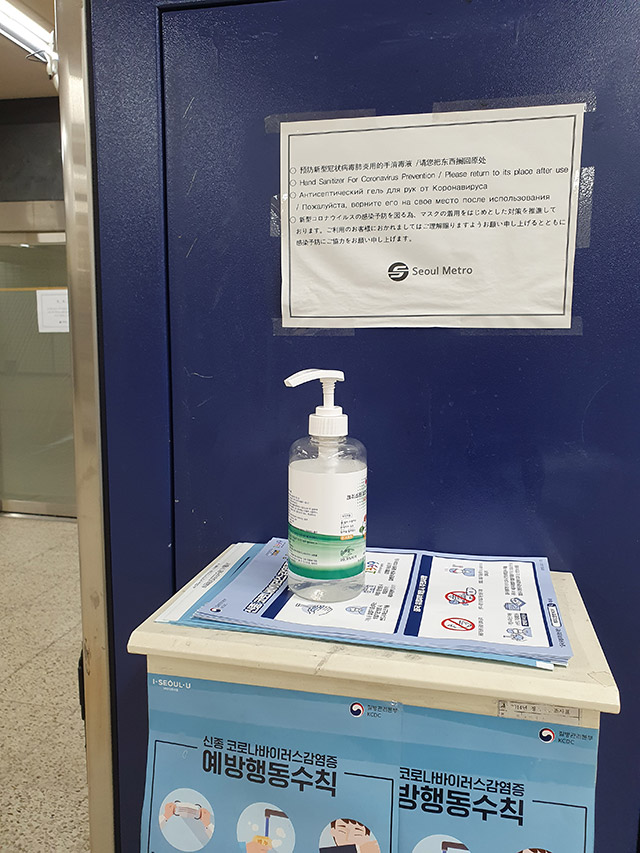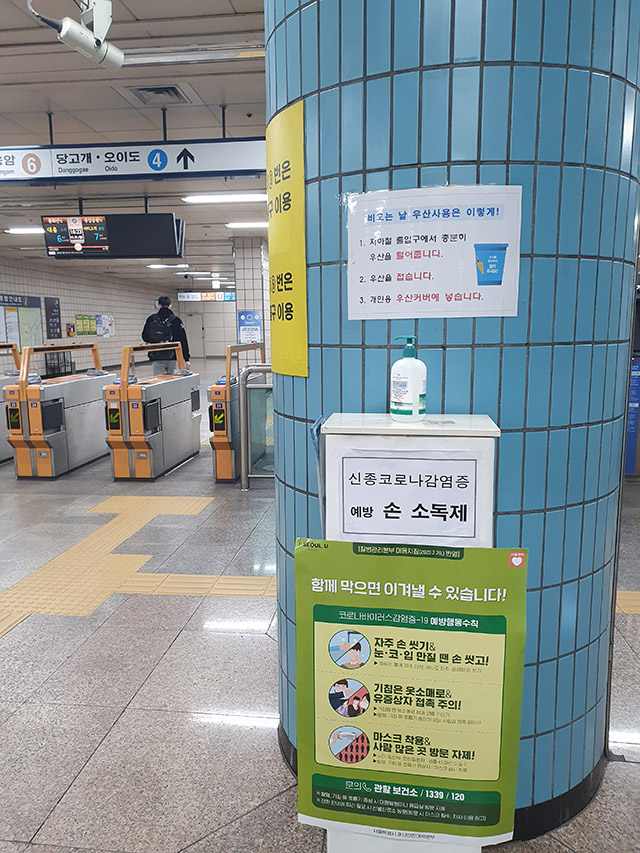 Access to masks
The Korean government encourages the use of masks as a means to prevent the spread of the virus. Due to the shortage and price increase of masks, the government implemented a system of rationing masks each week. Those with national health insurance can purchase a maximum of two masks per week, at 3,000 won, on designated dates according to the last digit of birth year. For example, those with a birth year ending in one or six can purchase on Mondays. The government has also recently announced that they will provide 100,000 reusable masks with filters to foreign residents not covered by this system. Masks are also available in stores and subway stations but usually at a higher price.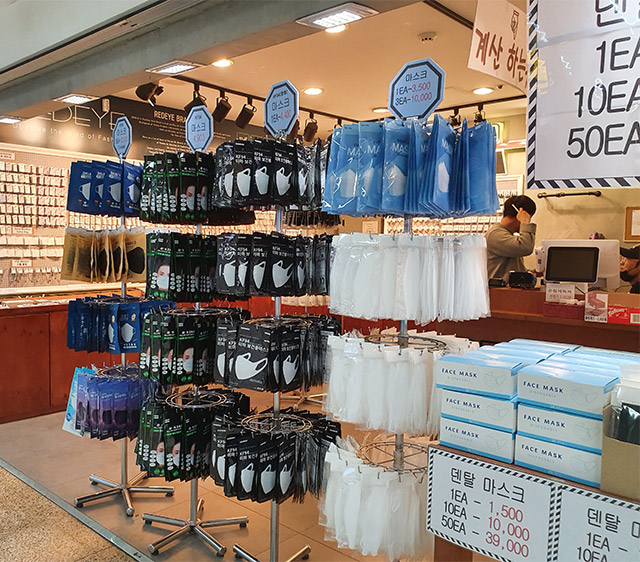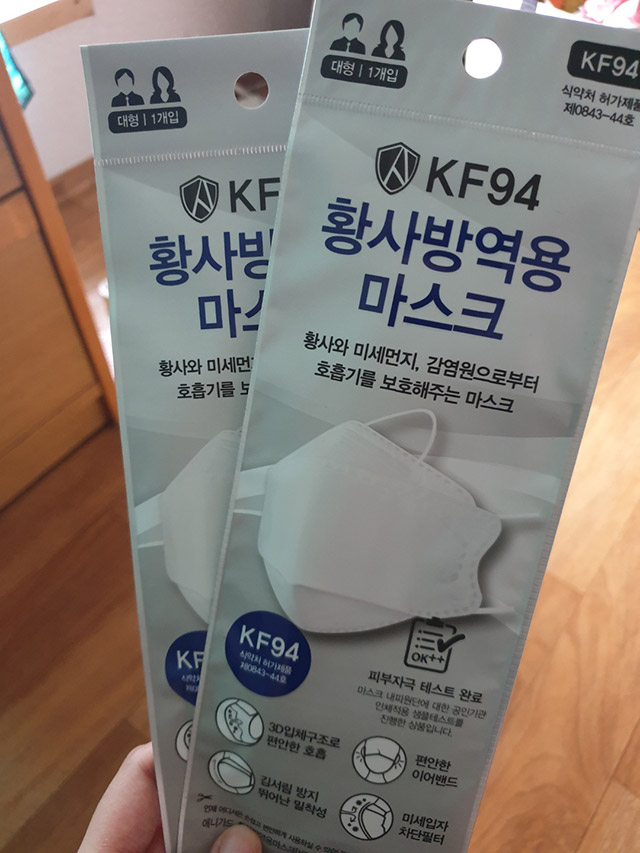 Groceries and department stores
Department store sales are still ongoing. Grocery stores are fully-stocked. There's no worry about going hungry or running out of supplies! Though social distancing is still highly encouraged, people are allowed to go out at their own risk. The number of people in stores have been increasing since mid-March, as reports of new cases have been decreasing. The situation is very slowly starting to go back to normal, except that everyone still religiously wears masks.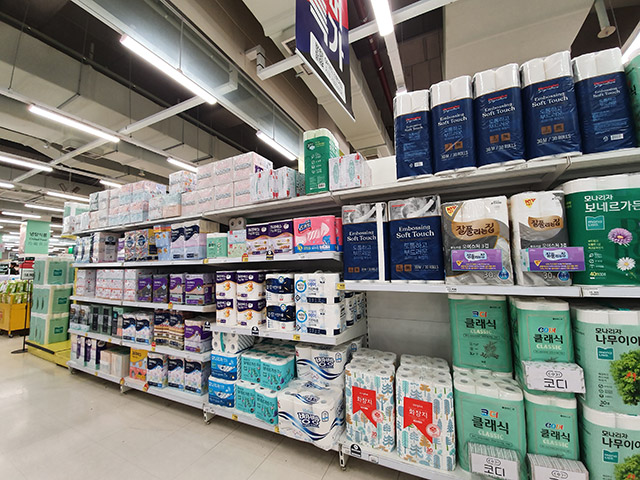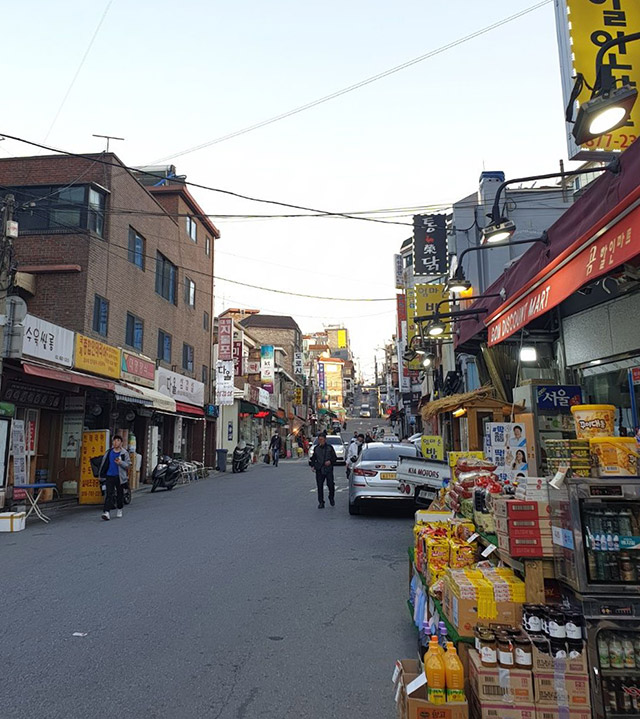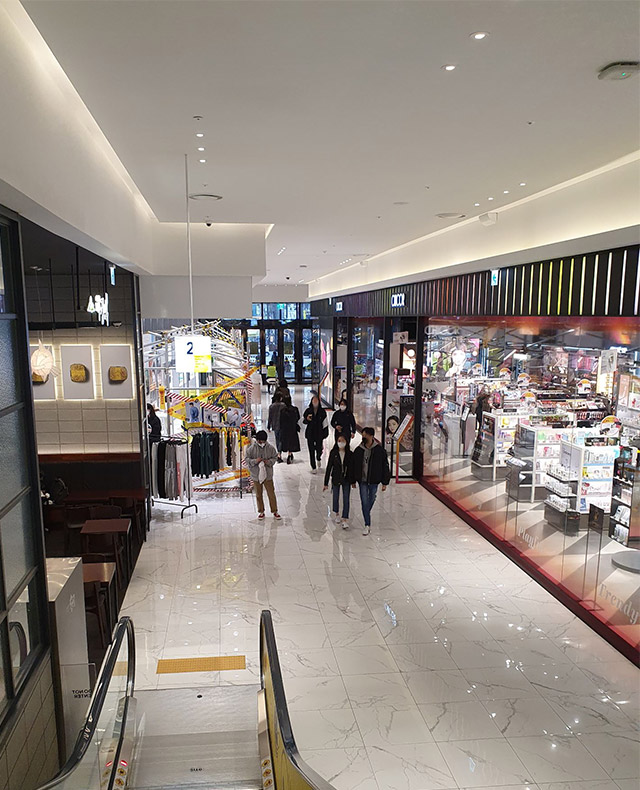 Government reminders
COVID-19 reminders and announcements are sent via SMS. These texts are in Korean but can be translated to English through an app. The people are notified about the location of new cases as well as new posts on the local websites tracing where the new patients have most recently been to. This transparency helps build people's trust. To prevent a surge in cases, the government has been constantly reminding people to observe social distancing.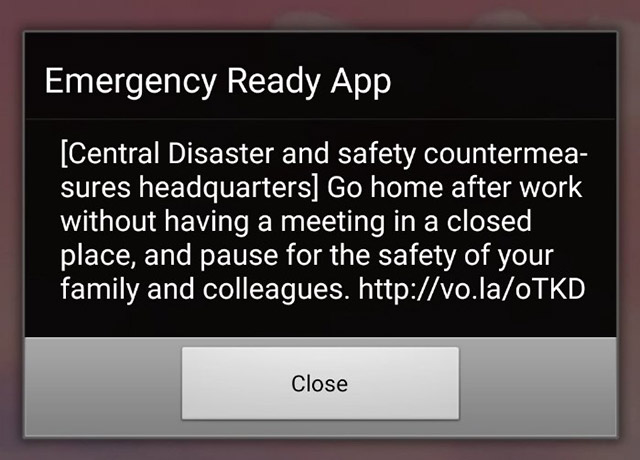 Neighborhoods and food establishments

In February, online shopping and food delivery saw an increase in demand as a lot of people relied on these fast and convenient services. Food and drink establishments remained open, but they were a lot less busy since people chose to stay home. Normally, employees have a habit of socializing after work at outdoor food stalls. These days, perhaps because of campaigns to avoid after-work gatherings, outdoor stalls are not full although more people are starting to eat outside again. Cafes are also starting to get crowded as students prefer to take their online lessons there. More people are also going outdoors to exercise, walk their pets, play sports, etc.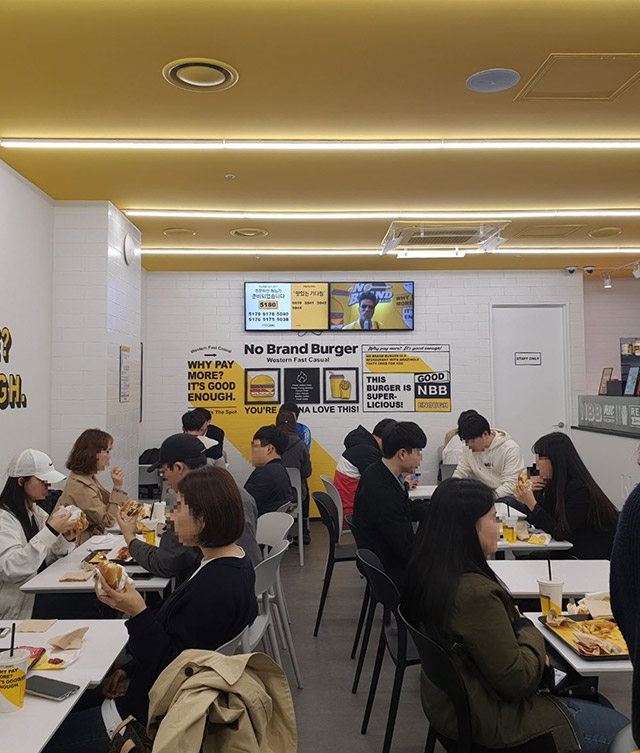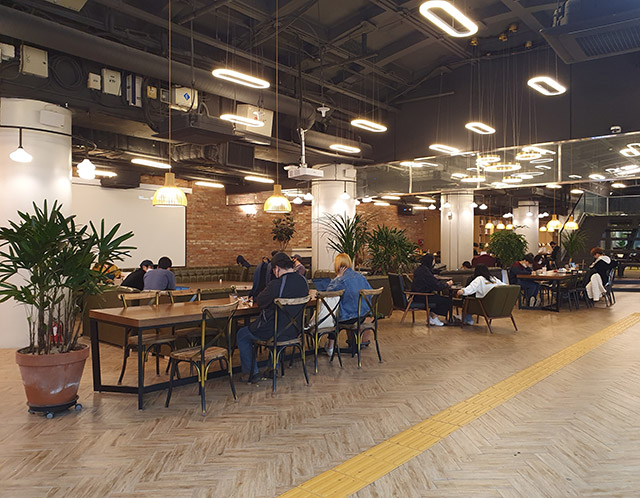 Hongdae 
It's business as usual in Hongdae, however, it's not as lively as it usually is. Stores and alleys are still filled with people, but busking is currently prohibited until further notice as part of the government's efforts to avoid the gathering of large crowds. This famous busking area, on a normal night, is usually packed with hundreds of people watching and enjoying performances.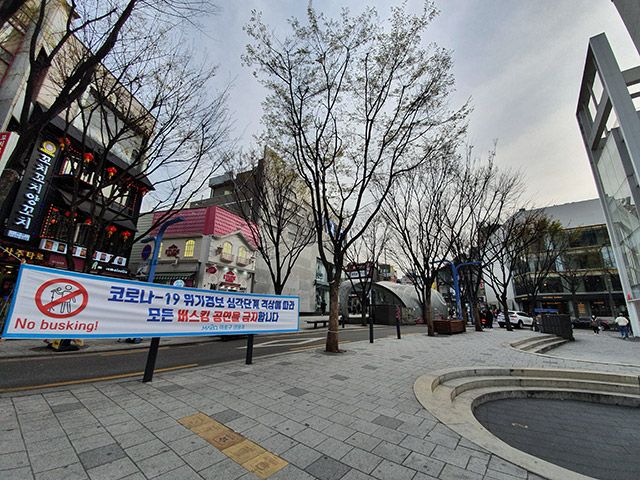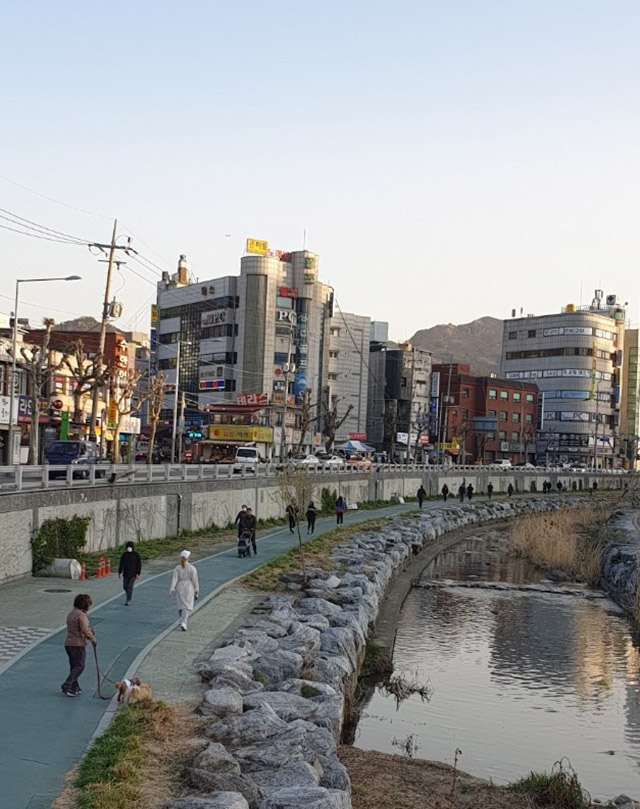 Marlo and Camille both appreciate how the pandemic is managed in Korea, so they do feel very safe. "We feel lucky being here at this time, but it worries us that we are not with our friends and family. Just like everyone else, we just hope and pray that the world soon recovers from this," said Marlo.
Marlo and Camille run an Instagram page documenting the prettiest cafes in Seoul. Follow them here.
Check out Camille's travel blog to find more places to visit in South Korea here.
Visit reportr.world for more COVID-19 stories.