There were times when living during this pandemic felt like an endless dream. Life was on loop, and days melded into weeks, eventually into months. And before you know it, your life has taken a course of its own.
Seeing your life unravel when you had so many things planned ahead is one thing. It's a totally different thing to helplessly watch as things go off course without the comfort of family, friends, and everything else that reminds you of home. 
This was the situation that sisters Muri and Lili Gonzales found themselves in. Others might think they've bested the uncertainty by flying off into other countries before the pandemic hit, but that's not really the case. Just like everyone else, their plans were derailed, their beliefs were tested, their lives were changed—and they had to face these challenges alone.
So what was it like going on an unexpected journey most people could only imagine? We take a look at how the two sisters navigated through their unexpected journeys.
ADVERTISMENT - CONTINUE READING BELOW ↓
Muri's Parisian life during the pandemic
Muri, 31, has been working in a music tech company and was pursuing further studies in France when the COVID-19 outbreak happened. And while it is difficult being a student in an "intensive program," as Muri describes it, it had nothing on what she had to go through during the first part of lockdown in Paris. 
"It was in the middle of the school year when the pandemic hit, and all of us were in denial," she recalled. "It felt like a movie where we didn't think things [like these] were gonna be happening. Everybody was away from their homes and we were quite isolated. We were in this uni town living there for our studies."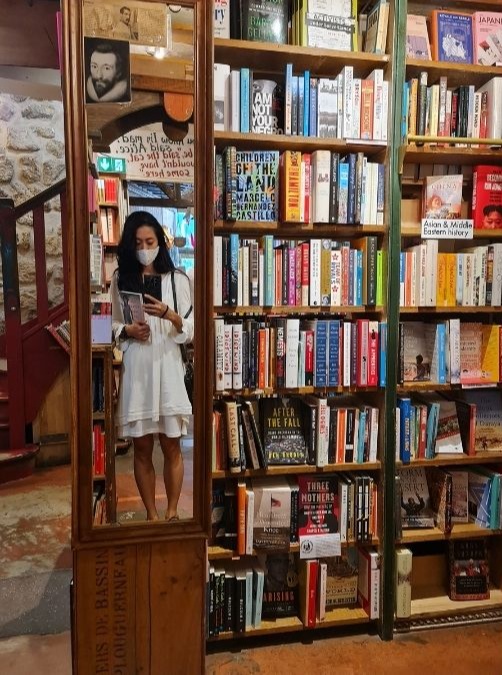 At first, Muri felt devastated. It was supposed to be a time of learning about new cultures and a new language for her. Instead, she found herself in isolation with no one physically present to be a source of comfort or strength. 
"I was home alone. I remember being in my apartment and there was nobody [else] there. There was nobody around. It was really trying to find a way to stay connected with friends and family through virtual calls and we had all things online for our classes." Muri shared. 
Muri's situation was made even more difficult by how she had to face changes in her life on top of experiencing the pandemic. "The pandemic was timed [when] I was going through a lot of life transitions, a lot of new experiences," she explained. "[There were] work changes, life changes, even social circle changes. It amplified the challenges even more."
ADVERTISMENT - CONTINUE READING BELOW ↓
"So basically, everything external is changing around me and at the same time, everything that I thought defined me, I was questioning at that moment. I think the pandemic removed me from everything that I'm used to, everything that stimulated me, that made me who I am. All the events, the people, the habits that defined my identity...they were removed. It was a difficult time to grasp a sense of stability and reassurance."
It eventually became too much for her to bear, and this is when Muri felt the need to look from the inside instead of looking for validation from the outside. "For me, that period was a test of mental strength and adapting to the situation. It was a very introspective journey on being able to understand." She said, "If I were home, it definitely would have been very different. In my situation, I was pushed to my limits and needed to get through both mentally and emotionally. And this kind of stretch, the tests, and the brute force of forcing myself to survive—these helped equip me with bullets of strength that also allowed me to be more self-compassionate and understanding."
ADVERTISMENT - CONTINUE READING BELOW ↓
So when the time came when she could already go out and move around, Muri made sure she wasn't stuck in her own head. "I've learned to focus more on health and wellness. Getting into a healthy routine helped me to keep sane. I paced myself whether it's [through] meditating, taking a walk at the end of the day, or creating a safe space in my own home. It was really [more about] getting to know what is good for me, and making sure I get the right dosages of it."
In the absence of her family and her friends, Muri held onto something she knew she could always count on: her ability to make beautiful music. "Being abroad and in a new setting meant constantly adapting to everything around me. It was exhausting." She confessed. "Putting myself into my music made me feel I could just be me. It let me grasp who I was. It gave me rest from constant changes. It was a place no one could touch." Ultimately, music was Muri's salvation. Through what she went through, she was able to complete two songs that she shared with the world earlier this year: 'Thunder' and 'Tulog Na.'
ADVERTISMENT - CONTINUE READING BELOW ↓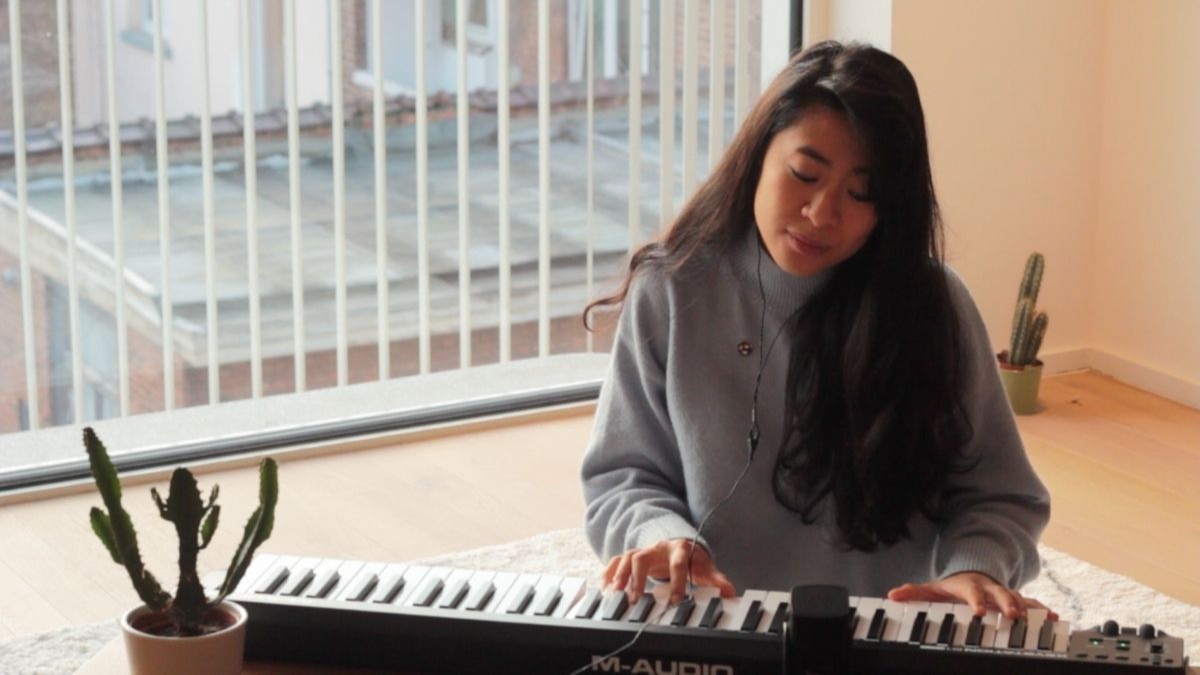 "In a way, music became a channel—in the void of people, habits, and distractions—to unload, to capture my experiences and emotions," She furthered. "It let me express the complexity and web of ideas that music as an art form could. My music was an outcome of such a personal journey, and putting it into writing was in a sense my own therapy. I felt that I walked through fire, and the journey really hardened me but also forced me to emerge stronger. Writing felt like laying out the story for myself both as my own personal repose, but also as something to partake with anyone going through something similar."
ADVERTISMENT - CONTINUE READING BELOW ↓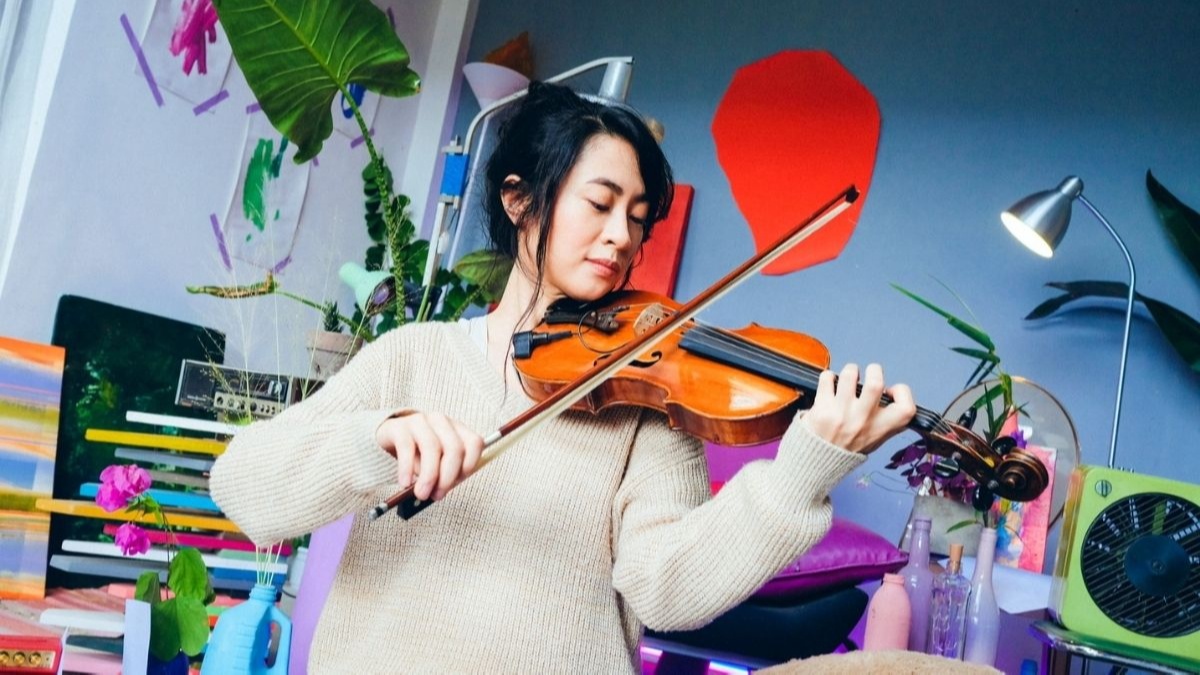 Her realizations made her feel more grateful for everything that she had. "I felt that everybody, like my friends and family, is all extra caring, reaching out and making sure everyone is okay." Even if you felt this sense of aloneness and the sense of detachment from whatever things you identified, the sense of caring for each other was a nice reminder of how human we all are and how we actually help each other in times of need.
ADVERTISMENT - CONTINUE READING BELOW ↓
Lili's adventure in the waves of Indonesia
While Muri was going through the pandemic in France, Lili, 27, was stuck in Indonesia. She had flown a month earlier to work with someone developing bamboo villages in Bali after quitting her job in Manila. She originally planned to work on-site for a month to learn the ropes and go home after.
Of course, she never got to fly back home until way later.
"At first, it was no big deal. It was kind of like a dream job: an intersection of my interest in bamboo as a means for sustainability and my skill in finance. So I was really happy to be there." She recalled, "I was working on a vision I truly believed in and I was well taken care of. I also wasn't missing any gigs in the Philippines anyway since they were all canceled because of the pandemic."
ADVERTISMENT - CONTINUE READING BELOW ↓
But the unpredictability of the entire situation soon got to her. Work was overwhelming, and she missed her family. She soon found herself unable to deal with the many challenges she found herself in. "I felt scared and vulnerable because I didn't know when or how I was going to go home. I also didn't have health insurance," Lili recounted. "I didn't want to travel, but I also wanted to go home."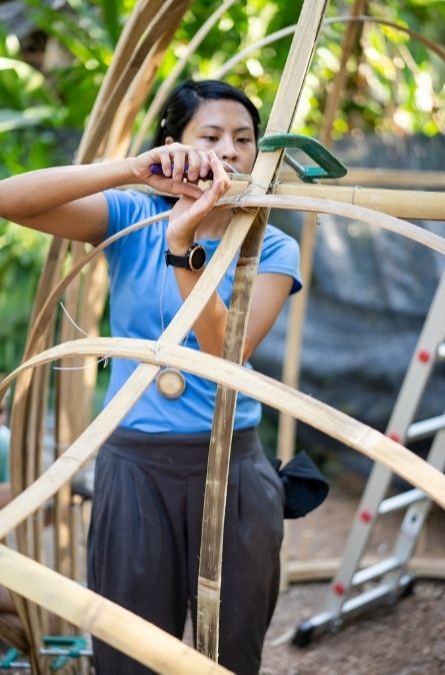 ADVERTISMENT - CONTINUE READING BELOW ↓
Lili knew that she couldn't let this get the best of her. Luckily, she found the emotional support she needed from a colleague whom she bonded with. Both women were housed by their employer, so when it became too much for them, they decided to move out. Later on, she'd find out that it was the best decision she has ever made since stepping foot in Bali. 
"[Moving out] gave me the freedom and independence I needed to feel like I had control of my life again," she said. "[Before,] I was just living in my condo in Makati so I didn't have to go through the traffic but I was like getting baon from the house to save money. [In Rote,] we were like a team. We lived in a new place, bought groceries, and made meals together. I didn't really know how to cook before and then I learned how to cook in Indonesia, like using onions and garlic to make something taste better. I didn't even know that before!"
ADVERTISMENT - CONTINUE READING BELOW ↓
"It was really fun and I felt empowered. I met new people on the island and they were really nice. I felt like I didn't have that certain chance to be the way I was when I was in the Philippines. I don't know; I guess I was stuck at work and I was always with they're all the same people."
Aside from the beautiful faces and places, Lili also discovered another magical thing in Indonesia: surfing. In a blog post, she mentioned that she "picked up surfing as a way to heal." Her surfing experience seeped deep into her first solo album Sunchild, the music she finally got to write.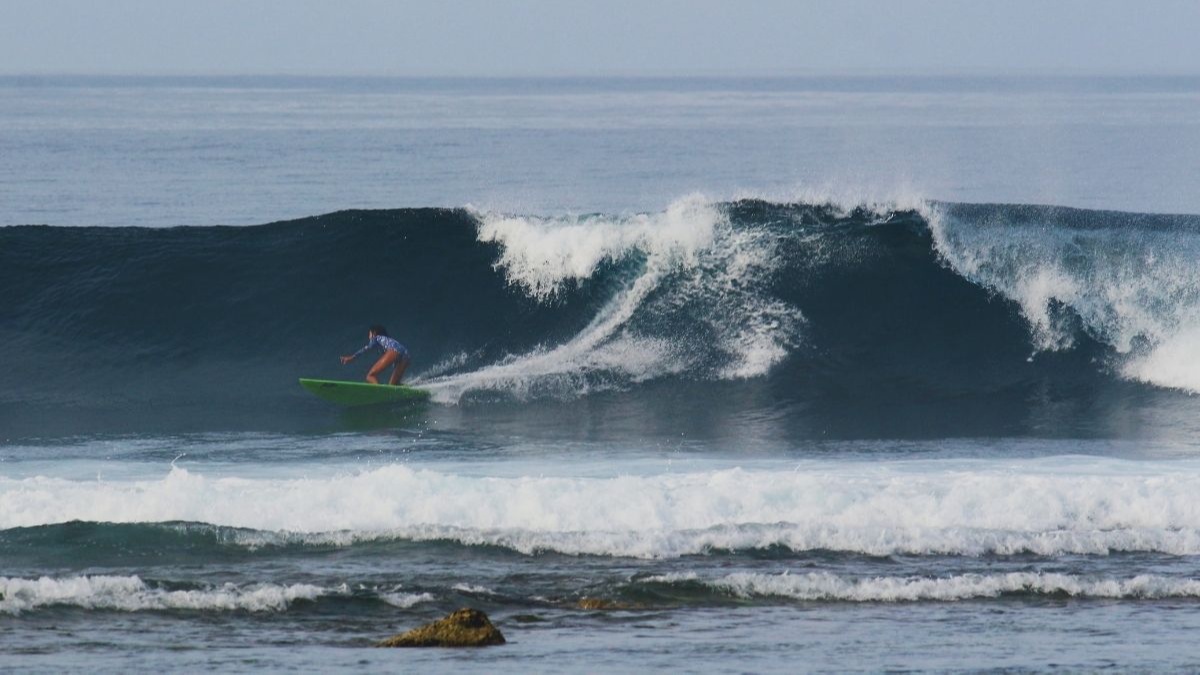 ADVERTISMENT - CONTINUE READING BELOW ↓
"I didn't realize I had a surf sound until I sat down with my musician friends in the Philippines to jam. I thought I was just writing from the heart." Lili confessed. "I realized later on that being stuck on a tropical island where I could surf every day has somehow influenced my music. Don't get me wrong, I was aware that I was making references to surfing in my lyrics, but my music? It was entirely new to me that I could make that sort of sound."
"I definitely would not have my album if not for the experience I went through during the pandemic. The stories I wrote in my songs and the music I made with my friends were all inspired by my time in Indonesia. I don't think I will ever forget the people I have met on the island who have inspired the songs I wrote in my album."
ADVERTISMENT - CONTINUE READING BELOW ↓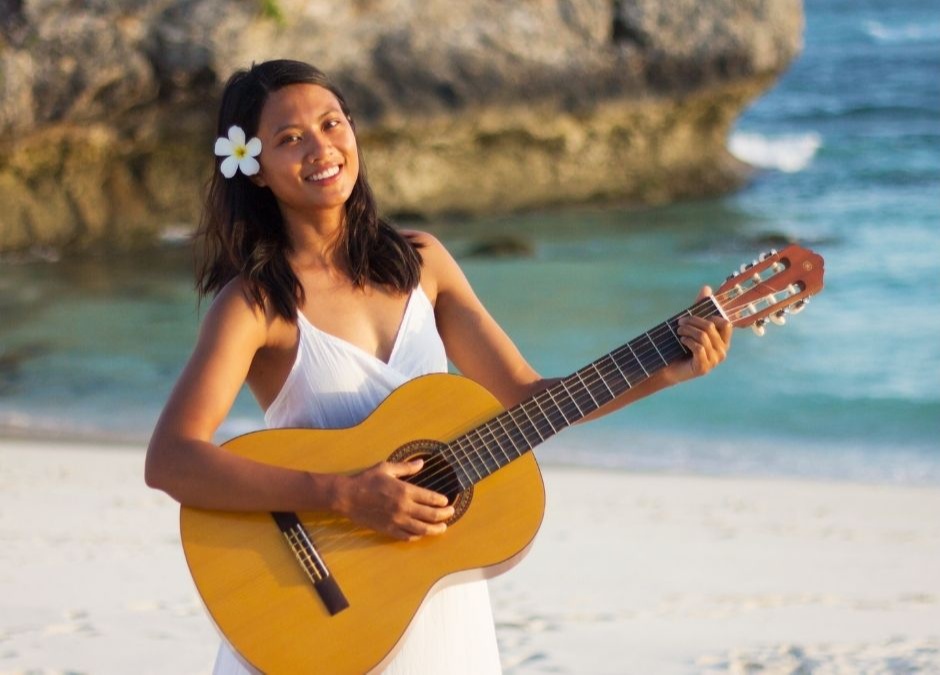 Sisters coming home
Now, Lili is back home, and Muri has also had the chance to come back in the country. But both claim that their lives have been changed forever. Lili is now looking at working on sustainability and community development, interests that she now feels even more passionate about after her stay in Indonesia.
ADVERTISMENT - CONTINUE READING BELOW ↓
"I have more time now to do what I want. I used to wear corporate attire every day and work on Excel spreadsheets and PowerPoint presentations," she shared. "I see myself as a traveling 'do-it-yourself' musician looking to live by the sea to surf. This is definitely worlds away from my old life, but I'm not worried. I knew that I had to go through all that to be where I am now, and I am lucky to have the privilege to pursue my dreams."
Muri, on the other hand, is still on her journey in Paris, but she now understands that as long as she is at home with herself, it shouldn't matter where she is physically.
"Being away at that time felt like having to cope with so many uncertainties and strange world events without the comforts of home and of the familiar. At the same time, it also meant being exposed to and stimulated by different experiences and people," she said. "The distance, isolation, and change in setting helped me to see home, myself, and my beliefs in a different way."
ADVERTISMENT - CONTINUE READING BELOW ↓
If there's anything that Muri and Lili's adventures during this pandemic have taught us, it's that it's okay to put yourself first, even if you're already pursuing something you're passionate about. 
"Be a friend to yourself," Muri advised. "Be forgiving, kind. Listen to yourself above the noise. Let your voice be heard through music or whatever form that lets you express yourself best."
***
Cosmopolitan Philippines is now on Quento! Click here to download the app and enjoy more articles and videos from Cosmo and your favorite websites!
MORE STORIES ABOUT NAVIGATING LIFE DURING THE PANDEMIC:
This Pinay Moved To Spain During The Pandemic—Here's How She Did It
Juancho Trivino Opens Up About Working In A BPO During The Pandemic
Why Moving Out During The Pandemic Was The Best Decision For Me & My Family