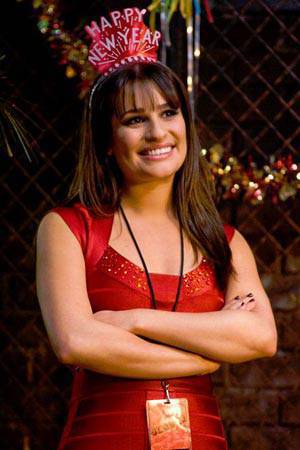 Another year has passed. An important question to ask yourself now is: What resolutions have you already started this January? Because time flies so quickly, many of us question how we should go about starting another year, especially with one more damn resolution to deal with. (Though we're quite sure you have more than one jotted down on your mental list!)

Before we can even take on more responsibilities, promises, acquisitions, friends, lovers, a new wardrobe, spiritual beliefs, and--heaven forbid--unwanted calories, we need to remember that there's only so much a human being can carry on her shoulders. So, let's backtrack for a second and resolve to do the one thing many of us fail at, time and time again: Letting go.

To help you do that, ask yourself these 10 essential questions:

1. Is there anyone who has wronged you in the past year/s whom you need to forgive?

2. Did you fail to finish a certain project that's been nagging you at the back of your head, day in and day out?

3. Did you fail to keep your word to certain people who may have lost their respect for your so-called promises?

4. Did you hurt anyone emotionally, physically, or psychologically, and it's been bothering you all this time?

5. Did you fail to live up to the expectations of your family, peers, and co-workers, whether good or bad?

6. Do you still carry much anger and resentment toward anyone because of painful memories?

7. Do you keep wishing you could turn back time to change instances in the past year that you wish never happened?

8. Do you hold on to certain mementos in your room, car, workspace, or home that only deter you from moving on with your life?

9. Do you still have numbers/emails/Facebook contacts of certain people you're still hoping to reunite with, even if you know it's not healthy for your well-being?

10. Do you make so many references to the past that all you do is compare people, situations, and relationships?

Our homes, closets, and even our fridges all need to be de-cluttered seasonally, right? So, what more ourselves? All we ever focus on is how we can add more and more to our personal spaces; but, as a result, our lives become so overwhelmingly congested that we lose sight of all the small things that matter. In the process, we ultimately forget the one important thing that deserves the most attention: our sanity.

If we truly want more happiness, more friends, a higher salary, a bigger home, a more stylish wardrobe, and a lot more other things, we need to edit the things we already have. We need to forgive those who've hurt us so we can make room for those who only wish to shower us with love. More importantly, we need to forgive ourselves and accept that we're not perfect. When we carry hatred, there is no room for love. It makes no sense to carry negativity if we wish for positive things in the new year!

If writing an email, making a phone call, sending flowers, paying a visit, doing something nice for someone, or spending a day improving yourself will give you closure, then do it! Not only will you close a chapter in your life on a good note, but you might also make someone just as happy!

To let the good in, we need to let go--plain and simple.
Continue reading below ↓
Recommended Videos