Scented candles of all kinds have become a popular shopping list addition amidst quarantine in Metro Manila, likely because most people are still stuck at home and looking to improve their spaces with thoughtful touches of decor. Scented candles, by virtue of stimulating our olfactory senses, can benefit their owners in many ways. They can calm our tired minds, ease our anxieties, and even bring back old memories. That's one reason hotels invest so highly in their signature scents—they want to create that nostalgic aroma that cements itself into your memories and keeps you coming back.
If you love the way scents can transport you to your favorites times and places, local brand Saliw's Tamis ng Kahapon collection would be right up your alley. It features scented candles inspired by old-school candies from your childhood!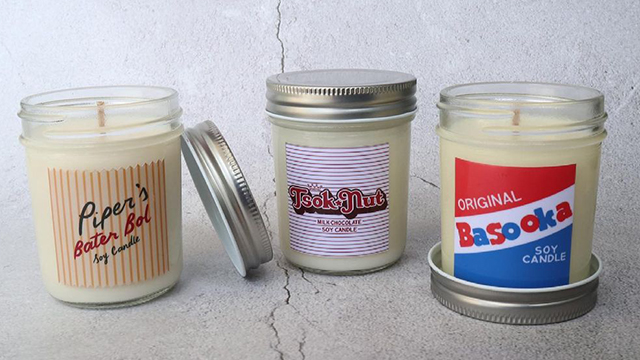 ADVERTISMENT - CONTINUE READING BELOW ↓
This collection features three candles, each with a scent and label modeled after a popular sweet treat from back in the day. Even the candles' jars, which take inspiration from the garapon you would see in sari-sari stores, add an element of nostalgia to the overall aesthetic. We bet lighting these in your room will make your dreams extra sweet! 
If you spent your post-dismissal afternoons sitting at home scarfing down piece after piece of the ever-popular candy bar Choc Nut, this candle is for you. The famed candy, which remains a fan-favorite to this day, marries rich chocolate, toasty peanut butter, and an oh-so-satisfying crumbly texture into one itty-bitty snack that's addicting even in adulthood. And yup, the candle version of the chocolate bar is just as irresistible.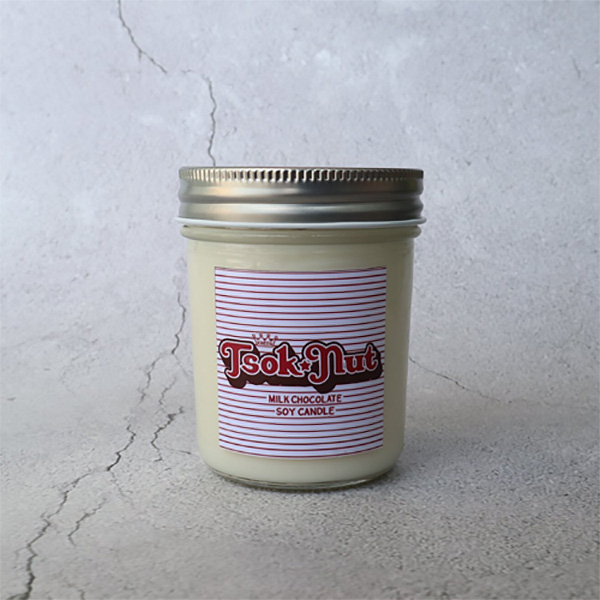 ADVERTISMENT - CONTINUE READING BELOW ↓
Recommended Videos
Bazooka Bubble Gum, which dates as far back as the late 1940s, is best known for its packaging, which often featured a small comic strip inside the wrapper, as well as its hot pink color and fruity, sticky-sweet flavor. Saliw channels the playground-favorite and all its guilty pleasure in this cute candle, which sports the gum's signature red, white, and blue colorway.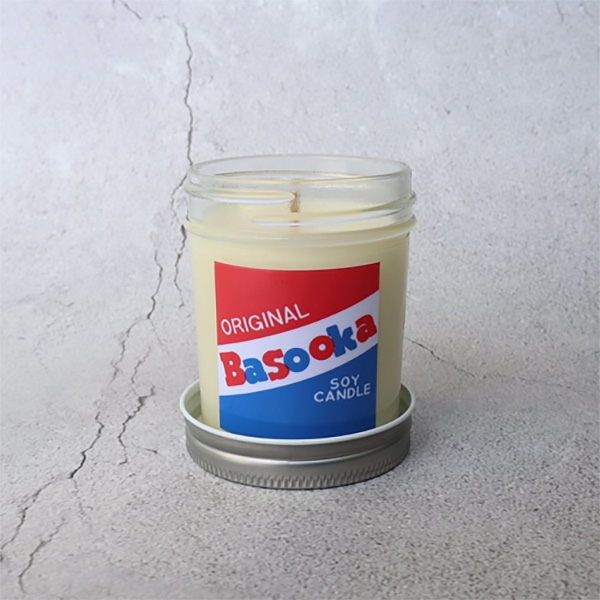 ADVERTISMENT - CONTINUE READING BELOW ↓
'90s kids know all too well the unmistakable caramel—like taste of Peter's Butter Ball Candy—and the candle inspired by it would likely make you drool. This candle would be a great pick for those who like home fragrances that mix sweet and warm notes.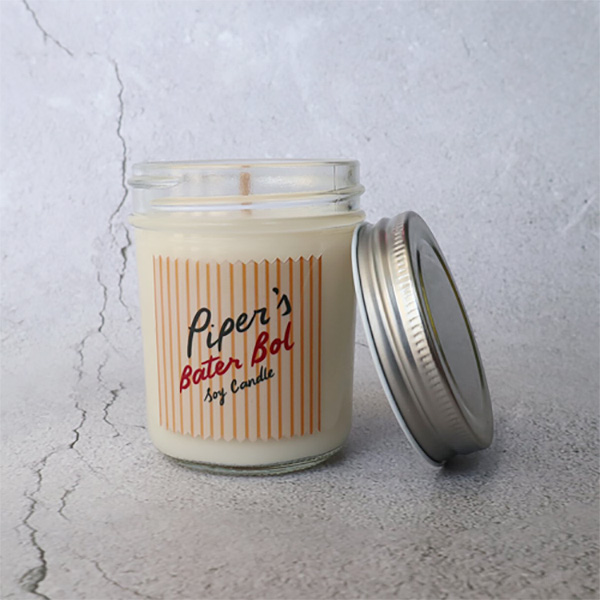 ADVERTISMENT - CONTINUE READING BELOW ↓
Saliw's Tamis ng Kahapon candle collection is available online. While a few of the candles are currently out of stock, worry not because Saliw will be restocking each item in the line very soon. Better pre-order ASAP!
For more information, log on to Saliw's Instagram page.
Check out Spot.ph on Viber to join their Community and subscribe to their Chatbot.
EXPLORE COSMO