Have you ever walked into someone's home and thought, yes, this feels like her? Believe it or not, it's a lot harder to achieve that than you think, especially when there are so many aesthetically pleasing home decor trends popping up every day.
Still, if you know what you like, chances are your home will reflect who you are as a person. Take Sam Pinto's condo, for example. Dubbed as her "comeback vlog," she posted a tour of her new space with husband Anthony Semerad. 
They moved into this condo in September 2020—that's right, in the middle of a pandemic. Sam was actually in Australia when all her stuff was moved in. In the video, she shared that Anthony was the one who painted everything—and it only took him a day to finish it!
In the foyer, they have a chic mirror for a last look before they head out and there's a cabinet underneath for all their face masks and shields. Essentials, people!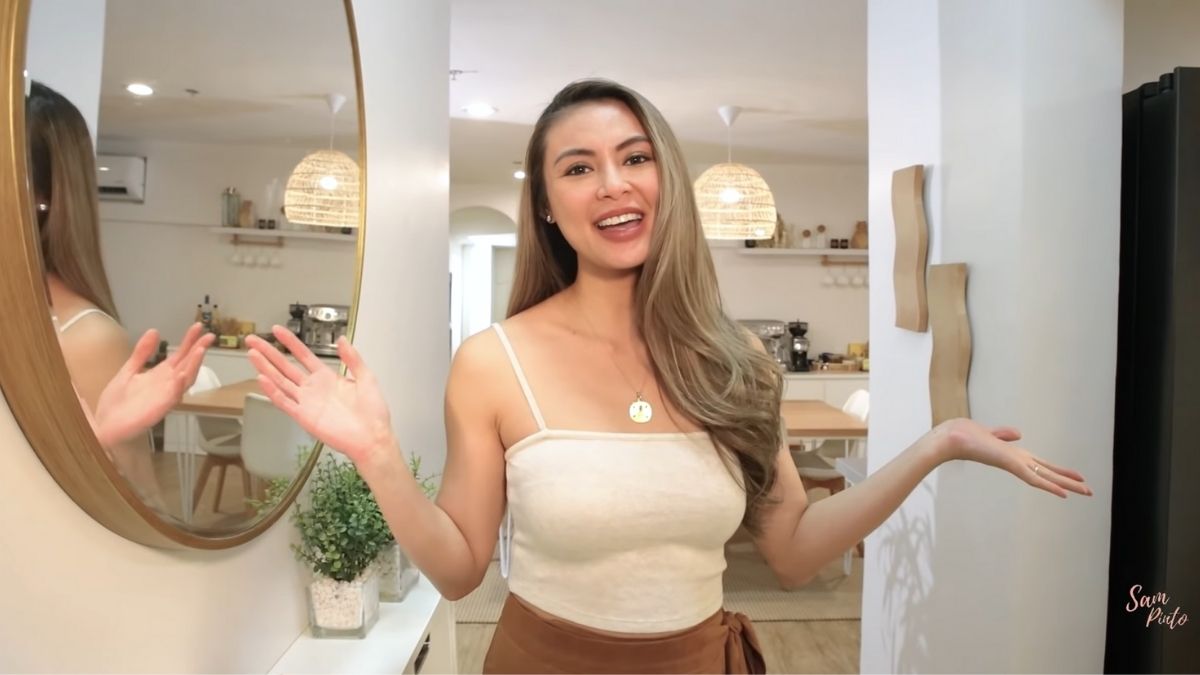 ADVERTISMENT - CONTINUE READING BELOW ↓
Next, she took us to the dining area, and from there, it's easy to appreciate the condo's chill, tropical vibe. It almost feels like you're in a resort! There's a lot of whites and light wood accents. So it doesn't come as a surprise for us to find out that Sam was actually the one who decorated their home!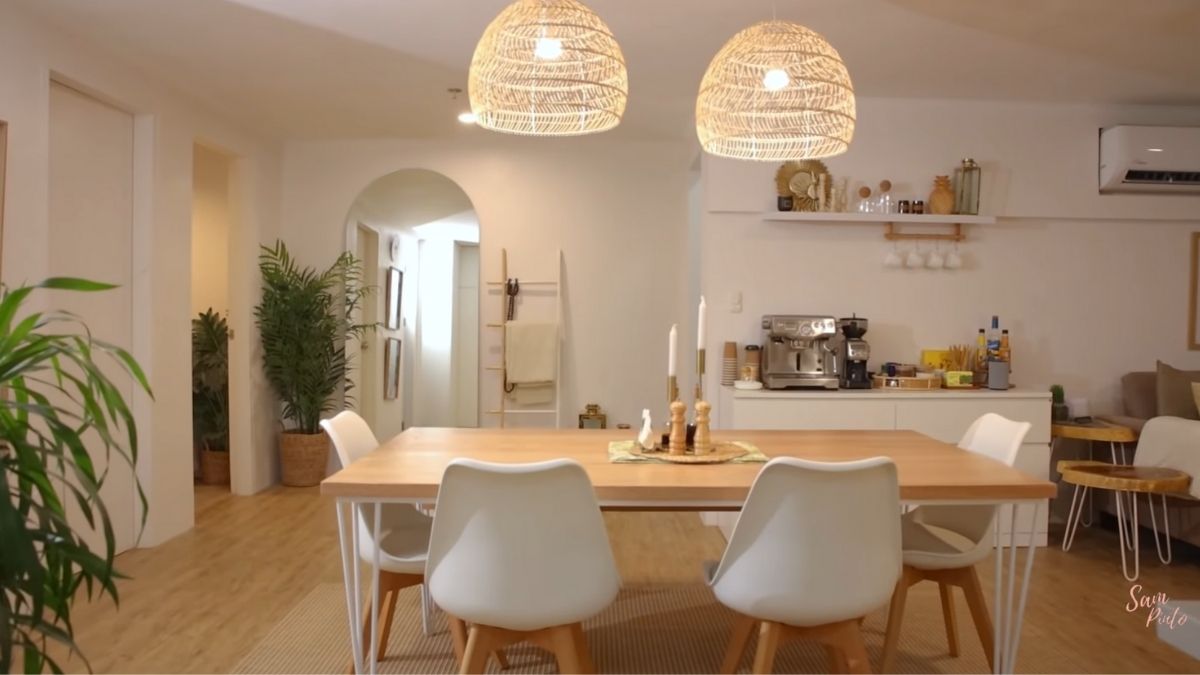 The living room is where she watches all her favorite YouTube videos and where Sam does yoga. But her favorite—and honestly our favorite—part? The massive couch!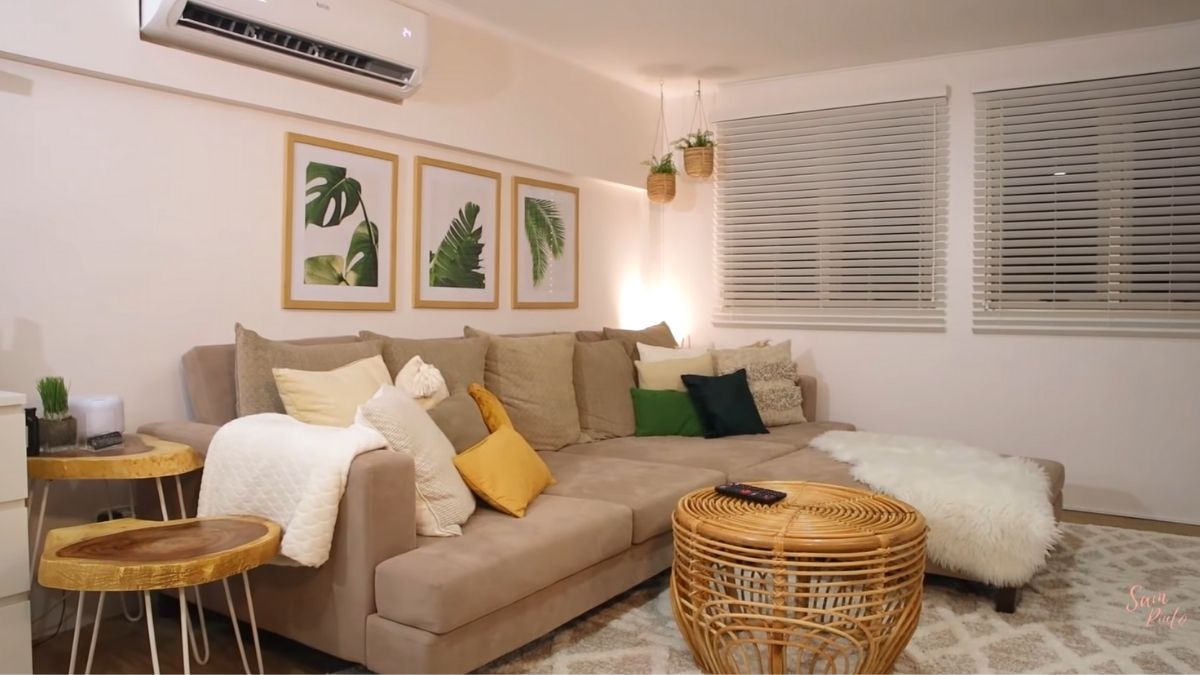 Their kitchen is more of Anthony's area: He cooks and she does the dishes. Team work, amirite? Also, let's take a moment to admire their cute kitty, Lucy!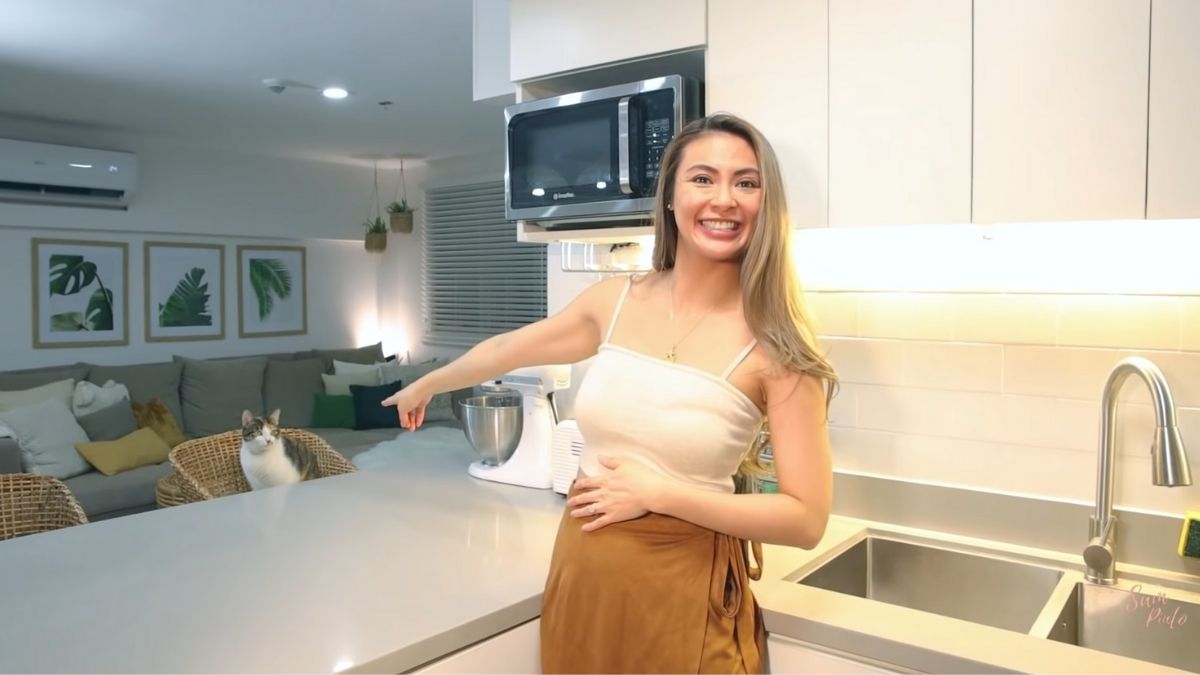 And here, you guys, is their selfie area, something I very much want to copy for my room. Of course, it's complete with an arched mirror and a beautiful plant, lol!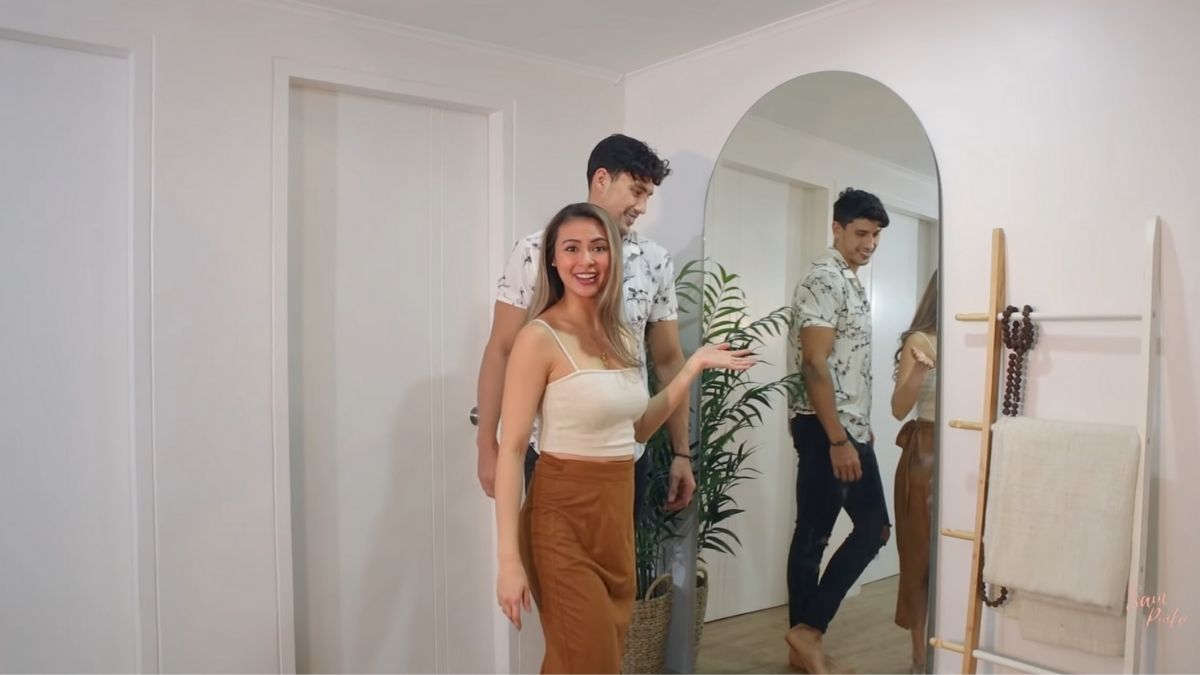 ADVERTISMENT - CONTINUE READING BELOW ↓
The couple also showed us their at-home gym, full of all the workout equipment they need.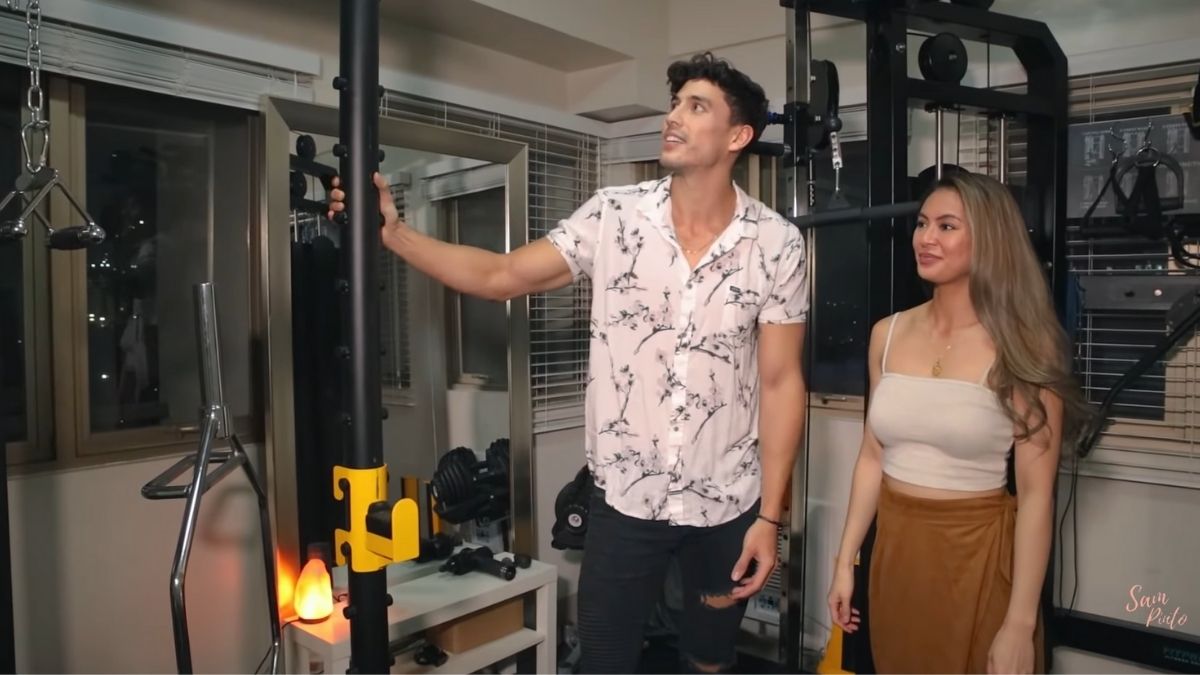 The bedroom has a king-sized bed, walis as wall decor, and a killer view!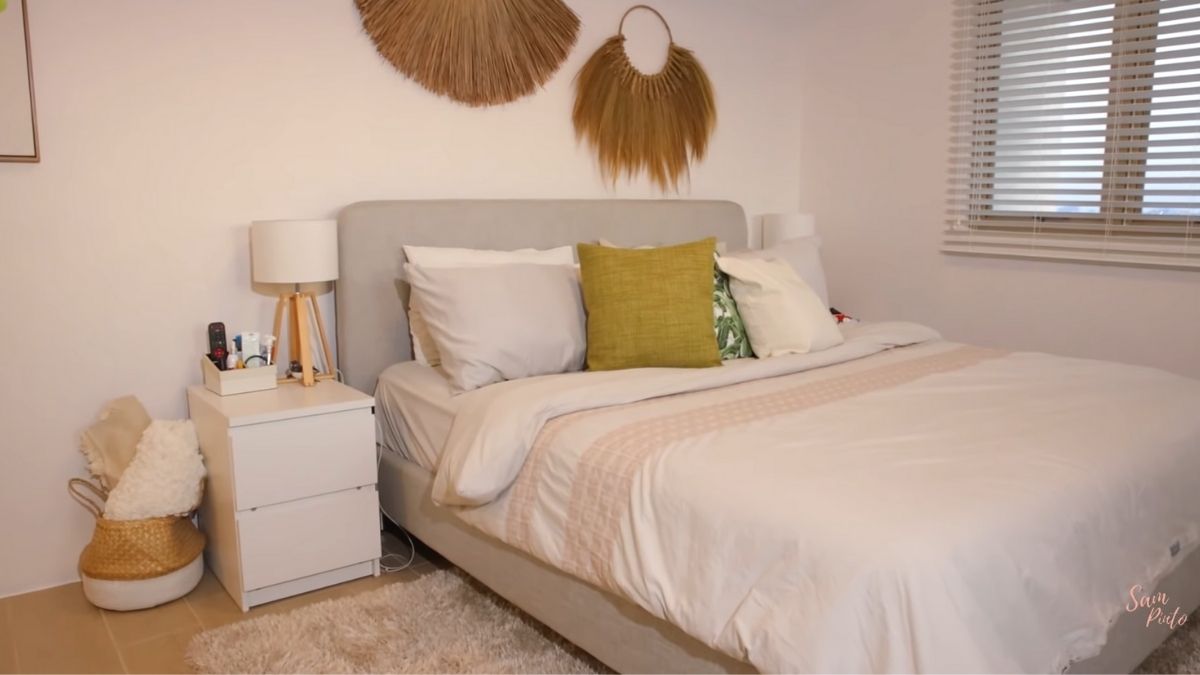 Check out Sam Pinto's condo tour below:
***
What does your zodiac sign say about you? Subscribe to Cosmopolitan Philippines and find out!
Follow Ysa on Instagram.