If you're the type of person who always watches YouTube videos, chances are Say Tioco has already become a household name for you. You've probably seen her makeup tutorials and travel vlogs at least once on your home page. TBH, Say wears many hats! Aside from being a content creator, the 29-year-old Pinay is also a health + beauty enthusiast and sex-ed advocate. And just last year, she gained a new title as podcaster when she launched Ask Say: The Podcast, a show where she shares life lessons on career, love, sex, independent living, and more.
With already 33 episodes aired, we were so curious about Say's new platform for her content that we decided to check it out for our Slow Down With Cosmo series. Every week, we listen to a podcast and share our first impressions, favorite episodes, and takeaways to give you an idea of what you can expect to hear. We pick a podcast, listen to the first episode, and then randomly choose four other episodes, depending on our own interests.
Our past reviews include the following: Paano Ba 'To: The Podcast, Skypodcast, Stories After Dark, Wake Up With Jim & Saab, and Ang Walang Kwentang Podcast. This week, we tuned in to Ask Say: The Podcast.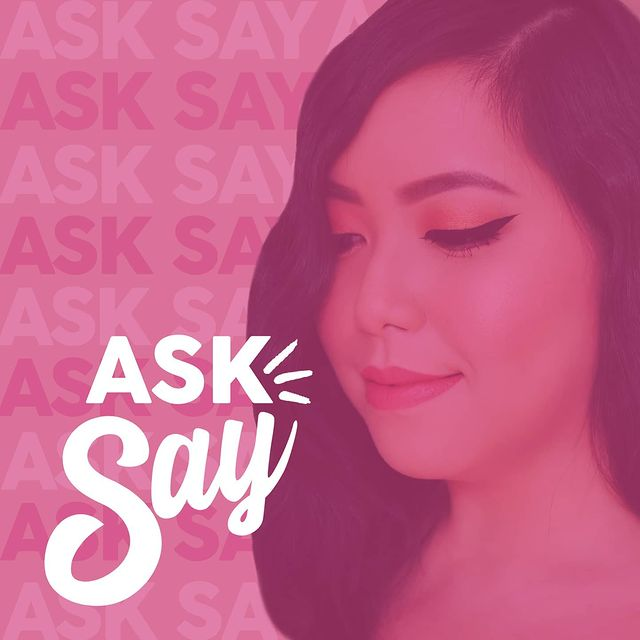 ***
First Impressions Of Episode 1: How Do You Keep Yourself Motivated?

In the pilot episode, Say talked about her goals in life and how these have helped her become the person she is today. 
Continue reading below ↓
Recommended Videos
***
"Episode 1 was a nice introduction to Say Tioco. Based on the title, I thought I was going to listen to a podcast about tips on how to stay motivated in work, but she wove that lesson into a really nice story about something that sparked in her years before she became a content creator. She shared that she feels happy every time she steps into an airport and that many of her goals are based on her love for travel. At some point, Say even wanted to be a flight attendant! If like me, you weren't there when she was just starting out on YouTube, you'll find yourself wanting to dig up those old vlogs from 2015—like when Michelle Phan invited her and other creators to visit Japan—just to get the full experience of her story." -Ysa
"The first episode of the podcast was a good reminder that nothing is impossible. One of the things that really stood out for me in this episode was when she said, 'No matter how long it takes, to keep yourself motivated, you have to have a goal in mind.' It really makes you think and ask yourself, 'What am I working for?' This episode will make you realize that it's important to always have something to look forward to because that's gonna be your extra push to get up in the morning, and the inspiration to work hard." -Lou
Favorite Episodes

Why Did You Decide To Live Independently?
"As someone who also lived alone for years (before the pandemic), I'm always curious about the stories of women who choose to live away from home. For Say, it was something she did gradually because her parents were initially hesitant about it. The first step was renting a space that served as an office. Back then, she needed a place to do her work without pets making noise in the background; plus, PR packages also took up a lot of space so it was more of a professional consideration. Her first apartment was around 25sqm and the rent was P12,000. It was 15 minutes away from her family's house and was within walking distance of her school. She slept on a sofa bed for a year and eight months because she couldn't afford to buy a real bed and I did the same when I first lived on my own. It wasn't horrible—there are a lot of good sofa beds out there—but it's also not the best. My back did not like me for that. I used that sofa bed until it was on its final leg and broke underneath me one night, LOL. I liked this episode because it made me think about my own struggles when I became financially independent. It was almost like a pat in the back." -Ysa
Also listened to: Episode 8: Why Do You Block People?, Episode 13: Would You Date A Woman? feat. Nikki Torres, Episode 31: What are RED FLAGS You Experienced In Dating?
Why Do You Block People?
"In this episode, Say talked about the importance of setting boundaries. As a content creator who has been in the industry for over a decade, she shared the types of people who deserve to be banned or blocked on the internet: sexual harrasers, perverts, and entitled people. It was interesting to hear Say's approach towards the negative comments and shameful behavior that she sometimes receives from the public. 'We have to call them out' she said, referring to the sexual harassers and perverts. She emphasized that these people shouldn't get away with what they do because if that happens, 'we are normalizing them and that isn't right.' Say went on to discuss how she deals with entitled people and reminded us that nobody owes anyone anything. What I liked most about this episode is that it really gives you the courage to stand up for yourself. There will always be people out there—online and IRL— who will misunderstand you and have the intention to hurt you. From Say's kuwentos you'll learn why it's important to have boundaries and claim that you will not tolerate sh*tty behavior." -Lou
Also listened to: Episode 2: Have You Ever Been Abused?, Episode 5: Why Did You Decide To Live Independently?, Episode 7: How Do You Love Your Own BODY And OWN Your Sexuality?
Favorite Quotes
"'Living alone feels very empowering. You learn how to depend on yourself and yourself only.' I already know this because I experienced it but it was a nice reminder of everything I endured while I was figuring out my career, my life. I'm convinced it made me stronger because there were really days when I physically had no one—like that time I booked a Grab and took myself to the hospital—and I had to deal with things alone." -Ysa
"Towards the end of the Why Do You Block People? episode Say said, 'By learning when and how to set boundaries we give the utmost respect to ourselves, and that's the most important thing.' I gotta admit, there have been days in the past when I found myself adjusting to certain situations for the sake of other people. Later on I realized this shouldn't *always* be the case. 'Ako naman' are two very powerful words and it feels great knowing that I'm choosing myself more this time around." -Lou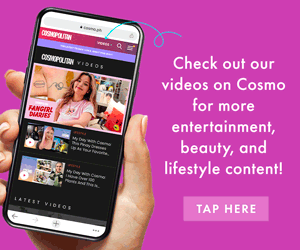 Final Thoughts:
"There's so much you can learn, especially when she has guests come on. My second favorite episode is the one with holistic wellness coach Nikki Torres where they discuss what it's like to date a woman. (Cosmo has collaborated with Nikki in the past and we are big fans!) Their conversation was fun and insightful, and I was transported back to St. Paul when they were talking about relatable experiences of what it's like to attend same-sex schools, lol. The five episodes I listened to were all so different from each other that I feel like there's so much more ground to cover in the Ask Say podcast." -Ysa
"What I liked most about this podcast is that aside from talking about career, love, and independent living, it also features topics that a lot of people might consider as taboo. Say has episodes that tackle body issues and in some, she answers questions about sex. There are also episodes that come with trigger warnings where she shared her thoughts on abortion, sexual harrassment, and abuse. These are all serious topics that people don't really talk about (comfortably and publicly, at least) so it's nice to hear someone bring it up and start a convo about it. The podcast is educational, too. I'm looking forward to its future episodes." -Lou
***
We're officially on Viber! Be part of our growing community and subscribe to Cosmopolitan Philippines now!