Because of the pandemic, most of us have transitioned to a work from home setup. But before all this happened, I'm pretty sure we've all had our memories of spending late nights in the office. Whether it's because you're staying to finish a presentation or you're advancing work for the next day, it's usually a *different* feeling when you see that there are less people, have minimal lights turned on, and notice an eerie silence.
Below, we asked girls from our Cosmo Mixers to share the creepiest supernatural encounters they've had while at work.
The Overtime Story
"I was working in the office 'til around 1:00 a.m. when suddenly, all the computers around me turned on. I panicked but I had to blurt out, 'Give me one hour lang please, tapusin ko lang yung deck ko.' Surprisingly, the computers turned off, but after an hour, all the CPUs turned on again. I had to run away from my desk to the lobby because I was too scared. Another encounter was when I heard someone typing in the other row. I thought my co-publisher had already arrived. I even shouted, 'Patty, aga mo today, ah.' I didn't get a reply, so I got curious and went to that row only to find out there was no one there." -Tiffany
Continue reading below ↓
Recommended Videos
The Supernatural Force
"I used to come in before 6:00 a.m. 'pag coding ako. One time, I was sleeping on my desk with a pillow, head down. When I was ready to wake up, I couldn't get up. Parang something was pushing my head down sa pillow." -Retty
The Creepy Row
"Dati sa events team minsan gabi na, nasa office pa kami. May narinig kaming nagt-type sa kabilang area tapos may lakad nang lakad, feeling ko OT mode din, haha. Medyo nasanay na lang kami sa kanya kaya 'di namin pinapansin. Medyo nakakatakot lang kasi kapag nag-print ka, tatayo ka papuntang printer tapos dadaanan mo yung row na 'yon. Nakayuko ako lagi." - Joyce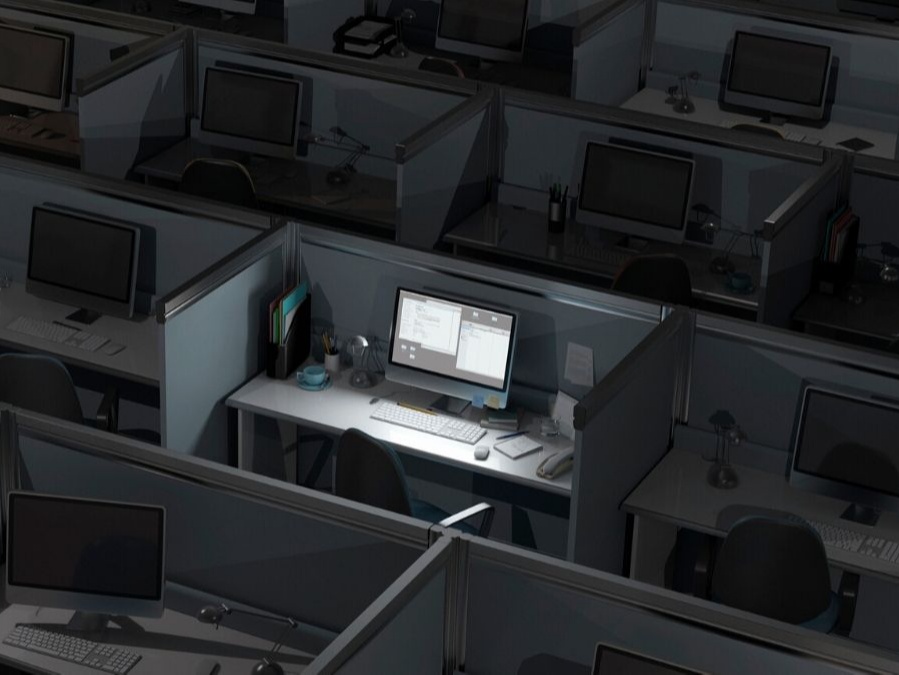 The Unknown Footprint
"I was still working as a contractual employee at a government agency then, and the lab I worked in always had this creepy vibe—yung mabigat na feeling that makes you look back to check if anyone's behind you or watching you.

One day, we had to use the sink which was in the right side of the room. Our lab aide had mopped the floors clean. One of us went to get our data log book from the drawer, when we noticed there was a single muddy footprint on the floor.

We ran back to the other room to share it with the rest of our colleagues and asked if anyone entered the lab with muddy shoes because our aide just mopped the floor. We realized none of us could have done that because 1) it was just a single footprint in the middle of the room, 2) the footprint was muddy but it was hot outside, and 3) it was smaller than a size five footprint so it was definitely a child's.

Older colleagues did confirm that there were wandering spirits in the building because it was old and some have seen a girl inside the lab. Even the security guards hear her sometimes playing in the room and would just ignore it when they would do their rounds."-Inna
The Doppelganger
"Sometime last year, I was at my cube at work when my officemate approached me looking stunned. She asked me if I'd just been there the whole time, and I said yes (for the last ten minutes or so). Her eyes suddenly widened, then she said that she just saw 'me' walking toward the office pantry. I tried to reason with her and said that maybe it just looked like me from behind, but she insisted 'it' had on the same clothes and walked the same way." -Paulina
The Mysterious Swing
"It was a regular day at work. Around 4:30 to 5:00 p.m., I caught a video of the swing outside our office. No one was on the swing but it kept moving for 15 minutes in the same speed. The trees were still so there was no wind. People have tried pushing the swing before just to see how long it'll last and it stops after a minute or so." -Ayra
***
Answers have been edited for clarity.
We're officially on Viber! Be part of our growing community and subscribe to Cosmopolitan Philippines now!
Join Cosmo Mixers, our growing Facebook community for fun, fearless, and forward Pinays!
Follow Lou on Instagram.