Home is one of the places where we're supposed to feel safest. Whether you live with family or you live alone, it's within those walls that you can be most comfortable. But what happens when this personal space gives you weird, inexplainable feelings? Below, we asked girls from our Cosmo Mixers to share the scary stories they've experienced in their very own homes.
The Ghost Relative

"My uncle passed away when I was in grade school. When I woke up in the middle of the night, I saw him wearing his barong and he was just staring at me. When I closed my eyes hoping na wala na siya, he got closer tapos may pa-wave pa! I ran outside the room tapos sobrang lamig ng feeling." -Czarina
The Haunted House
"I believe that our house is haunted. It's been here for several decades and someone has died here already. Usually may mga sumisitsit sa mga tao rito lalo na kapag gabi o madaling araw. May mga kumakatok at bumabato rin sa bintana namin (we have a gate and our walls are high so it's impossible na may kakatok o aabot na bato).

I remember one night, may bumato, then nagulat kami ng kuya ko. Then he said, 'Ulitin mo nga!' Tapos a much louder sound or bigger rock hit the window. Note that we can't see these 'rocks.' Naulit yung may bumato and out of all the people I was with in the room, ako lang yung nakarinig.

Our helper who can sense spirits can't finish praying the Apostles' Creed due to shortness of breath in front of the room where someone died, which is a sign that an element might be there, according to her." -Rie
Continue reading below ↓
Recommended Videos
The Interrupted Sleep
"One night, I was sleeping on my side when I felt the space behind me dip. After that, hindi na ako makagalaw. I felt something creeping up my arm. I willed myself to move talaga. When I finally got to wake up, I ran to my mom's room. After this encounter, it took me forever to turn my lights off." -Camille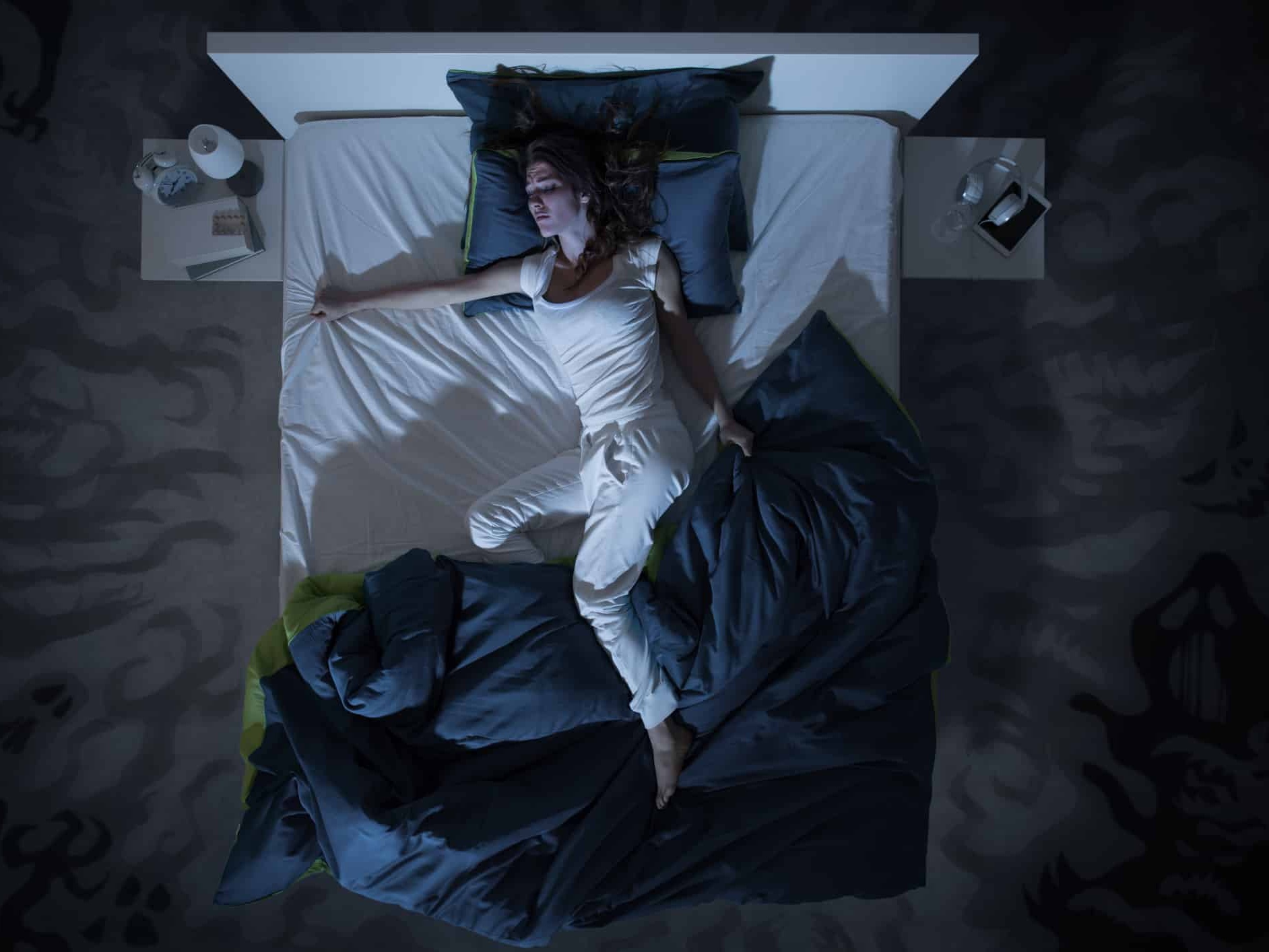 The Doppelganger
"My sister and our former maid saw my doppelganger. It was five in the morning when 'I' stopped my sister at the door of our room. She surprisingly saw 'me' naked. She let 'me' pass so 'I' could go to the bathroom to shower, since we were getting ready for school. When she went inside our room, she saw me sleeping on our bed. Another time was when our maid saw 'me' inside our house. It was the afternoon and she started asking 'me' questions. 'I' kept nodding my head as a response, but then she saw me going outside our house. After a few minutes, I walked in and she was shocked when I told her that I had just arrived from school." -Paolo
The Imaginary Friend
"When my brother was a toddler, he would often stare into space and talk animatedly as if someone was there. There was also a period of time when we would hear knocking sounds on our doors from 12:00 a.m. to 3:00 a.m. My sister experienced having her hair pulled even though she was the only one awake." -Niki

Kaluluwang Ligaw
"We have a spirit guardian in our home. This was confirmed by a friend who is a spirit questor. I've seen her separately on two occasions. The first time I saw her, I was drinking with my friends in our garage and there was a window in front of us. All of a sudden, a matronly woman appeared in her light blue fluffy bathrobe and curlers on her head and she was staring directly at us. My spirit questor friend also confirmed what I saw and he tried talking to her, but she wouldn't reveal her name.

The second time I saw her was several months ago. I was drifting off to sleep but my bedroom door was half-open. As I was closing my eyes, I saw the same lady in the same outfit and her curlers standing at the top of our stairs. Apparently, she was kind of reminding me to turn off all the lights, as she has a reputation for being 'strict.'

Based on what we know about our spirit guardian, and based on the talk my friend had with the spirit, she could relate to someone in our home. Kaluluwang ligaw siya, but she liked it here, so she stayed. She's a middle-aged woman who died sometime in the '60s." -Monina
***
Answers have been edited for clarity.
We're officially on Viber! Be part of our growing community and subscribe to Cosmopolitan Philippines now!
Join Cosmo Mixers, our growing Facebook community for fun, fearless, and forward Pinays!
Follow Lou on Instagram.