For a lot of people, tattoos hold special meanings and are not purely for aesthetic purposes. You can get inked with plant-themed designs, reminisce about your childhood with your Disney faves, or have something engraved with your significant other (like a ring!). While the Philippines is very open when it comes to tatts, unfortunately, it's not the case in South Korea. Getting inked in their country is actually considered taboo.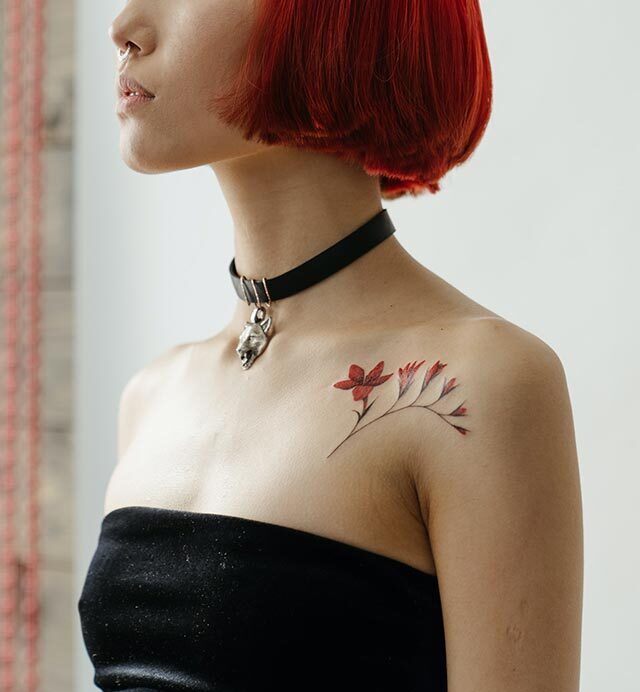 THINKING OF GETTING A TATTOO? WE HAVE PEGS FOR YOU!
Continue reading below ↓
Recommended Videos

You may have noticed how some of your favorite Korean idols hide their tattoos whenever they perform on stage or go on live broadcasts. Take BTS' Jungkook for example: JK has a whole arm filled with tats, including a purple heart, the group's debut date (0613), and the letters A.R.M.Y which stands for BTS' fandom name (yup, we're crying). Although we can sometimes see some of his tattoos, JK is often seen wearing long-sleeved shirts, and when he performs on stage, he always has flesh-toned patches to cover up the ink. You'll also see a lot of photos of him where his tatts are edited out.
K-pop idol Jay Park is known for his beautiful body art, but he has had his own share of struggles in the past. During shows, his tattoos are censored out, catching more attention from the audience. In the same vein, ordinary tattooed citizens get judged looks and are sometimes not allowed to enter jimjilbangs (public baths).
So why are tattoos considered taboo in South Korea?

Tattooing in their country is heavily associated with the image of gangsters and criminals, aka groups who commit violence. Aside from that, the older generation sees it as a sign of rebellion. According to Confucian belief, a person's body is an important gift from parents, which is why you shouldn't tamper it in any way.
But why is plastic surgery so common in South Korea, but not tattoos?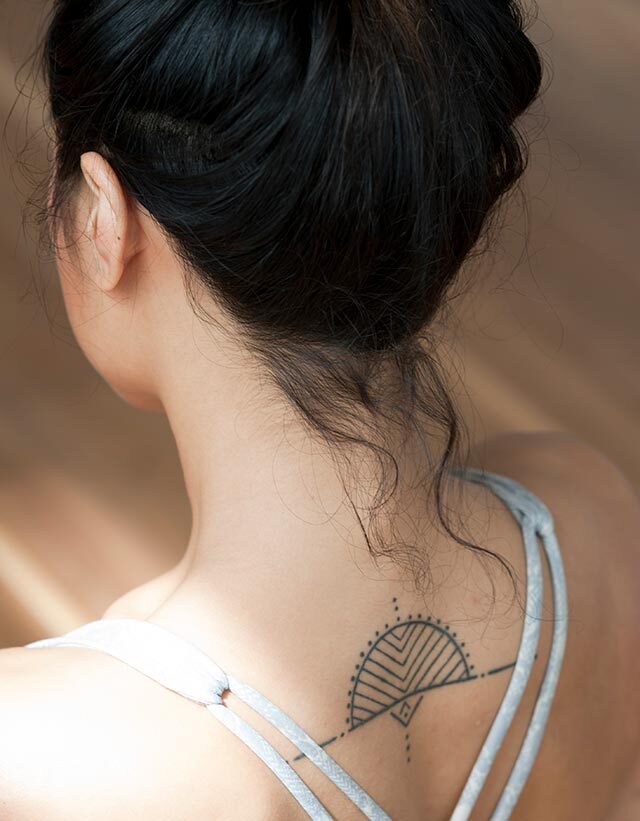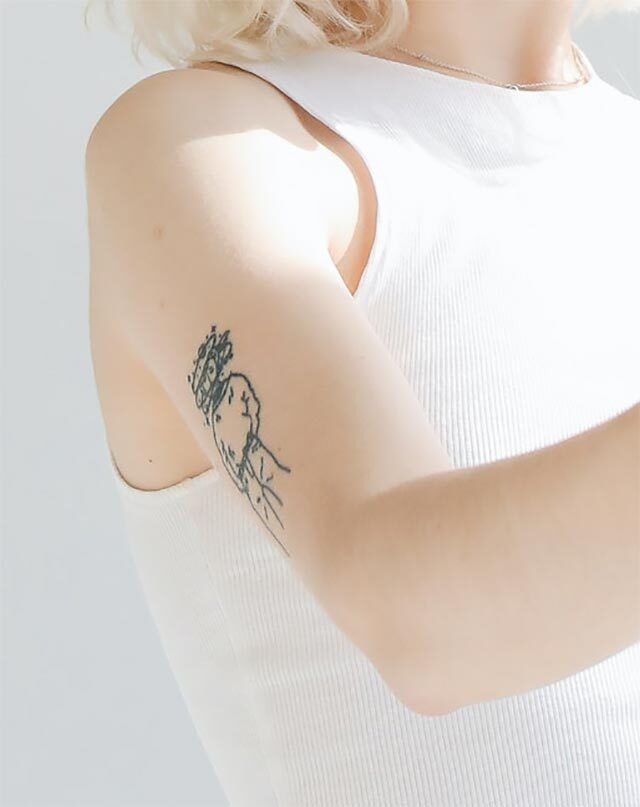 In 1992, a law was implemented in South Korea which stated that getting a tattoo is a medical procedure. Meaning, only qualified doctors are allowed to engrave in your skin, and no one else can. Since the process requires needles, Korean doctors view it as risky, and one wrong move can lead to various diseases like HIV or hepatitis. Yes, you can get a tattoo in Korea and not be fined, but your tattoo artist *might* be sent behind the bars, with two-year imprisonment according to the law. This puts tattoo artists in grave danger.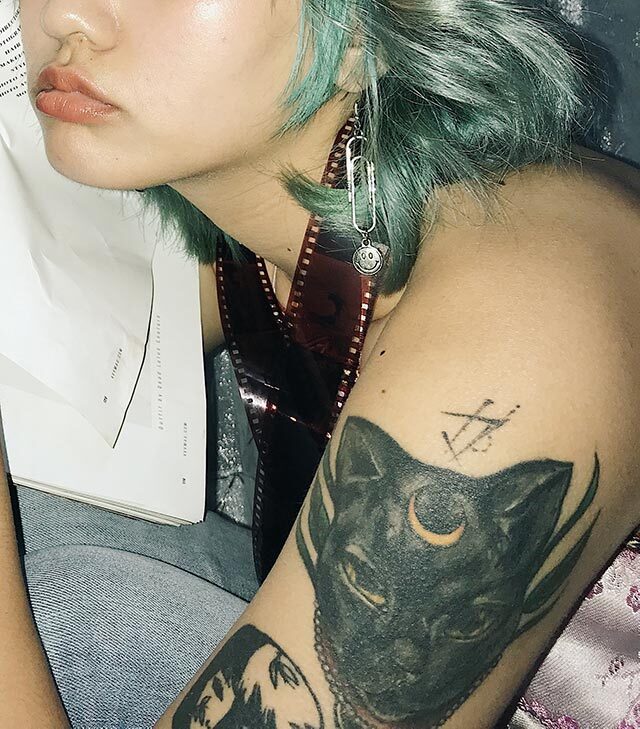 In an article by AFP published by The Jakarta Post, South Korean tattooist Doy has a number of top celebrity clients under his belt, including Hollywood actor Brad Pitt and some members of the K-pop boy group EXO. Even with his credenitals, his tattoo shop is far from the usual that dons bright neon signs—Doy's studio in Seoul bears no signage at all. There is the pride in serving top-tier clients, but his fear of getting caught is always there, in the form of blackmails and random raids.
DKDKTV, a YouTube channel by South Korean influencers Danny Kim and David Kim, posted an interview video where they asked South Koreans from three generations about their views on tattoos. A 15-year-old girl mentioned how the older ones are against it, saying that "They have prejudices against tattoos. People with tattoos don't study." An older South Korean guy also explained that TV shows blur the tatts of K-pop idols because younger viewers might copy them at an early age. 
On the other hand, a middle-aged woman added that people from her generation view tattoos negatively, although eyeliner tattoos are okay. "I understand them tattooing, but my emotions are a bit different from my thoughts." Danny Kim even got himself a tattoo, and the reaction of his mom was priceless.
Even with the situation, a lot of Korean entertainers are breaking the norm, including Jay Park, BTS' Jungkook, EXO's Chanyeol, BIGBANG's G-Dragon, Girls' Generation's Taeyeon, (G)-IDLE's Soojin, Jessi, and Gong Hyo Jin to name a few. They flaunt their body art like normal, and even Jay Park showed in a hilarious video how his tattoos were censored before.
Today, South Koreans are slowly becoming more open about tattoos, thanks to the efforts of those who speak up for it, coupled with the power of social media. The South Korean youth are now into sentimental tatts, which signify their love for their families and friends, or a departed pet. In an insightful video by VICE Asia, you can even see how an entire family supported a young woman in getting a tattoo, with her dad even getting one for himself after dreaming about it for 30 years.
And you know what they say—no matter how slow the progress is, it's still progress.
THINKING OF GETTING A TATTOO? WE HAVE PEGS FOR YOU!

Follow Hanna on Instagram.