1. Create a bag wall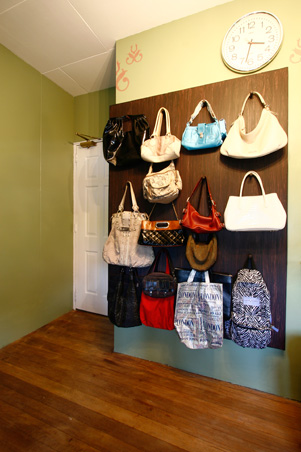 If you have absolutely no space for your bag collection, display them instead! Interior designer Jean Paul dela Rosa turned this bag wall into an accent wall for the bedroom.

2. Curtain it off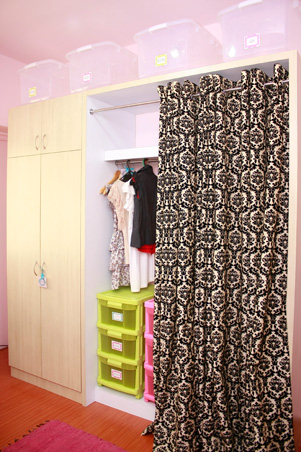 Choose a tiny nook or shelf for your shoes and wardrobe, and disguise it with a lovely curtain, as designer Wilmer Lopez did in this studio unit.
3. Get a screen saver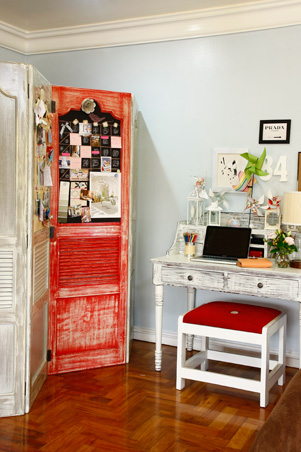 Continue reading below ↓
Recommended Videos
Most renters without a closet resort to an unsightly rack of clothes—hide it instead with a pretty screen. Designer Pam Tan's quirky bedroom screen also doubles as an inspiration board.
4.  Hide it under your bed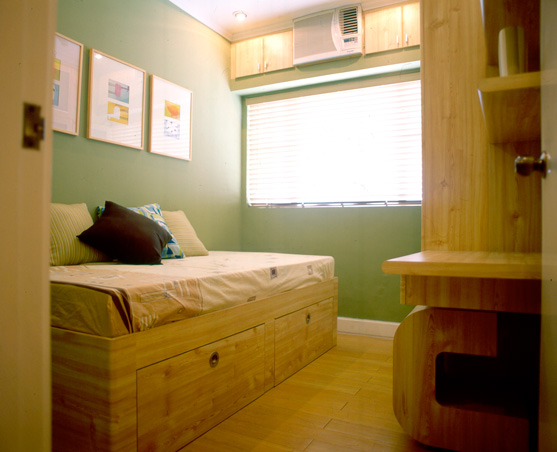 Many beds sold in furniture stores now have nifty storage features such as drawers underneath or on the side. This bed in the Chan residence has deep, generous drawers that can hold a lot of clothes and linen.

For more storage space ideas for small spaces, visit www.realiving.com.ph!