The Cheerleader
Her favorite line: "You is kind, you is smart, you is important." (Or something like that.)
Why you need her: Consider her as a reminder that your breakup doesn't make you any less of a wonderful person. You may feel like shit now, but it's people like her who will remind you that things will get better, because your breakup doesn't define you at all.
The Matchmaker
Her favorite line: "Okay lang 'yan, girl! I have this friend who's perfect for you!"
Why you need her: She will always have single guy friends who she swears are ~perfect~ for you. While you're one hundred percent sure that you're not interested in seeing anyone after your breakup, meeting new people will help you. Think of them as distractions—malanding distractions, to be exact.
Continue reading below ↓
Recommended Videos
The Deadma Friend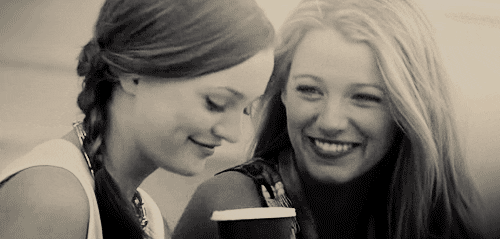 Her favorite line: "I don't have advice for you, but I can listen."
Why you need her: Sometimes you just really want someone to listen to you and not say anything. She won't tell you that your ex-boyfriend deserves to get run over by a truck in EDSA or that you'll be okay after three months; she will sit beside you as you down a two-piece Chicken Joy with rice meal from Jollibee and large fries, and not judge. #TrueFriend
The Kaladkarin Friend
Her favorite line: "G!"
Why you need her: One day, you will realize that you want to run away to Sagada for five days but you have no one to go with because of Real World Things.
Well, no one except for that one kaladkarin friend.
Count on her to bring you to places to clear your head. Spontaneous road trip to the beach at three in the morning on a weekday? G! Diving in Batangas for the weekend? G! Get drunk in Borough tonight? G! Sunday brunch at Mary Grace? Super G!
The Optimist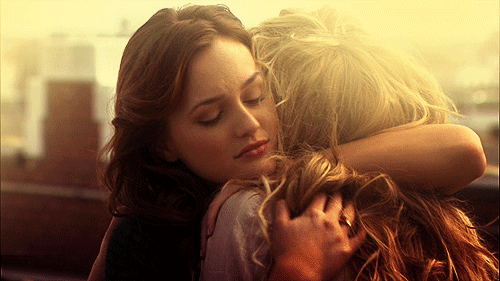 Her favorite line: "You will be okay."
Why you need her: Sure you'll lose faith in love for a while, but your optimistic friend will serve as a reminder that you don't completely hate Love and Couples. Her ~positivity~ will be good for your healing process, because she will give you that ray of sunshine that you didn't know you needed. She will remind you that you will be okay—eventually. 
Follow Retty on Twitter.