Don't we all dream of a jetset life? Blame it on the over Instagrammed world, or a real hunger for adventure. Below, a list of must-sees outside Manila: from fashion week venues to OOTD backdrops and feed fillers.
Paris, France
Aaah, Paris. The home of Chanel, Dior, Saint Laurent as well as of the Mona Lisa, and the Eiffel Tower. Surely a stop for vous et vos amis. Head out of the center and trek to the palatial garden of Versailles (Marie Antoinette stomping grounds and site of a Dior fashion film.)
Milan, Italy
Say Prada, Gucci, D&G, and LV and you will have our full attention. It also doesn't hurt that apart from Milan, Venice; Florence, and Rome are also great cities.
Agra, India
The home of the majestic Taj Mahal, has always had that exotic allure that well, lures people in. Your pre-colonial romance novels and tita kaftans have a place in here.
Tokyo, Japan
Sushi and sake are great, but so is the clean and picturesque home of Junya Watanabe, CDG, Yohji Yamamoto, and kawaii capital, Harajuku. Cherry Blossom season or not, Japan should be in your fashion bucket list.
Barcelona, Spain
Vibrant promenades in Spain will give true fashionistas a dose of street style worth copping.  This is a place that will make you feel alive through their rich pulsating culture.
Amsterdam, The Netherlands
A rising fashion hub, Amsterdam, capital of Netherlands embodies the country's artistic heritage though the marriage of old architecture (a boat ride in the canals is a must) with its youthful energy.
New York, USA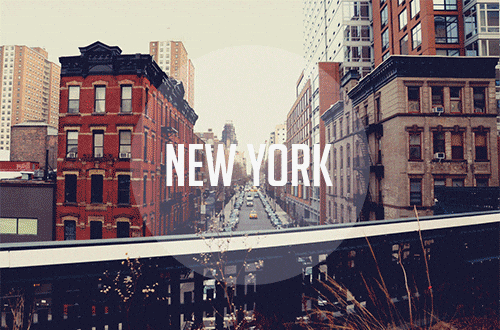 New York Fashion Week, Williamsburg diving or 5th Avenue shopping? Whether you're into fashion, the arts or both, this city will give eclectic girls their fix. Get a taste of what they call "The New York" effect.
Cape Town, South Africa
Swim with the sharks and sip on wine in the middle of a safari escape in Cape Town, South Africa. You will also need to take home a piece of the county via their local artisans' amazing beaded and embroidered creations.
Seychelles, Africa
Although we arguably have some of the best beaches in the world, we have to say Seychelles piqued our interest. It is after all, where the Duke and Duchess Will and Kate, had their honeymoon.
This story originally appeared on Stylebible.ph.
*Minor edits have been made by the Cosmo.ph editors.
Recommended Videos