Lately, I've been totally obsessing over the K-drama Café Minamdang. It has ~everything~ from mystery, comedy, romance, and last but definitely not the least, Seo In Guk as the male lead. With 10 episodes in, the series revolves around a group of seemingly normal cafe employees put together by a former criminal profiler-turned-fake shaman Nam Han Joon (Seo In Guk). It turns out, Minamdang does not only serve good coffee but they also make use of their detective skills to con wealthy clients for money. In the process, Han Joon and the team cross paths with the very tenacious homicide detective Han Jae Hee (Oh Yeon Seo). Han Joon and Jae Hee's love-hate relationship is simply too adorable to watch and I can't wait for more of their mysterious past to be revealed in the drama's upcoming episodes.
If you're a fan of the show, you can add the *actual* Café Minamdang to your list of K-drama locations to visit in Seoul! Minamdang & Bebeco is a trendy two-floor café located in 25 Dokmak-ro 15-gil Mapo-gu, Seoul and it's not your typical minimalist Korean coffee shop. Its vibrant blue and orange color palette and exposed concrete design make it the perfect Instagram-worthy café to go to while in South Korea.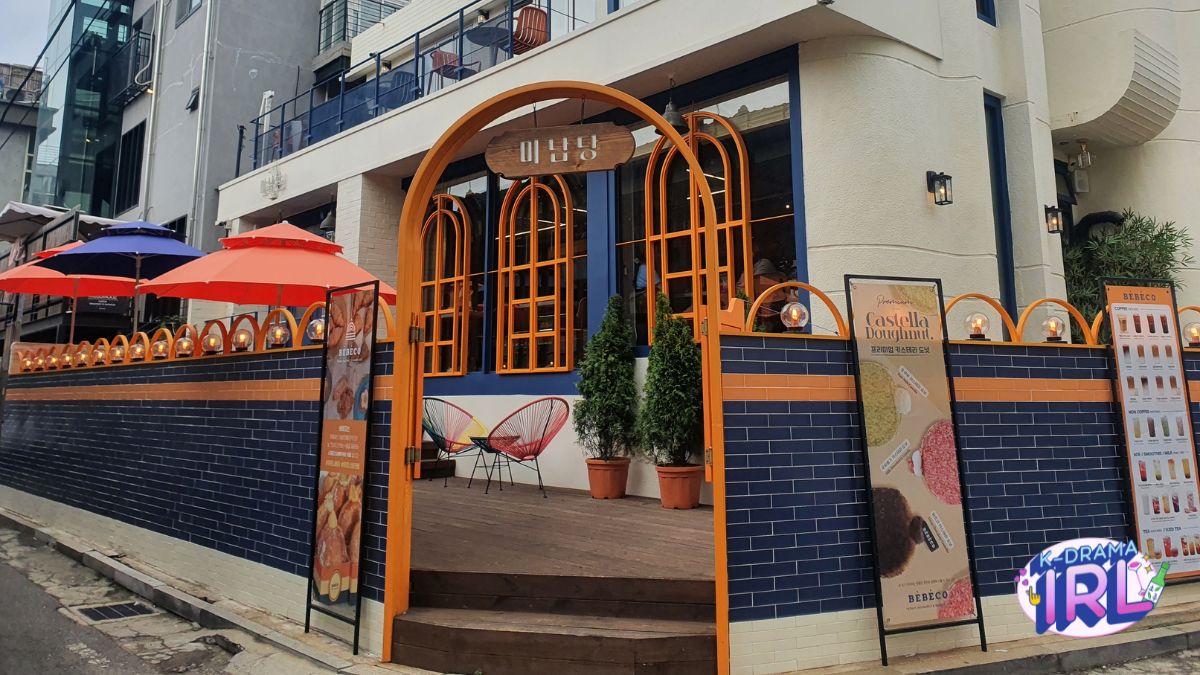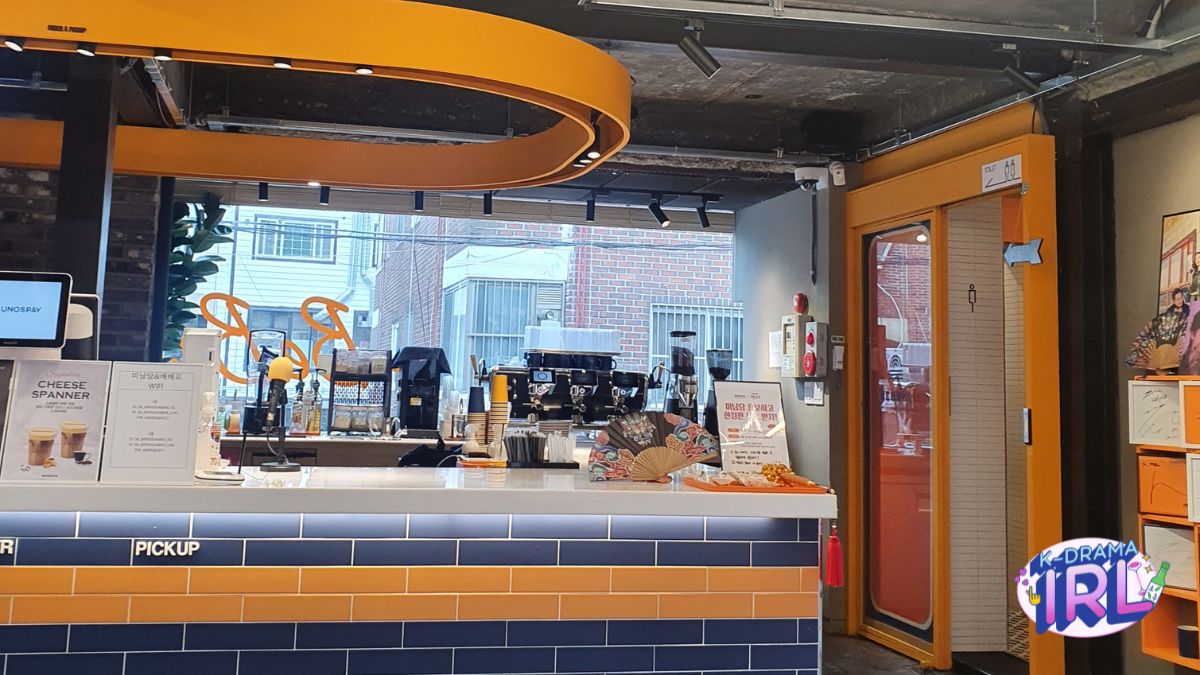 Continue reading below ↓
Recommended Videos
The café's exterior has been featured heavily in the first four episodes, with scenes showing customers lining up outside it. The actual coffee shop inside, however, has yet to be featured in the drama. Although, In Guk posted several photos of him and the cast at the location.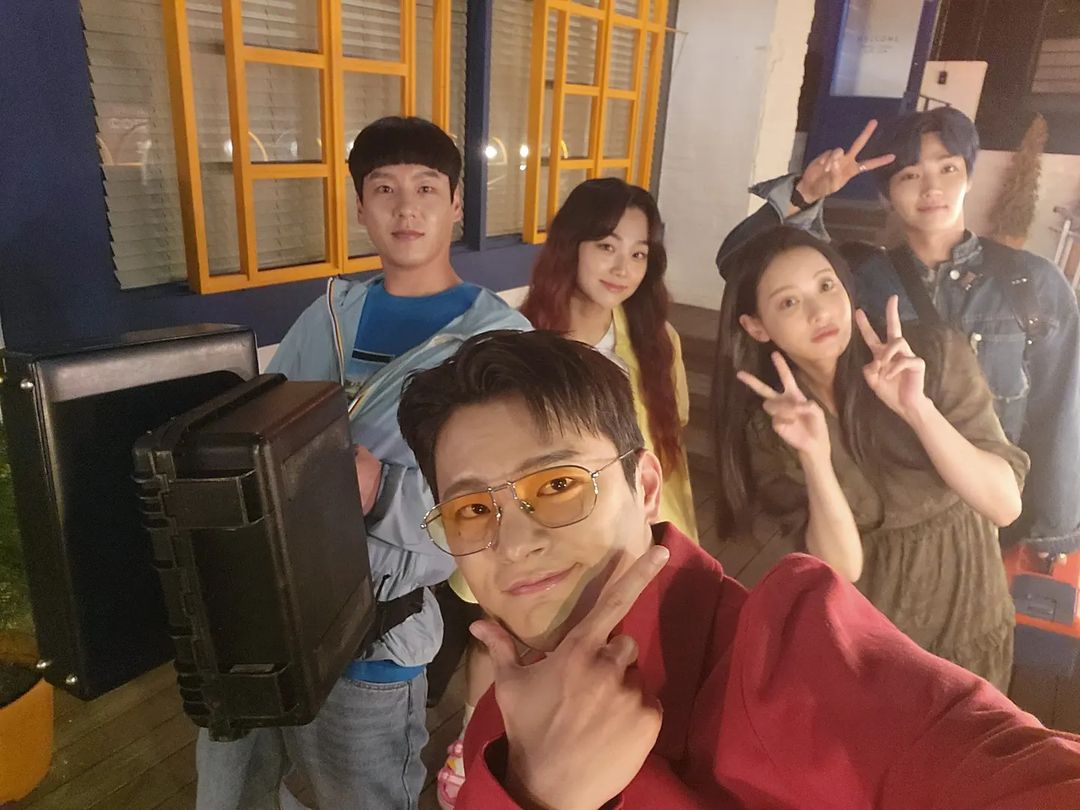 Visitors can also spot a number of memorabilia from the show, including photos, shaman ritual instruments, and the cast's autographs! If you visit *soon,* you can also catch the drama's trailer being projected onto one of the café's concrete walls.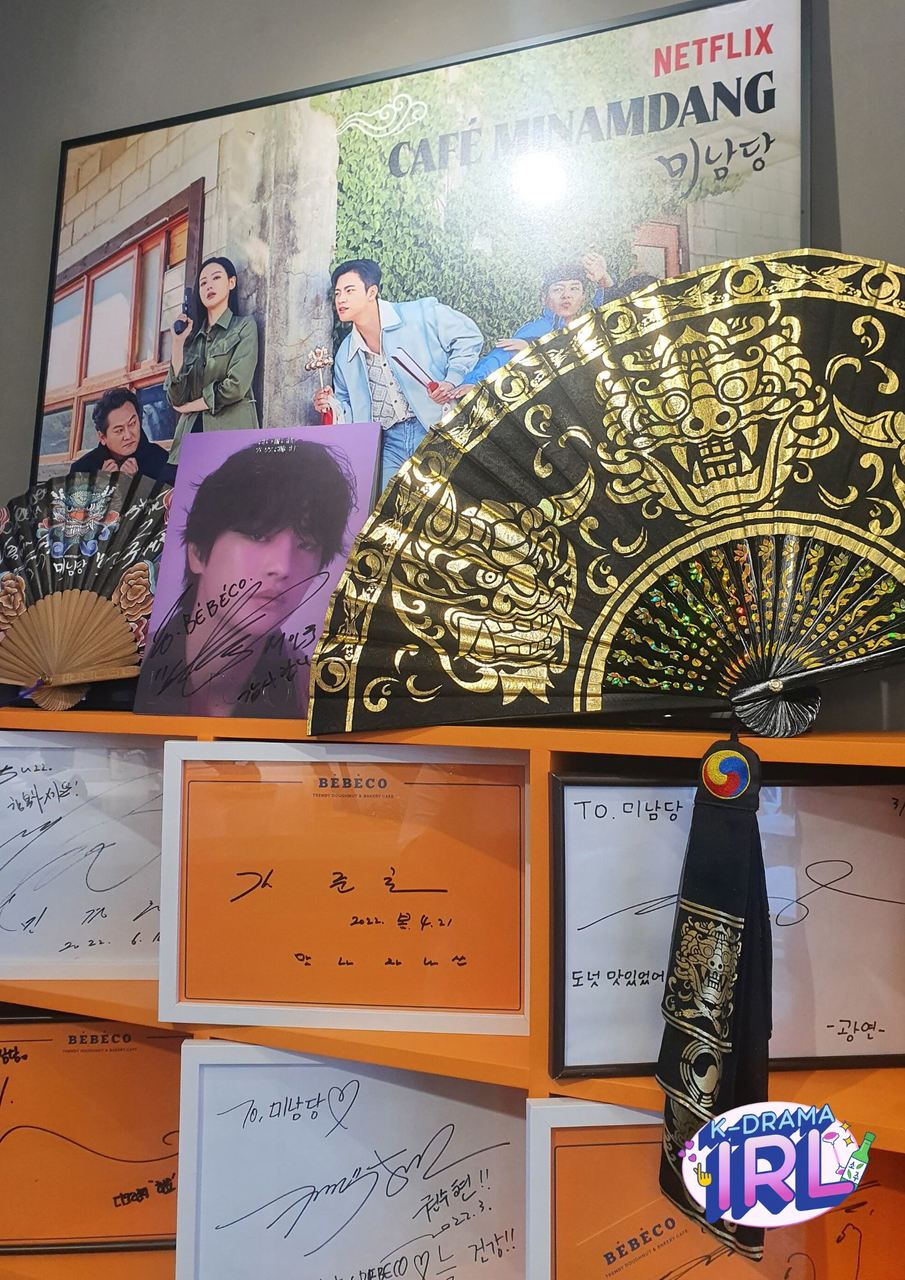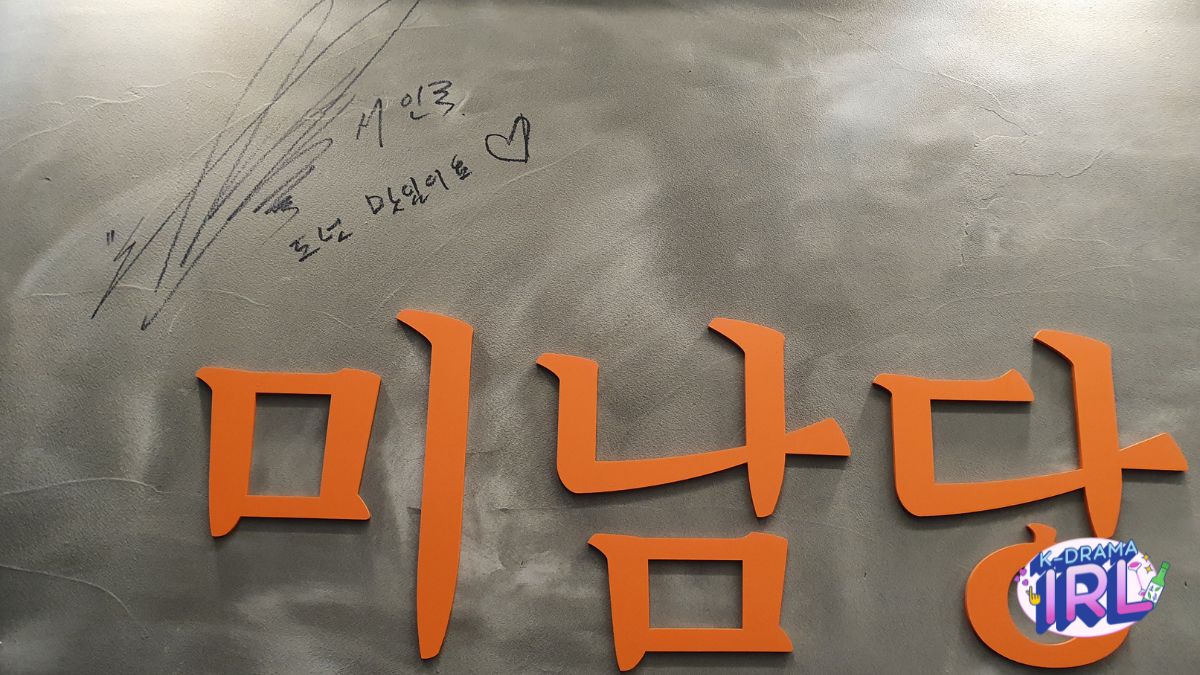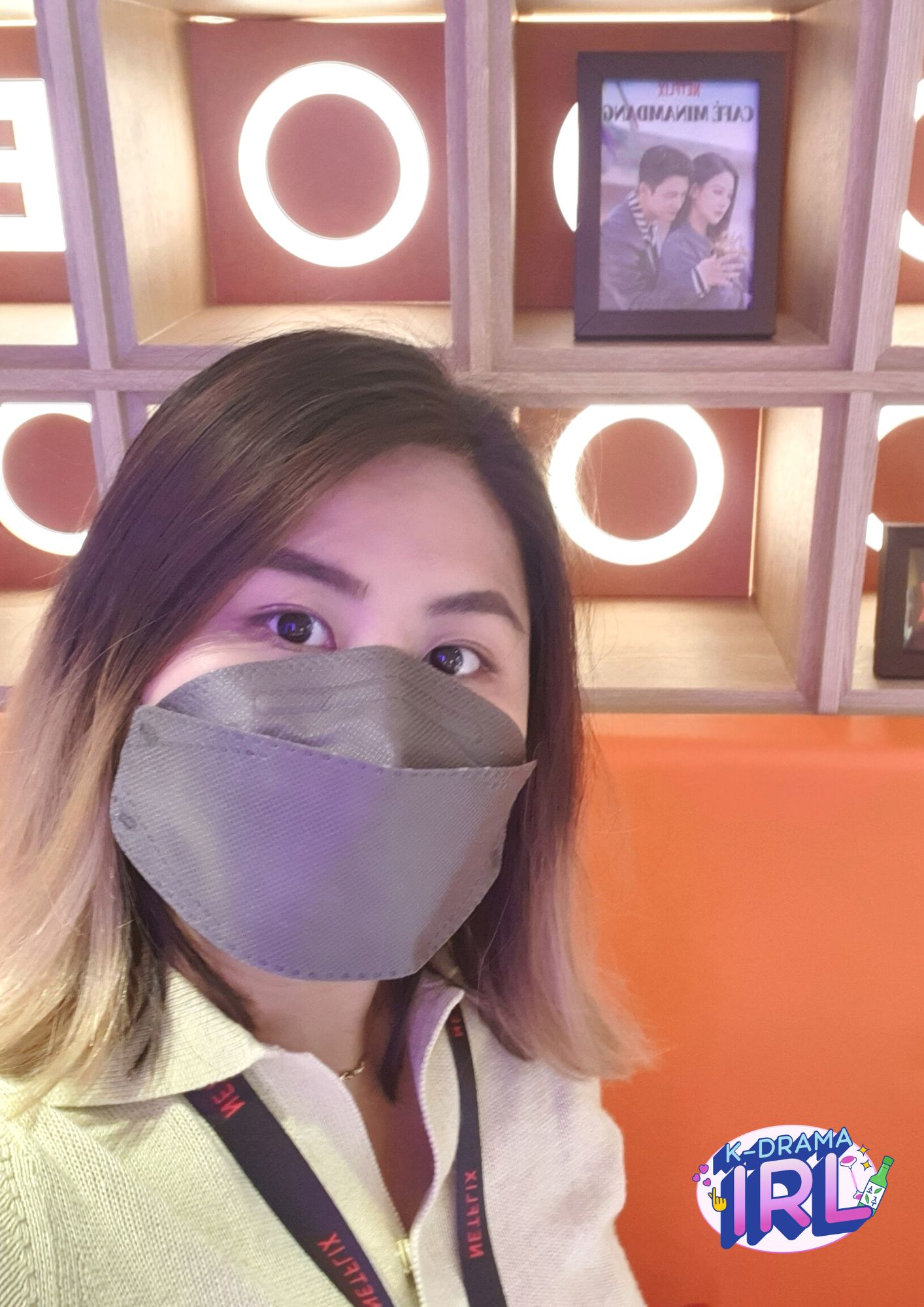 While you're there, don't miss out on their signature cream-filled donuts. (There's even a giant donut located on the café's second floor!) They have a variety of flavors to choose from—their best-selling milk pongdang, matcha, strawberry, Nutella, and more. Personally, I ordered their Nutella cream donut and grape juice (with real grape sinkers!) and they were just right for someone with a sweet tooth like me.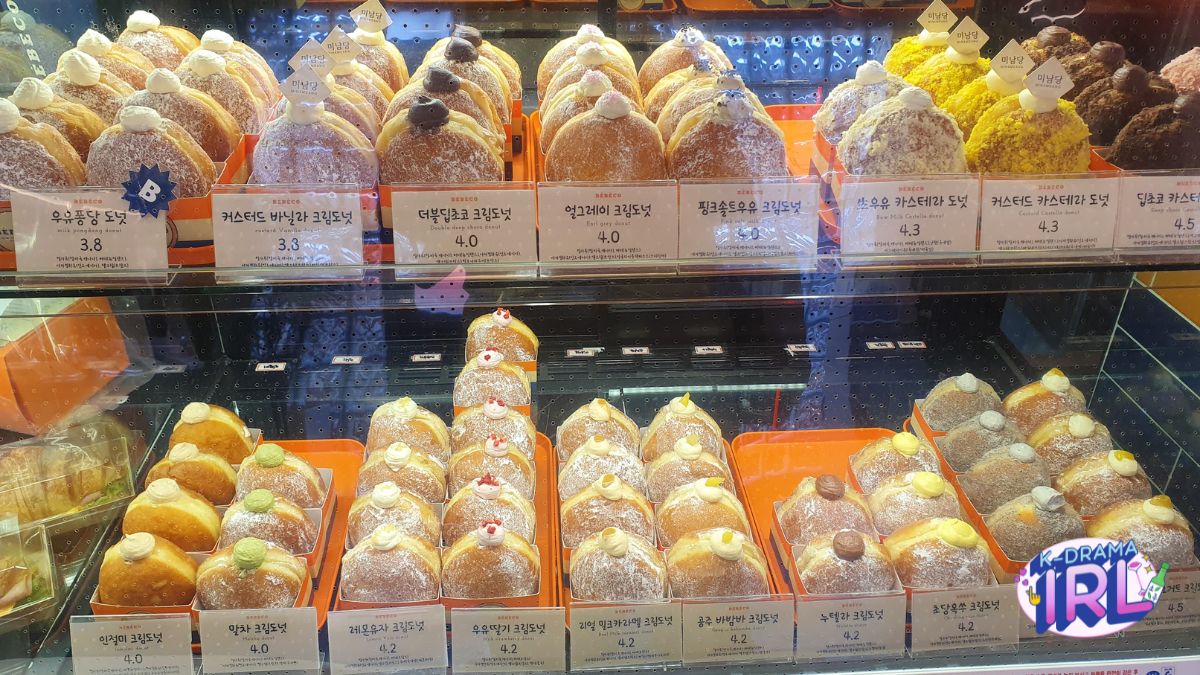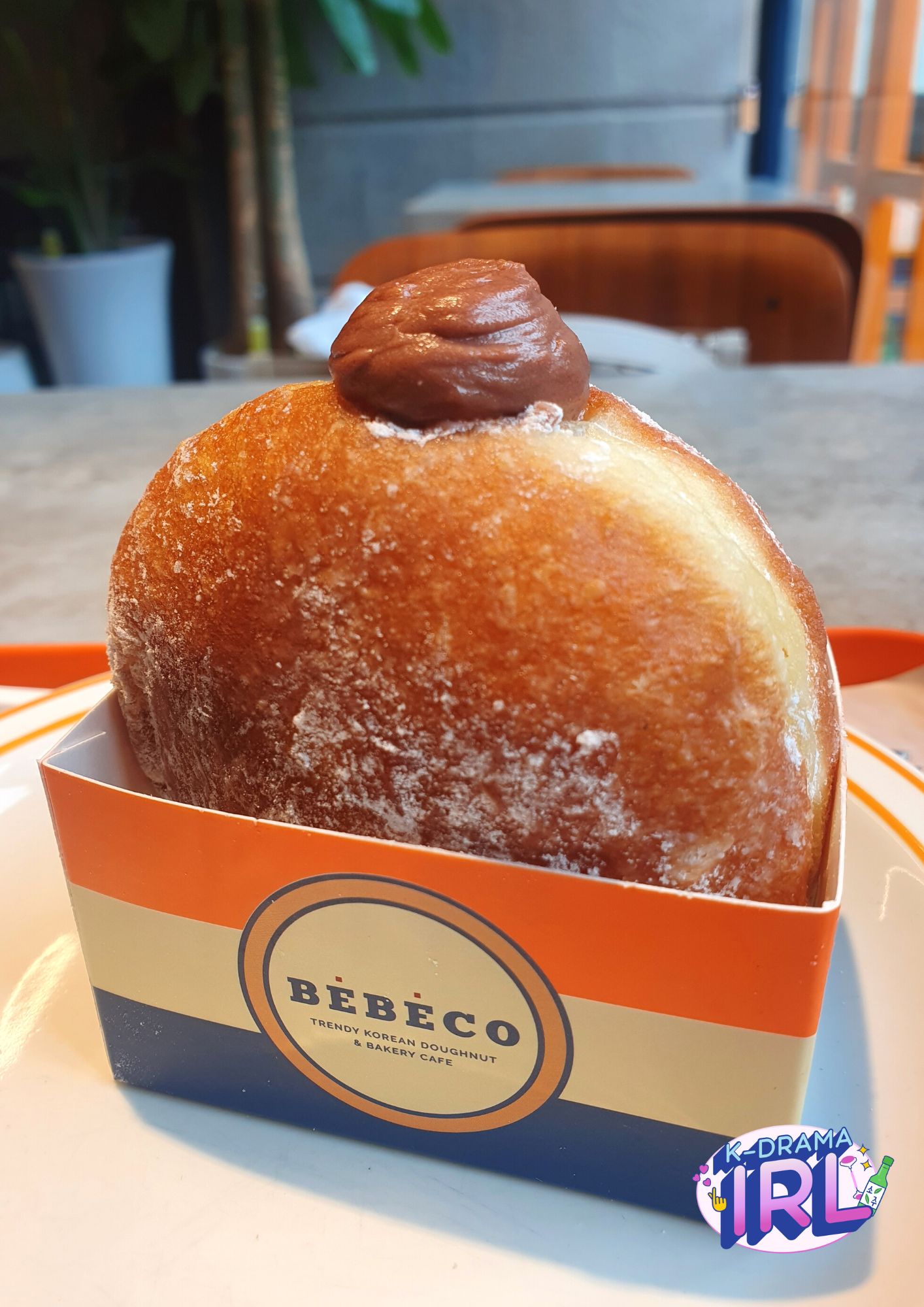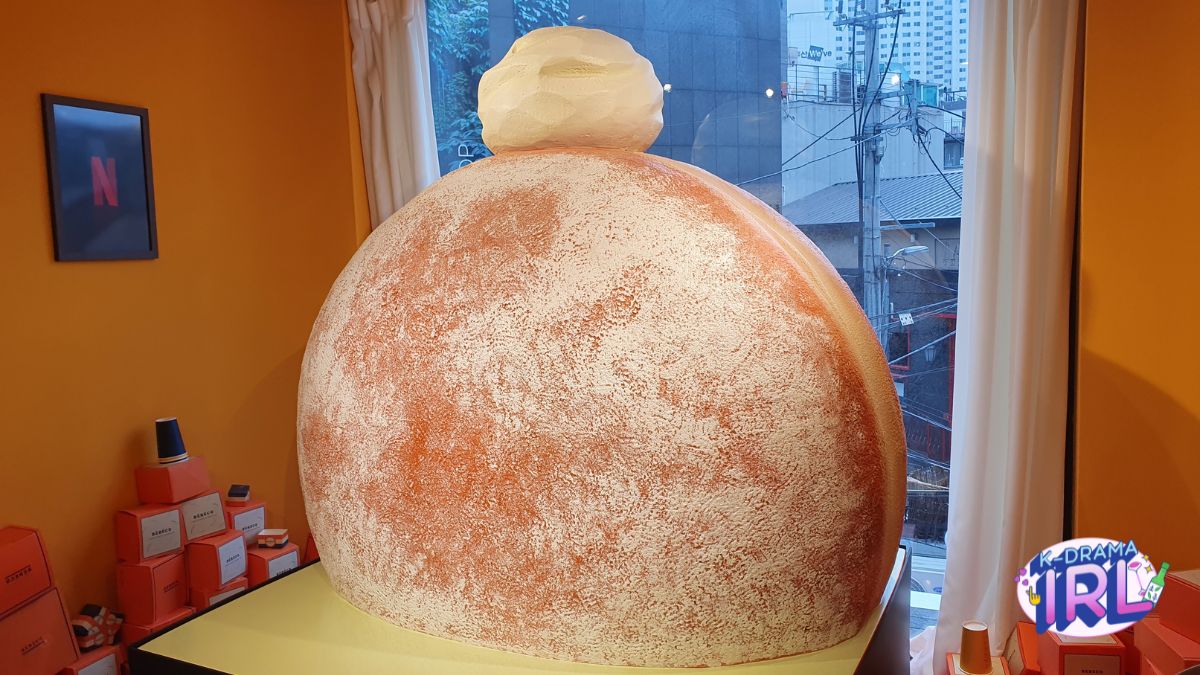 As a fan of the K-drama, imagine my joy when I *met* the cast of Café Minamdang at Netflix's K-Wave Immersion junket for Southeast Asian press last month! Aside from a visit to the filming location, the cast also shared some funny behind-the-scenes stories and showcased their chemistry on and off the screen during the press conference.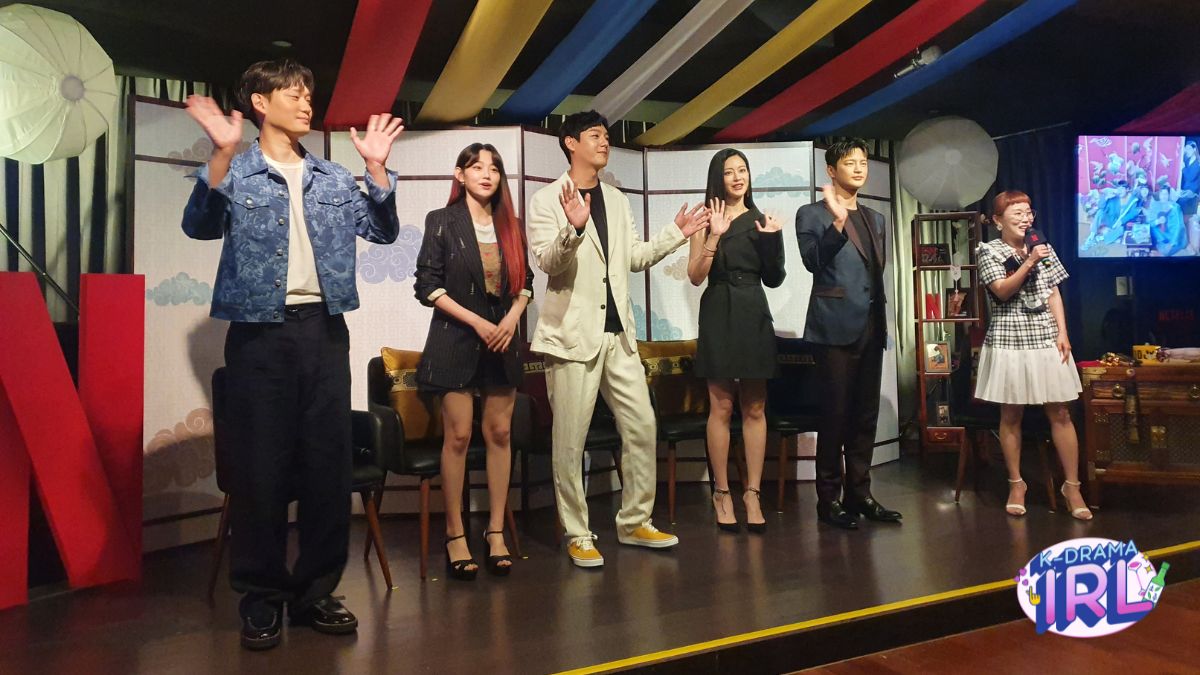 In Guk and Yeon Seo were joined by Kwak Si Yang playing the role of the quirky barista-slash-detective Gong Soo Cheol and Kang Mina portraying the character of Han Joo's younger sister and former National Intelligence Service officer Nam Hye Joon. Completing the show's main cast is Kwon Soo Hyun who acts as the talkative prosecutor Cha Do Won.
During the press conference, Yeon Seo shared a funny TMI story about Si Yang's pants actually ripping during one of their scenes which eventually made it into the final cut of the drama.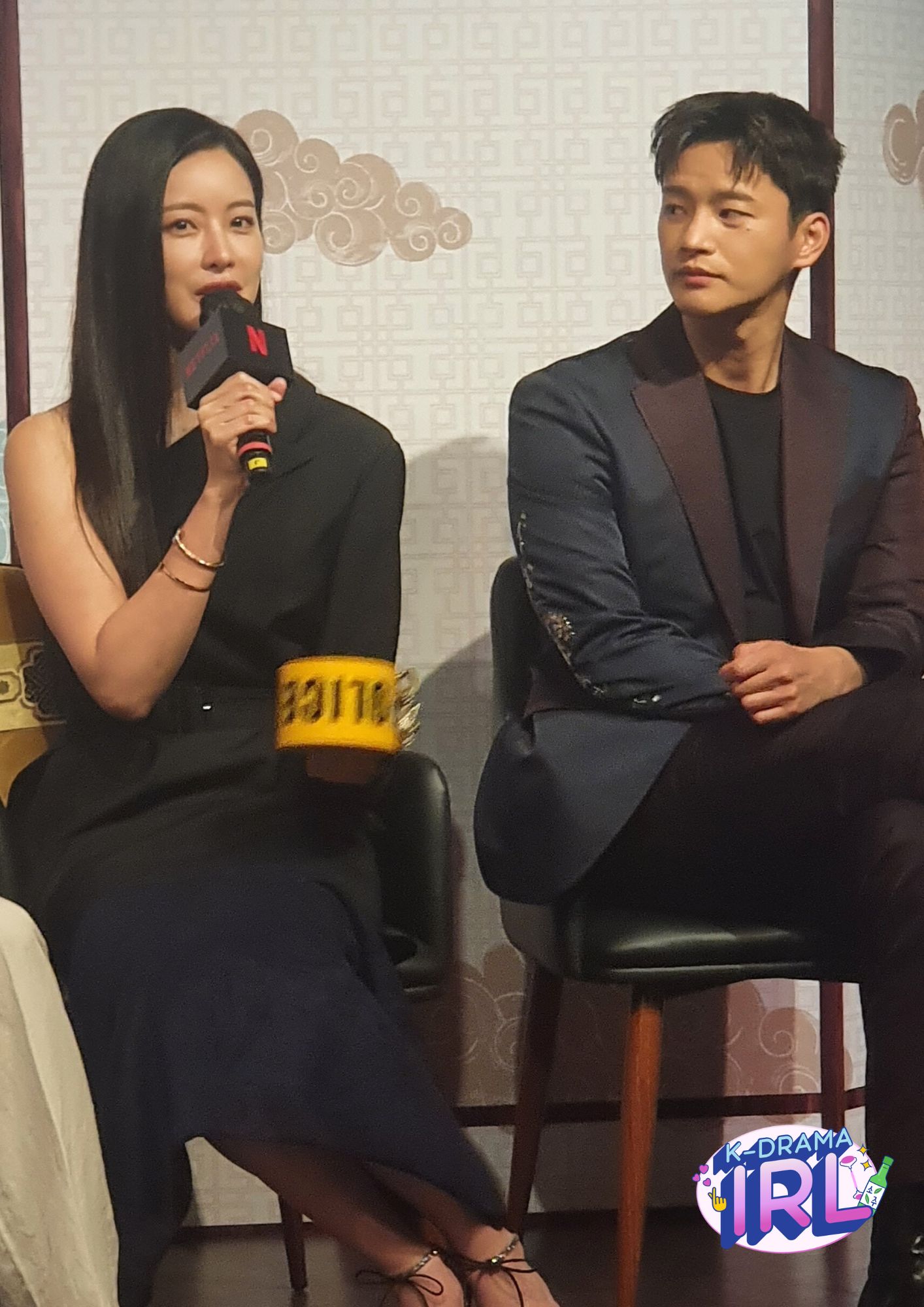 In Guk also revealed how maknae Mina would perfect her *cursing* lines by practicing on set while looking directly at him! On portraying a shaman, the actor shared how it was relatively easy for him to get into character especially since he was acting as a fake one.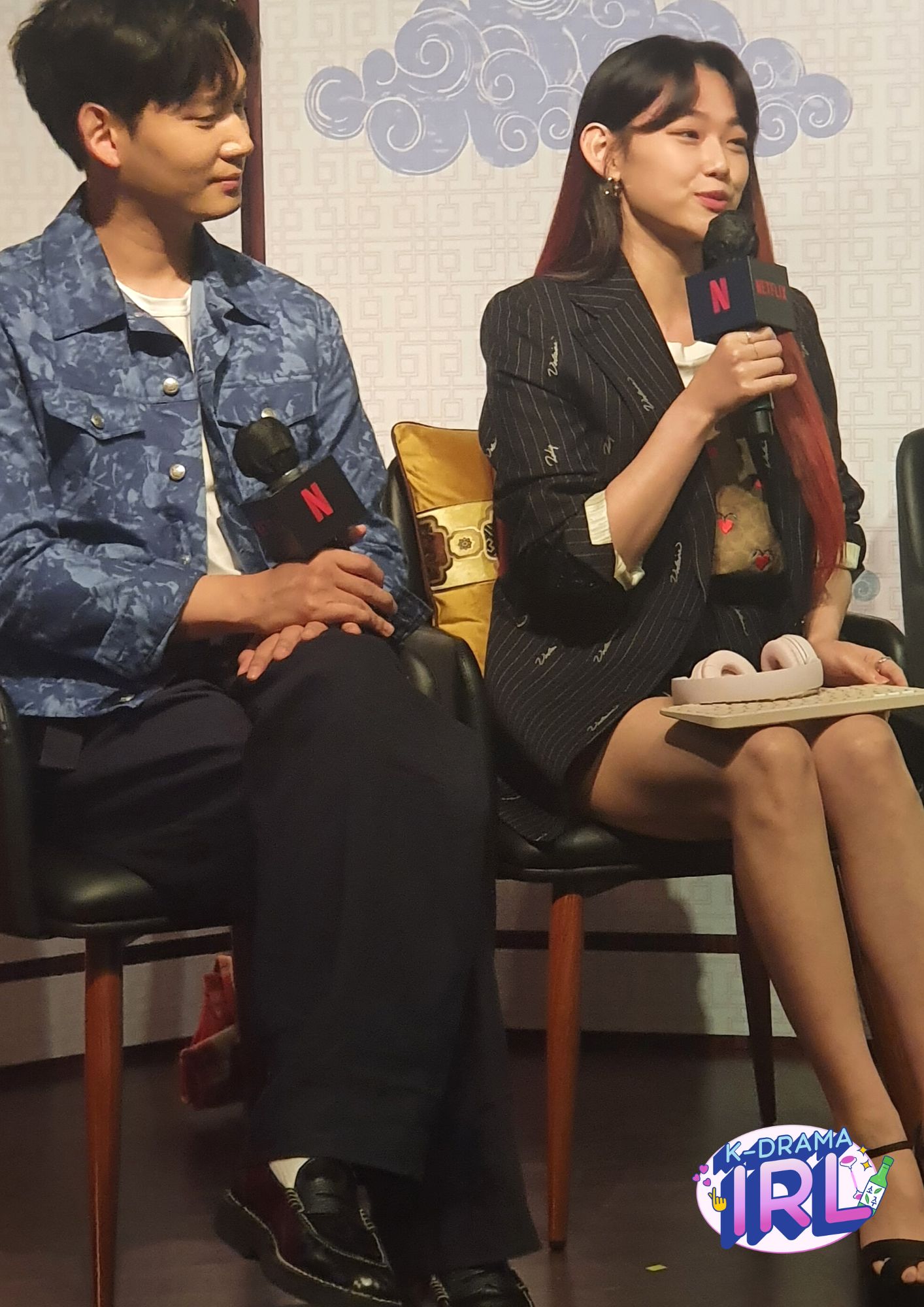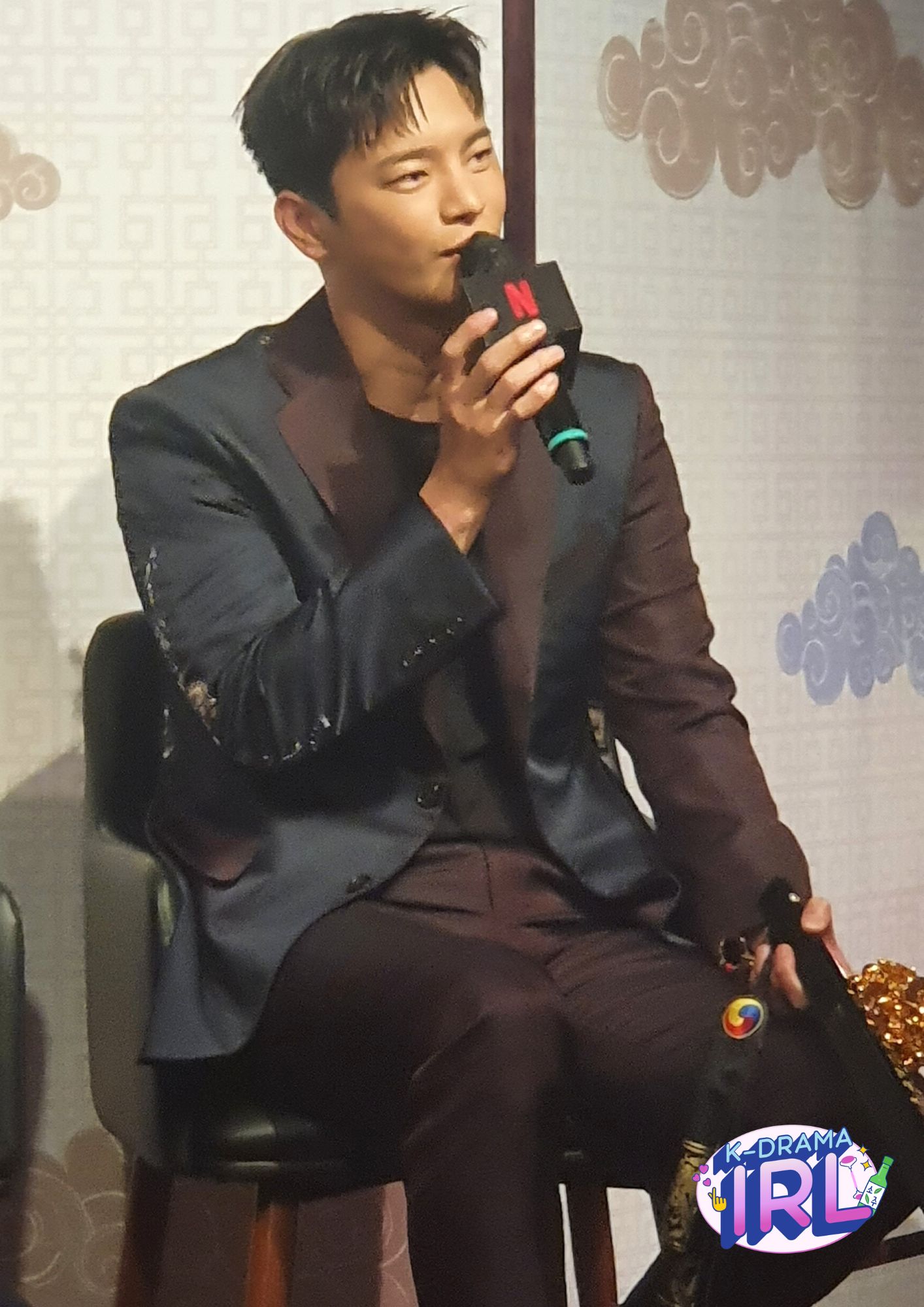 Having front-row seats at the press conference meant a lot of heart-stopping moments because of the cast. The two lead stars were the ultimate pros at fan service, smiling and waving at the audience whenever they could.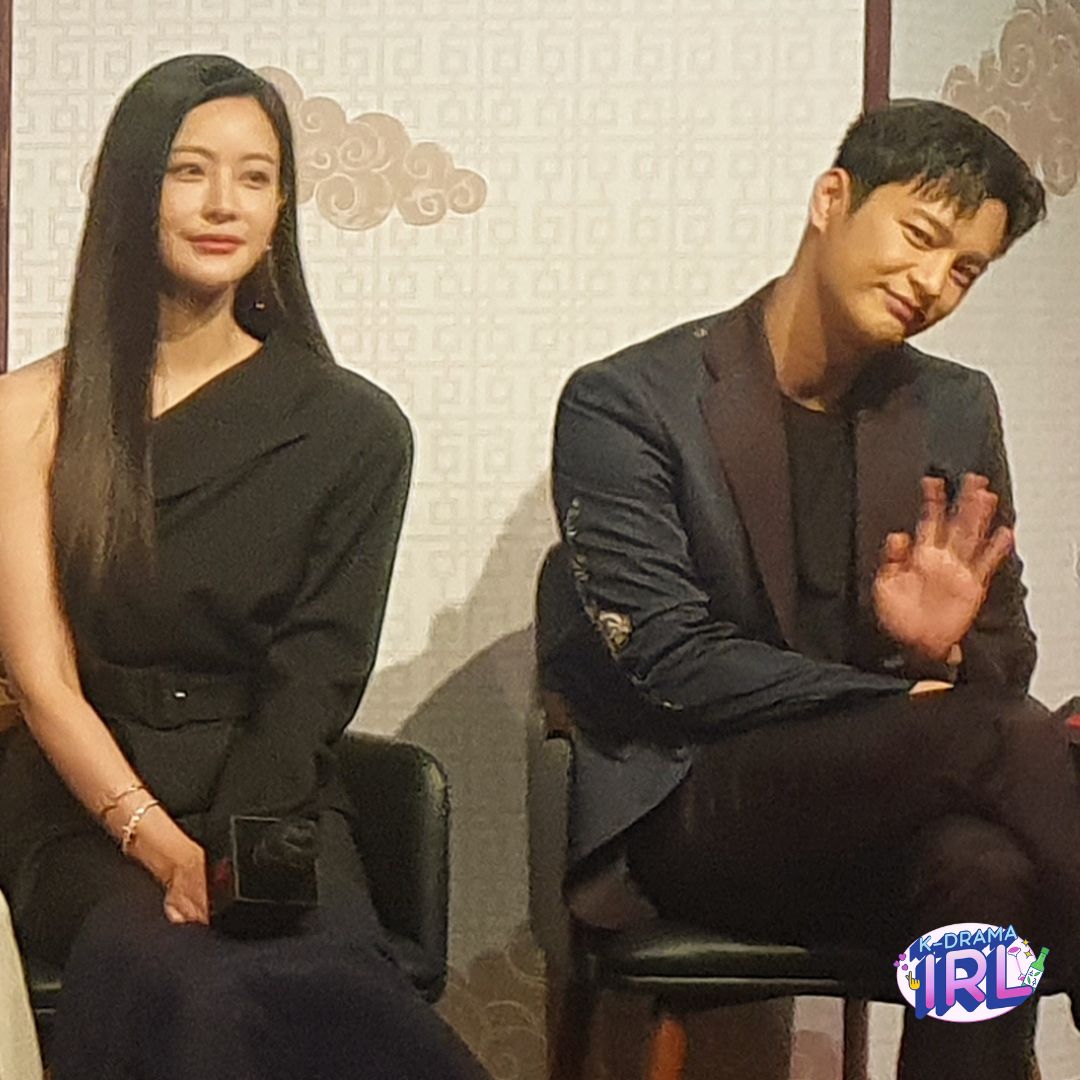 Lucky attendees won special memorabilia specific to the drama's characters, like Han Joo's shaman fan, Jae Hee's handcuffs, Soo Cheol's barista tools, Hye Joon's headphones, and Do Won's Korean law book. We were also able to have a photo with the cast, complete with our Café Minamdang fans. (I even sneaked in a selfie with actor Soo Hyun!)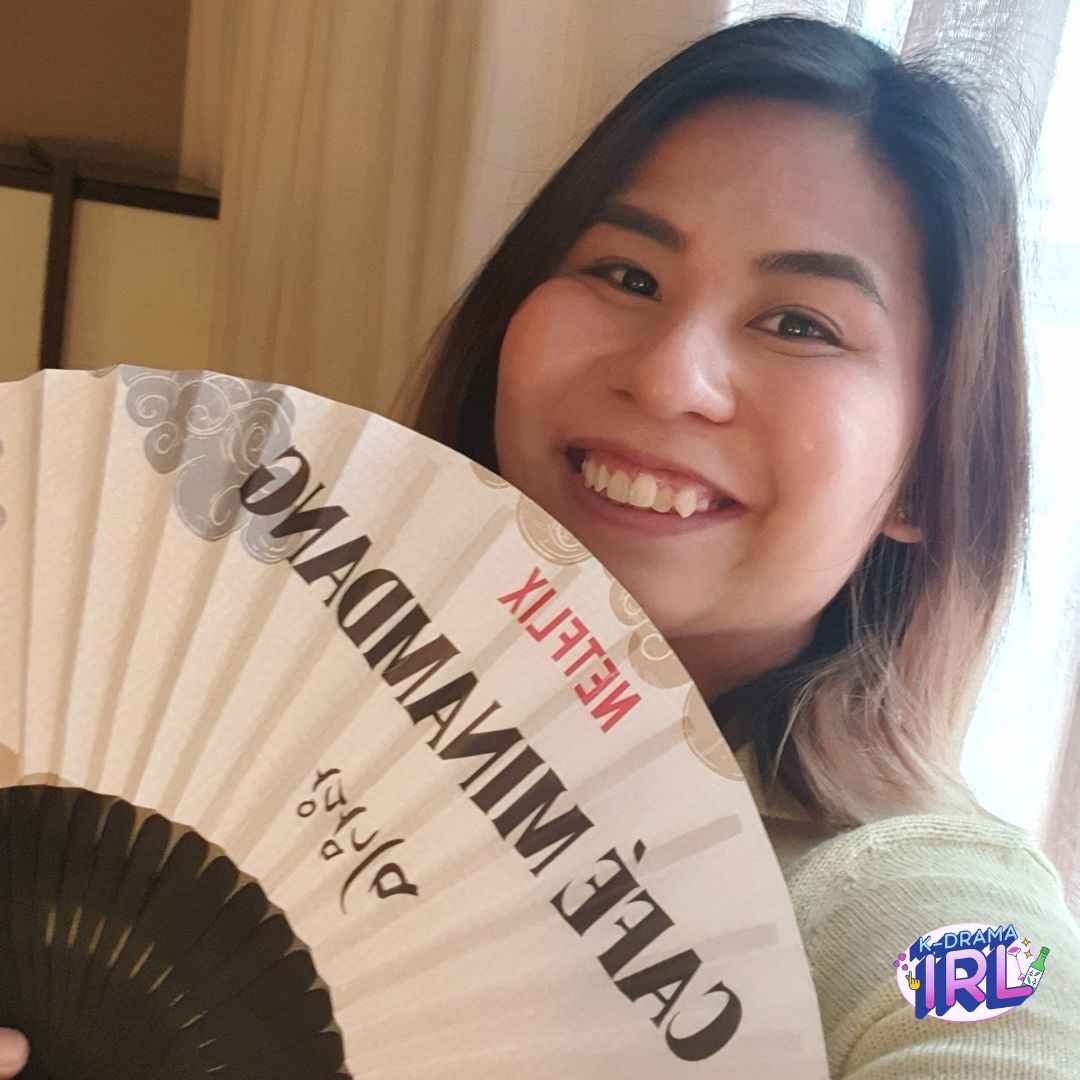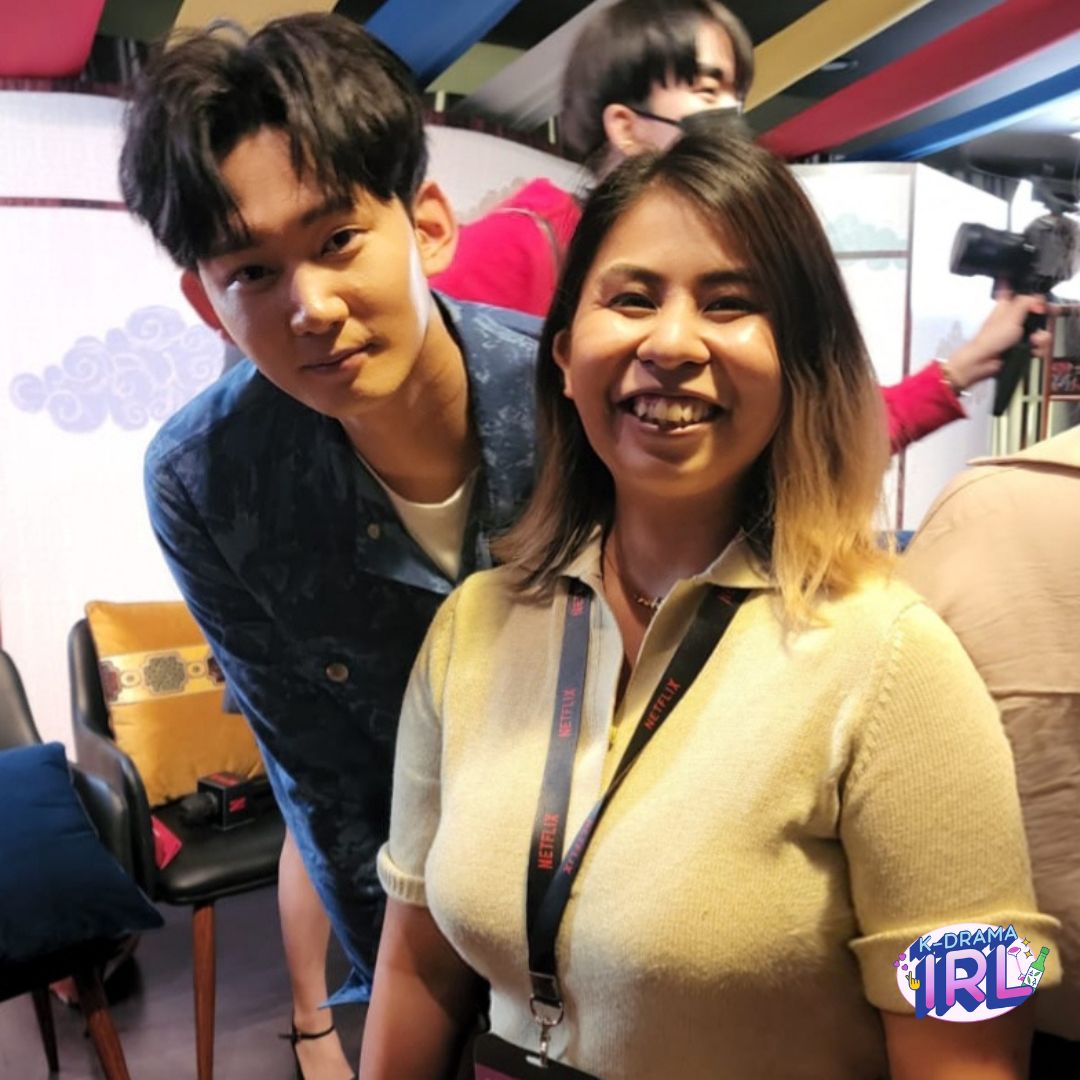 Catch the latest episodes of Café Minamdang every Monday and Tuesday on Netflix.
MORE TRAVEL STORIES HERE:
6 *Iconic* K-Drama Filming Locations That You Need To Visit On Your South Korea Trip
Your Guide To Post-Pandemic Korean Visa Application And Renewal Process
I Study At Ewha Womans University, AKA That ~*Famous*~ School In K-Dramas
K-UPDATES